On Incarceration, Quilting and Building Community at Homan Square
August of this year, Nichols Tower Artist-in-Residence Rachel Wallis held her first quilting circle where she invited participants to sew thoughts, plans, and dreams that female inmates at the Cook…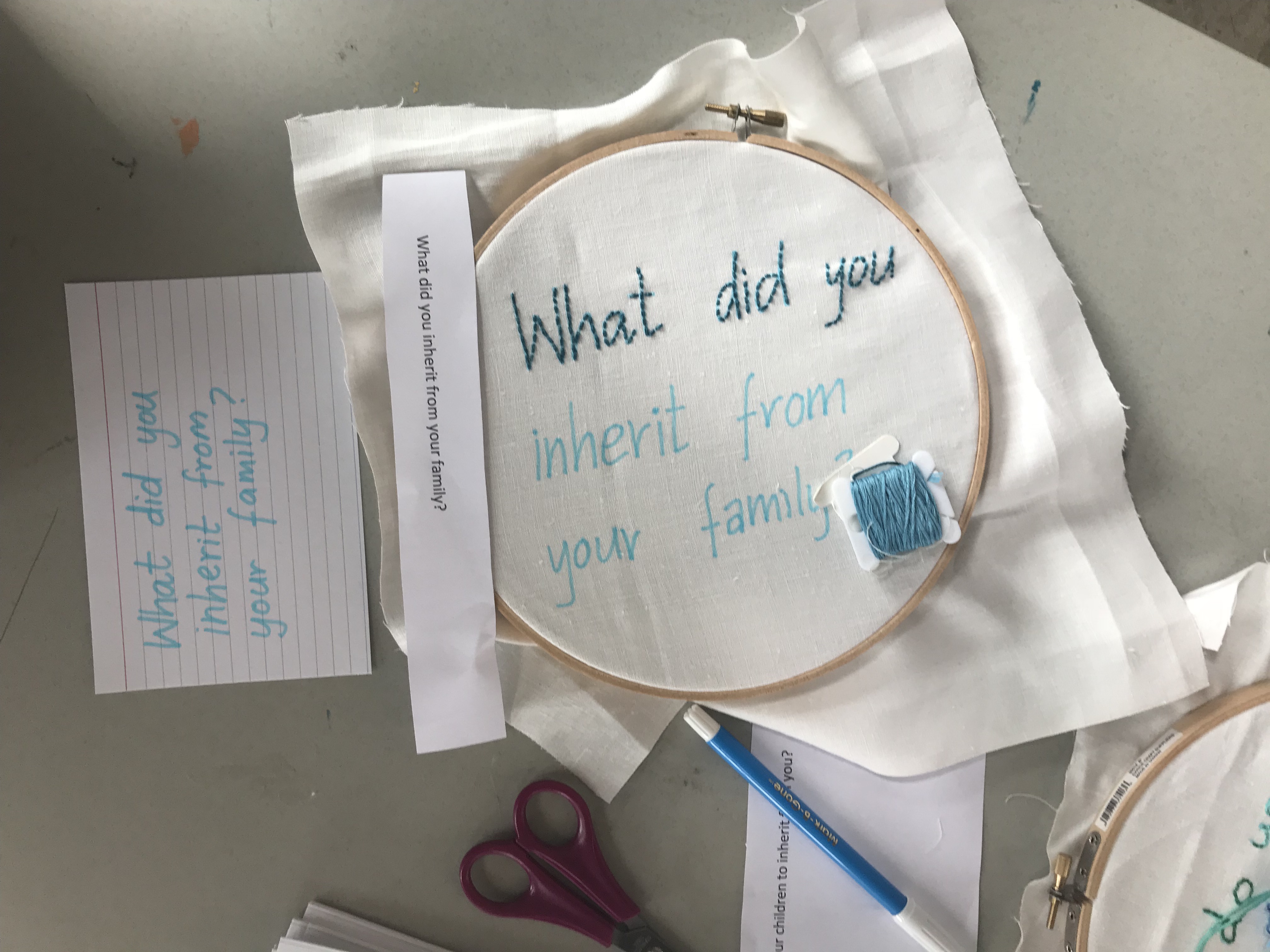 August of this year, Nichols Tower Artist-in-Residence Rachel Wallis held her first quilting circle where she invited participants to sew thoughts, plans, and dreams that female inmates at the Cook County prison have for their children. In different stages of incarceration, some of these women are awaiting a trial, some are being processed. These women are mothers, grandmothers, sisters, and daughters who were separated from their family as a result of imprisonment. On her website, artist Rachel Wallis describes herself as "an activist who uses art in organizing work, and an artist who engages in issues of racial and social justice." As an extension of her art practice, Wallis approached the Cook County women's facility with a series of quilting workshops to engage the inmates; the first of which took place in summer of 2018.
Scheduled on a Saturday afternoon, Wallis began the three-hour workshop by inviting participants to sit in a circle. Before she entrusted the participants with the sewing, Wallis, along with facilitators Jamilah Bowden, a professional counselor at H'Art of Hope, and Audrey Dunford, a trained a circle keeper for the North Lawndale Restorative Justice Community, initiated a check-in with the participants to gauge their individual experience with restorative justice. By inviting professionals that work within these communities to facilitate the workshop, the artist removed hierarchy from the discussion. This created a safe space, allowing participants to feel a stronger sense of community and increased their individual stakes in the discussion. To initiate dialogue, a talking stick was passed around, giving everyone the option to share their thoughts. Following the check-in, the facilitators divided the participants into two groups and set them up with threads, needles, and space to embroider on individual patches of cloth. The goal was for everyone to embroider questions like, "What did you inherit from your family?" and to also stitch the responses to these questions, of which Wallis had retrieved during her sessions at the Cook County women's facility earlier in the summer.
Through a few more quilting circles, and once the embroidery on each patch was finished, the patches will then be sewn into one large quilt that tells the story of these incarcerated women and their families. This will be one of two outcomes of Wallis' work at Homan Square. The second outcome will be that, through these circles, Wallis will have found volunteers to work on individual quilts that inmates were designing in their classes at Cook County. Once stitched, these quilts will be mailed to the families of inmates while the large quilt will be used for a bigger project with the art community as the audience in mind.
The meditative practice of embroidery put everyone at ease as the participants began to share their experiences and knowledge of sewing. One of the participants had gone out of her way to teach herself embroidery because her mother had rebelled against the domestic nature of learning such a craft. Many of the phrases that were sewn were advice that mothers had for their children. One of the responses read, "I would tell my kids to keep doing what you're doing and always tell the truth. They're good kids… I don't want them to forget that I'm still here." The words participants were invited to sew were a combination of questions and responses. Some of the questions were about leaving and inheriting legacies, passing or receiving advice – much like the process of acquiring a family quilt.
Prior to her residency at Homan Square, Wallis worked at a women's facility in Oregon for a little over a year, finding the experience very fulfilling. Moved by her experience, this self-taught artist combines her interests with her love of textiles within her activism. In her most recent project at Homan Square titled 'Inheritance: Quilting Across Prison Walls,' Wallis uses the tradition of quilting to bring people together to have difficult conversations. Communities across the United States practice the craft of quilting, often spanning generations, making the barrier to enter the conversation fairly easy to access. Quilting is also associated with safety and warmth, a contrast to the themes in Wallis' work, which tends to deal with gun violence, incarceration, and mistrust in communities of color in Chicago.
After roughly an hour of sewing, Wallis and the facilitators regrouped to share their observations and learning outcomes. Participants were encouraged to bring their sewing into the circle if they liked—most did, making it feel as if we were sitting in someone's living room. Among the participants, two members shared their close encounters with gun violence and the problems associated with talking about them. One of them had just come from a wake of a victim of a shooting, while the other talked about her safety being threatened for simply taking a strong position on the issue. The energy at this point had changed—everyone felt more connected. Some found it easier to share and engage in conversation, while some were still processing. As a group, we were able to raise our concerns, discuss the complex nature of violence in marginalized communities, and the ways in which we could be involved. The workshop was incredibly transformative and well thought out. Wallis' concept of a quilting circle served well to tie incarcerated mothers, concerned allies on the outside, and conversations around restorative justice together into one caring community. Jamilah Bowden ended the afternoon by reading out a collection of lines excerpted from multiple poems by Reginald Dwayne Betts, an American poet who turned his life around after serving time in prison.
The next Inheritance Quilting Circle is scheduled for the October 25, 2018 at Chicago Freedom School, 719 S State St, Fourth Floor from 5:30 pm – 8:30 pm. Here is a linkto RSVP for the event.
Featured Image: The words, "What did you inherit from your family" are embroidered in blue thread on fabric. This question is one of many that the artist uses in her workshops that engage incarcerated women. Photo by Manisha AR.

---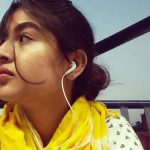 Manisha is a writer who graduated from the New Arts Journalism Program at the School of the Art Institute of Chicago. She is interested in film, video, performances and storytelling. She has written reviews for The South Side Weekly, Newcity Chicago, F Newsmagazine and interviews for Spudnik Press.