Nubes Art Fair at Heaven Gallery Promotes Both Equity and Sales
After over a year of field research and discussion, Heaven Gallery tries out a few ways to challenge the inequities and extractive relationship that art fairs historically have with the artist.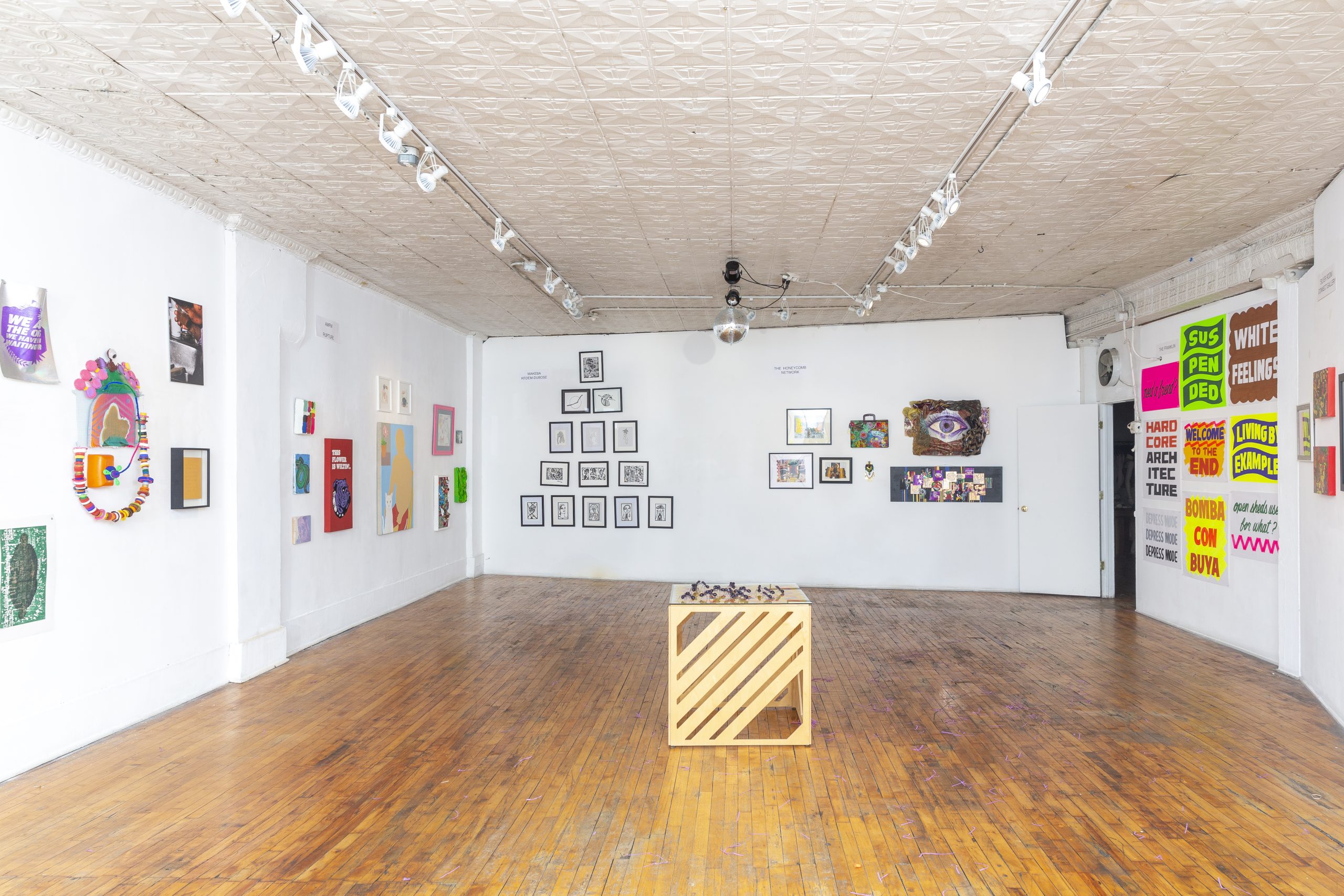 Heaven Gallery has long been a fixture of Wicker Park, and its art scene. Over the years, the neighborhood has changed, with gentrification displacing local artists and organizations. Heaven remains an anchor in this community and is committed to advancing racial equity while protecting arts displacement. It recently created a new organization, Equity Arts, which is working to purchase and redevelop Heaven's current building to create an art center with affordable spaces.
About Equity Arts, Heaven's Director Alma Wieser says: "In this vision we are thinking of equity frameworks in terms of pay equity for artists, professional development that doesn't incur debt, and shifting power by making BIPOC arts leaders the decision makers."

In this spirit, the Nubes (Spanish for clouds) Art Fair showcased BIPOC-led art galleries and curators from the south, west, and north sides. Wieser says the fair represents "what a city-wide arts landscape of BIPOC leadership looks like." Participating organizations didn't have to pay fees to rent a space at the fair or hire staff to be on-site during open hours. Artists, not the galleries, received more than half the proceeds of all sales.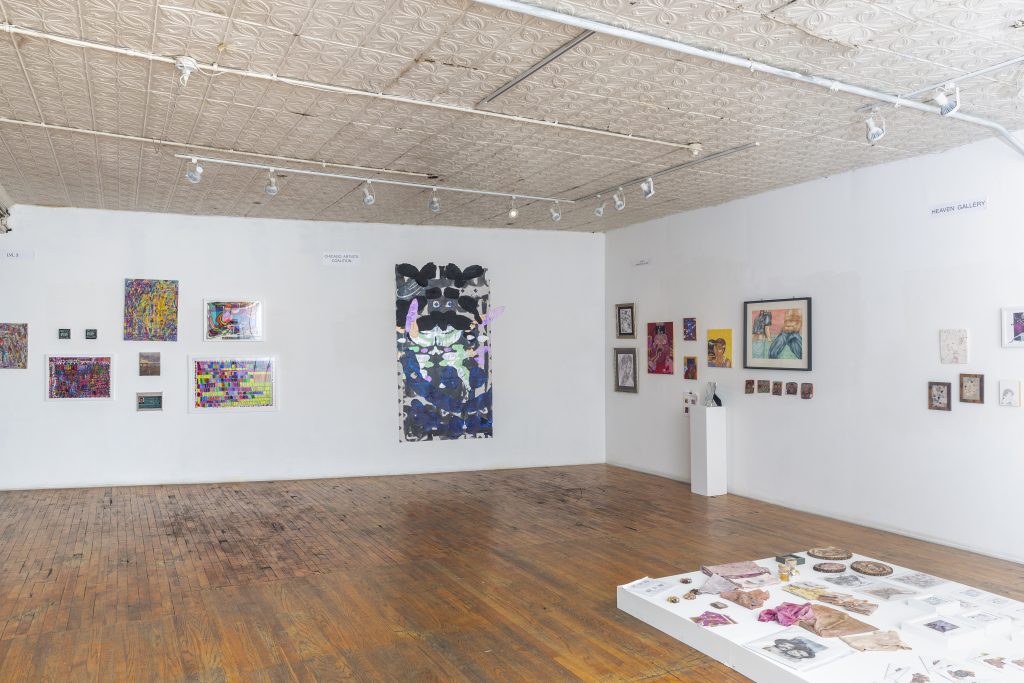 Participating organizations each received a section of the galleries, in effect creating a large group show. Art for sale was created in a variety of media, from works on paper to painting, sculpture, mixed media, and video. Many pieces were editions and all were offered for affordable prices, ranging from $7 – $2,000. Wieser explains: "The art fair is about equity and accessibility and we want everyone to feel like there is something for them, whether that means a price point or a point of view or art type they enjoy."
In addition to the organizational presentations, Juan Arango Palacios and Makeba Kedem-DuBose each curated a section. Wieser says that as part of Heaven's annual submission process it gets more great proposals than it can present each year; this offered an opportunity for the curators to present their exhibition ideas in a smaller format.
Taken as a whole, the fair's installation was visually appealing, juxtaposing exquisitely-crafted pieces with those containing hard core political and social messages. All the artists in the fair identify as BIPOC. Fittingly, Heaven's booth had a gentrification undertone. Flor's Danny's 4ever honors Danny's Tavern, a decades-old neighborhood bar and cultural icon, that closed in 2020. Wieser notes Heaven intentionally put Unyimeabasi Udoh's So Sorry embroidery adjacent to it as a memorial.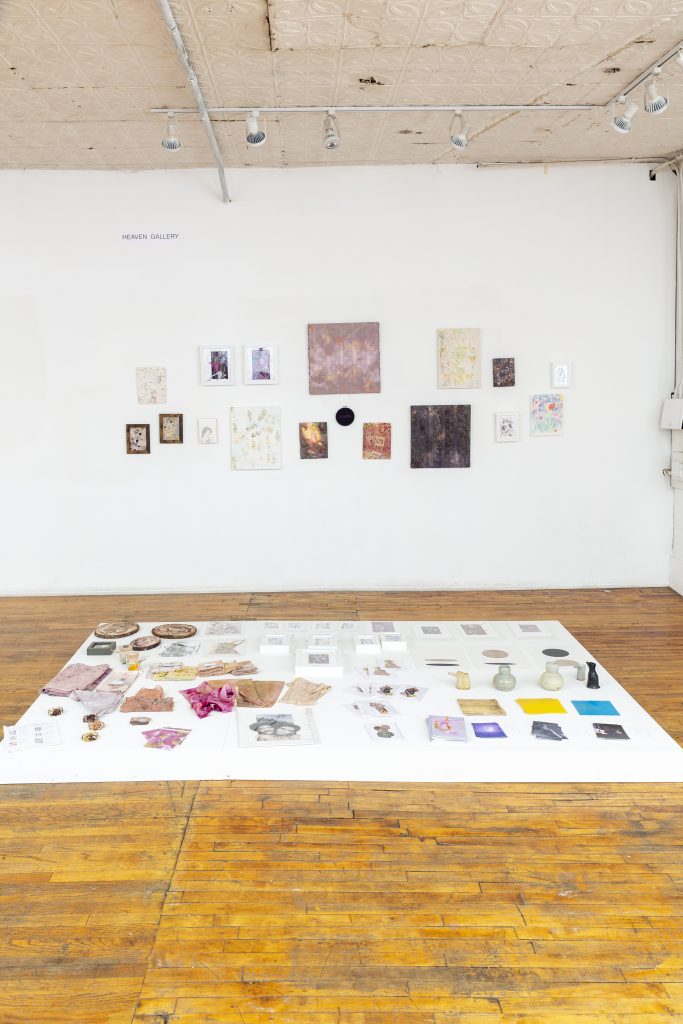 Similarly, Haerim Lee's painting Site Specific Memories has rocks and sand taken from the place in Cabrini Green where William Walker painted the All of Mankind mural, which has since been white washed. These works exemplify the art and spirit communities lose as neighborhoods change. Wieser elaborates: "We are deeply committed to creating an arts anti-displacement model for the city (currently there is none). I think a lot of people still remain in the capitalist mindset that displacement is a natural process of progress. Arts and culture are the heart and soul of a city and it is vital now more than ever that we find a solution to displacement of the arts."
Heaven and all the participating galleries should be commended for promoting a diverse and inclusive art scene that amplifies voices and elevates neighborhoods. Whether you are looking to purchase art or just want to experience a truly comprehensive sampling of Chicago's contemporary art scene, Heaven's annual art fair merits a visit.
Nubes Art Fair ran from July 15 – August 28, 2022 at Heaven Gallery.
Participants include: Heaven Gallery, LVL3, The Silver Room, Connect Gallery, The Honeycomb Network, Jude Gallery, Atl_, The Franklin, AMFM, Rupture, The Chicago Art Department, Chicago Artists Coalition, Chuquimarca, and Sin Cinta Previa.
---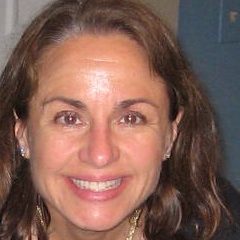 About the author: Susan J. Musich spent twenty years as an educator at the Museum of Contemporary Art Chicago communicating fresh perspectives to non-specialist audiences. This experience infuses her approach to writing about art. In addition to freelance writing, Musich serves as a consultant to local foundations and manages the tour program at EXPO CHICAGO.