Neighborhood Magic
An essay with poems by Carron Little from a project and publication on a history of Chicago's Beverly and Morgan Park neighborhoods produced as part of an artist residency with the Beverly Art Walk.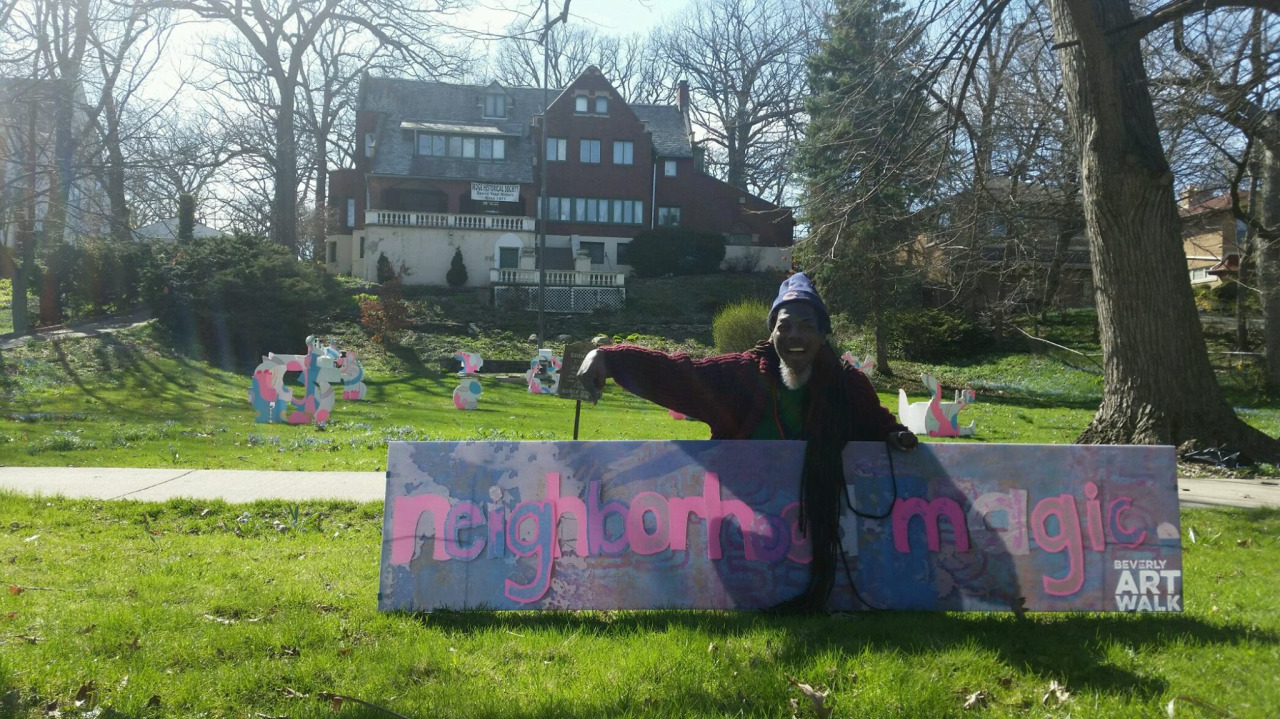 Carron Little was selected as the Artist in Residence for the Beverly Art Walk on October 2, 2015. She spent months interviewing her subjects, documenting their environs, and researching the history of Chicago in the 20th century with a focus on the Beverly/Morgan Park community. Little contextualized each participant's life story by utilizing primary and secondary sources available through the Ridge Historical Society.  The collection of dialogue and research was distilled into eight personalized compositions of poetry and music that reflect biographical information, as well as intangible qualities the artist reaped from interactions with each participant.
Additionally, Little designed and organized the construction of special postboxes for each participant, with the caveat that community members should post their own special moments in the boxes for later collection. On the day of the art walk Little wrote poetry from this selection of notes, and these poems were performed by Yuri Lane at Ridge Historical Society.  The postboxes were positioned at locations selected by each participant, thereby creating a path through the neighborhood that would be followed on the day of the Art Walk and then documented as sites for future visits. Lastly, Little created a book of her poetry for this project that is accompanied by an exhibition essay I wrote.
–Susannah Papish
To view the book in its original format (including Susannah Papish's essay and Carron's poems) please click the "Neighborhood Magic" link below:
POEMS by Carron Little

Featured Image: Lendon Sadler with sculptures at Ridge Historical Society. Photo by Corinne Rose.