Lynne Warren on the Contemporary Art World, Chicago, and the MCA
Lynne Warren, Curator at the Museum of Contemporary Art Chicago (MCA), is a true pioneer in the field of contemporary art. Her innovative and thoughtful approach to her work is demonstrated in…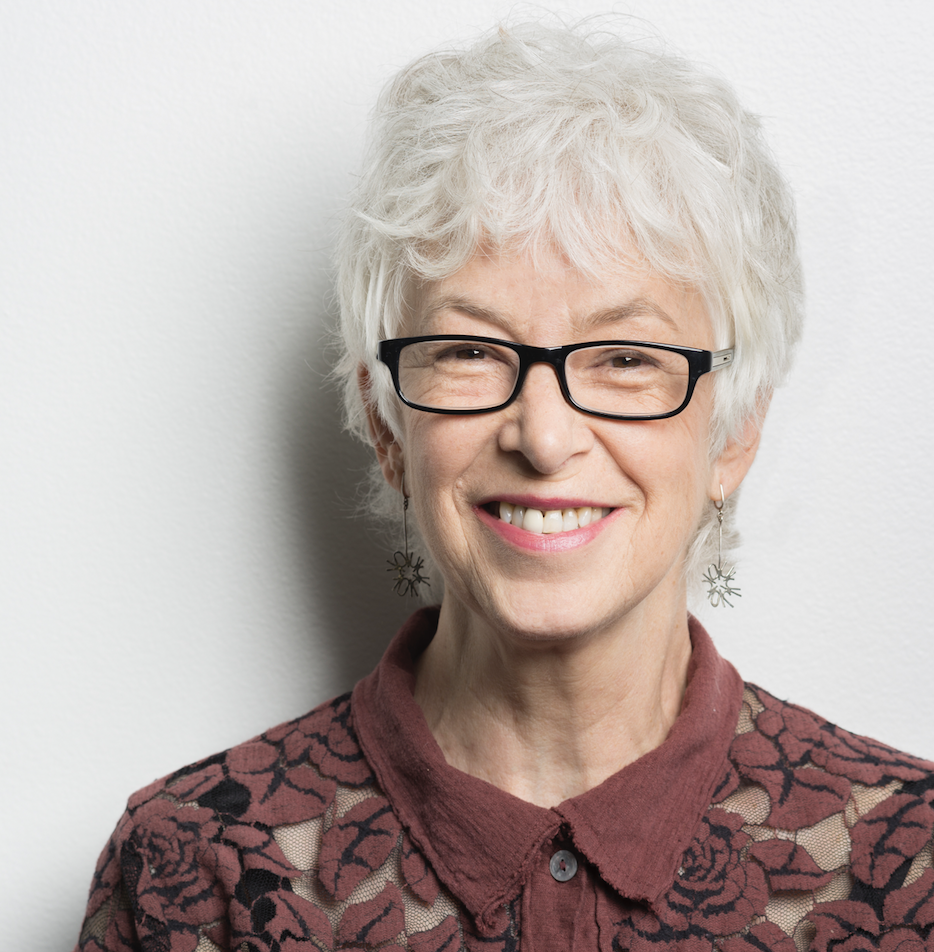 Lynne Warren, Curator at the Museum of Contemporary Art Chicago (MCA), is a true pioneer in the field of contemporary art. Her innovative and thoughtful approach to her work is demonstrated in the major shows she's spearheaded for the museum, such as Dan Peterman: Plastic Economies in 2004; Alexander Calder: Form, Balance, and Joy in 2010, and Modern Cartoonist: The Art of Daniel Clowes in 2013, just to name a few, as well as the numerous essays and books she's published. As Lynne transitions to adjunct status at the MCA, we caught up with her to delve deeper into her expansive achievements and unique path in the art world.
Emily Breidenbach: Thank you so much for meeting with me. Let's start out with a little bit about your background—where you grew up and things of that nature.
Lynne Warren: Yes, my background, which is very much in the background at this point in my life, is a kind of interesting one. I was actually born on the East coast but my father moved the whole family, and I'm from a very big family, to Missouri when I was about six or seven. We moved onto a rustic farm that had nothing—not even indoor plumbing, heat, or electricity—at first. I grew up in a kind of frontier way but my parents were not farm folk, they're urban folk. So I had this very strange bifurcated experience of living very close to land and living close to nature, which is something that so many people want to do now. It's interesting that you seem to see a returning of raising animals, artisan cooking, and raising your own food and stuff. My father was a very well educated engineer so it was a sophisticated household. However, I didn't have a lot of art exposure. It wasn't even a small town, it was a rural area, and I just wanted to really get more experience.
I could draw very well, I inherited that somewhere, and I thought, "Ooh, art school! That's my ticket out!" so I actually came to Chicago to go to art school because I didn't know a soul here. I had a lot of relatives on the East coast, so I didn't want to go to New York, and I didn't want to got to RISD or something because I had relatives there. So I came to Chicago where I knew no one, and that was in the days when the School of the Art Institute was lucky if they had a bulletin board that had some postcards posted about possible apartments. I mean, you basically had to go find your own apartment. There were no dorms, no student services. It was very different. So I was thrown into Chicago with just my little suitcase and found an apartment. I knew I didn't want to be an artist, I knew that was a tough life, but I just wanted to get out of Missouri. And yet, I thought this would be a very good way to expand my horizons. I always was sort of interested in writing more than anything else. Then one thing led to another and after I was out of school, I had a mutual friend–a friend who was friends with someone who was going to be hired here at the MCA and he needed a secretary—and I'm of that generation where you were either a waitress or a secretary. I guess now you're either a waitress or a barista. I could type quickly and everything, so I was hired as a secretary and that's how I got employed here at the MCA in the education department way back in 1977.
EB: So that was your first position here, a secretary in the education department?
LW: Yes, that lasted for a while—and then I was off for a while, and then hired back as a secretary in the curatorial department. And at that point—I mean, it's hard for the people who actually lived through it to remember, and for people who didn't, it's almost impossible to conceive of—people did not know what contemporary art was back then. The MCA was only a ten-year-old institution when I first got involved with it, and it was a daily struggle to justify what it was you were doing over there on Ontario Avenue. It was really a small staff and just a lot of energy and some proselytizing about this thing that had only really recently been named contemporary art. When you look back now, you can see people say, "Well, the late sixties or so was the end of modernism, and getting into contemporary…" There were all sorts of arguments about it. It was really a brand new thing, and for Chicago, which didn't have that much of a reputation as an art center, it was kind of a tough sell. So it was very interesting working in curation with the artists that were coming through at that time, who are all now legendary, Vito Acconci or Marina Abramovic or people like that.
I just kind of learned on the job because the School of the Art Institute didn't excel in teaching art history. I started in the painting department but also took courses in a lot of other departments and ended up majoring in film and photography. I don't think they taught any contemporary art or even modern art history classes. I remember taking Spanish art between medieval times and the 19th century but nothing very recent, so you had to learn on the job about contemporary art through your colleagues, through magazines, and through direct contact with artists. And in those days, most publications were publishing black and white, maybe color on the cover. Everything was done by slides, no internet of course, pre-computer–just a really, really different world now. So I've been able to see how things have changed.
EB: How did you pivot from your roles as secretary in these different departments to where you are now?
LW: I guess somebody saw something in me. People took maternity leaves and needed help, and guest curators came in and needed help. It was very organic and I didn't have museum training— no one did. There were no museum programs, or they were just starting in the late seventies or early eighties. So you could just learn on the job and get where you're going without having to be a student, which again does not happen anymore.
EB: It's very different now.
LW: Very different now. I really started doing my own shows in the early eighties when I was the assistant curator, associate curator. That was after Mary Jane Jacob came. She actually was one of the first curators to be trained in the Museum Studies program at the University of Michigan, Ann Arbor. She really taught me a lot about museum practice. We had just started our collecting not that long before I started at the MCA. Having a collection is a different area of scholarship and responsibility, so there was a lot of learning about how to do that for us as a contemporary art museum. She also taught me a lot about how to research and write for publication. That was my experience being mentored by her. She has mentored a lot of people.
EB: Yes, she's been very influential. After all these years, what sustains your desire to stay at the Museum of Contemporary Art?
LW: That's a very interesting question. I certainly thought about leaving many times, and obviously in this contemporary art game you get to travel a lot. Even back in those days, we did travel. Maybe not to, you know, China, the way people travel there now. But certainly to Europe, South America, and Mexico. I never saw a city that I felt offered as much as Chicago in the way of having a real life, which is very important to me, and having a community that was a manageable size. I had spent quite a bit of time in New York as a child because I had a lot of relatives there and I really didn't like it. It was too big, too noisy. Remember, I grew up in the country.
EB: Right, the opposite end of the spectrum!
LW: Chicago in the seventies, when I moved here in 1971, was a very different city—a lot less active. It was actually on the decline—a city that was in a very interesting state of transition between its industrial glory days and figuring out what to do next. There was just something very attractive to Chicago for me, and I also really liked the idea that it was centrally located, so you could fly to L.A. or fly to New York and not spend a whole day flying. It's a little further to go to Europe but not that much further than New York with the time change. I didn't own a house or anything, and I didn't have a family at that time but I just really felt this was a place that I could feel very comfortable. I really enjoyed my job here at the MCA and I kept getting promotions and having more responsibilities, so that just kept the level of interest pretty high for me to forge onwards. As I said, people didn't know what contemporary art was, so I sort of forged with the team at that time how to get our message out.
EB: When you think back on your time here, what are some of your biggest challenges and achievements that really stand out to you?
LW: Well, they are the behind-the-scenes challenges and achievements, because as everybody knows museums in the United States are mostly privately funded unless they're municipal museums, which the MCA is not. So at times in our history we've had budget cutbacks for various reasons. There were times when assistants were fired and I had to do twice as much work, and so on. As a result of cutbacks, one of my proudest achievements, which is actually completely invisible, is the MCA Library. When we started out, it was all volunteer, and then we moved into this building. It was actually kitted out pretty well as a nice library with rolling stacks and everything. Then, the budget was completely cut. The subscriptions on all the periodicals and library science programs went unpaid. It was just going to be shut down and dispersed.
EB: Oh my gosh! That's terrible.
LW: And I said no! I know nothing about library science. I got a guy who had volunteered or interned at the Ryerson at the Art Institute, he was an SAIC student, and he knew a little bit about library science. We just doggedly went down there and tried to deal with things until times got better. And times are very good now. My other thing that I don't take credit for—again, it's Mary Jane Jacob—is the artists' book collection. That was funded through a grant that Mary Jane wrote fairly soon after coming here, and we bought pretty much the whole catalogue of Printed Matter at the time; all the classic titles.
EB: How do you work on exhibitions while you're simultaneously doing all this other work?
LW: The artists' book collection, which we still keep up with, is actually, I think, more relevant than ever because of the kinds of books we collect. We collect more along the lines of the Flaxman, and unlike the Newberry Library we don't collect deluxe editions or unique books, we only collect the inexpensive, multiple, Printed Matter kind of philosophy of artists' books. It's been really interesting because we've done artists' book shows over the years, and I remember in the eighties people were like, "Eh, okay fine." That's all you had back then—books and magazines and publications, but I notice as people communicate more and more just on phones or internet, the book as a physical object has a really different fascination when we present artists' books now. And we do usually try to have it so people can actually handle them.
I also have done some major projects that I'm very proud of, like the Art in Chicago project, in which finally we see the art history being built upon. People are digging down deeper because Art in Chicago was a very beginning effort to try to codify Chicago's history which was being lost as people died off.
We started that project in the early nineties; it was realized in '96. I swear, during that time we had a whole list of people that we wanted to do our oral histories with, or, you know, get archival materials or borrow papers from. We were just watching them pass along because there were a lot of older people in their eighties. We did get a lot of oral histories together at the time which are in our archive. I'm very proud of another aspect of that project, too, because I think it was one of the first times it was done. We held community-based meetings in all parts of the city. At these community meetings we did round tables where we had an agenda, but artists could come in and have five minutes to speak to their concerns. Also, people who were stakeholders that may not have known about the project got a chance to learn about it and get the word out about it. There's a massive archive of material from that project
For the catalogue, I kept for myself the best part— community-based arts, which no one was interested in at that time! So I wrote about the mural movement, the Wall of Respect, and, you know, the taggers. Zines were just coming out at that time…I wrote about the mural movement, the Wall of Respect, and the taggers who were just coming out at that time, like Dzine, the artist Carlos Rolon who is now a pretty major figure. I included people involved in the AACM. Recently, we had The Freedom Principle show, which included community-based artists who had never really been considered part of the fabric of the art world in Chicago, unfortunately, because it was pretty gallery-based in the earlier years. The exhibition Art in Chicago covered the years 1945 to 1995, so for the forties, fifties, and sixties, it was pretty gallery-based and there wasn't a lot of public art besides the mural movement. I think I was a little ahead of the curve. I'm very proud of that. I'm also very proud of the only catalogue raisonné that the MCA has ever done, which is on H.C. Westermann, one of the rare figures I didn't know personally that I've done a pretty major work on. Those are kind of the highlights.
EB: Those are all amazing achievements. What do you think drew you to community art in a time when people weren't really shining the spotlight on it or seeing it as something that was important to talk about?
LW: As I mentioned, I kind of wanted a real life, and that was one of the things I felt Chicago could provide. You had a populace that wasn't terribly interested in art, period—never mind contemporary art. Then you had a fairly small art world in the seventies and eighties into the nineties, unlike New York, where you could really just exist only in the art world. I was always interested in learning what people think, not just what artists think, or what curators think, but people in general. That really informed me as a curator. And I always had the idea–which is completely prevalent now but you would not believe how discouraged it was when I first started my career—that art should be in a social context and the artist's biography is important. So the artist's identity, self-identity, and background are all embedded in their work somehow, even when it's very abstract work. But I was told as a young curator that you can't bring biography into, for instance, the writing of a wall label.
EB: That's surprising.
LW: I know, it's kind of radical when you look back on it. You had to talk about formal things. You had to be very dispassionate and not talk about the artist's life unless it was completely relevant, like they moved to the United States and blah blah blah, escaping the Nazis or something. But if you were writing about an abstract artist, you couldn't say they grew up in a Japanese internment camp, as that wasn't considered relevant. I've always had that idea that art should be viewed within the social context so I was just naturally drawn to that. Then, because of that, I was also on the public art committee during the eighties and nineties for the city of Chicago so I was in touch with the idea of public art, what it meant to place art in the community, and community input about art and all that stuff. I guess I stayed the same and the art world changed.
EB: It caught up to you. What advice do you have to people that are just starting out in their curatorial career?
LW: Well, that's a tough one these days. There is definitely a path to success that I see happening with younger people, which does seem to be getting into the right program, whatever they think is right for them, of curatorial studies. Get your master's for sure. It seems like PhDs are more needed than ever. Something I've been talking about with some colleagues recently is that people like me, my generation, are dying off and retiring, and there was a time when people were educated very differently so they would bring a different vision to art. They were drawn to art not because they had always been involved with it but because they did something else and then they found themselves drawn to it, like Walter Hopps. There's a big biography out about him right now, but he's someone I knew and worked with a little bit. Or I just learned that Rusty Powell, who's been at the National Gallery as the director for years and years, who comes from a little different background than many curators today, is retiring. Then there's people like Kathy Halbreich, who was the director at the Walker for many years and, like me, just has a BFA, no master's, no PhD. But these are all people who come from different walks of life, so to speak, and are drawn to art not as a career choice as much as they just can't stay away from it. Much like artists, you know. And I would I hope that there can be some doors like that that are still open in the art world. I think there are, like with organizations like the one you're involved with. For a while there were a lot of artists who would do apartment galleries and set up alternative spaces as a way to show their art but also hone curatorial skills. I hope those are still things that, on a resume, are found just as interesting and important as what degrees you have, because I have always been completely of the mind that whatever you do—whether it's be an artist, curate art, or are in any kind of profession—you have to embed something of yourself into it, something of your personal life, personal essence, or whatever it is, or it won't last.
EB: So what's next for you?
LW: I am going to adjunct status here at MCA soon. I will be working on the collection a little bit more which is really fascinating to me because at an early point in my career, I was the curator of collections when we were really gearing up. Mary Jane Jacob professionalized our collecting in a way in the very early years because the collection didn't start until like the late seventies when we expanded our old building. There's a lot of research and provenance, and all that juicy research stuff which I really enjoy doing. When you're constantly organizing exhibitions it can be very difficult to get that kind of work done. So I'm kind of passing things along to the new generation of curators here, which is great, but I'll still be involved. Oh, the other thing that is important is that I have worked since 1993-ish to the present day, doing all the projects I kind of told you about, as a part-time worker. Sometimes two days a week and sometimes three days a week.
EB: So this whole time, since '93, you were working part-time?
LW: Because I need that real life and that really feeds me.
EB: I understand. Are you able to keep part-time hours and do all these different things? That's amazing! So efficient.
LW: Yes and no. Part-time means you work full-time, and full-time means you work time and a half. Chief Curator means you work all the time and I never wanted to be a chief curator. But, yeah, I felt that strongly about what I had to contribute. Having a viewpoint that wasn't totally in the inside of the art world and, you know, not just today's art world, which is so different, but even back when there wasn't much of an art world. It was just as important to me to keep a little balance.
EB: And so you feel like you've been able to keep a balance pretty successfully?
LW: Yeah, I do, I do. I always have. If I have to be here every day because I'm installing a show, then of course. It is also interesting for people who work full-time to see how much they have to do on the clock because they don't have those days off to go to their doctor's appointments and get their driver's license renewed. And now everything is on the internet, but you spend all this time on the internet. I've always found it really efficient when I come in to work to really concentrate on work and get a lot done. But, for a number of years now, I don't do all of the traveling that a lot of the other curators do. Like, you know, fly out to every art fair or all the biennials. I do go to some of them but there are plenty of people who do that now. I didn't think I had to keep doing that. I mean, it's a good thing, I did that for a long time, but now there's a new generation that can fly off and spend a weekend in Paris and fly back.
EB: So in moving to adjunct status, will that free you up to do even more things in your own personal life? Or will it be about the same amount of commitment?
LW: (Laughs) Probably about the same amount of commitments. I do do outside projects. One of the outside projects I did while I had a fairly young child, and I was working on the Dan Peterman show here, was also editing a three volume encyclopedia of photography, the Encyclopedia of Twentieth-Century Photography, all at the same time. How did I ever do that? And people still use it.
EB: That's wonderful! Any closing thoughts you'd like to share?
LW: With the current situation at MCA, I'm so proud of what the institution has turned into, because I was there when the institution was just starting out. There was talk that maybe there could be a fiftieth anniversary. We all hoped there would be, of course. As I said, contemporary art was something that people had to fight hard for, and now to see all the general museums are putting their eggs in the contemporary art basket is really kind of insane to me. The MCA was one of the very first totally contemporary art museums, I think; there was the Wadsworth Athenaeum, and maybe the ICA in Boston. I mean, there were contemporary wings in general museums, but as far as a stand-alone, MCA was one of the first. That is something that was really interesting to see, the success of contemporary art.
Featured Image: Lynne Warren. Photo by Nathan Keay, courtesy of © MCA Chicago.

---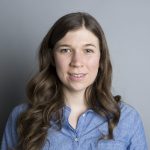 Emily Breidenbach is an arts administrator with experience working at museums, education centers, and non-profits. She is currently the Assistant Director of Marketing and Enrollment for Continuing Studies at the School of the Art Institute of Chicago (SAIC) and has previously managed strategic communications for the Krannert Art Museum, the Frank Lloyd Wright Foundation, and the Museum Education department at the Art Institute of Chicago. She has a B.F.A. in Art History from the University of Illinois at Urbana-Champaign and is currently pursuing a M.A. in Arts Administration and Policy at SAIC.