Your Life Online: Resources for Digital Security and Preservation for Artists/Activists
As part of the Chicago Archives + Artists Festival, we held an info session with Lucy Parsons Labs, a Chicago-based collaboration between data scientists, transparency activists, and technologists focusing on…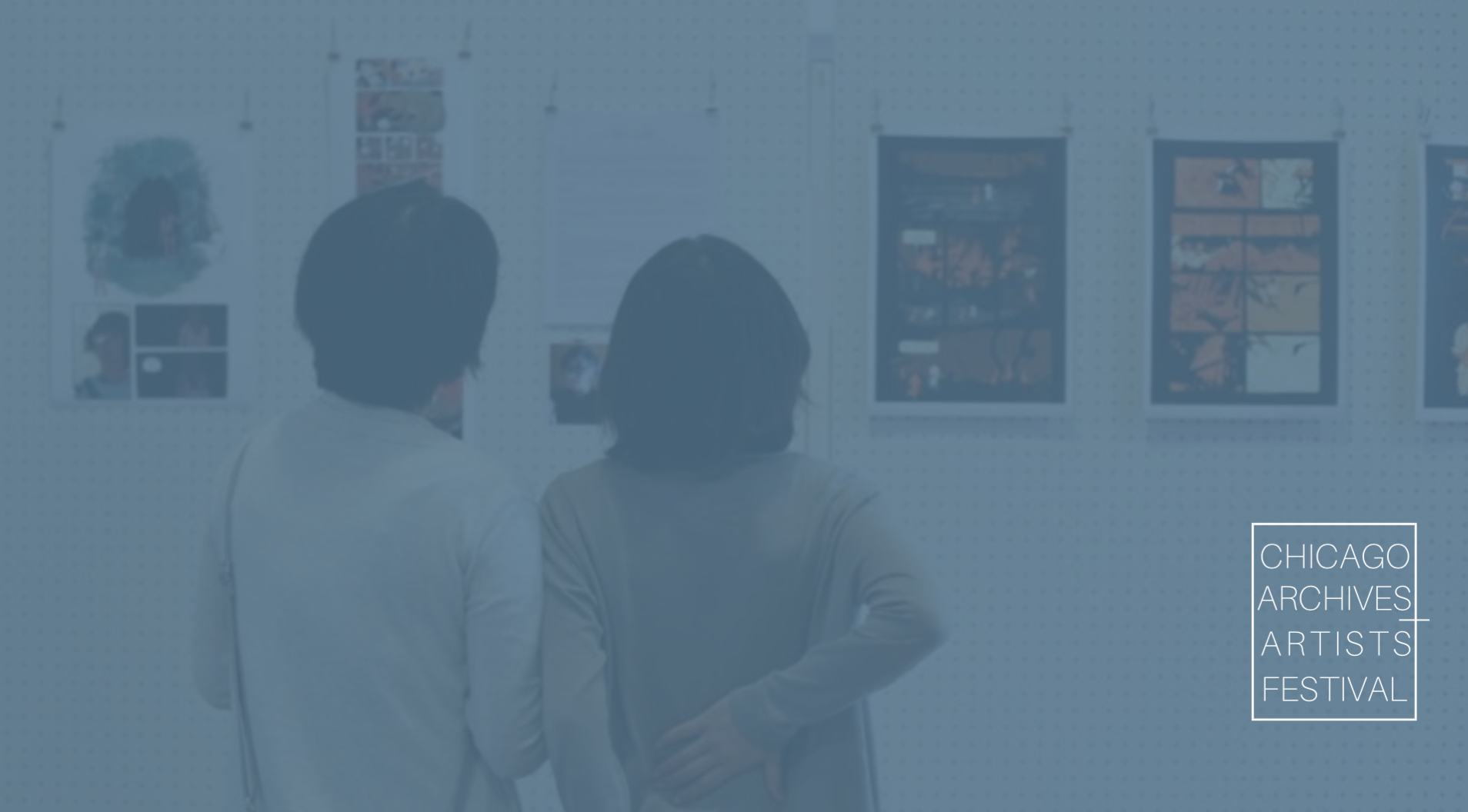 As part of the Chicago Archives + Artists Festival, we held an info session with Lucy Parsons Labs, a Chicago-based collaboration between data scientists, transparency activists, and technologists focusing on the intersection of digital rights and on-the-streets issues, to talk about the way that digital security and digital preservation intersects for activists and artists. At Sixty, we decided to put together this event because in documenting artists from marginalized communities, we realize that many artists serve a dual role as artists and activists. When our communities are underfunded, underrepresented, and attacked, it is natural that artists might feel the need to use their voices and talents in this manner.
The dual role of artist/activist can make someone hypervisible and that hypervisibility needs to be examined in the context of mass surveillance and online attacks including doxing. (Trans artist Sophie Labelle, creator of Assigned Male was recently a victim of doxing, received thousands of death threats, and lost nearly three years of her work. If you would like to help here is her Patreon.)  In this discussion we talked about becoming more aware of our online vulnerabilities and what information is available about us on the internet. We touched on the need for artists to preserve their work beyond a website, using hard drives or even printing things out on archival quality paper, in light of platform features and censorship issues that can lead to work being removed without an artist's consent. We also covered balancing the benefits of social media with privacy concerns. And we touched on the importance of metadata for archiving digital images while recognizing that image creators who are artists/activists might need to strip those images of metadata in order to protect sensitive information.
This presentation was not recorded in order to preserve the privacy of those who attended, but we are posting the resources shared at this event below. Resources are for information purposes and should be evaluated in the context of your needs.
Lucy Parsons Lab Resources:
Current threats in Chicago:
https://redshiftzero.github.io/policesurveillance/
https://www.perpetuallineup.org
Digital Hygiene:
https://www.privacyrights.org/topics/people-search-data-brokers
https://inteltechniques.com/menu.html
Threat Modeling/Tools
https://ssd.eff.org/
VPN Recommendations:
Riseup: https://riseup.net/
A/I : https://www.autistici.org/get_service
Stronger anonymity but slower than VPN: https://www.torproject.org/
(If anonymity is tantamount, please see https://www.torproject.org/download/download.html.en#warning )
Mobile:
https://whispersystems.org/
Facebook:
http://bit.ly/2q2jAO7
Sixty Resources:
Places to be Archived
Harold Washington Library Chicago Artists' Archive
Sixty Inches From Center
The Newberry Library (Protest Archive)
Open Source Resources for Archiving Web Content

Internet Archive – https://archive.org/web/
Save Page Now: Captures single web pages to be archived and accessed later even after the website has expired. At the moment, there are a few exceptions for this method- some sites prohibit crawling, a few have SSL (security settings) that make it break – but this method will work for most pages. The feature saves the page you enter including the image and CSS. It does not save any of the outlinks, and can't be used to initiate a crawl of an entire website. IP addresses are not saved so submission is anonymous.
Wayback Machine Chrome Extension: Install the Wayback Machine Chrome Extension in your browser. Go to a page you want to archive, click the icon in your toolbar, and select Save Page Now. The page will be saved and given a permanent URL. The same provisions from "Save Page Now" apply. It only saves one page at a time with some restrictions.
Volunteer for Archive Team: Archive Team is an entirely volunteer driven group who are interested in saving Internet history. Many of the sties and pages they save end up in the Wayback Machine. Visit the Archive Team site to learn more about how to volunteer with them. Website: https://archiveteam.org/incex.php?title=Main_Page
Sign Up For an Archive-It Account: Archive-It is a subscription service provided by Internet Archive that allows you to run your own crawling projects without any technical expertise. Tell us what to crawl and how often to crawl it, and we execute the crawl and put the results in the Wayback Machine. Website: https://archive-it.org
End of Term Archive: Every time the US government administration changes, Internet Archive works with partners to make a copy of government-related sites and web presences. We call it the End of Term Archive. You can help us discover new government sites by using the Nomination Tool to suggest pages or sites. These nominations are added to the crawl and end up in the Wayback Machine. Website: https://digital2.library.unt.edu/nomination/eth2016
 Workshops

Stony Island Arts Bank
DePaul University
Library of Congress (has Personal Digital Archiving Day events)
Memberships
Chicago Area Archivists – $15 yearly
Society of American Archivists – $105 yearly/nonprofessional
Archival Supplies & Stores
There are a series of places online where one can pick up archival materials for physical and digital archiving.
Other Resources:
Omeka is a free, flexible, and open source web-publishing platform for the display of library, museum, archives, and scholarly collections and exhibitions. Its "five-minute setup" makes launching an online exhibition as easy as launching a blog.
darrktable is both an image manager and RAW processor. An open source project, darktable is available for both Mac and Linux. Windows support is planned in the future. You can organize, tag, and review and correct your images.
XnViewMP is a cross-platform photo manger. It's free for home use and an inexpensive option for commercial users. Can be combined with RawTherapee for Raw processing.
CrashPlan backs up your files to a cloud, but can also back them up to other devices and hard drives. Low yearly cost.
Do you enjoy what we do at Sixty? Please help keep us going by making a contribution today.