Letter From The Editors—Issue Five: HEALTH
The fall issue talks about art and health, in all of its forms…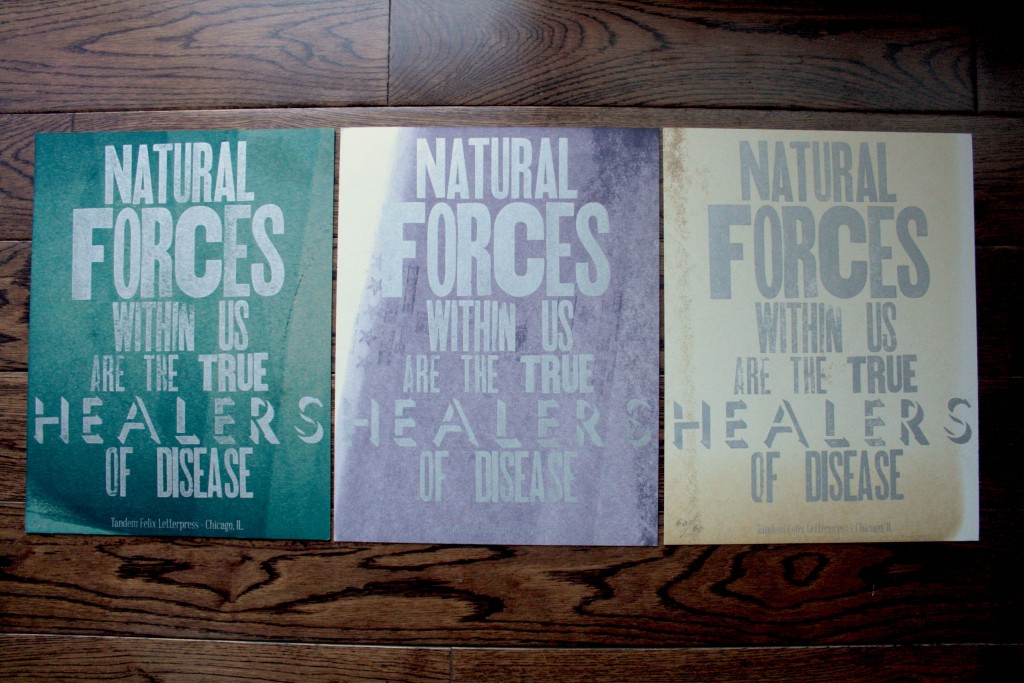 Check out HEALTH, the latest issue of Sixty Inches From Center.
---
Dear Readers,
Maybe it starts with a cough. Or a headache. Or a churning nausea that won't go away. Small symptoms can foreshadow serious, even life-threatening illnesses—but for many without insurance or sufficient coverage, an ominous symptom can mean an agonizing dilemma: spend several hundred now to check it out, or risk several hundred thousand later if it goes bad? After all, that cough could mean nothing… hopefully.
Too many artists find themselves in this position, working jobs that give them the time and flexibility they need for their practice, but might be lacking in terms of tangible benefits. And artists who already struggle on a daily basis with health issues can find themselves lacking money, time, and energy. That's why we selected HEALTH as the theme of our Fall 2015 issue, and asked our writers to address the topic on an individual, interpersonal, and community level.
But although the physical aspects of health and wellness are what we are most immediately familiar with, we also wanted to explore the meaning of health in the arts at large. What makes a healthy arts community? What are the symptoms of an unhealthy scene? What are some of the "viruses" that can attack a community's immune system? And what are their remedies?
You'll find the answers to some of those questions in this issue, alongside heartbreaking portraits of grieving through art and thought-provoking ruminations on developing a healthy art scene of your own. Maya Mackrandilal proposes an inoculation against the Virus of Scarcity, and Conor Moynihan finds performance artist Joan Giroux mourning a long-lost friend and discovering the Art of Being Human. In Be Way Better, Matt Schlagbaum and Jennifer Mills encourage you to do exactly that with shiny gold stars and inspirational pictures of Beyoncé. Gloe reinvigorates the arts in Little Village with a flourishing garden of floral murals in Flowers for Healing, and in Matt Austin's For Green(er) Grass the recently transplanted author struggles to cultivate a creative garden of his own in unfamiliar surroundings. Casey Winkleman diagnoses independent print's health as a medium in Book Spines and Community Backbones, and Carlos Matallana addresses the question "Is There Such a Thing as a Healthy Creative Space?" Finally, Jennifer Patiño Cervantes happens into a new arts festival focused on connecting creatives with the medical services they need in the first of our newest feature, Collected Ephemera.
We hope you enjoy HEALTH. And you should probably get that cough checked out.
Reuben Westmaas and Toby zur Loye, Editors, Sixty Inches From Center
_
Image: Cover collaboration with Tadem Felix Letterpress.