This photo essay is presented by TRACE (Teens Re-Imagining Art, Community, & Environment) and Alt_ as part of In the Cut, a virtual exhibition that explores daily life during quarantine through the lenses of Catherine Arroyo, Preleah Campbell, Danelise Comas, Paris Dority, and Darius Hazen. Catch the full virtual exhibition here.
* * * *
Artist Statement by Catherine Arroyo:
My main focus was to capture the lonely feeling of COVID-19 through Senka Park and to show how the new normal has become a routine.

Before the pandemic, my family and I would have exciting competitions running up the park hills. The days were nice and the weather was sunny and in the 60s. Those days were vibrant and filled with people, but now the park is empty and we have to stay home. So now when I look at the park, it is just a void.

Almost everyday after class, the park would be full with kids running and laughing in the playground. The open field and the soccer court would always be busy with the soccer kids–some would be training while others would be playing. Baseball fields were used in the evening. But now, because of the virus, it's empty. Now, it's lonely when it used to be busy.

With these photographs I emphasize loneliness by showing the places that were once always used and are now empty. There's either no people in the picture or barely any people at all. And also, the shadows that were created by the sunlight represent the idea that even through dark times, there's still a light that shines. Then, through diptychs and triptychs, I illustrated the similarities and patterns of space and time.
* * * *
---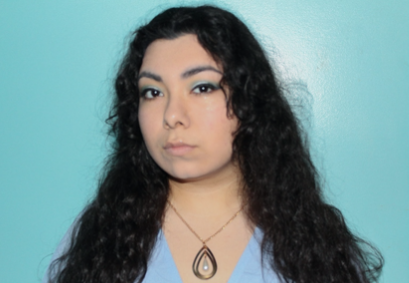 Catherine Arroyo is a remarkable photographer that will be attending Columbia College in the Fall of 2020. Her artistic practice is influenced by her environment and culture which compels her to tell stories through her work.