In Case of Emergency: Artist Resources For You, For Us
All of us at Sixty can't help but to think about the strain that is being put on our arts community in Chicago and across the Midwest. Exhibitions, performances, and…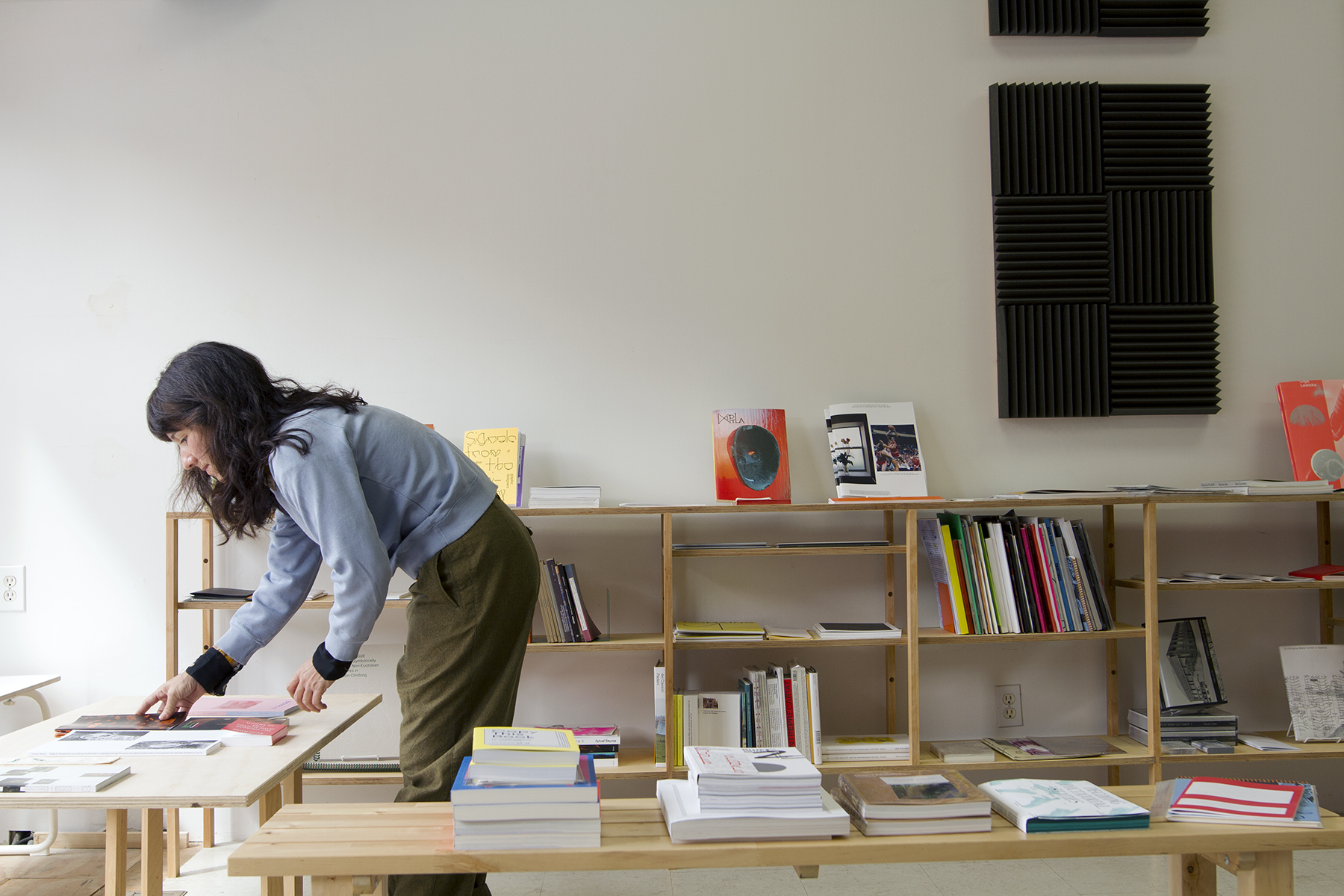 All of us at Sixty can't help but to think about the strain that is being put on our arts community in Chicago and across the Midwest. Exhibitions, performances, and fundraisers are being canceled or postponed indefinitely, contract opportunities are halting, schools and cultural institutions are being shut down, side-gigs at and income from bars, restaurants, and retail stores are dwindling.

We are also seeing incredible examples of community organizing in and beyond the arts that are providing quick support locally, regionally, and nationally. And if you're like us, you're looking for ways to support those efforts or even start your own initiatives to help others who are in need.

Knowledge is power, so in an effort to share information, we've compiled a growing list of suggestions, resources, and things you can do, models you can adapt, and small actions you can take now to do your part. And though we are sharing these resources with the best of intentions, we encourage you to also do your own research into the organizations, initiatives, and efforts linked and listed below as an extra due diligence.

As time goes on and we get more information, this list will grow and change. Share this information, tune in for updates, and we will continue to share out what we have and what we know to our beloved communities. And if you have things to add, email Tempestt Hazel at tempestt.hazel@sixtyinchesfromcenter.org or chime in on Instagram, Facebook, and Twitter.

–The Sixty Fam
*****

Take care, be kind, and do what you can, but know you don't have to do EVERYTHING. Take a breath. So much is happening right now. People are making moves, making calls, pulling information together, and incredibly connected. While everyone has a role to play, give yourself permission to let the scope of that role ebb and flow as needed. We can all do something (even if it's just taking care of ourselves), but we don't have to do everything, and we don't have to do it all at once. Also, you can't show up for community if you're not showing up for yourself, your family, and your chosen family–so take care of yourselves, be kind to yourselves.

Reach out to your people, tap into your team–ask if they need of support. Do they have ideas or resources for how your organization can help support one another internally, and provide resources to your audiences and supporters? At Sixty we are discussing ways that we can provide supplemental income opportunities for our team and for freelancers through our online platform and publishing as more wages are being halted.

Turn your ticket purchases into donations. If an organization or artist cancels a ticketed event or gives you a refund on your already-purchased ticket, consider taking that refund and donating it directly to the organization or artist through their website, CashApp, Venmo, PayPal, etc. Don't be afraid to email them or @ them on social media if you can't find a clear avenue for donations online. A massive disruption of expected income is hard for artists and organizations to recover from. So show your commitment to their existence by still sending money their way.

Donate to individual artists, local media, and arts organizations–and not just the giants, but the smaller ones. They need your help, too! And donate and reach out to organizations that provide a wide range of support to the arts community, especially organizations that prioritize some of the communities that are hit exceptionally hard in times of crisis. Hold space and share resources with efforts that center LGBTQIA+, disability, contract/temp worker, community media, and artist communities. There are so many out there, but if you want some suggestions, email us. And many artists are now doing live virtual events with ways that you can donate to them directly through CashApp, Venmo, PayPal, etc. As you're scrolling, keep an eye out for these things from the artists you follow.

Take a moment to make a short list of local organizations whose work you know, have experienced, and want to support–and even ones you don't. All hands are on deck and all options are on the table.

Also in 2017 Sixty compiled an Action Session Guide that includes a list of local and national arts, advocacy, and activist organizations who are uniquely prepared and hold a lot of experience around organizing during crisis. Check in on their websites and social media for ways you can help.

Create, donate, or tap into an artist or nonprofit relief fund, a mutual aid fund, and other collective fundraising and resource-sharing efforts. While many of the funds that have been created within the past few weeks are being inundated with requests, they could still use your funds. We're also including a few that you can tap into, and models that people can use to start ones on their own. And there are also a few other kinds of resources in the mix.

– Collections Emergency Relief Fund by the Gaylord & Dorothy Donnelley Foundation
– Propeller Impact Fund by Gallery 400 & Threewalls
– Arts for Illinois Relief Fund for artists + arts orgs across Illinois
– Artist Relief by United States Artists and others
– Chicago COVID-19 Hardship and Help Page by Transformative Spaces
– Chicago Artists Relief Fund on gofundme
– Collective Care is Our Best Weapon against COVID-19 / Coronavirus Mutual Aid
– Anonymous Was A Woman Emergency Relief Grant for Women Artists 40+
– Foundation for Contemporary Art Emergency Grants
– Opportunities for Artists in Hyperallergic
– For the People Artists Collective Artists of Color Emergency Grants
– Chicago COVID-19 Financial Solidarity Form
– Milwaukee Avenue Alliance Emergency Relief Fund
– City of Chicago Rental Assistance
Personal Emergency Relief Fund by Springboard for the Arts
– Equal Sound Coronavirus Relief Fund for Musicians
– Joan Mitchell Foundation
– Craft Emergency Relief Fund (CERF+)
– Women Arts Emergency Funds for All Art Forms
– The Creator's Fund
– Creative Capital List of Resources
– COVID-19 Freelance Artists Resources
– Artists at Risk Connection
– Kinkade Family Foundation Emergency Grant For Curators

Find remote-friendly freelance opportunities. If you're an artist, curator, or arts-interested writer in Chicago and the Midwest, you can pitch to Sixty Inches From Center. We welcome artist interviews, essays, reflective pieces, short stories, poetry, and bilingual writings–especially ones about projects and events that are being cancelled or are having shorter exhibition runs. Also, you can follow the Writers of Color on Twitter for daily repostings of writing opportunities. There have also been several Twitter threads where people are emphasizing opportunities to write for online publications. Here are a few places to turn to as a way to get your words, ideas, stories, and projects out into the world for a larger audience:
Are you an editor at a magazine/publication looking for articles/essays *not* related to COVID-19? Drop your @ in the replies so freelancers can find opportunities beyond pandemic coverage.

It's important to stay on top of corona info, but we can care about many things at once!

— Matt Ortile (@ortile) March 15, 2020

Focus on the local. First, if you're wondering where to turn for questions about housing, employment, food and other services, there's the City of Chicago COVID-19 Resource Center. And as you start to think of supplies, materials, and other things you will need as we become more and more isolated, turn your attention local when you can. Volunteer, use neighborhood businesses, purchase books from local bookstores (shout out to Women and Children First, Candor Arts, and Haymarket), order take-out from restaurants or supplies from local stores that are key anchors and assets in and to your communities. Send money to the people and small businesses you might otherwise be giving money to right now–like your barber, or your local coffee shop (buy a gift card/certificate). Some of these businesses are still offering services and meals to be picked up or delivered, contact-free. Many artists work in restaurants and retail, so you'll likely be helping an artist in the process. You can also tap into emerging resources like the Chicago Hospitality Employee Relief Guide. And if you're feeling some kind of way about the monetizing of this pandemic, we recommend giving a listen to How to Beat Coronavirus Capitalism, an online teach-in hosted by Anthony Arnove of Haymarket Books with Naomi Klein, Astra Taylor, and Keeanga-Yamahtta Taylor, and a performance by Lia Rose.

Share your story. We hate to be a broken record, but we encourage you to pitch to Sixty. We welcome all types of arts-related stories, first-person narratives, photo essays, or other styles and formats that are used to share the message that artists want people to hear. Quick efforts like the Social Distance Gallery Instagram page have popped up to give a platform to cancelled or postponed exhibitions. Artists have been turning to social media to share performances, readings, talks, and other events that have been stalled. Circles & Ciphers has created the #SocialDistanceChallenge through their Instagram so that you can submit yourself performing a freestyle, poem, or artwork for the chance to win a cash prize.

And we know it's hard to get excited when you hear the word 'survey,' but organizations are also making surveys to understand the impact that this is having on artists and arts organizations so they can create a more informed response. The information you share will help arts advocacy organizations show the incredible impact this is having on the arts, which will help them fight for keeping the arts as a priority as local, state, and federal relief efforts are established. Try submitting responses to surveys by Arts Alliance Illinois, Americans for the Arts, or Forefront.

And finally, be patient. As we said at the start of this list, there's a lot happening right now, and it all takes time. There's a lot happening behind the scenes and in the coming weeks we are going to continue seeing an outpour of initiatives and information as a result of that hidden work. If someone is taking a little longer to respond to your email, or you're not getting quick responses via social media, phone, or other channels, stay calm. A sudden, unexpected pivot in all aspects of our daily lives requires understanding, compassion, grace, and patience. Give that to others and give it to yourselves.

__
Featured Image: A person stands in a bookstore, leaning over a table with books spread over its surface. Along the wall behind them is a bookshelf holding various publications and artist books on display photo by Michael Sullivan for the article "Inga: Spacemaking Through and Beyond Books" written by Tamara Becerra Valdez.