Chicago's zine-makers: Liz Mason
For several decades, Chicago has had a rich history of artists making zines; independently published, low budget periodicals. Liz Mason currently manages Quimby's Bookstore and has been making her own…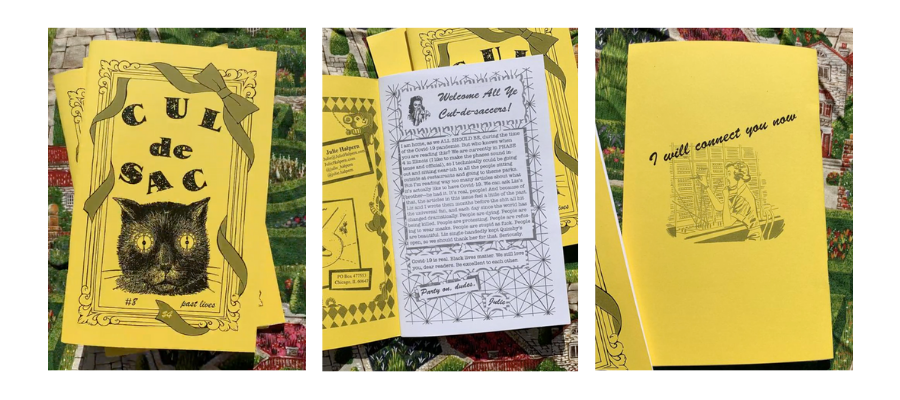 For several decades, Chicago has had a rich history of artists making zines; independently published, low budget periodicals.
Liz Mason currently manages Quimby's Bookstore and has been making her own perzines (personal zines) since the early nineties. Her writing, which is often comedic and punchy, recounts personal anecdotes, relationships, and simply things she finds awesome. We interviewed her to learn more about what got her into Zines and some of the zines she has created over the years.
This video was created in collaboration with Art Design Chicago and Chicago Collections Consortium, and was produced by Ryan Edmund Thiel.
__
Featured Image: A compilation of images of covers of Zines by Liz Mason. Each cover has black text printed on yellow paper. Images courtesy of Liz Mason.