CANJE: A note on what we gained and learned about cultural criticism
A look at Sixty's first iteration of CANJE, a 5-session cultural 'critique' program that took place in the summer of 2022.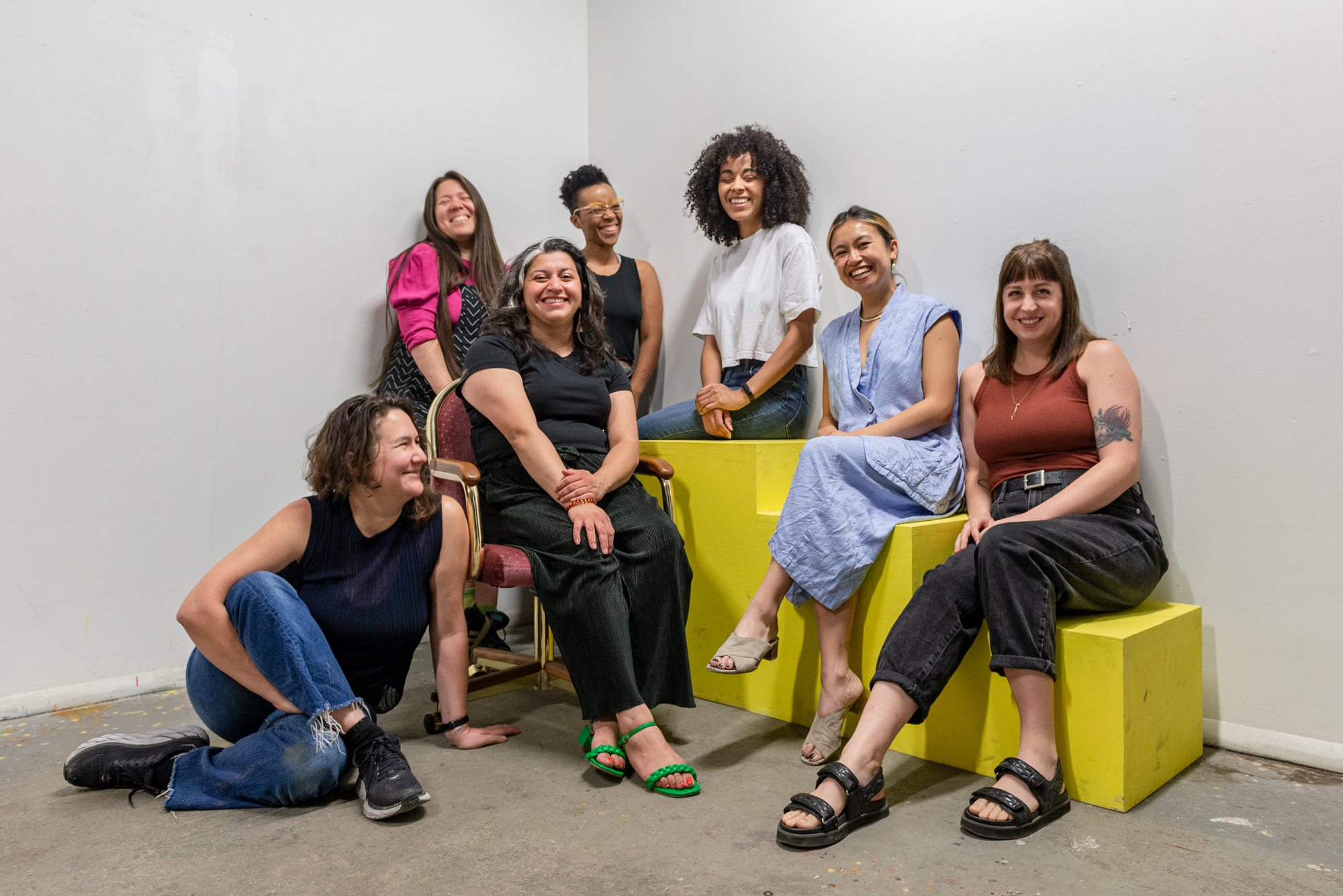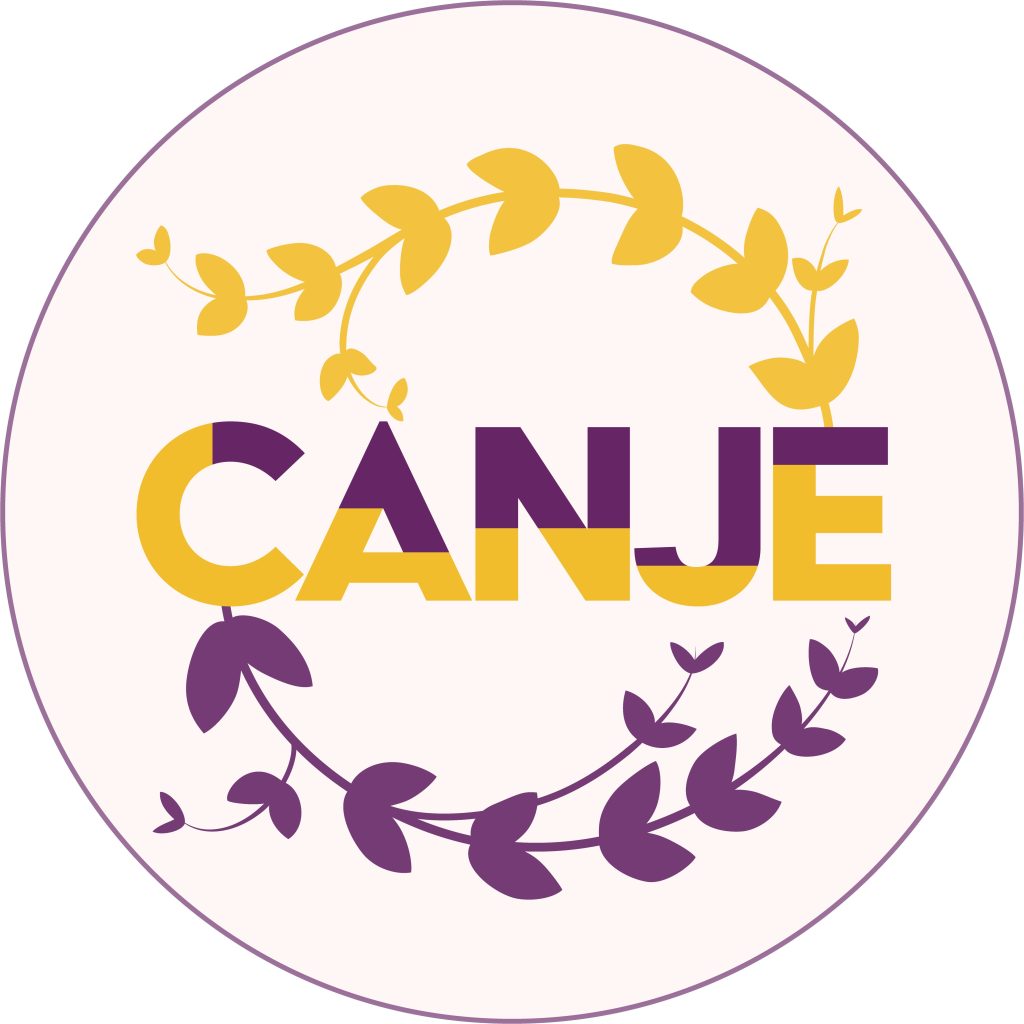 CANJE is an exploration in cultural criticism engaging five artists in the Chicago community with the intention to apply Sixty's values and ethos to an in-person dialogue, engaging artists directly to form a deeper relationship.
Logo by Kiki Lechuga-Dupont.
---
Over the course of five gatherings during this past summer, Morgan Green, EdVette Jones, Kiki Lechuga-Dupont, Christina Nafziger, and Natalia Villanueva Linares — all members of the Sixty team — came together and formed a cohort to collaboratively establish best practices in cultural criticism while creating a supportive critique environment that puts the artist first so that the experience is mutual beneficial: an exchange between the artist and the cohort.
The cohort engaged with five artists — Victoria Martinez, Rainn Thomas, Susie Xiong, Carnell Newbill, Kelly Kristin Jones — who each presented a body of work to the cohort. Each session, we were graciously joined by a 'guest critic', which included Francine Almeda, J. Kent, Kashif Moore, Yvonne Toney, and Kristin Taylor. A huge thanks to all of the participating artists and guest critics for joining us during this inaugural CANJE program! Learn more about CANJE's participants.
The CANJE folks would like to share with you some of their most memorable moments from this meaningful experience…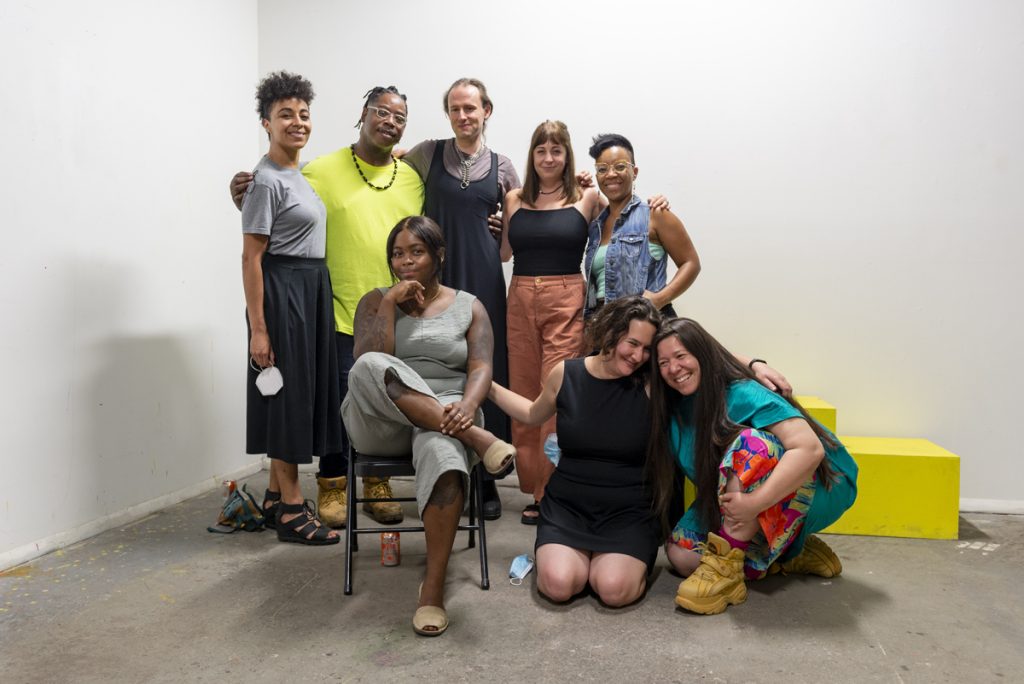 "After a long CANJE conversation, a few of us ended up dancing under the Dan Ryan on the way home. It was a warm summer night and our laughter echoed off the overpass. That critique session, with Rainn Thomas, held both brutality and a ton of tenderness. We talked about the animism in her installation of found objects, which included discarded photo albums, haunted toys, faux-gilded bibles — nostalgia and cruelty. It was the tenderness in the conversation that carried us out into the night.

CANJE was making the choice to talk about art deeply, over food, and at some length. Because we made the decision to discuss the work with care, there was a sense of magic and shared knowledge that came out of it. CANJE helped me remember that you don't need to be part of an exclusive institution to do this magic thing: to choose art, to create space for deep looking and listening. This kind of intention means crits can turn into dancing under the Dan Ryan. In MFA programs, critique is notorious for yielding tears, but it doesn't have to be that way."
– Morgan Green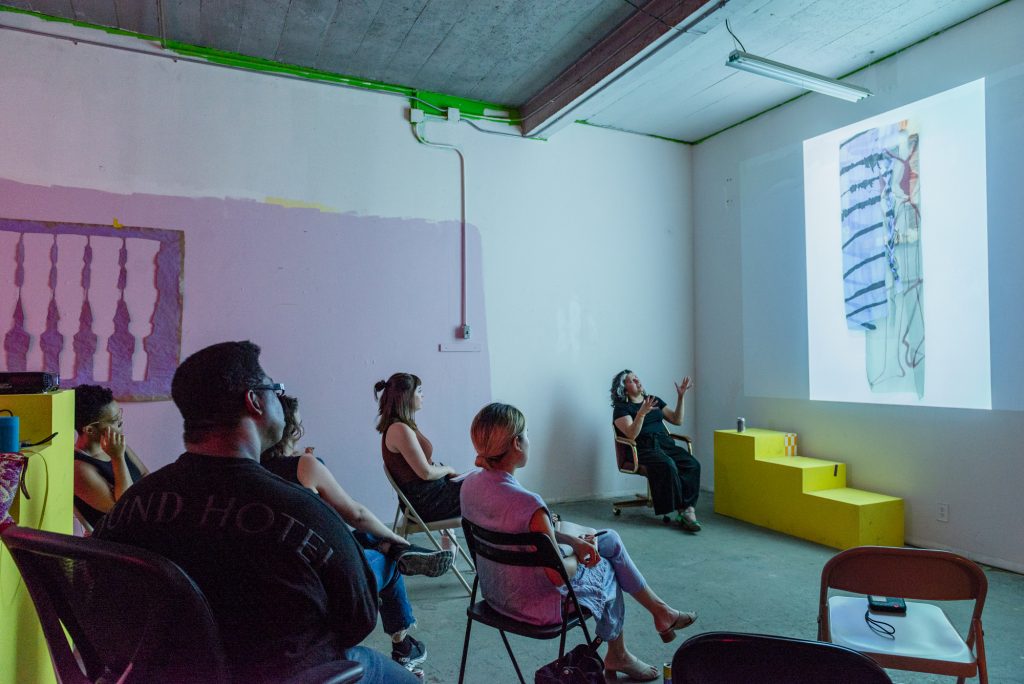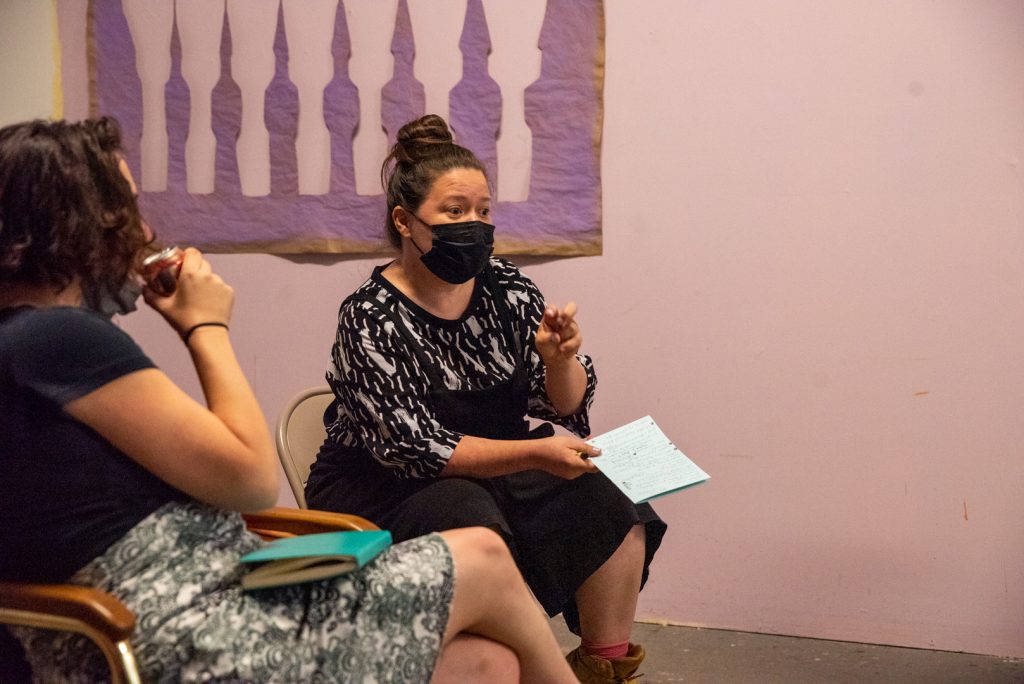 "One of my favorite moments from CANJE was seeing artists I invited, Susie Xiong (insomniabird) and Kashif Moore, meet with one another and engage with the group through our discussion and response to insomniabird's work. I have known both of these people for years, and it felt so special to witness them open up and speak freely and passionately with people they just met. Art is such a connector. In a short time, it can guide a group of strangers into new friendships. There was such a feeling of camaraderie by the end of each of the CANJE sessions, and I'm so excited for more and more people to experience this magic."
– Kiki Lechuga-Dupont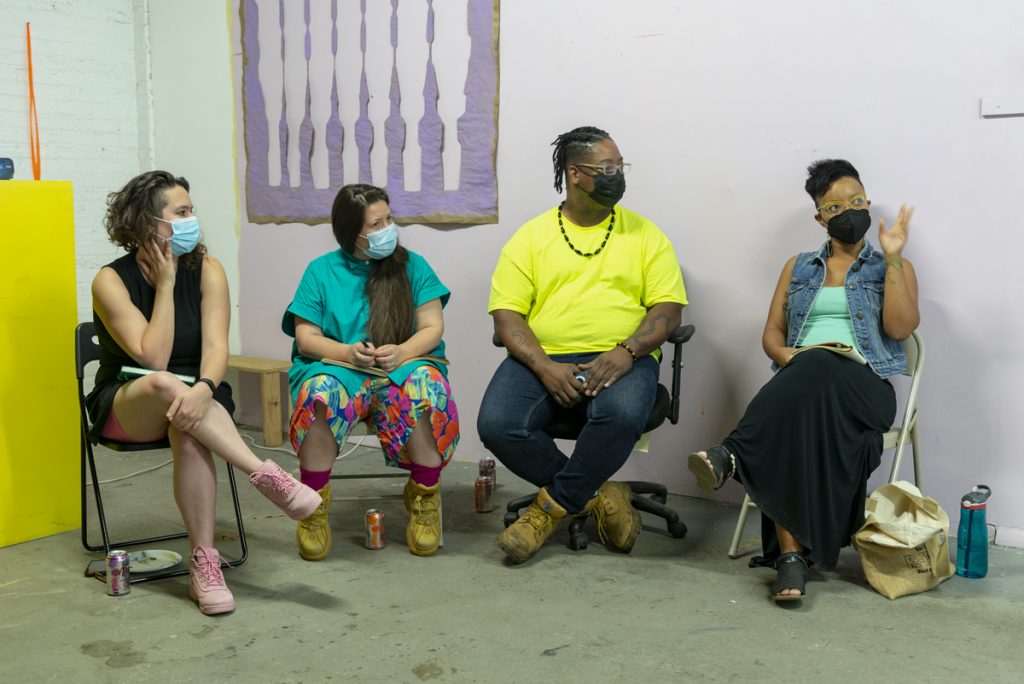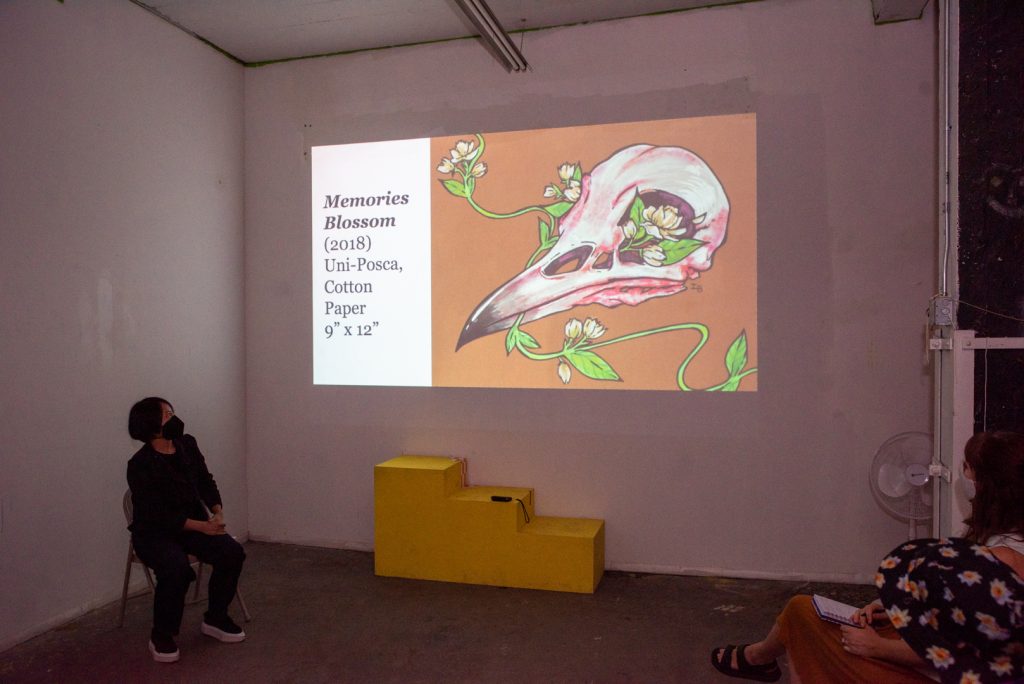 "One of the more challenging conversations during CANJE was with artist Kelly Kristin Jones. Her photo-based work interrogates contested monuments (as well as monuments in general and who engaged with them publicly). We were specifically discussing the artist's collection of found photographs of white women posing with (mostly hyper-masculine, male) monuments. When I say the conversation was challenging, I mean this in a positive way, as I think anything worth doing is going to come with some challenges.

Pushing and challenging ourselves and how we talk about art, how we engage with artists' work, and how artists talk about their own work is part of what CANJE is all about. This push and pull, this exchange is what gives it its richness and texture. Because Kelly Kristin Jones is a white woman herself, and the collection of found photographs included a photo of her grandmother posing with a monument, the questions became very pointed and personal. We as a group recognized the intimacy, challenges, and even discomfort in this line of questioning, but decided to push through it. This was a wonderful moment that I saw as only possible through the trust and deep respect we have for each other."
– Christina Nafziger
Words offered from participants to capture their hopes for CANJE:
Nourishing   //   Generative   //   Community-building   //   Global   //   New   //   Honest   //   Energizing   //   Challenging   //   Accompany   //   Sincere   //   Eagerness   //   Community   //   Nourishment   //   Dialogue   //   Growth   //   Resilience   //   Spontaneity   //   Slowness   //   Contemplation   //   Beginnings   //   Spirited   //   Sparkling   //   Warm   //   Supportive   //   Nurturing   //   Bold   //   Informative   //   Unapologetic   //   Mycelial   //   Woven   //   Lush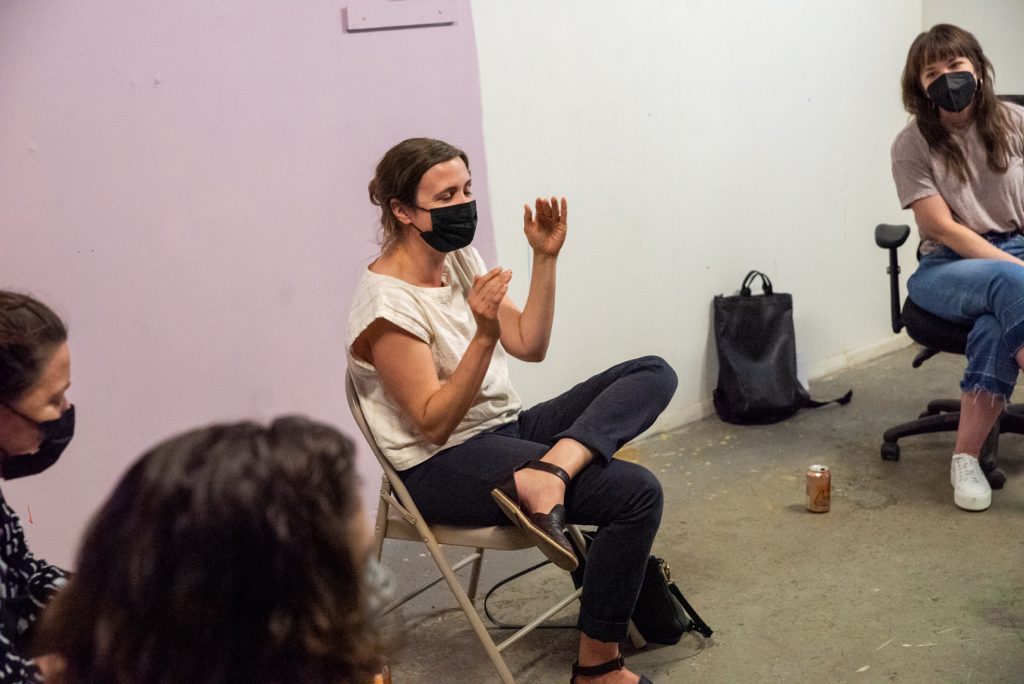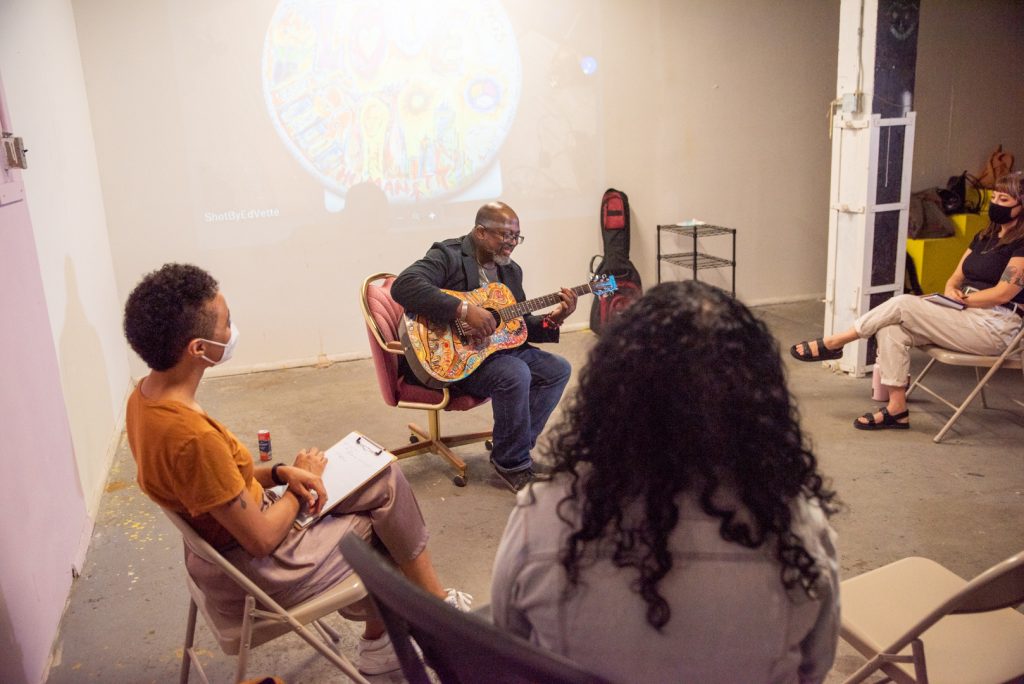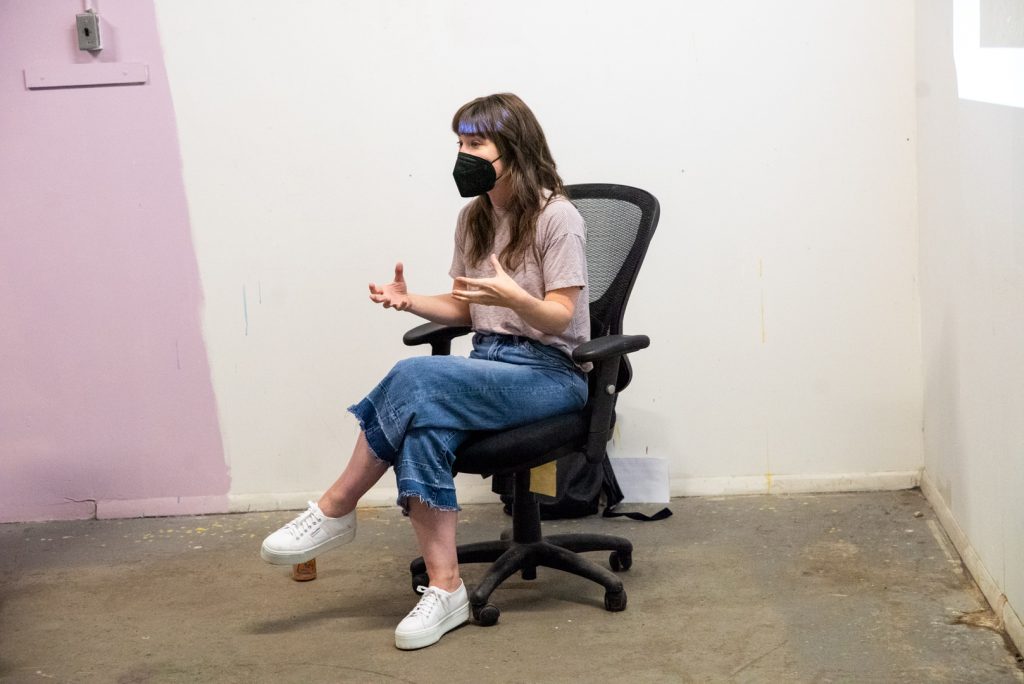 ---

CANJE was dreamt up and organized by Natalia Villanueva Linares, EdVetté Wilson Jones, and Christina Nafziger with support from the Andy Warhol Foundation for the Visual Arts.