Call for Artists for the Chicago Artist Files
A call for you, Chicago's cultural community, to help us continue to build an archive of our city's art and artists.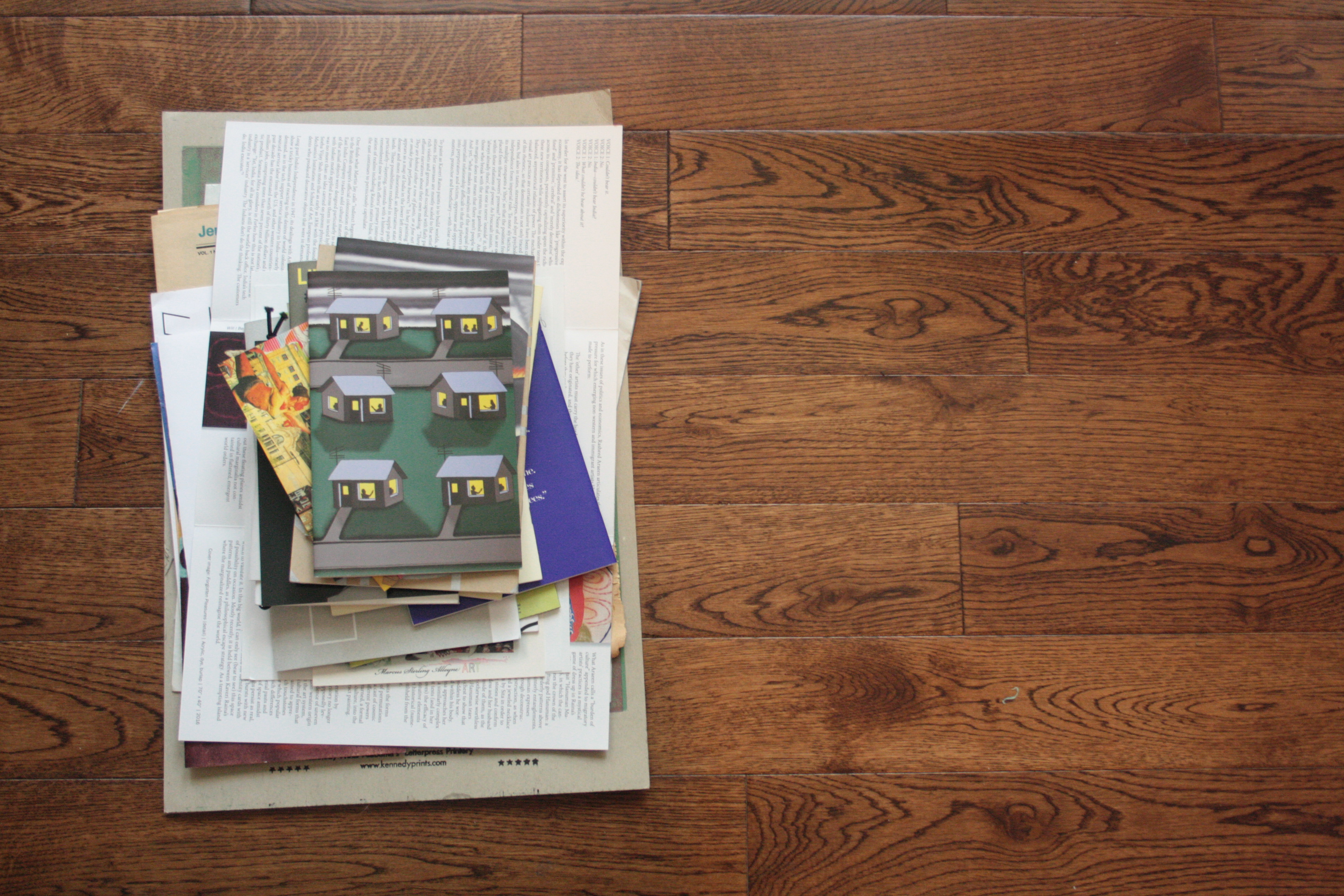 RSVP for the Chicago Archives + Artists Festival on May 19-21.
Send materials digitally or send questions to sixty.archives@gmail.com.
Volunteer for the festival.
Since 2010, Sixty Inches From Center has worked with the Harold Washington Library's Chicago Artist Files to contribute our writing and collect ephemera from our city's artists and spaces to add to their holdings of over 11,000 files that include printed matter by or about Chicago artists. As part of our ongoing partnership, we are hosting a weekend-long archiving festival to collect ephemera from people like you who want to donate a physical copy or create digital scan of the paper materials that document and capture the work that artists have done throughout the city over the decades.
Join us on May 21 + 22 for the Chicago Archives + Artists Festival at the Chicago Cultural Center. During that time we will be calling on you, Chicago's cultural community, to help us continue to build an archive of our city's art and artists.

FREQUENTLY ASKED QUESTIONS:
Who is considered a Chicago artist? Can curators, writers, administrators, collectors, organizations, art spaces, or galleries have a file in the archives?
The term Chicago artist, curator, or cultural worker is defined as someone who is born, raised, or has spent a substantial amount of time (2+ years) in the city. During their time here, they have significantly contributed to the culture of Chicago through 2 or more public art events or professional presentation.  The term artist is also defined broadly, meaning artists of all disciplines, curators, organizers, writers, organizations, collectives, artist-run spaces, collectors, and others who contribute to our cultural ecosystem.
What should an artist's file include?
Your file can only hold flat, paper materials. A standard artist file includes an artist statement, resume or CV, posters and postcards from events and exhibitions, copies or original clippings of articles or online articles, interviews, photos of yourself, photos of your studio space, sketches, discs of video performances and sound, zines, small artist books, pamphlets, and any other printed matter relevant to your work. We also realize that some events only exist digitally, so we recommend you send us digital files beforehand to sixty.archives@gmail.com.
Are there particular artists that you focus on collecting ephemera from or are lacking in the archives?
The Chicago Artist Files have material dating back to as far as 1890. Where they are lacking is in files that feature contemporary artists who have been making work over the past 20-25 years. Also, they are interested in increasing their holdings by the artists who are central to Sixty's mission–artists and practices often omitted from dominant historical narratives and ones that are by/about artists across the spectrum of race, gender, ethnicity, nationality, ability, and age. We want more files by artists of color, artists with disabilities, women, LGBTQ artists and everyone along that spectrum.
What can't be included in a file?
Original artwork, paintings, extremely oversized items, large books, sculpture.
Who can contribute to the archives?
Anyone! If you have one piece or one hundred pieces of ephemera that you would like to donate to the archives, we welcome you to bring them to the festival.
Why does Sixty choose to contribute and collect work specifically for the Chicago Artist Files? Why not other archives?
Often archives and repositories are hidden treasures that are private or require special permissions in order to gain access. The great thing about the Harold Washington Library is that it's free and open to the public, always. We decided to work with a Chicago Public Library because we believe that these materials should be freely and easily accessed by the public.
I would love to come to the festival, but I won't be able to make it on May 21st + 22nd. Can I still donate materials to the Chicago Artists Files?
Yes! There are three ways to submit materials for the archives. 1.) You can send digital files to us via email at sixty.archives@gmail.com. 2.) You could pack them up and send them snail mail to Attn: Victoria Sky, Art Information Center, Chicago Public Library, 400 S. State Street, Chicago, IL 60605. 3.) You could also stop by the Harold Washington Library at any time and drop them off at the Art Information Center on the 8th Floor.