Beyond Alternatives, Toward Refusal
Beyond Alternatives, a two-day symposium organized by Cory Imig and Dulcee Boehm, fostered a dedicated site to share and reflect upon their experiences as artist-organizers working outside of metropolitan centers.…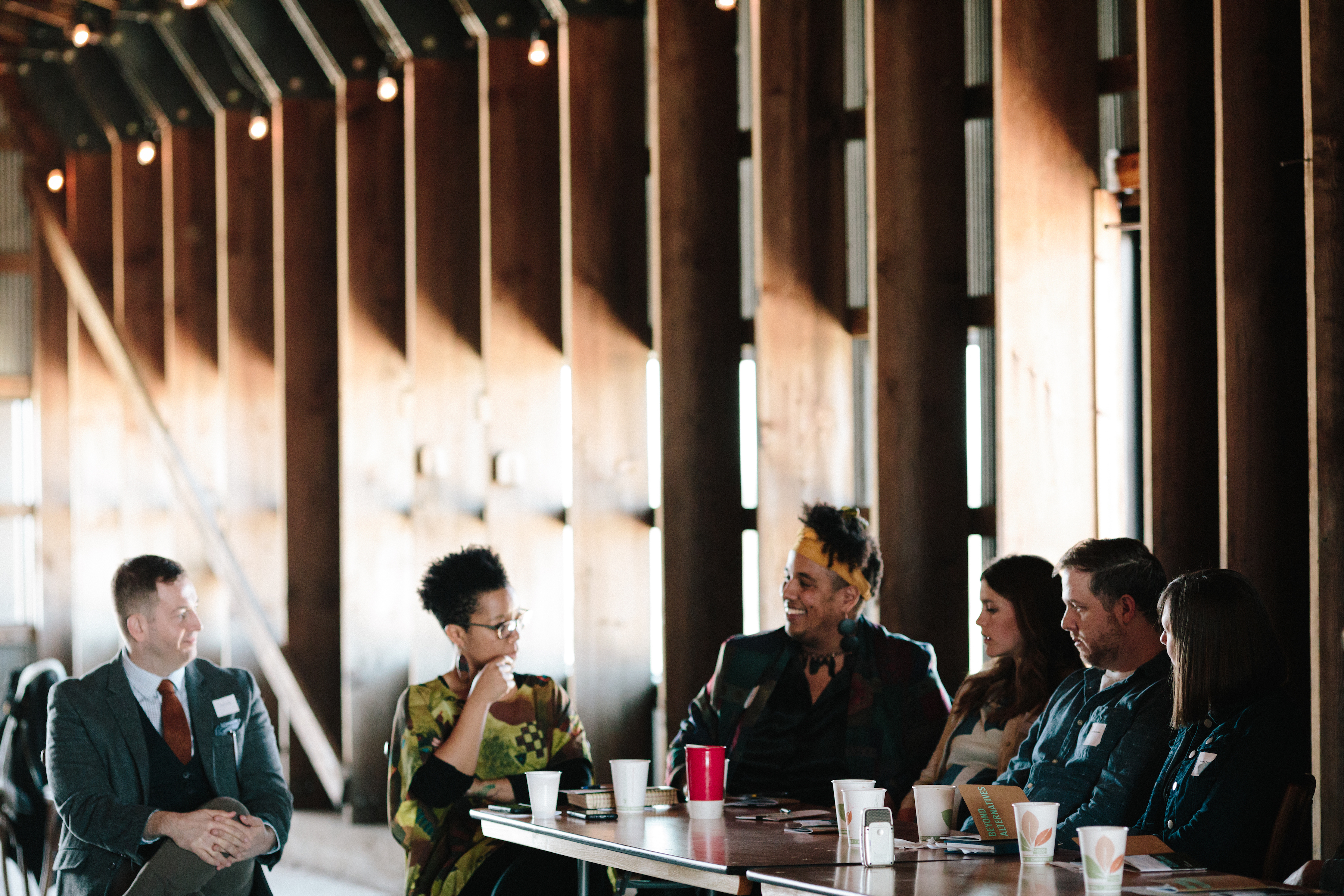 Beyond Alternatives, a two-day symposium organized by Cory Imig and Dulcee Boehm, fostered a dedicated site to share and reflect upon their experiences as artist-organizers working outside of metropolitan centers. The dozens of artists, writers, educators, and curators living in, thinking about, and actively building communities and social networks who came together reflected the need for this event. The symposium converged and slipped around three main themes: sustainability and transparency when directing an artist-led project, social practice and community engagement, and institutional critique.
Paddy Johnson, the founding editor of Art F City, a digital platform for critical conversations surrounding contemporary art, a writer and independent art blogger, opened the symposium with a keynote address appropriately titled "Artist-Led Projects." Johnson opened with a summary of her and collaborator Michael Anthony Farley's iterative project "We're SO not getting the security deposit back," a guide to now defunct artist-run spaces documented in NYC, Washington D.C., and Baltimore. Each guide features commissioned essays, which emphasized the unique history and conditions of each city. Inherent to this project is a sense of nostalgia. But more than this, Johnson went on to say, is a deeper view into the history of cooperation and collective ownership as an alternative to, or as a means of enduring the gig economy. Through a survey of spaces such as the Gramercy Hotel International Art Fair, 1996-1999 and current sites such as Canada NY, Johnson offered ways in which artist-led projects provide a model not only for the art-world but also for a way of being in the world that is socially aware and politically responsible. Through the inherent reliance on community cooperative arrangements, Johnson observed the way in which artist-led projects ultimately "provide models for how to live in the future."[1]
This is essential, Johnson observes, not only because of the unique conditions that site-specificity offers, but also for the simple fact that "art doesn't get made without real estate."[2] The possibility of imagining a future of shared space depends largely on collective memory and the preservation of past endeavors and forms of artist-led projects. Johnson's description of "We're SO not getting the security deposit back" introduced a secondary issue in terms of the way that temporal projects are (not) archived. Johnson's guide and the recent publication by Say Uncle offers artist-made books, zines, and publications as an example of how to preserve the labor and legacy of these ephemeral projects. Less formal, haphazard forms of preservation examples also exist. For example, Violet Poe maintains a rarely updated but still functioning web-presence.
While these artist-led projects offer an alternative to the gig economy, Johnson also demonstrated how at times these sites also mimic this economy. Quoting from Farley, Johnson noted how the artworks shown in artist-run spaces often reflect current generational anxieties. Rather than large-scale interventions these exhibitions showed and produced work that was similarly ephemeral, nomadic, of-the-ordinary, and responded to socio-political concerns such as climate change. Johnson offered a wide survey of artist-run spaces where their often temporary, make-shift nature takes echoes the shape of the larger phenomena of being in the gig economy that many artists take up to subsidize their practice: driving for Lyft, doing odd jobs posted on TaskRabbit, or adjuncting and piecing together multiple course loads.
With Johnson's keynote as a starting point, the conversations that unfolded throughout the weekend demonstrated the way in which the notion of "alternatives" clearly is less and less viable as an option for how to classify artist-led projects and exhibition spaces. Not only because these often temporary, ephemeral, collaborative and experimental projects are certainly entities in their own right, but also because rather than being an alternative to institutional spaces, the transparency of the logistics of these projects demonstrated how often these types of spaces are offshoots of existing institutions such as university art departments and museums, where many artist-organizers present at Beyond Alternatives also work full time.
Saturday morning began with presentations from five spaces regionally-located in central Illinois: Project 1612 (Peoria), Demo (Springfield), Violet Poe, Sight Specific (Bloomington-Normal), and Outhaus (Urbana). These projects echoed and emphasized many of the realities of artist-led projects that Johnson outlined the night before, including the ephemeral nature of this work. For example, of these projects, three of the five are on hiatus or have recently ended their tenure. The temporal dimension of these spaces allows for experimental projects to take place. One substantial challenge each space addressed was the difficulty of building a long-term, diverse, and trusting community to engage with these projects. Factors addressed included neighborhood responses to the establishment of such sites as well as the amount of work that goes into event promotion and community outreach. The ways in which these artist-led projects intersect with institutions was also presented as a factor in what forms of community are created.
Each of the presenters on the regional space panel had institutional affiliations at local universities in central Illinois. The precarity of this relationship was addressed throughout the discussion as a double-edged relationship. This relation recalls Andrea Fraser's essay "From the Critique of Institutions to an Institution of Critique," in which Fraser observes, "With each attempt to evade the limits of institutional determination, to embrace an outside, to redefine art or reintegrate it into everyday life, to reach 'everyday' people and work in the 'real' world, we expand our frame and bring more of the world into it. But we never escape it."[3] On the one hand, as Kendra Paitz of Violet Poe Projects explained, institutional affiliations offer a built-in community for independently-organized exhibitions. At the same time, this relationship runs the risk of creating a closed system of participants, one that resembles and reproduces the social dimension of many institutions: overwhelmingly white, male, and requiring a secondary degree to engage.
Johnson's talk about the gig economy set a framework for thinking through artist-led projects in these terms of labor, social reproduction, and scarcity of resources. Many artist-led projects and artist-run spaces came to fruition via a sensibility of "making-do," one that works with and around not only the material constraints of the space, but also the economic, emotional, and social constraints that largely shape the conditions in which these projects can exist. Ultimately, the panel participants positioned the status of these ambiguous institutional relation of these projects as a generative position in terms of the possibility of resource redistribution and the way that these sites offer opportunities for artists in an increasingly competitive field.
The afternoon sessions took a different emphasis on the notion of "Beyond Alternatives." Presentations from Heath Schultz, Peter Christenson, and Lynette Miranda offered additional case studies for projects that emphasize sociality: creating spaces for intense study, platforms to encounter new perspectives, and fostering spaces where communities of color can empower one another. Miranda's presentation on her work within the nomadic collective Present Futures demonstrates the multiple levels in which "beyond alternatives" can be understood: not only in response to the marginalization of artist-led projects in non-urban centers, but also the structural oppression, silencing, and tokenism of artists of color in the art world. In fact, both Schultz and Miranda's lectures both emphasized the toxicity of professionalization, including the way in which artist-educators reproduce the forms of labor they often disavow, as well as the formation of often superficial taskforces or diversity initiatives that are a symptom of neoliberal multiculturalism. In centering the artist-led project, Schultz, Christenson, and Miranda foregrounded social relationality and resource redistribution as a practice that is not an alternative, but a refusal.
In the "Critique of Institutions," Fraser goes on to emphasize the role of self-questioning. In her conclusion, she writes, "Every time we speak of the 'institution' as other than 'us,' we disavow our role in the creation and perpetuation of its conditions. It's not a question of inside or outside, or the number and scale of various organized sites for the production, presentation, and distribution of art. It's not a question of being against the institution: We are the institution. It's a question of what kind of institution we are, what kind of values we institutionalize, what forms of practice we reward, and what kinds of rewards we aspire to."[4] As Boehm explained in her opening remarks, Beyond Alternatives was a platform for this very sense of self-questioning to take place—to not only celebrate and bring visibility to the range of artist-led projects in central Illinois, but to be critical of them, to ask more from them.
[1] Paddy Johnson, "Artist-led Projects," (presentation, keynote address at Beyond Alternatives, Urbana, Illinois, April 6-8, 2018).
[2] Ibid.
[3] Andrea Fraser, "From the Critique of Institutions to an Institution of Critique," Artforum (September 2005): 104.
[4] Ibid., 105.
---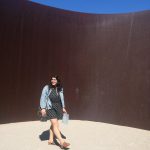 Alyssa Bralower is a doctoral student studying modern and contemporary art history at the University of Illinois Urbana-Champaign (UIUC). Her research focuses on gender, sex and labor and their relationship to photography and performance. She is currently a Research Assistant at the Unit for Criticism and Interpretive Theory at UIUC and has previously worked as a curatorial intern at the National Gallery of Art in Washington, D.C. and the Krannert Art Museum in Urbana, IL.