Keep Going: Resources, Events, and Sounds for Resistance and Restoration
A shortlist of events and readings to keep organizers, activists, artists, and our Chicago communities continue to resist, organize, and build together against injustice and inequity, and for survival and freedom.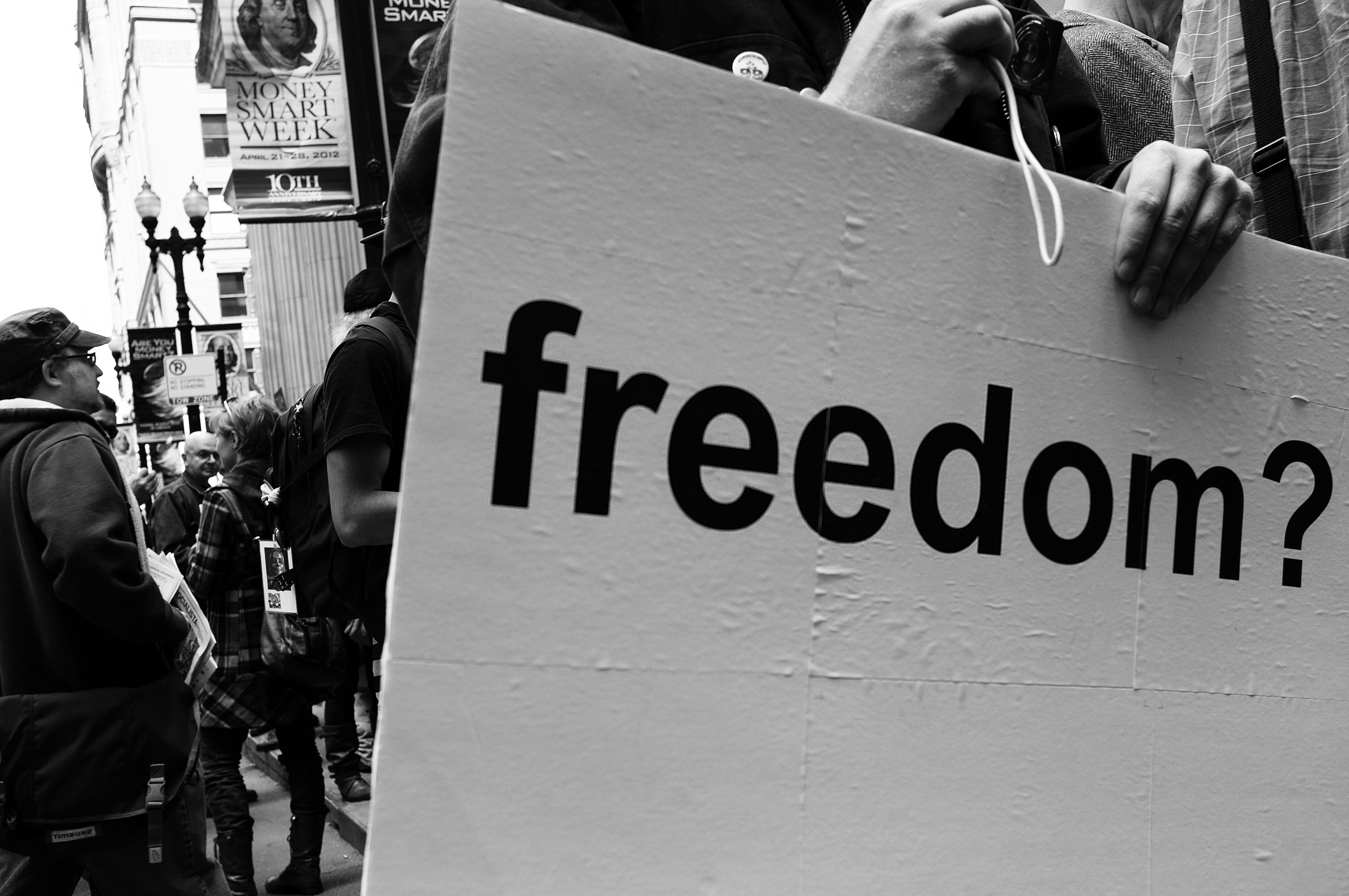 After what happened in Virginia this weekend, we wanted to share a list of events and resources to keep organizers, activists, artists, and our Chicago communities focused, informed, and continuing to resist, organize, and build together against injustice and inequity. And for freedom, love, and flourishing survival. This list is also meant to provide a point of entry for people who want to deepen their understanding of the issues in the company of knowledgeable individuals and organizations. 
This effort is part of Sixty's dedication to and belief in the fact that artists and writers are key players, scribes, and mobilizers for movements that seek to create more justice, equity, and inclusivity not just in Chicago but the world–particularly movements that embrace people across the spectrum of identity, race, gender, ability, and being. For more about our work on this front, visit our Action page.
If you're organizing something or have resources to share, please send to info@sixtyinchesfromcenter.org.
EVENTS + GATHERINGS
Fri, Aug 18, 6:30 – 11pm
Punk Rock & Donuts Benefit for Pilsen Alliance
Co-Prosperity Sphere (3219 S Morgan St)
Punk Rock & Donuts, Lumpen Radio, Jackalope Coffee & Tea House, Lo Rez Brewing, & Pilsen Alliance have teamed up together to fight deportations in their communities. Join them for a full night of entertainment and resistance.

Sat, Aug 19, 10am-4pm
Social Justice Practice Series: Smashing White Supremacy
Chicago Freedom School (719 S State St, 4th Floor)
This workshop is a strategy and reflection session for people of color to explore the myth of white supremacy and its psychological, cultural, social, and economic impacts on their lives. Sliding Scale: $15-$35.

Sat, Aug 19, 11am-12:30pm
Healing Circle for Activist Organizer Warriors and Family 
American Indian Center (3401 W Ainslie St)
This healing circle is for everyone working to make the world a better place, water-protecting, fighting racism, fighting trans violence, LGBT violence, fighting for housing, fighting for workers rights, fighting for the right to live in the United States, fighting the right to live free of police violence, fighting for the right to live free of domestic violence, fighting for healthcare for all, or just fighting to put food on the table. This is a safe-space for people to pray and heal or just find comfort and friendship with like-minded people who care. Bring your medicine. Bring yourself. Bring friends. There will be coffee.
Sat, Aug 19, 1-7pm
Black & Brown Babes Brunch
Rosalyn's in Little Village (2214 S Sawyer Ave)
Black & Brown Babes Brunches are necessary gatherings that always center on folx of color, babes of all genders & orientations, and selfcare. They are some of our most powerful reminders that our lives do matter, do hold value and worth and complexity and beauty. It's a potluck, so bring food or drink to share.
Sun, Aug 20, 4-5:30pm
FURIE Self-Defense Training
Humboldt Park Formal Garden (1326 N Sacramento Av)
Presented by FURIE, aka Feminist Uprising to Resist Inequality and Exploitation, this event is for all self-identified women and non-binary people. (No Cis-Gender men attendees.) All levels of experience welcomed. Jump in at any time – you don't need to have gone to a previous class to join. They encourage you to bring your daughter to participate if they are old enough. Children are also welcome to sit and watch. They do not have formal childcare yet, so if you are interested in watching children during our Sunday classes, please message them! $5 Suggested donation or pay-what-you-can.
Tues, Aug 22, 6-8pm
Rapid Response: Art & Resistance Work
La Catrina Cafe (1011 W 18th St)
Join some Chicago-based artists of color for an evening conversation on how we use art as a tool of resistance and survival in these trying times. How do we make rapid response art in accountable & responsible ways? How can we avoid making art that re-traumatizes our communities? How do we focus on the process of collaborative art-making as much as we focus on what we produce? A handful of artists will discuss their thoughts, theories of change, processes, praxis, and more around art-making, accountability, and responsibility, and then they'll pass it to you to share your own thoughts and brilliance.
Sat, Aug 26, 4-6pm
Peace/Restoration March w/ Black Lives Matter Chicago
Bronzeville Community Garden (51st & Calumet)
Black Lives Matter Chicago has been working with Bronzeville community members to develop restorative justice practices and negotiate peace and healing with rival street tribes that are in to it with each other. To help stop the violence and bring the much needed resources to the community, they need everyone to come together and let our collective voices be heard!  Join them if you want to increase the peace, heal families who've lost loved ones to gun violence and demand resources like economic revitalization, mental health care, literacy programs, child care, community centers and high paying jobs! They will make stops on 47th street and close out at RonnieMan Park off 53rd and King Drive.
Tues, Aug 29, 6-9pm
Social Justice Practice Series: Over the Rainbow
Chicago Freedom School (719 S State St, 4th Floor)
This is an LGBT 101 training designed to empower participants with tools to engage in introductory conversations about gender and sexuality that support their ability to be critical, conscious, and culturally aware professionals within diverse working environments. Participants will use popular education to briefly explore: LGBT terms and definitions, LGBT youth homelessness, violence against trans woman of color, and issues in employment and healthcare access for trans and queer identified people. Dinner provided. Sliding Scale: $15-$35.

Tues, Sept 12th, Oct 10th, Nov 14th, 6-9pm
Vives Q: 2nd Tuesdays
National Museum of Mexican Art (1852 W 19th St)
Vives Q is an independent cultural arts project committed to creating an LGBTQ movement building experience through art, music, spoken word, dance, and oral history that enables intergenerational dialogue across multiple identities and communities.
Sat, Sept 30, 4-10pm
Black Eutopia Festival
Union Park (1501 W Randolph St)
Black Eutopia is a program series intended to cultivate space for marginalized communities. This year they're producing a festival as part of the Chicago Park District's Night Out In The Parks.
Sat, Oct 7th
Sis, U Belong Here: A Gathering for Black Women
Links Hall (3111 N Western Ave)
Sis, U Belong Here (UBH) is a healing and soul vibes gathering for Black women that will go beyond the surface to engage in a purpose-filled, collaborative, and creative process of BECOMING, BELONGING, and BEING visible. Black Women are invited to come take up space.
Oct 21, Nov 18, Dec 9th
White Folks & Racial Justice Series (3-Part Series)
Chicago Freedom School (719 S State St, 4th Floor)
This workshop is a space for white people committed to fighting racism and systems of white supremacy. The purpose is to deepen our understanding of the history and impact of racism and develop ways to unlearn and interrupt racism in our daily lives, within our institutions, and within our communities. This workshop also explores the prison industrial complex as inextricably bound with systems of white supremacy. In addition to discussing what we are fighting against, we will discuss and explore ideas and actions that create relationships, institutions, and communities rooted in the values of dignity, justice, and healing.During the workshop, we will use engaging activities like story circles, video, and roleplays to learn about anti-racist freedom fighters & histories of resistance to racism. Light breakfast and lunch are included. Discounts and scholarships ARE available. Please email naomi@chicagofreedomschool.org.
READINGS
The Entire President's Committee on the Arts and Humanities Just Resigned
Read the letter on Electric Lit
Ten Ways To Fight Hate: A Community Response Guide
by Southern Poverty Law Center
How to Support Protests When You're 'Not Affected' by the Issue
by Teen Vogue
Black Lives Matter is Not a Hate Group
by Southern Poverty Law Center
The Charlottesville Syllabus
by UVa Graduate Coalition
Digital Self Defense in the Age of Trump
by Equality Labs
LISTENINGS
We Here: Thank You For Noticing
by Growing Concerns Poetry Collective
The LIT Review Podcast + Essential Reading: Charlottesville
by Page May and Monica Trinidad
Holy + Blk Girl Soldier
by Jamila Woods
_
Similar to our monthly Art Picks, this is a growing list. Feel free to send us your suggestions for readings, resources, and events to add at info@sixtyinchesfromcenter.org.
Photo by Bartosz Brzezinski.