Who Are Your Teachers?: Remembering Sabina Ott
I couldn't come up with a short list of my teachers without including the beloved artist, educator, space-maker and force-of-nature, Sabina Ott. And since she is no longer here for…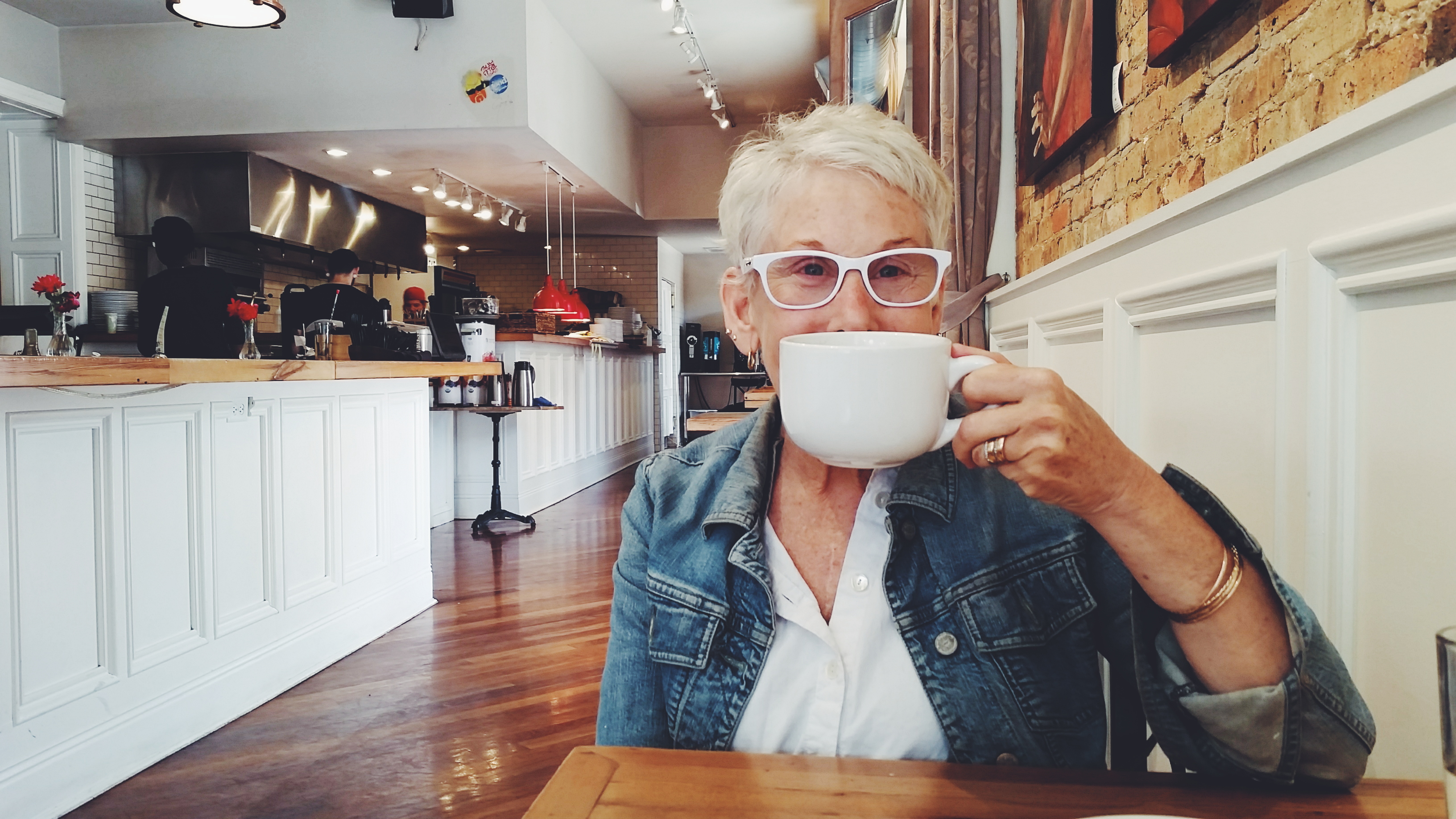 I couldn't come up with a short list of my teachers without including the beloved artist, educator, space-maker and force-of-nature, Sabina Ott. And since she is no longer here for me to pose this question to her, I'll share, at length, how important she has been in my life and the life of Sixty Inches From Center.
In addition to this being a space for my teachers, this piece on Sabina also serves another purpose. Although we are known as an arts publication, at the heart of Sixty's mission is a deep passion for legacy-nurturing and legacy-keeping for Chicago artists—especially those most vulnerable to the erasure that happens so often within art historical narratives. It is also in that spirit that I write this.
Sixty started in 2010 with incredible support from a group of artists, historians, and mentors out of Columbia College  whose commitment and investment in me and my co-founding partner at the time, Nicolette Caldwell, was bottomless and generous in a way that often left us speechless. Sabina Ott is one of that crew—in fact, of the several dozens of articles I've written for Sixty, she was one of the very first interviews I ever did and that we ever posted—10 Minutes with Sabina Ott, published on October 24, 2010. Since then, Sabina has had a deep presence on Sixty, including this incredible 2015 conversation between her and Mel Potter, Inferno, Purgatory, or Paradise: An Interview with Sabina Ott, where she talks in-depth about her upbringing, her life and work before she landed in Chicago, and the remarkable  influence that her mother had on her views of the world.
When Mel asked her what inspired her to become an artist, she says, "I never wanted to be subject to gatekeeping, which I associated with sexism, racism, and classism, so while in graduate school I started a non-profit exhibition space with a group of artists. We chose whom to show, and were part of a huge punk scene in San Francisco. John Baldessari, one of the most supportive artists I have ever met, came to evaluate us for the NEA and ended up suggesting that we receive a grant. That was unheard of. A smelly rotting warehouse filled with art supplies, furniture, studios, and art exhibits did not get NEA grants."
That's so Sabina–taking sledgehammers to the status quo, breaking rules, and building the world that she wanted to see.
For those of you who know Sabina, you are well aware of how incredible of an artist she is, how generous of an artist she is, and the ways in which she has radiated throughout Chicago's art ecosystem with an unmatched fire and electricity that makes it impossible to not want to make a home in her neon shadow.
For those of you who haven't been fortunate enough to cross paths with her, it is essential that you know her name, know her work, and know the impact that she's had on our city and coast-to-coast. If you've started or have considered starting an apartment gallery or kunsthalle in Chicago, you need to know about Terrain Exhibitions and how she provided a place for experimentation and play for hundreds of rising artists and curators in Chicago right in her front yard, on her block, and eventually across the country, taking the concept of Terrain to new heights with the help of a mighty team of people who love her.
If you're a multi-media artist or a lover of collaborative art-making, you need to know about her (literally) monumental exhibitions "here and there pink melon joy" at the Chicago Cultural Center and "who cares for the sky?" at Hyde Park Art Center—both of which, for me, served as incredible metaphors for the space she fills, the giant heart she has, and how the people who know her feel about her.
If you're a teaching artist, you must know about her commitment to education within and outside of the classroom, her work with the College Arts Association (CAA) and how often her students became her family. And how her office at Columbia was always known as a space to seek knowledge, advice, and a belly laugh or smile when you needed one.
And these things are only a few of the countless points on her life map. She's been named Chicagoan of the Year in Art, was represented by Aspect/Ratio gallery, and has won a Guggenheim Fellowship, among a long list of other accomplishments. But the family and community she was able to build around her and her commitment to the joy and thriving within that community is, to me, her greatest artwork. And I was so damn lucky to have been and to continue to be part of it.
While all of us who know and love her celebrate the endless great moments, and collectively uplift her name, I want to make sure that those of you who are hearing her name, perhaps for the first or second time, know about the incredible gift she has given to the city and how even though you may not have known her, she is and always will be rooting for you and cheering you on as you chart your own path, dare to be daring, and embrace whatever community you've materialized for yourself or envision for yourself with unapologetic generosity and relentless care. Sixty wouldn't be what it is without Sabina. I and so many other artists you probably know, have worked with, or admire owe so much to her radical kindness, lustrous work, and inimitable friendship.
To her partner John and to all of my friends who are part of Sabina's sphere, know that my heart is with you all as we continue to celebrate her life, and that we all at Sixty will continue to carry Sabina's fearless and caring spirit into everything that we do. It's impossible not to.
_
This article is part of a larger article called Who Are Your Teachers?: After Richard Hunt at the Koehnline Museum of Art, which features several Chicago artists and individuals who have been influential in the life and work of Sixty co-founder Tempestt Hazel.
This article is presented in collaboration with Art Design Chicago, an initiative of the Terra Foundation for American Art exploring Chicago's art and design legacy through more than 30 exhibitions, as well as hundreds of talks, tours and special events in 2018.  www.ArtDesignChicago.org.
Featured Image: Sabina Ott and me sharing brunch at nana in Bridgeport, June 2016. In the photo she is sitting holding up a large white mug to her mouth, covering half of her face, while looking into the camera. Behind her you can see the bar and kitchen of the restaurant. Photo by me, Tempestt Hazel.

---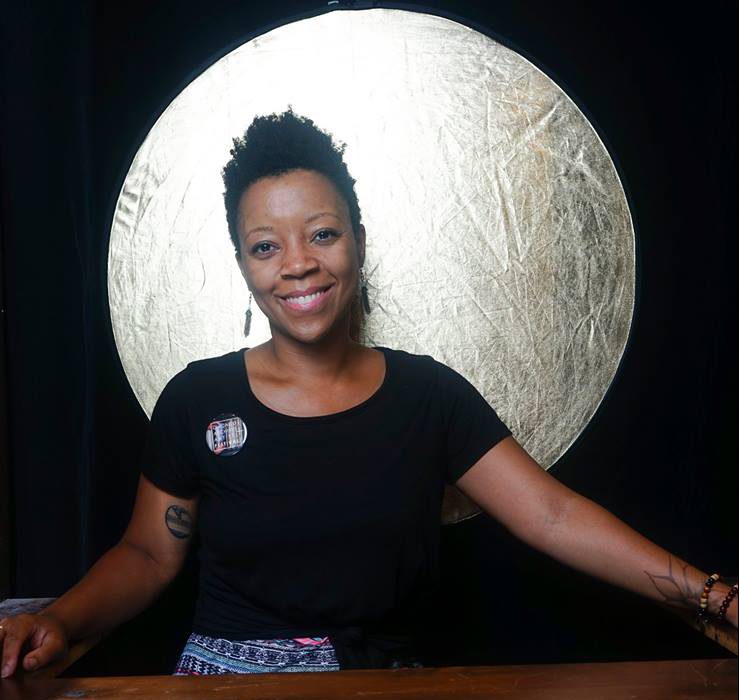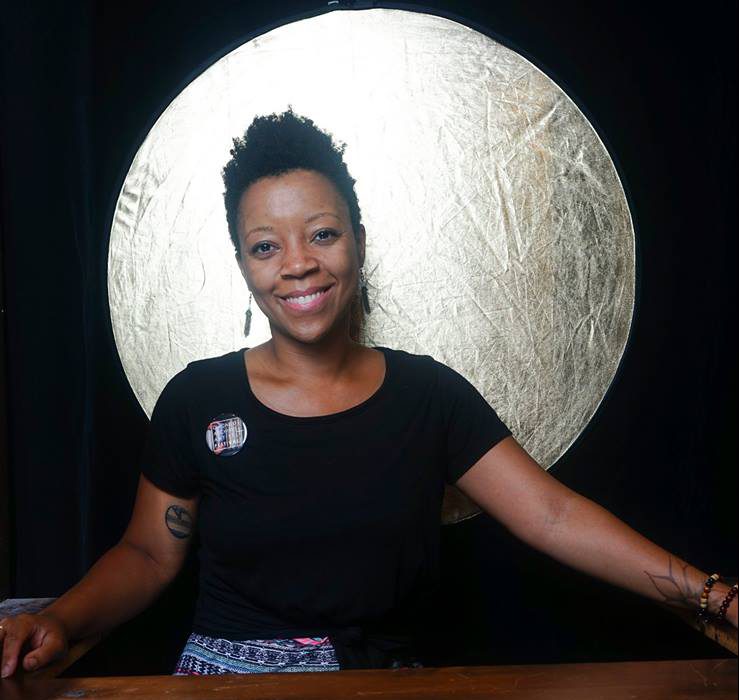 Tempestt Hazel is a curator, writer, and co-founder of Sixty Inches From Center. Her writing has been published by Hyde Park Art Center the Broad Museum (Lansing), in Support Networks: Chicago Social Practice History Series, Contact Sheet: Light Work Annual, Unfurling: Explorations In Art, Activism and Archiving, on Artslant, as well as various monographs of artists, including Cecil McDonald, Jr.'s In the Company of Black published by Candor Arts. You can also read her writing in the upcoming Art AIDS America catalogue for Chicago and the online journal Exhibitions on the Cusp by Tremaine Foundation. Find more of her work at tempestthazel.com. Photo by Darryl DeAngelo Terrell.