Who Are Your Teachers?: Madeline Murphy Rabb
Where to begin? I first learned about the art of collecting Black art and supporting artists in that way from Madeline Murphy Rabb. I first learned the value and knowledge…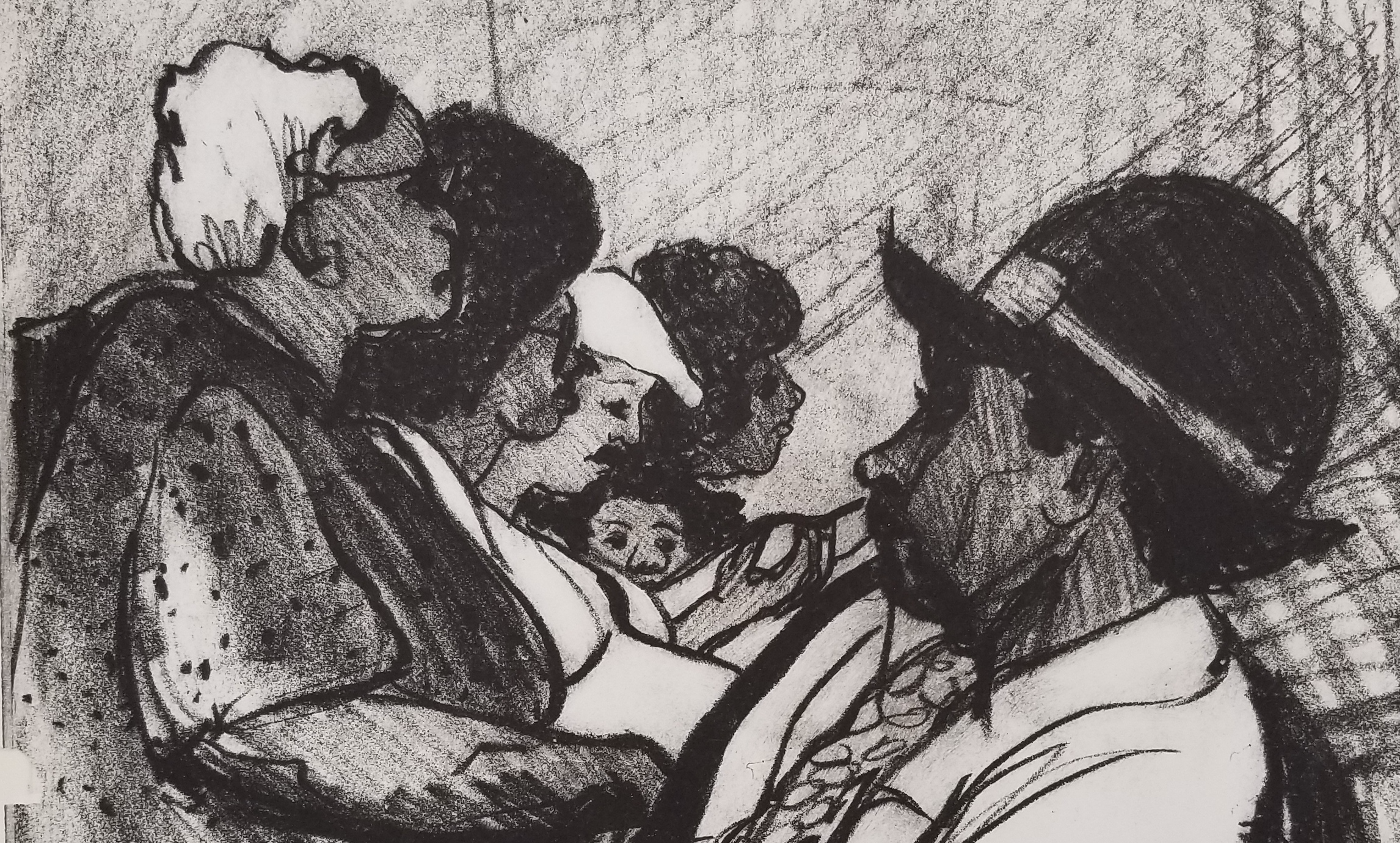 Where to begin? I first learned about the art of collecting Black art and supporting artists in that way from Madeline Murphy Rabb. I first learned the value and knowledge that a personal arts library–with an emphasis on Black and African diasporic art history–could hold. I met Madeline during an internship I held at her art consultant company, Madeline Rabb, Inc. She gave me the incredible task of organizing her book collection of over 1,000 books over the summer before my last year at Columbia College Chicago. 
I have her to thank for my love of art books, for my deep love and appreciation of Martin Puryear, and for her being an example of how to occupy multiple roles within the cultural community at once–she has been everything from the Director of the Office of Fine Arts under Mayor Harold Washington, to a fantastic printmaker and jewelry maker, to an advocate for the collecting of fine art through her consulting work. She's an example of how to do work on multiple fronts while always maintaining your own creative practice. You can see her in action during her early days working for the city by clicking the image below, which is from the 1990 hearing where cultural workers argued for the reinstating of the National Endowment for the Arts. 
Here's what she said about her teachers. Her response has been edited for clarity and length.
Madeline Murphy Rabb
Albert "Abby" Sangiamo was a drawing teacher at MICA. He believed drawing as the foundation of a fine art education.  Abby taught me to love and respect drawing as an end in itself and how to use a variety of drawing tools and to manipulate line.
Maria Kazasis  was a painting teacher at Hyde Park Art Center (HPAC) who helped me transition from being a graduate of art school into becoming a painter. She pushed me to get an MS at Illinois institue of Technology Institute of Design.
Madeline Murphy was my mother. She was by far my biggest influence and  booster to become artist. She encouraged and acknowledged my talent at young age. And throughout my life she admonished me, "Do not squander your talents!"

The first person that my uncle insisted I meet when I moved to Chicago from Baltimore was Margaret Burroughs. Until she got to know me she was intimidating and distrustful of "Bourgoise" Black people.  I won her over and she welcomed and always encouraged me to keep making my art. We became dear friends. Because of her I exhibited at the South Side Community Art Center (SSCAC) and also became a board memebr of SSCAC and the DuSable Museum. As a board memebr of the Park District, she enthusiastically approved my hiring as the art advidor for the renovation the the Cecil Partee Golf Club [in Jackson Park]. Much like my mother, Margaret was fearless, tenacious, relentless and not afraid to be unpopular or to go against the status quo.

Lessons Learned:
My mother  gave me determination and self confidence to alway pushing myself to learn new skills, even when at first I doubted myself. And she also told me to finish what I set out to do.
[These teachers also taught me] to encourage collectors to appreciate and acquire drawings, to stay the course in graduate school even when I had two little children, and to be an artist advocate. They taught me to be a mentor and always give encouragement. And they taught me to always create art. For me it has manifested itself in a variety of mediums including painting, printmaking, drawing, jewelry designing, curating my home, and writing.
_
This article is part of a larger article called Who Are Your Teachers?: After Richard Hunt at the Koehnline Museum of Art, which features several Chicago artists and workers who have been influential in the life and work of Sixty co-founder Tempestt Hazel.
This article is presented in collaboration with Art Design Chicago, an initiative of the Terra Foundation for American Art exploring Chicago's art and design legacy through more than 30 exhibitions, as well as hundreds of talks, tours and special events in 2018.  www.ArtDesignChicago.org.
Featured Image: A detail of the work "Waiting Room" by Madeline Murphy Rabb, which was one of several prints in her thesis portfolio that I discovered at the Illinois Institute of Technology last year. The image is a black and white print that shows a room of people waiting. A man in a black bowler hat is largest in the foreground and facing the opposite direction and across from him are several people–all in profile view. One older woman, a man with a white hat, another person with an Afro, and a child peeking through the people.

---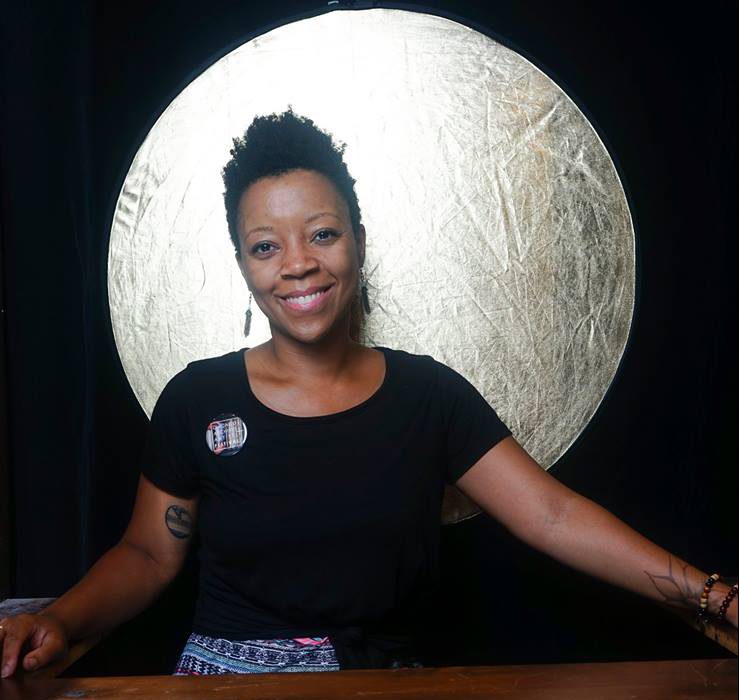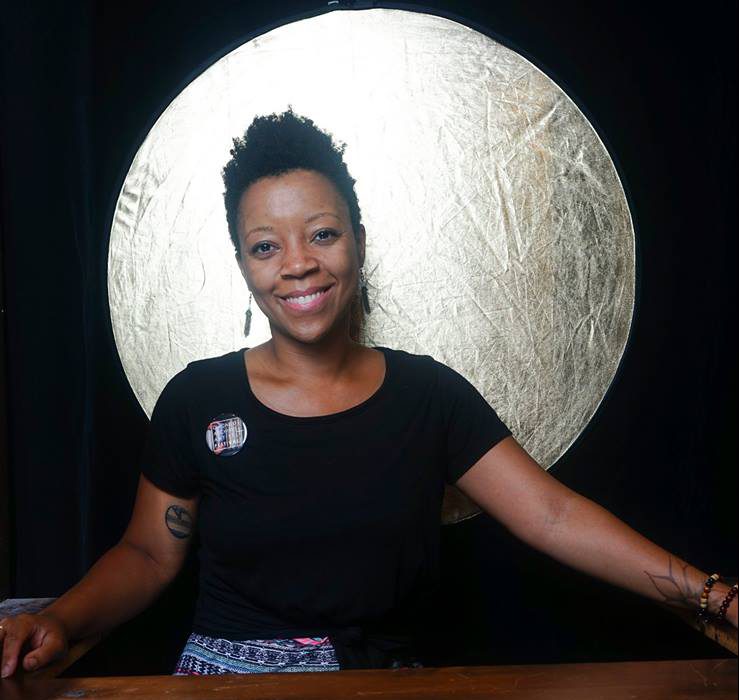 Tempestt Hazel is a curator, writer, and co-founder of Sixty Inches From Center. Her writing has been published by Hyde Park Art Center the Broad Museum (Lansing), in Support Networks: Chicago Social Practice History Series, Contact Sheet: Light Work Annual, Unfurling: Explorations In Art, Activism and Archiving, on Artslant, as well as various monographs of artists, including Cecil McDonald, Jr.'s In the Company of Black published by Candor Arts. You can also read her writing in the upcoming Art AIDS America catalogue for Chicago and the online journal Exhibitions on the Cusp by Tremaine Foundation. Find more of her work at tempestthazel.com. Photo by Darryl DeAngelo Terrell.