What Came First, the Neighborhood or the Artist?
A look into the history of public art in Pilsen from the perspective of the artists who live and make work there.

The Ladydrawers Comics Collective is an unofficially affiliated group that researches, performs, and publishes comics and texts about how economics, race, sexuality, and gender impact the comics industry, other media, and our culture at large. In this comic essay, they were inspired by the National Museum of Mexican Art's exhibition Arte Diseño Xicágo: Mexican Inspiration from the World's Columbian Exposition to the Civil Rights Era, presented as part of Art Design Chicago and on view through August 19, to look into the history of public art within Chicago's Pilsen neighborhood, the role that design and the Mexican mural movement have within the community, and the generations of artists who live and make work there.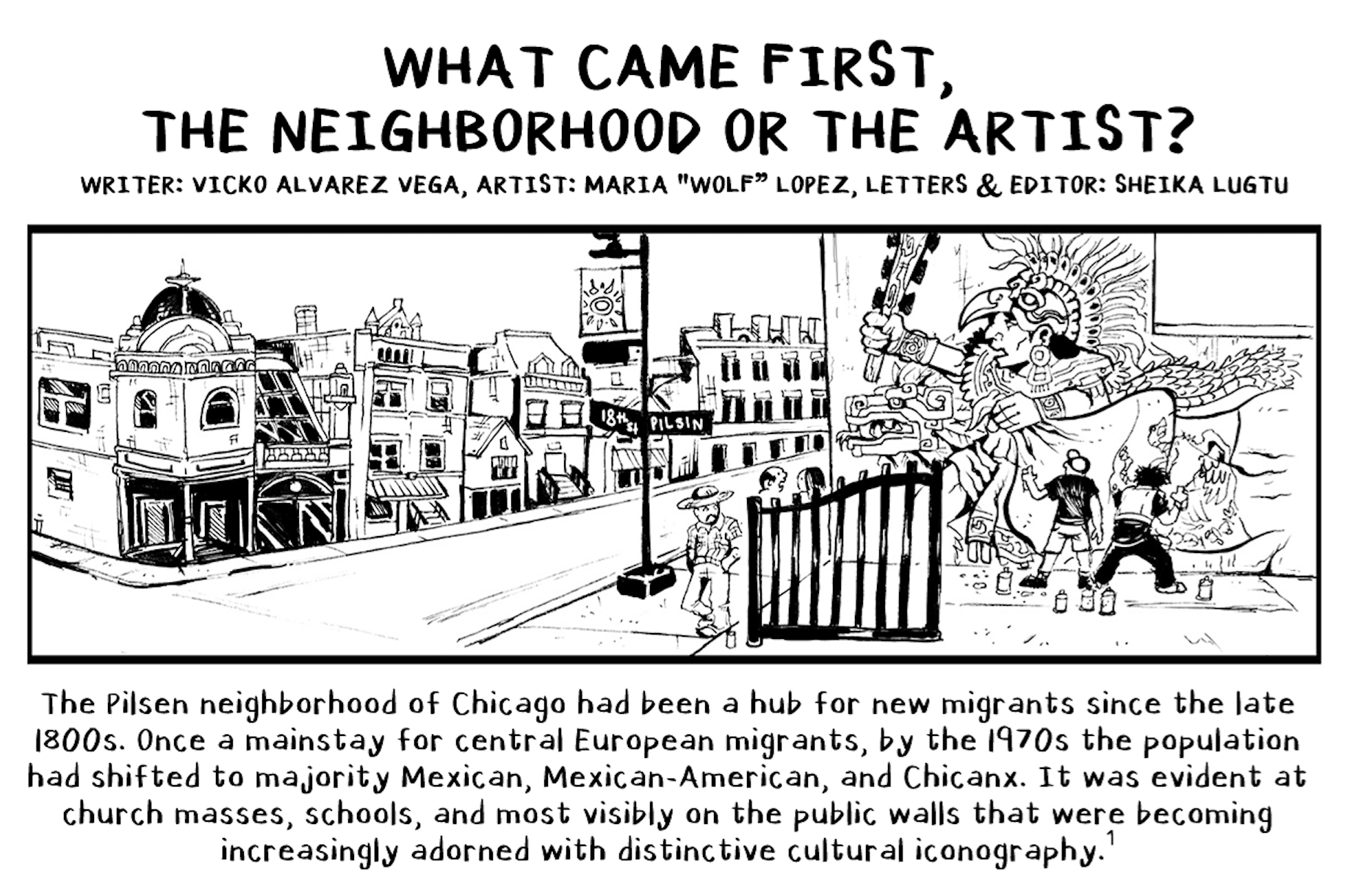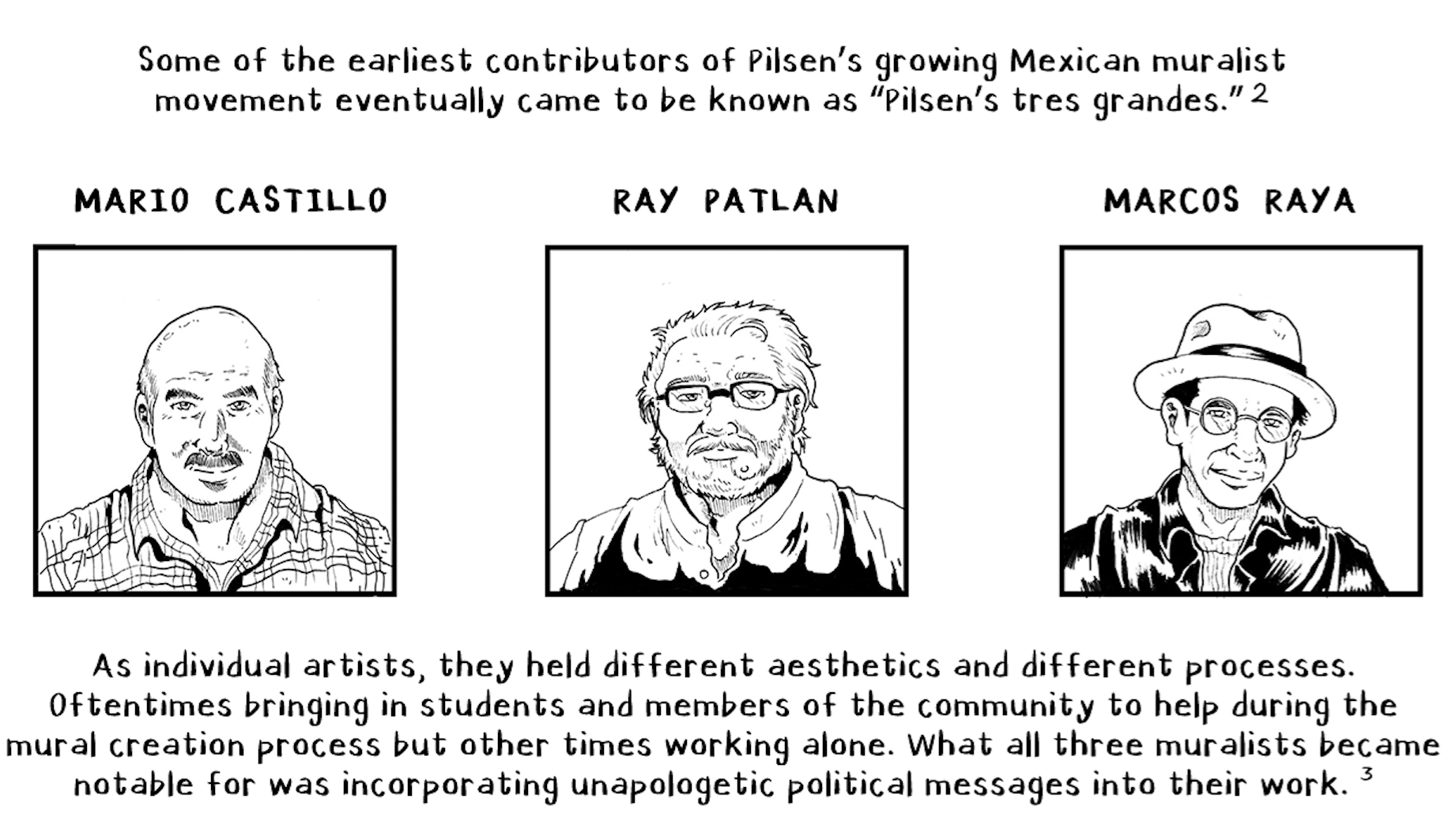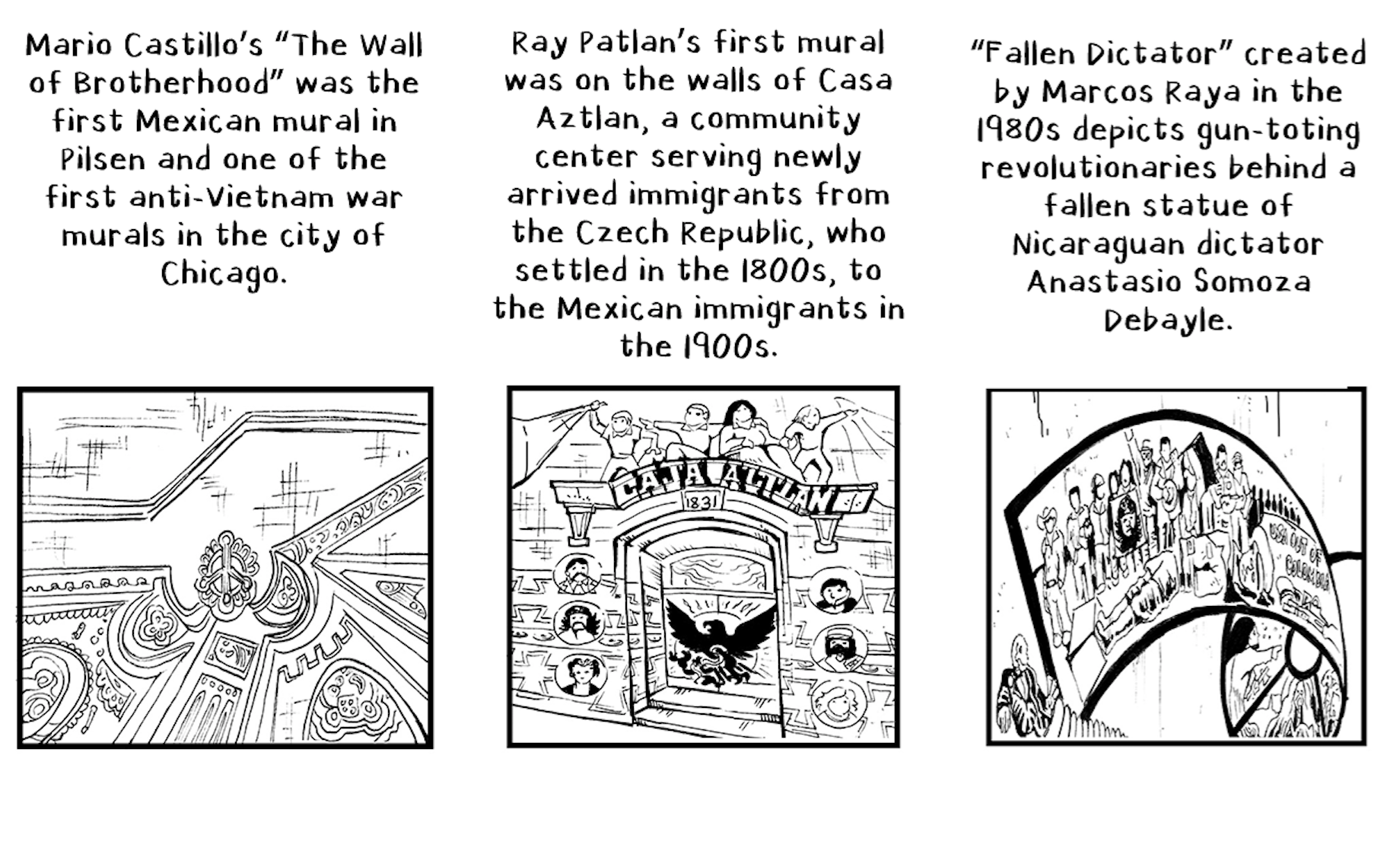 __
This comic is presented in collaboration with Art Design Chicago, an initiative of the Terra Foundation for American Art exploring Chicago's art and design legacy through more than 30 exhibitions, as well as hundreds of talks, tours and special events in 2018.  www.ArtDesignChicago.org.
---


Vicko Alvarez is a Chicago based Tejana and creator and illustrator of the ScholaR Comics web series. The comic is based on her childhood as well as the lives of the students she's had the privilege of teaching in Chicago's southside. The stories touch on the realities of growing up poor in an immigrant home while also maintaining pride in your community.
Maria Wolf Lopez is a Native freelance comic book artist and illustrator. See more of her work on her Instagram.
Sheika Lugtu is an artist, researcher, organizer, educator. Her work is political and feminist; centering race, sexuality, and gender within the context of the comics industry and culture at large. Most recently Sheika founded Cow House Press, a Chicago-based group publishing emerging artists of color and queer identities. See more at SheikaLugtu.com