Presented by Elastic Arts in collaboration with Sixty Inches From Center, the We Series presents live art that blurs the line between performance and reality, with a soft spot for the participatory, ceremonial, ritualistic, immersive, and tutorial. The performances in this series will debut every Tuesday evening in January 2021. In tandem, Sixty will be publishing written companion pieces on the same day, authored by poets, playwrights, designers, musicians, bakers, and more. The We Series is co-curated by Deidre Huckabay and Lia Irene Kohl.
This text-based collaboration is created by Dain Saint and Angel Bat Dawid on the theme of Health.
*This iteration was scheduled to be published on January 12, the date of the adjacent performances, which can be streamed here.
HEALTH
AN ENCRYPTED ANTIPHONAL DISCOURSE
BY
DAIN SAINT & ANGEL BAT DAWID
(transmuted through Signal: a cross-platform centralized encrypted messaging service)

---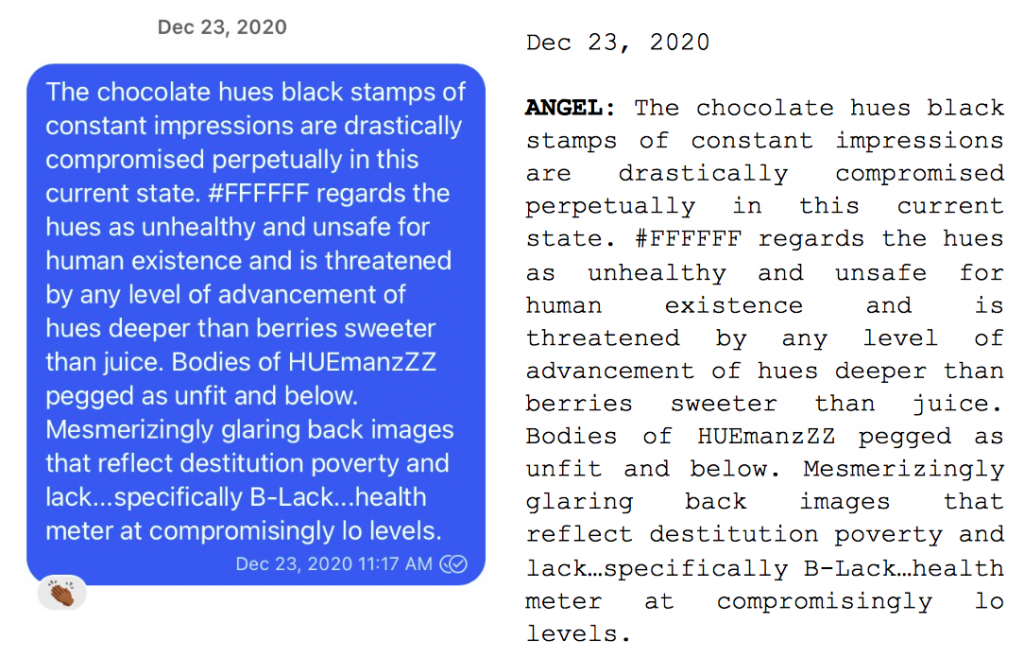 ---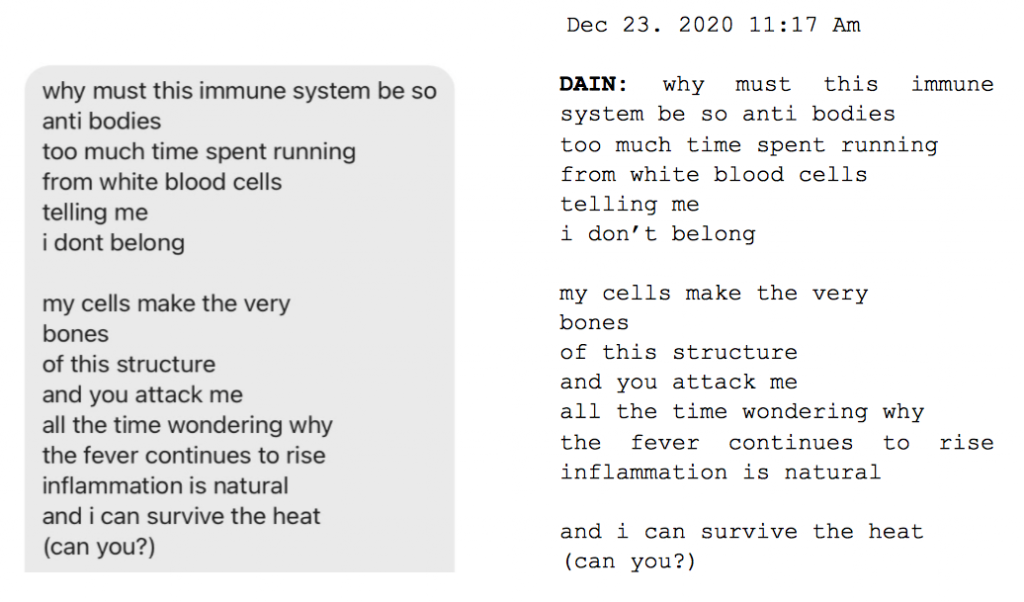 ---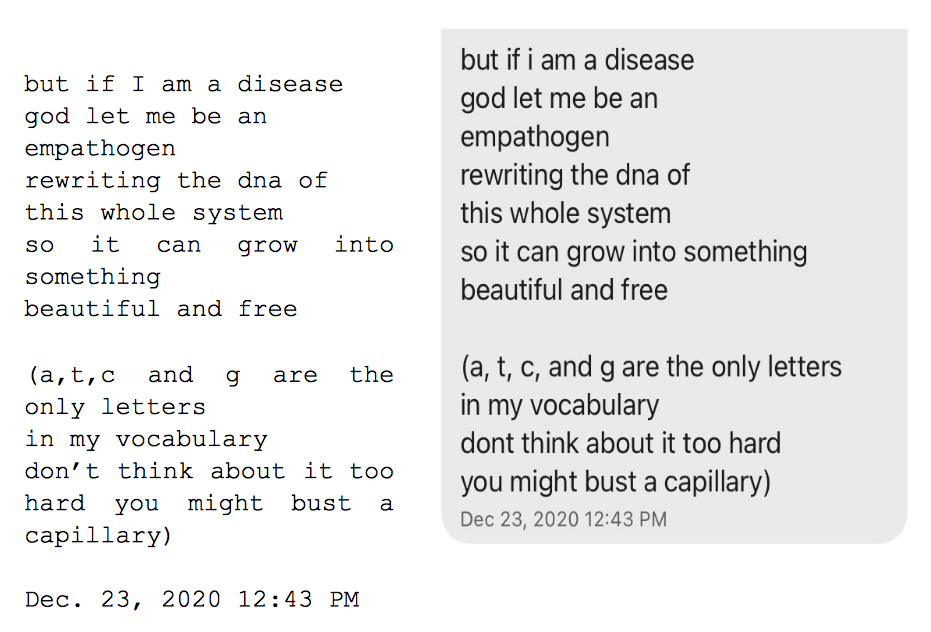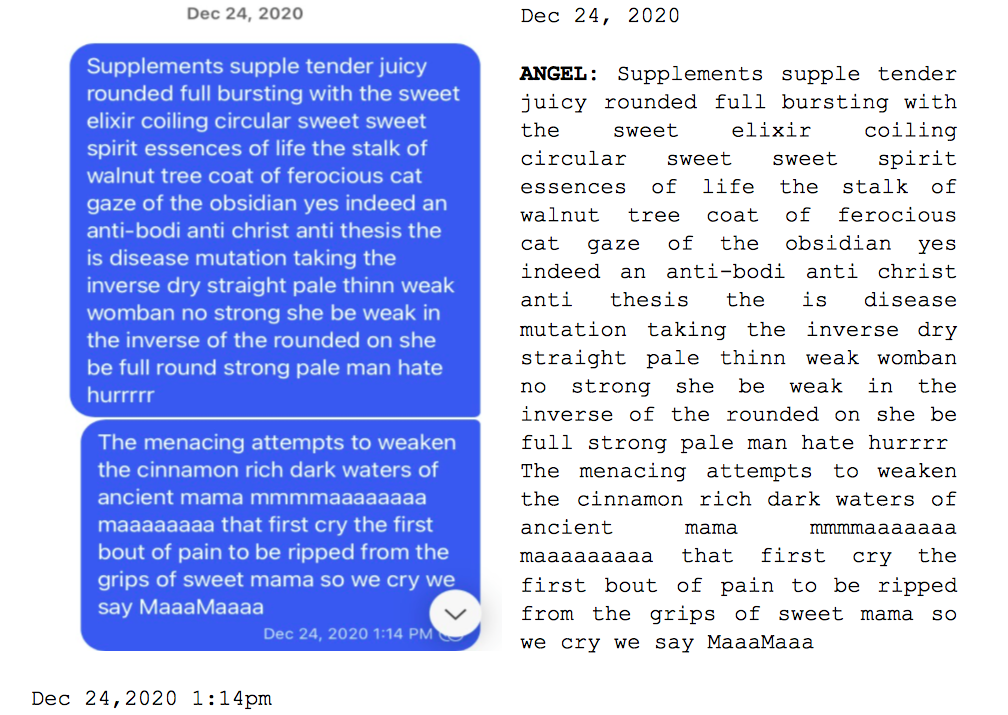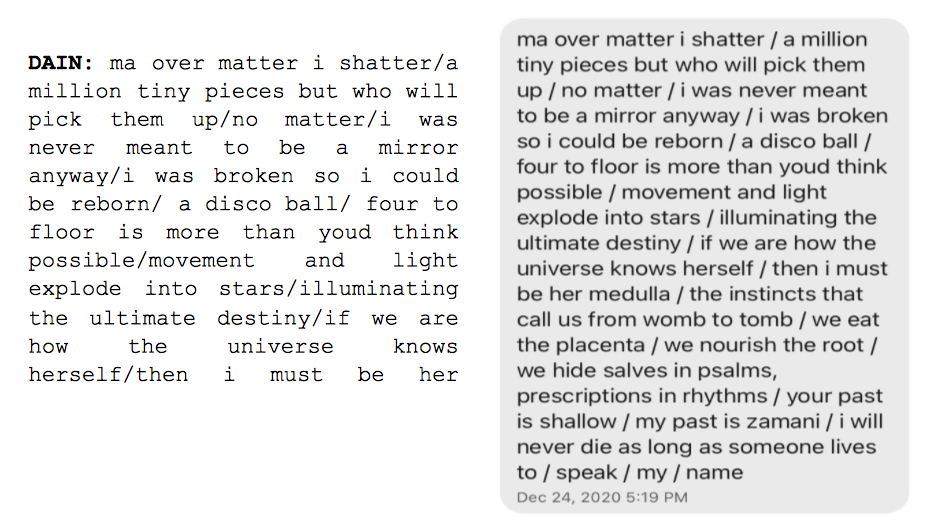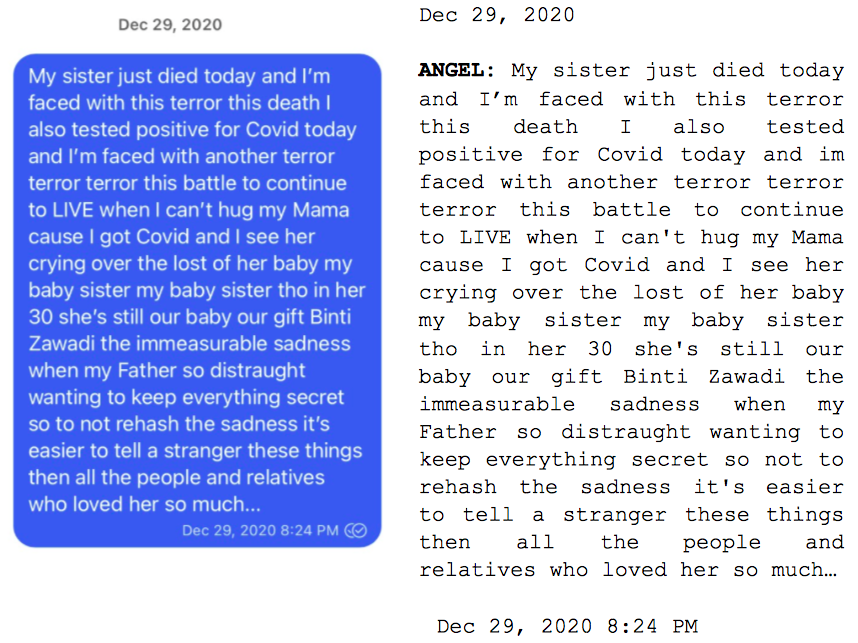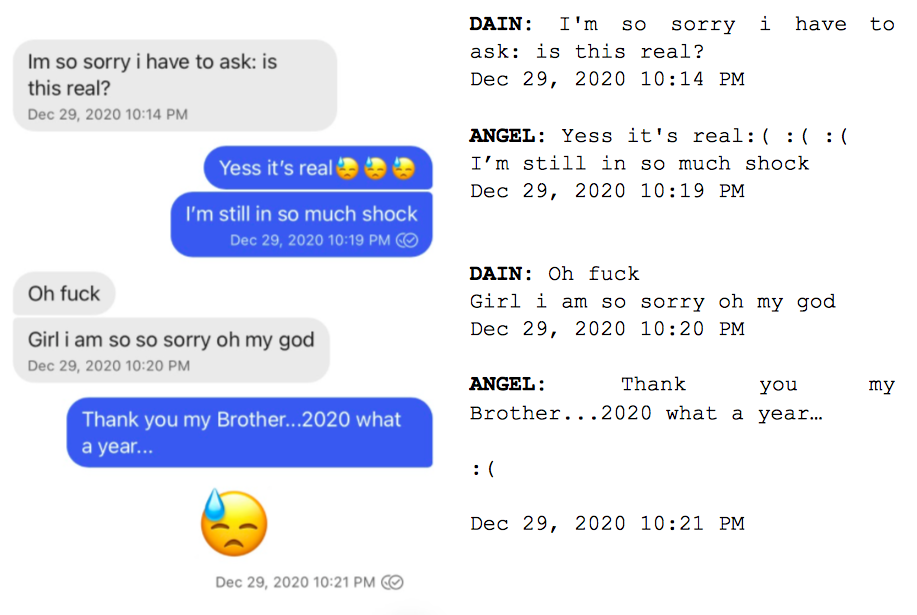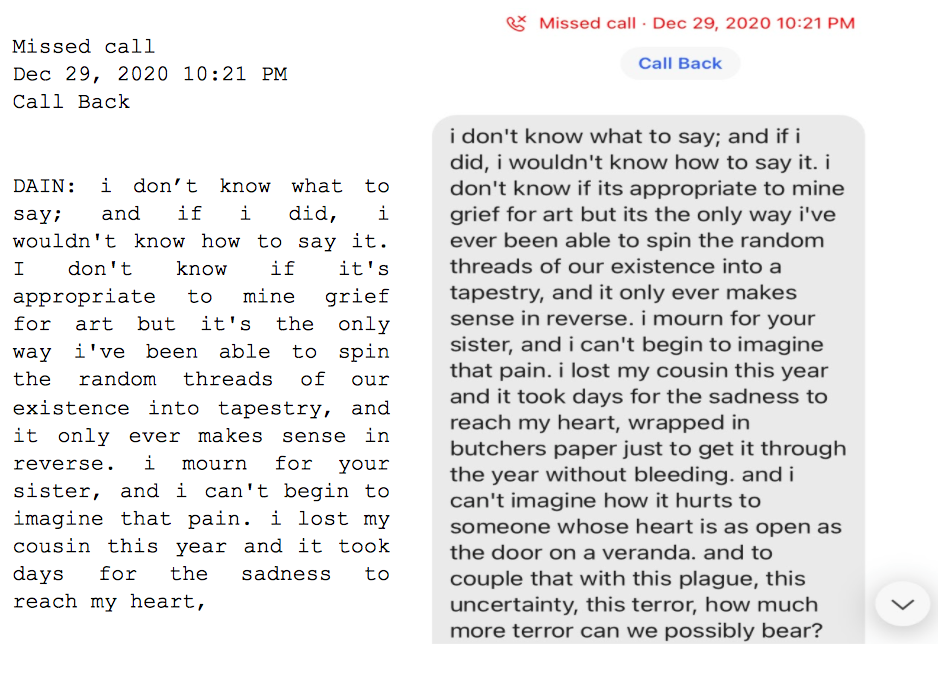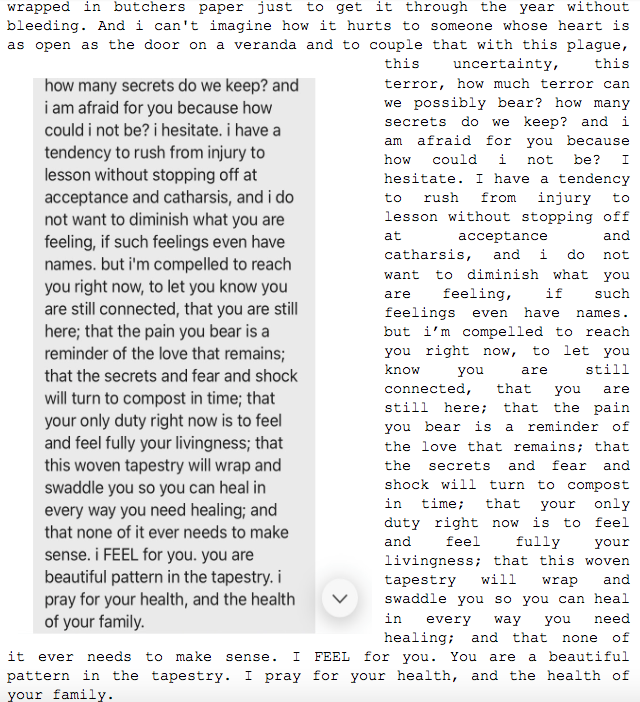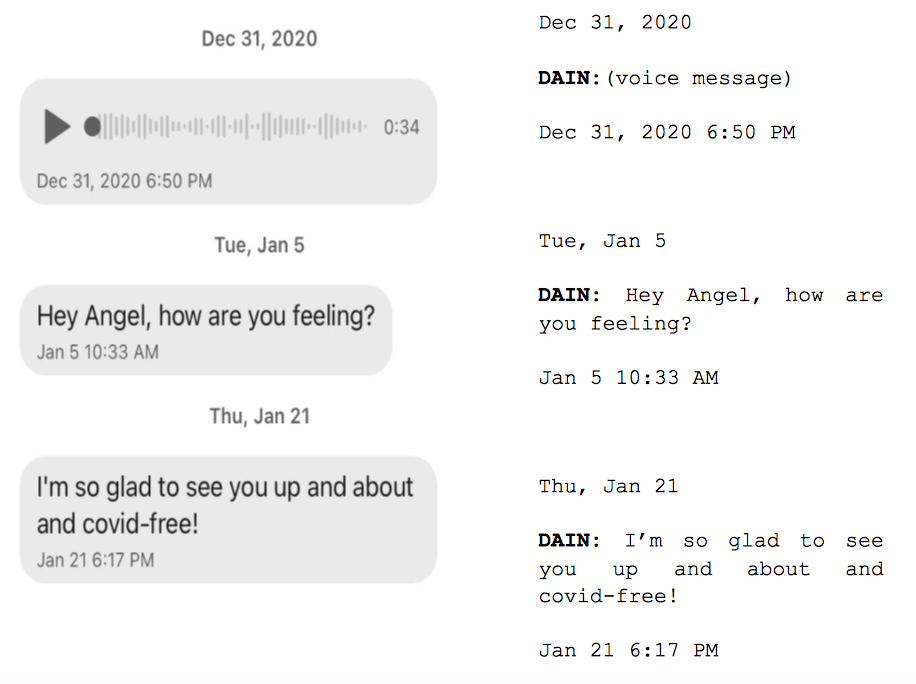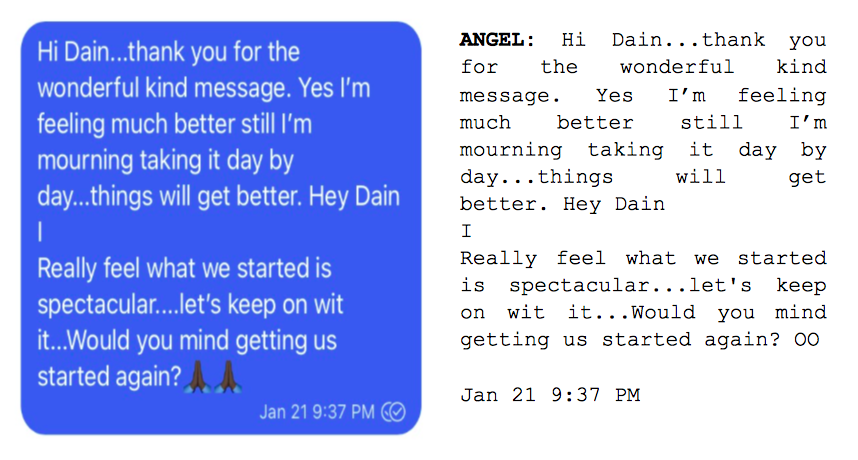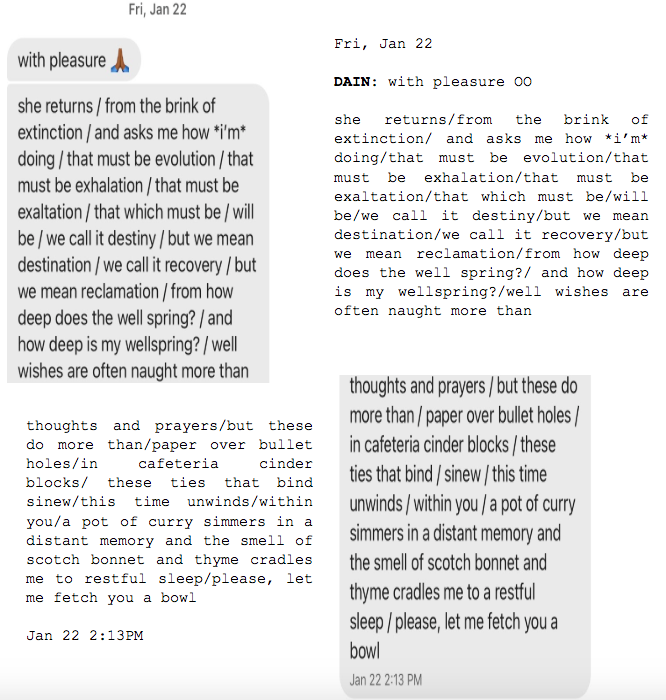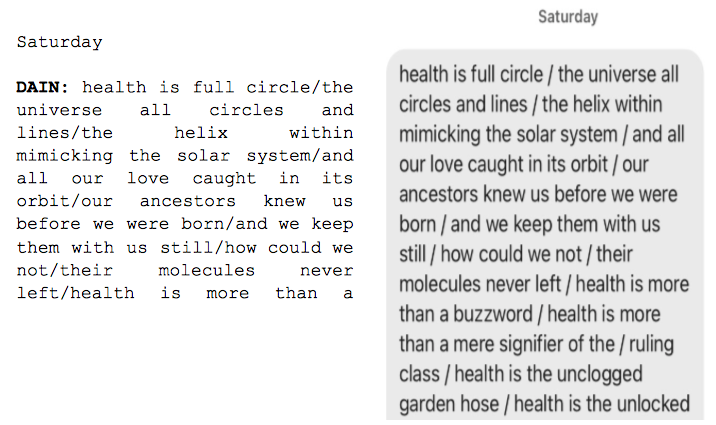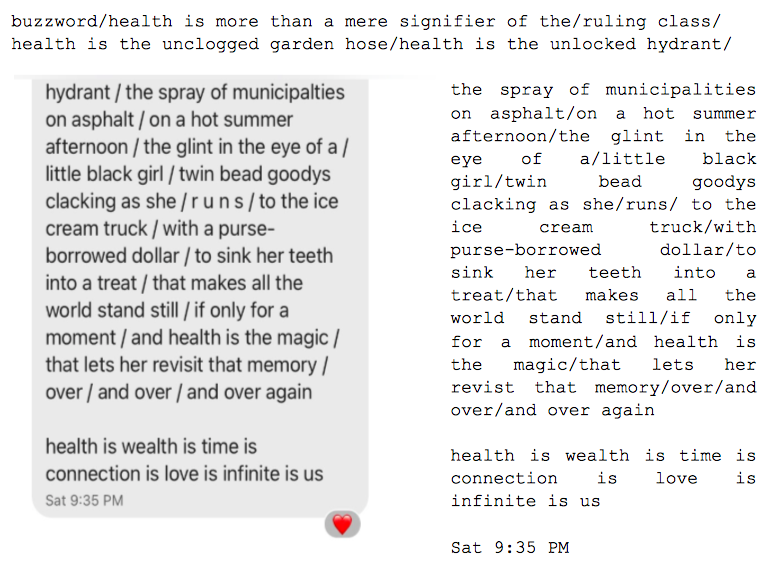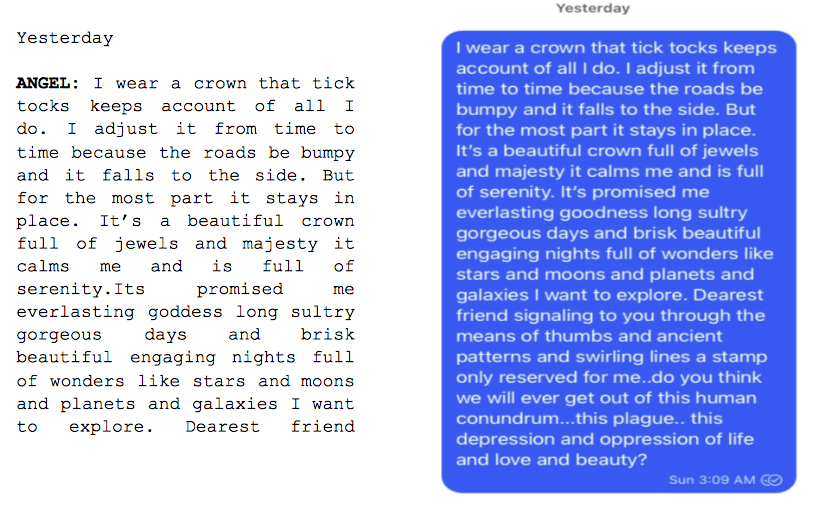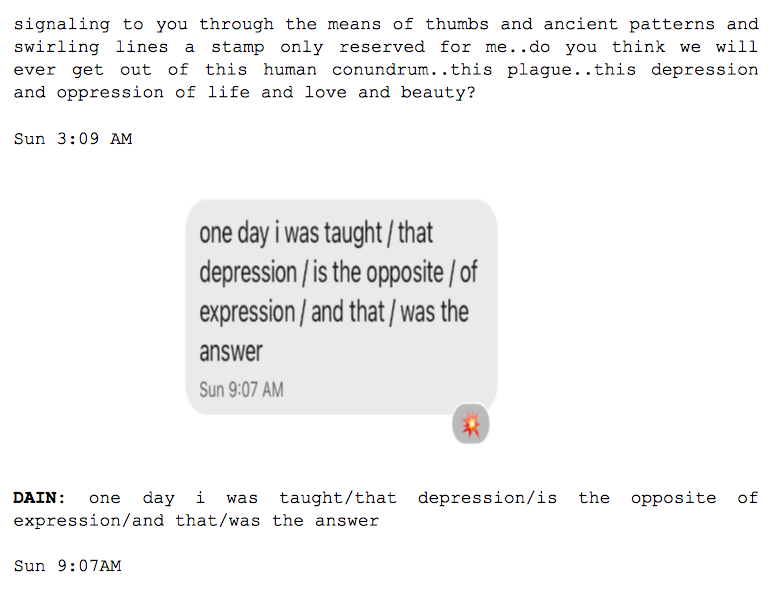 – – –
Featured Image: A graphic that gives information about the Health iteration of the We Series. Created by Lindsay Zae Summers.

---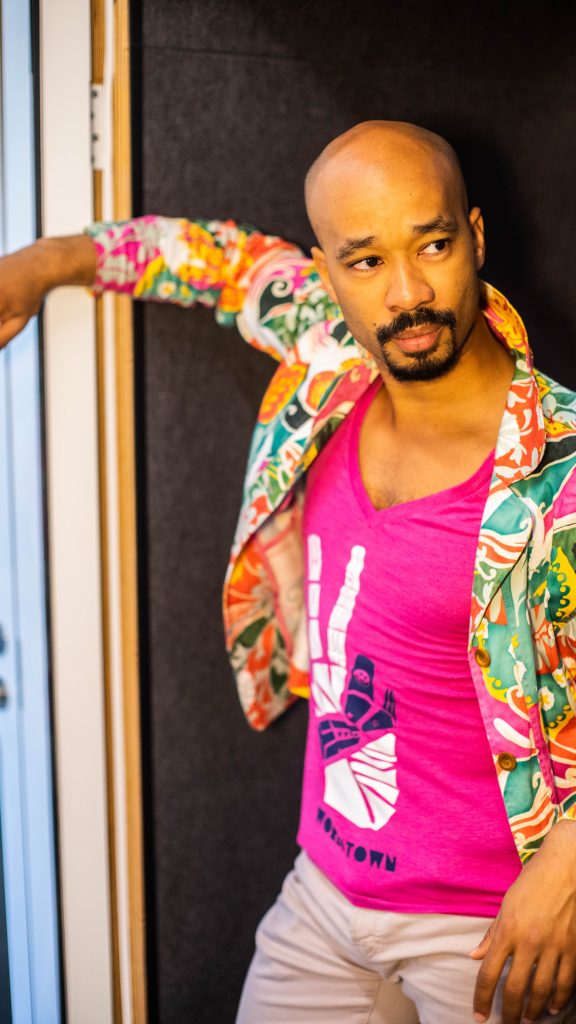 dain saint is a multi-disciplinary media artist based in philadelphia whose work imagines an abundant world without hierarchies. he has produced video games through his company cipher prime studios, as well as music, poetry, spoken word, graphic design, and live performance art, all available through his digital garden at dainsaint.com. he believes deeply in the interconnected nature of our existence and works to further that through art and activism. he currently works as a journalist, and would really, really like this bio to be over already oh my god.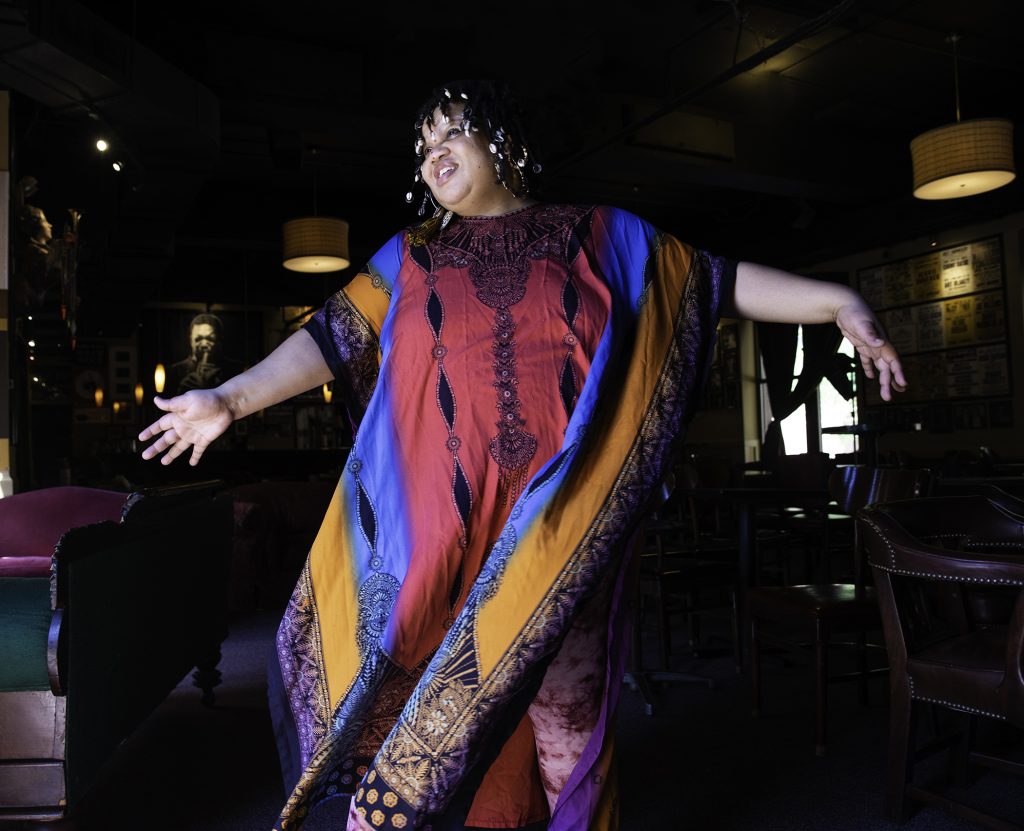 Angel Bat Dawid is a Black American Composer, Improviser, Clarinetist, Pianist, Vocalist & DJ. In 2018 Angel composed Song of Solomon: A Cosmic Space Opera that was performed by prominent free jazz musicians in Chicago. Her critically acclaimed Album " The Oracle", released by Chicago label International Anthem was created entirely alone- performing, overdubbing & mixing all instruments & voices by herself- recorded using only her cell phone in various locations, from London UK to Cape Town RSA. In the fall of 2019, she composed and premiered "Requiem for Jazz" a 12-part Requiem Mass celebrating the life and death and Jazz at the Hyde Park Jazz Festival in Chicago. Angel tours internationally with her septet "Tha Brothahood" and released their album LIVE making NPR's best of 2020 list. She also leads the all-woman trio Sistazz of the Nitty Gritty, and has released the album "Message from the DAOUI" with electronic artist Oui Ennui as the duo DAOUI. Angel curates a series called Mothership9 at Elastic Arts in Chicago, is a member of the Black Monument Ensemble and hosts a monthly music show on NTS Radio. "Music is a language, you see, a universal language." -Sun Ra