Three Poems by Josef Selma Olivier
TURN MYSELF INTO COMMODITY just into something a little more interesting like anotherbody poem cannot feel lipson my nipples only my own fingertipspressed down, a kind of pressure I want to…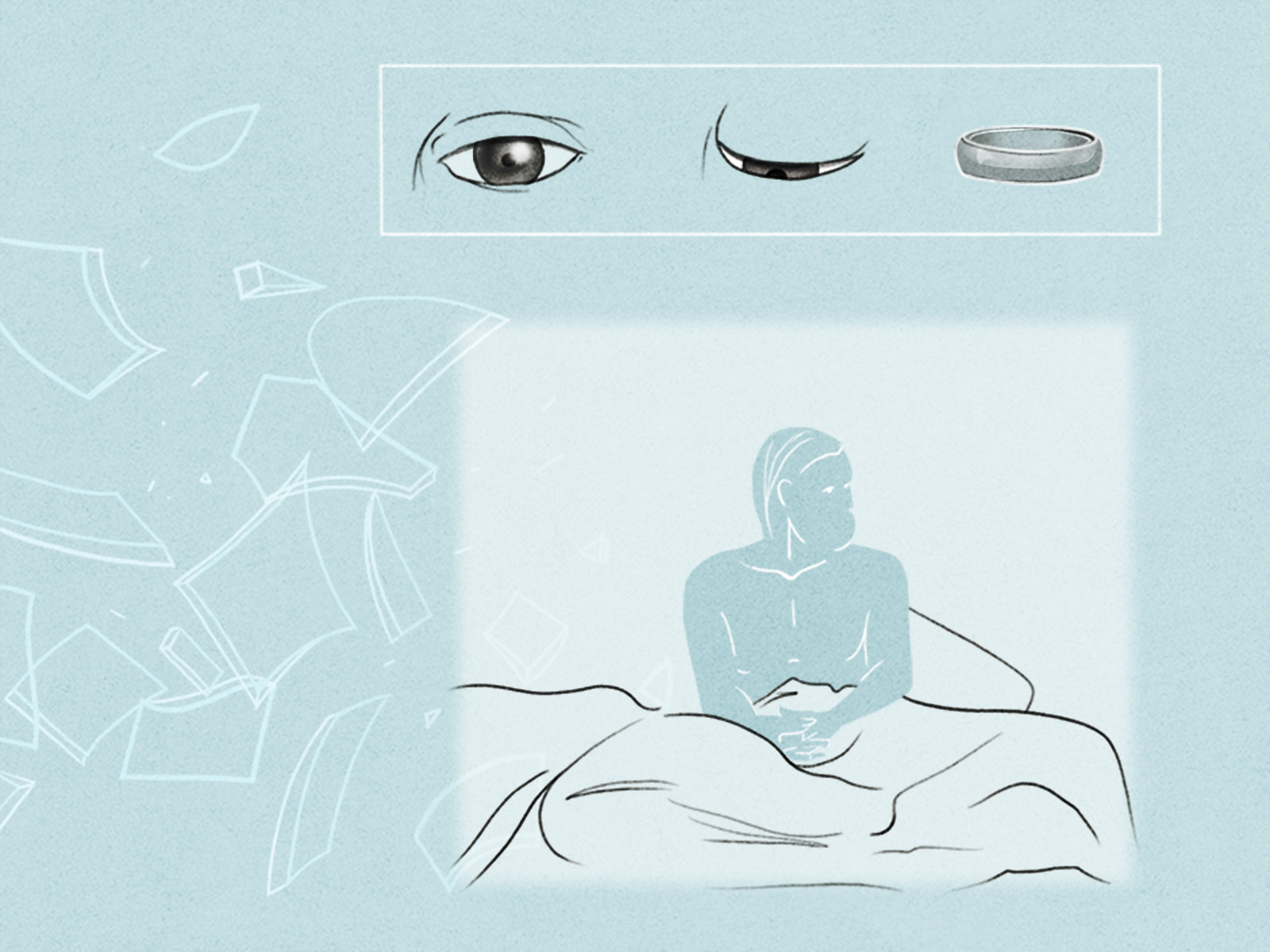 TURN MYSELF INTO COMMODITY
just into something a little more interesting like another
body poem cannot feel lips
on my nipples only my own fingertips
pressed down, a kind of pressure
I want to get better at smiling and making eye contact
do more than ask how can i help you
get what you want from
me
---

I WATCH THESE DESPERATE MEN
Cum into their mirrors
I love it, really love it, love seeing how
Controlled they are
By their own pathetic desire. Something about watching a sad cock really grow.
I at least imagine they are lonely that
They had wedding rings they took off before filming
To show off and try to connect with the fantasy of some woman
They will never know because they forgot how to be human
and before I finish I tell them, though they cannot hear,
I want you to cum all over me, I want to really feel it, that warmth
These men, after they are finished, I imagine, return to themselves
silently
Without ever knowing how to be whole.
---

WHEN YOU HATE SOMEONE'S CONFESSIONS
DOES THAT MEAN YOU COULD NEVER LIKE THEIR POETRY?
I'm too intense – I feel that is true. For me. Just
For me. A kind of desperation I will try to
write because it is encapsulating of what has always
tried to be gentle. I will be in the other room
soft reach and run
of my fingers lightly along the spines of books lined semi-alphabetically
In the dim-lit archive of the treasures
I will never read but like to know they belong to you.

I imagine punching their stupid face
Hard enough so that their glasses break. Or throw them off of a balcony, or down a flight of stairs AKA
REVENGE FANTASY, AKA I could
Never Be A Hero. Triumph is so
Stupid. We are dumb. Reflecting the parts of ourselves
We pretend only exist in shadow
like we could have ever been separate,
But know they have only always belonged to us.

Truth is, the more I move into becoming a man
The less afraid I am to be close to my father. Now, more than ever, I think he knows
I could kill him. Why does it always come to this?
It feels too simple/cliche to say it's men
Who are always starting wars
But I know it is because you are afraid
And I am tired of running.
Featured image: Illustration by Kiki Dupont. On the right side of the composition, a person sits under a sheets. Above is an open eye, a closed eye, and a wedding band. On the left, glass shards are scattered. The background is a light blue.

---
Josef Selma Olivier is a white, queer transsexual man living in chicago, illinois (occupied ojibwe, potawatomi and odawa land) jo is a poet + performer who is interested in connecting movement with memory to tell stories for an audience. their work explores trauma, transitioning, causing harm + being harmed, profound love + loss, as it lives in pattern and in memory in the body.