The Art of DJing: Miss Twink USA
A conversation with Miss Twink USA, a Chicago native, DJ, meme queen, and co-organizer of the queer party series Rumors.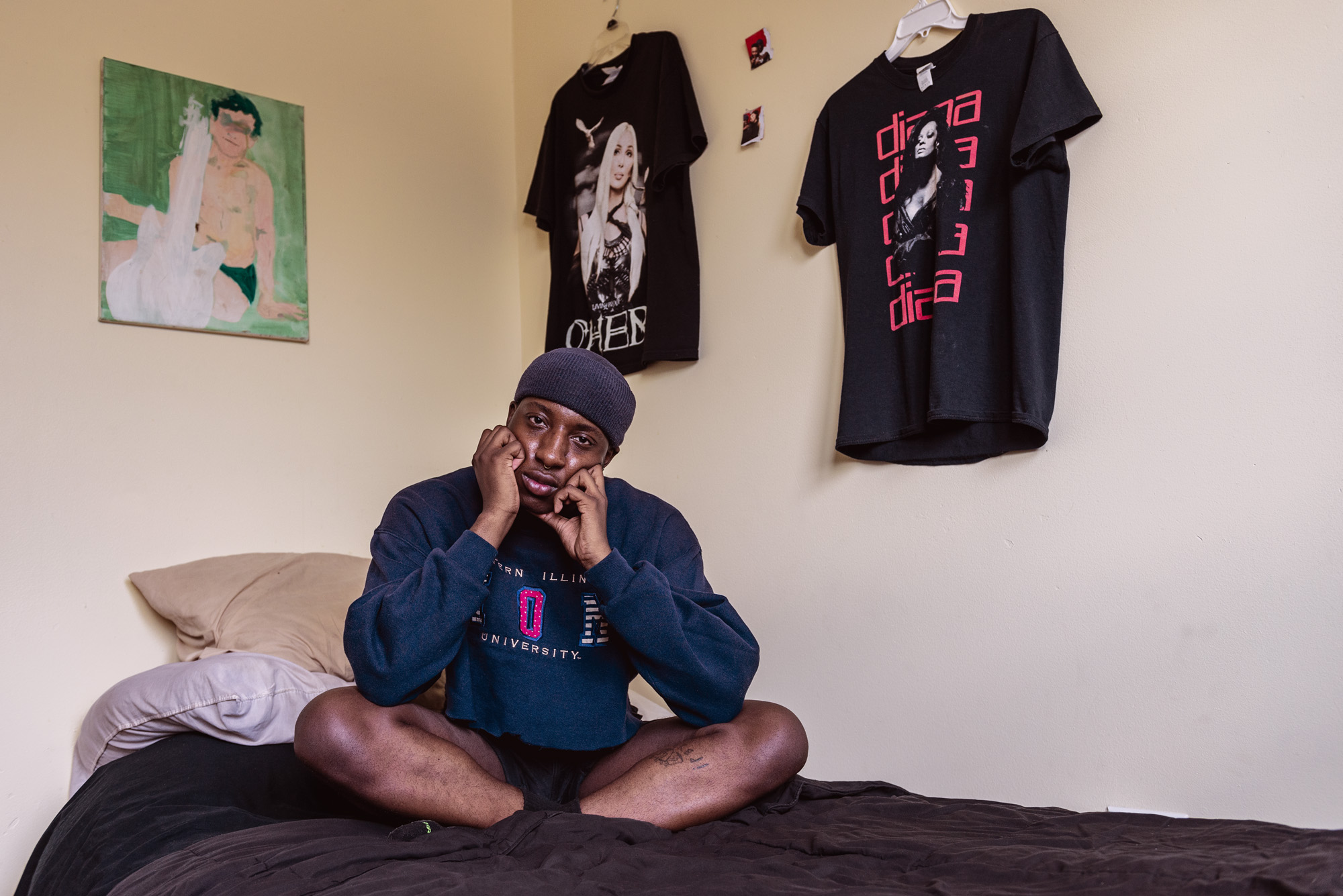 DJing is a curious art form and rarely discussed as one. It is rarely discussed at all, except by other DJs in industry publications; what is there to say that can't be expressed more vigorously on the dancefloor? If you're talking, you're not dancing, and you're probably standing in the way of people trying to dance. Is it art? It's entertainment, it's a trade, it's a party. I hear André Leon Talley in the documentary "Catwalk" wrinkling his nose at a parallel question about that other commercial art form: "No, no, no. Is fashion art? No! Fashion is hard work, gritty; it's not glamorous"—the question is an embarrassment to both art and fashion. Or DJing.
To consider the question at all means that the answer is at least "sometimes." DJing is work in the realm of aesthetic experience; it is a discipline with a touch of wonder and mystery and creative talent. DJs hear what others don't, they surprise us with a blend, they tell a story, they improvise, they observe the energy of a room in order to transform it; they work with field recordings, sound archives, and performance. But it's a moral question, too: does it have an aura, does it do the sacred creative work of imagination, of memory, of liberation?
There's no point to proving that DJing is an art, unless doing so adds to our understanding in some way. So, we talked. With DJs Ariel Zetina, Miss Twink USA (Del Hale) and Morenxxx (Jesús Hilario Reyes). I asked about what drew them to DJing, the decisions that factor in selecting and sequencing tracks, and their research process. Those questions turned into conversations about memory, pop culture, narrative form, sonic dominance, queer life, diaspora, history, and ritual. The three DJs draw on practices of performance, theater, poetry, and sound art. They incorporate field recordings, sound archives, memes, reality TV into the mix. They articulate time and space: a Beyoncé sample over an '80s house track, a field recording from Puerto Rico played over a UK club track in Chicago, a Brazilian baile funk song blended into Detroit techno.
Accompanying the written Q&As is a mixtape, "Art of DJing: House of Zetina," that samples the audio from our interviews––an experiment in the form of the DJ mix, in using the techniques of DJing and music production to collage a conversation.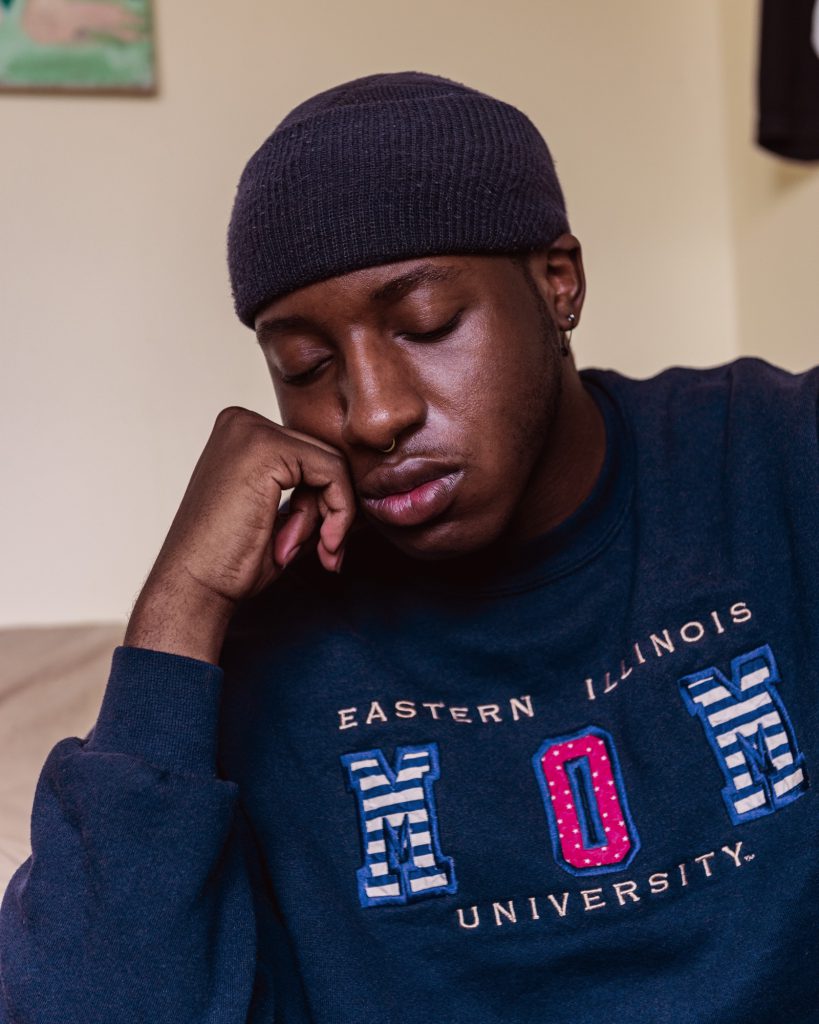 Miss Twink USA (Del Hale) is a Chicago native, DJ, meme queen, and co-organizer of the queer party series Rumors. Their dense, high-velocity mixes conjure whirlwinds of global club music and pop culture references.
This interview has been edited for clarity and length. Miss Twink USA's pronouns are they/them.
Miss Twink USA: For starters, well, what brought me into DJing was just, knowing music. I'd always been really interested in all the music I was listening to, and I learned how to DJ just by like, honestly, I feel like, in the incorrect way of just cutting up tracks on my desktop and like, never really using a controller, and never really using like, anything. So I was making these weird little mixes, like, cutting and pasting these weird-ass mixes in my room. And slowly but surely I just started picking up and started using controllers, and using the highs and lows [laughs] and figuring out that whole different world of equipment like CDJs and stuff, and learning so much about DJing. It's been really fucking fun, and really amazing to do.
Sasha Tycko: So how much time passed before your first gig, like your first time playing in front of people?
MTU: [Laughs] Well, the first couple of gigs I was just kind of, really like, it was just a couple of months of this happening, so I'm just like, thinking that was the way to DJ or something, making these mixes. Slowly but surely figuring out that that was incorrect, and had to like, actually play these tracks out, which was fine. I don't know, there was just like one way that I thought, or something, but since then I've learned and picked up.
ST: Yeah, because DJing is really something that you can't, no one teaches– no one is trained to be a DJ, right? I remember that feeling, too, just this sort of, "What are you even doing? What is even happening up there?" You're playing songs, and one is going into the other, but how does that happen?
MTU: "Is it a playlist?" [Both laugh]
ST: You just have it fade out at the end.
MTU: It's like, a Spotify playlist playing– No, exactly. It was a very new world for me, so getting to learn different equipment, and even CDJs, which a lot of people like, a lot of new DJs are always like, "Gotta stay away from that," but like, it's essentially the same thing as like, the controller, but, yeah, honestly, the art of DJing and perfecting is really fucking– intriguing. Starting off from that place and going into something else that is a little more technical than just cutting up tracks in my room was definitely really fucking amazing, and really interesting, and has like, definitely pushed me to understand music in more ways than I did before.
ST: So what was that process like?
MTU: The process was mostly, like, beat matching, and fucking with all the highs and lows and the filter, moving the track around if it sounds funny, and also kind of being scared to move the track around, because you're like, "I thought I got it! I thought I had it perfectly on cue!" But just like, moving that around and being comfortable on the CDJs, and learning how to mix, too, like, learning how to mix these tracks perfectly is like, was honestly really great. And to recreate these songs in different ways: making pop songs sound like techno tracks, or techno tracks sound like club tracks or house tracks, and learning how to mix all of these tracks into one big thing, into one big sound, is really fucking, I said this a lot, but it is really great. And that is what I loved so much about doing this, reimagining music all around you and reinventing, kind of reinventing the wheel almost, with tracks that you know and love, and tracks you're getting to know, and tracks that inspire you and please your ear, and sharing that vision with so many people, too.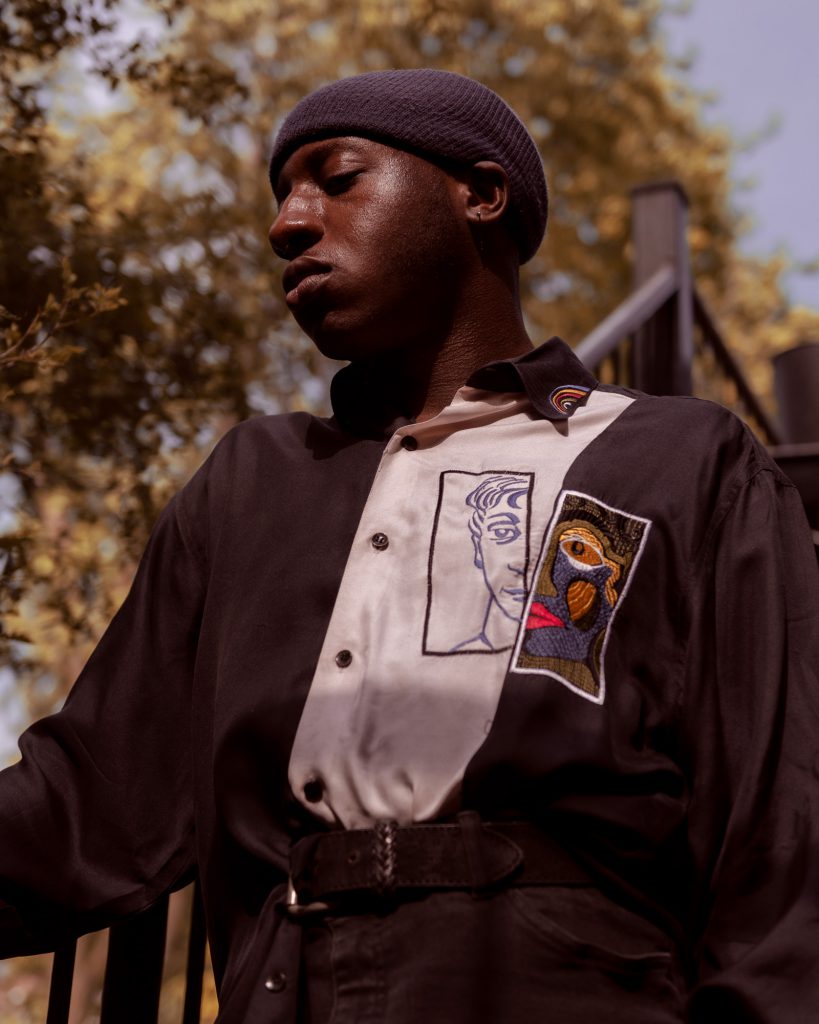 ST: How would you describe your style now as a DJ?
MTU: I feel like my style is, I think it's always been a club sound, probably always will, but I definitely like a lot. I grew up listening to so much pop music and just like, everything, so I feel like my sets are just club music and a lot of everything, almost. Because I wanna learn how to like mix and play all these songs together and make them sound as clean as possible, and as 100% [close] to the sound I'm going for. Everything that I play is just like, everything that pleases my own ear and sounds that I just want mashed together, and mix a whole new world for that track.
ST: I was listening to some of your mixes and you're layering so many things at once. There's a lot of density in your mixes, which I really like. It's like, you have a lot of really quick cuts, but also, it sometimes sounds like you have three songs all playing at once, which is kinda stressful to make it all be in sync. What's going through your head when you're mixing live and have all these sounds going at once?
MTU: What's usually going through my head is, "What's next?" What's the next track that I wanna play? What songs, of all the songs on my USB, which one is gonna be the one that I can play? And which [one] to make it sound clean, and to make sure that it's like, perfectly mixed. Those mixes I posted, that are on my SoundCloud, are like, from a couple years back where I was doing that thing on my computer. The most recent one, I feel like, is a representation of where I've been going, what I've been trying to focus, home in more on. Yeah. Making mixes are crazy.
ST: Is it the Daisy Chain one?
MTU: Yes, the Daisy Chain one.
ST: What are you trying to home in on with that?
MTU: Mostly a cleaner sound, because like, my first mixes do have a lot of hard cuts and a lot of, a lot of crazy sounds that I'm still really into, but I want to make it less messy, and kinda clean it up and have that sound, but in a more polished way. And I'm still learning, but I do come back to those projects, and just like, think about the time that I was in at that point, and where I wanna go now, and, yeah. It's all really rewarding to hear, and even embarrassing at times sometimes, when I'm like, "I could've done this better," but always try to not be so hard on myself about that.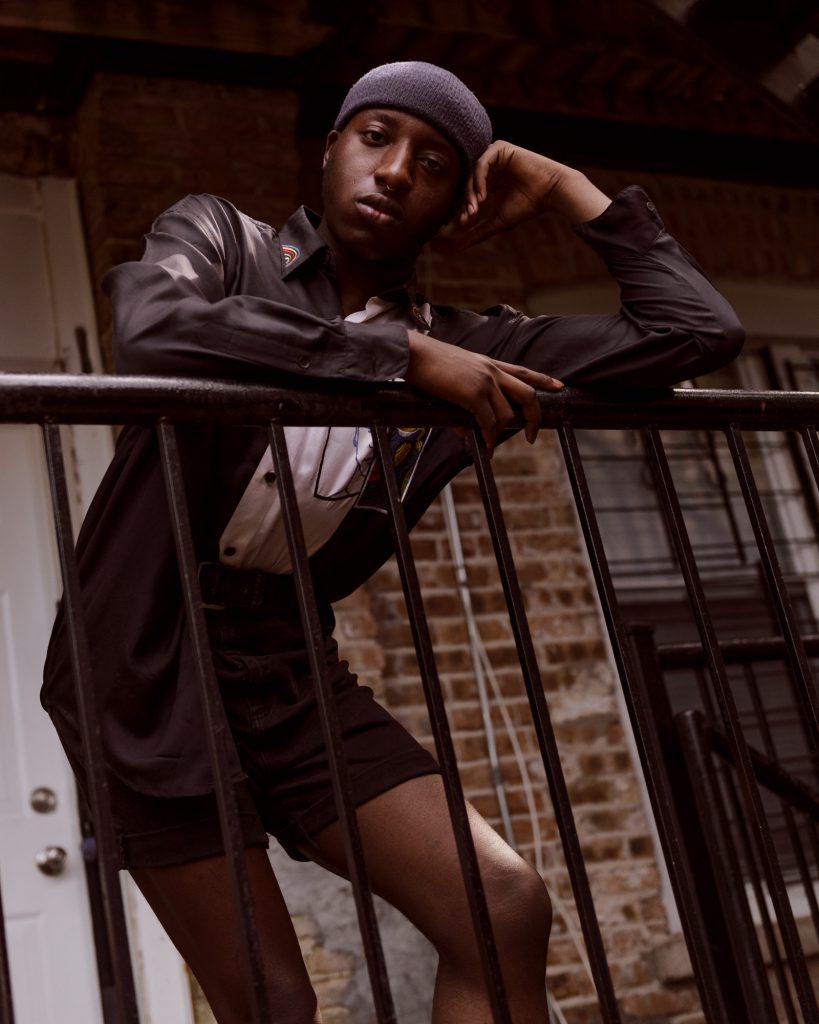 ST: Yeah. Totally. I like in your earlier, I guess, one of those mixes I was listening to was from two years ago, but you're sampling a lot. A lot of movies, and YouTube videos–
MTU: Oh my god, yes.
ST: –TV shows, and like, just a lot of these memes of pop culture. How do you select your samples?
MTU: Honestly, I am a meme girl through and through [Laughs]. I'm also, like, a big fan of pop culture. It's one of the things that I can talk about for days and always reference back to. So those are just like, one of many, many fucking funny shit [ideas] that I thought was hilarious. Like the first– in "Death Drops onto a Glass Table," I'm sampling Tiffany Pollard's rant about her other castmate on "Celebrity Big Brother" and my Rumors mix, there's like, there's a "Scary Movie" reference, there's so many references that me and my friends have thought was just so funny, and I think I, now I've kinda moved from that.
ST: Is there a tension between those samples that are more narrative, and music that is just for dancing, that's for the dance floor? Is it something to do with that?
MTU: For weeks I would talk to my best friend about that Daisy Chain mix and I was like, "Should I add an intro? Should I do that?" And I was like, "No, I'll just keep it like, cut into. Let's get straight into it." And I think that's how I think about it in real life, too, whenever I'm starting, "Let's get into it." Because especially when you're mixing out of someone else's track and trying to mix into some intro, is always really weird for me. So I was just like, "Let's just get with it. Let's just turn it out." I think it's also like, a new vision I'm trying to envision for myself or something, or try to be taken seriously.
ST: You think you that you won't be taken seriously if you're sampling those pop cultural memes?
MTU: No, I do. There's definitely a place, there's definitely a place. I just think, for me, when I was doing it, there was just like, something really ironic about it, or something, just really youthful and really dumb and–I just think it was a different point of my, like, career at the time. A lot of my ideas have changed since then. But I love a meme.
[Both laugh]
MTU: I stan a meme. I fucking– speaking of which, Ariel recently in her Boiler Room mix, she samples a fucking Tati [YouTube makeup vlogger] video, "Bye Sister," about her where she's just like, "sucking dick and cock!" [Laughs], and I'm like, that's genius!
ST: Yeah.
MTU: Samples can be used in so many amazing ways, and so I'm like, maybe one day I'll throw back a sample in a mix. I do need to throw a mix back out or something.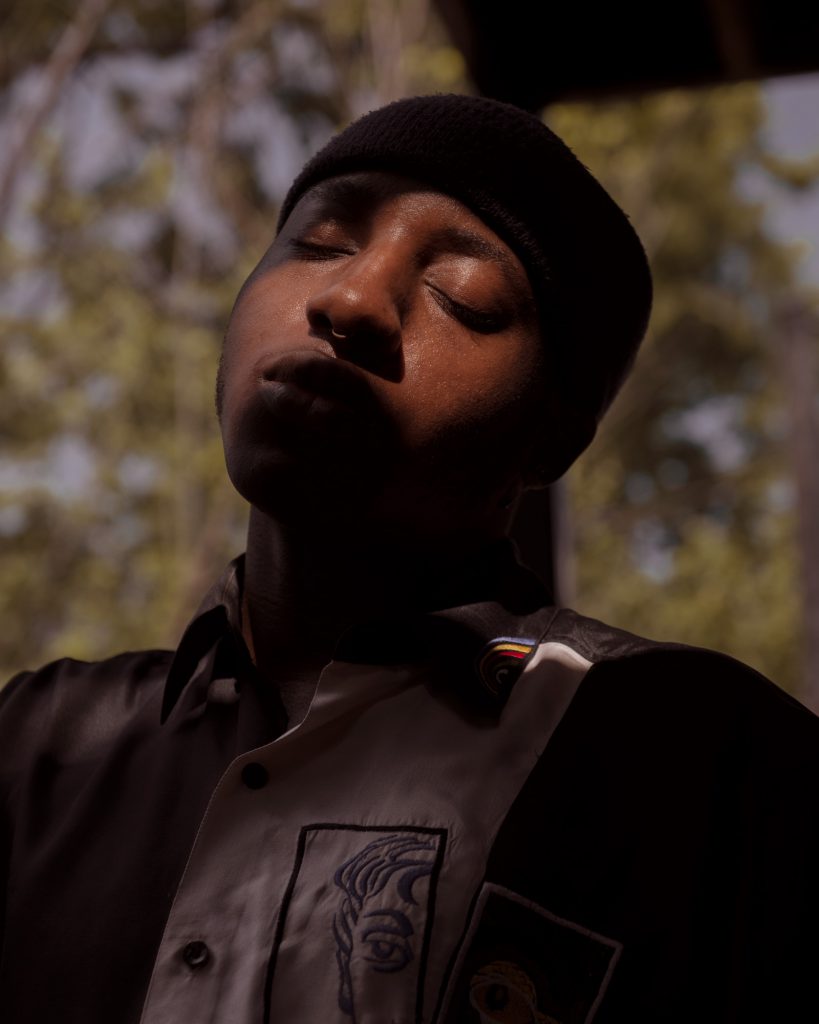 ST: To fast-forward to the present, how do you approach picking out your track list for a set, for a live mix?
MTU: Usually, I don't have a set list. I used to, I used to do that, and I feel like having a set list doesn't really match up to what mood I'm in tonight. If I have a ravey-ass set list and when I get there I feel a little sad, I don't wanna play ravey music. That helps me navigate the set better, and make it more in touch with whatever I'm feeling in the moment. It could be either really good or really bad. But it's always been really helpful for me, and there's been times where I've just pulled some shit out, and been really gagged about, "Why did I mix that into that? And why did it sound–", or like, if it sounded good and it's getting a fucking response from the crowd. There was a show that I did around Halloween, and, I don't know, it was a really random moment—I was playing some techno track, like some hard-ass techno track, and mixed in Charli XCX's "Boys," and moments like that help me so much with sets, like, having a moment where– I don't know, just not having a set list helps me with that, to be more, like–
ST: Helps you improvise?
MTU: Improvise, and like, take a lot of creative chances. Yeah.
ST: Yeah. So do you have any sort of goals, like in terms of the kind of effect you're trying to produce for the crowd?
MTU: I've been thinking about this lately because I always think about visuals, like, these movies where it's a big fucking rave scene, and it's just like, everyone is dancing—think like "Blade" where the blood rave happens.
ST: That was the exact scene I had in mind.
MTU: And that's always what's been in my head for these sets lately. That's how I've been envisioning everything, I want it to be so, like, kooky and– I want, like, I always envision the room being very, very dark, with a strobe light or a red light, —sweaty. And the music is pounding, and if you were to film the room, everyone's just dancing really hard. That's how I've been trying to envision my sets now, and the type of environment that I wanna play for.
ST: Like kooky, cathartic–
MTU: [Laughs] Yeah.
ST: –intense–
MTU: Intense and really, just really want to dance, you know. With some pop music thrown into it, or something.
ST: Yeah. I love that. Pop music has, I mean, pop music's about dancing too.
MTU: Mmhm.
ST: It definitely has its place in catharsis. How do you navigate through this fine balance between reading the room and then just like, playing what you want to play and knowing what you want to give?
MTU: Yeah. That was a big thing that I definitely used to think about a lot when, and I still think about a lot, but I used to be like, "I'm only gonna play what I'm gonna play," and I still feel that way sometimes, but sometimes I'm like, "You know what, I'll give the gays what they want." Reading a room is like– I'm trying to think of a show specifically that I've had where, I don't know, I've just played club music for a long time, like don't get me wrong, I really love playing club music, but there's been moments where I've wanted to experiment more and play, like, some techno for a while, or like, you know, do some really crazy kooky shit, and seeing the room doesn't really want that really does throw me off. But, I don't know, then I get out of my head for a second, and I'm like, "No no no no no, play what you have to play. And the room is like, whatever right now, so we'll see how it goes later." I always think about that weird freedom of a DJ set. There was one time when I went to Milwaukee, there was another DJ, Max Holiday, they gave me this advice where they were just like, "Honestly, sets for shows can be anything you want it to be. People don't have to dance all night to a set. There could be room for them to, like, go smoke a cigarette, or come back and dance, or go get a drink. Play whatever you wanna play, and have as many moods and experiences that you're gonna have during that set." That's how I always try to read the room, just like–
ST: I like that idea of sort of curating the many—like, the club, and the party, is centered around dancing, but I like that idea of curating the other things that are also happening in the space.
MTU: I don't think everyone's always gonna be on the dance floor. People are gonna run around, people are gonna go in the bathroom and ki and talk, and, you know, just like, be with their girls, and have fun, and run around the club, or go upstairs, and go outside to smoke a cigarette. It's just like, creating that sound and space for everything else while still having a great time and playing whatever you wanna play, and raving, you know. It's all so amazing, so like, I just say, do what you want to.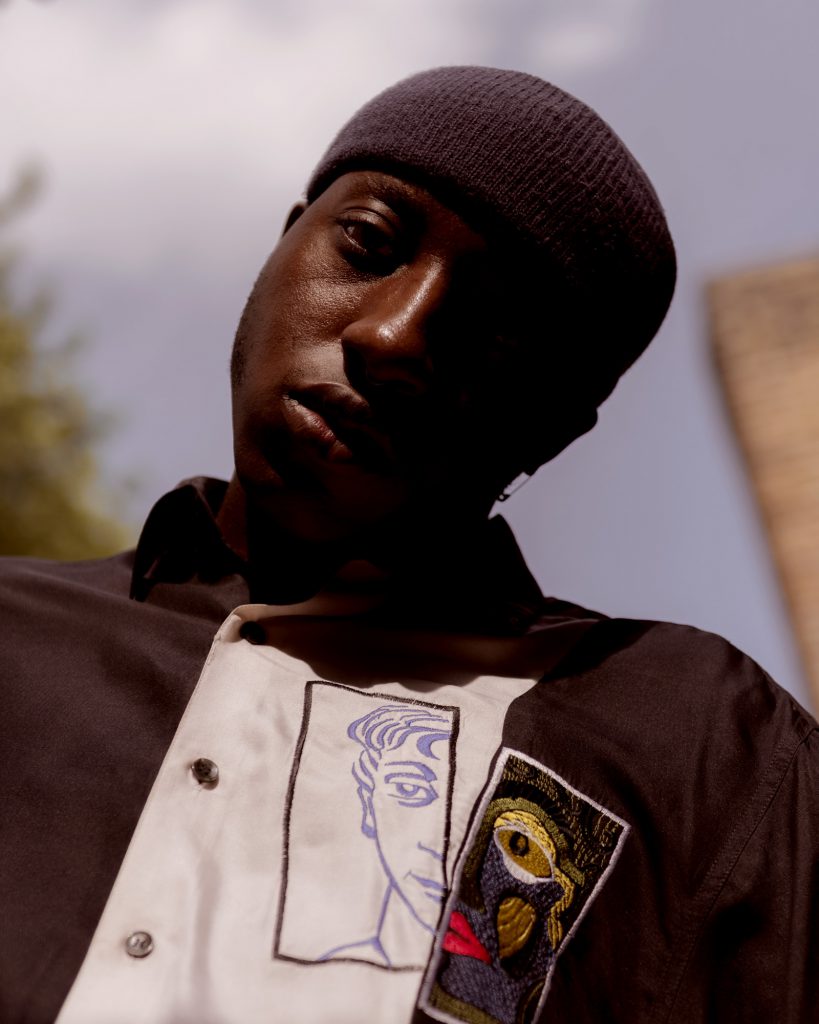 ST: What kinds of spaces do you play in, and what kind of environments do you like to play in? How do you navigate playing in spaces if you don't like the environment?
MTU: I constantly think about that. I constantly think about space when it comes to nightlife, and making space for myself, and making space for my friends and my family at the club. Navigating a lot of spaces where you're not wanted, or a lot of people aren't necessarily invited to, is a really important thing to know how to do, especially when you and your friends are out trying to have fun and like, exist, you know. There's been some parties I've been to where it's got circuity, and I've just been like, "Why am I here?," but being there and dancing and being with my friends and being with my family is the most important thing and, knowing how to like, create space for you and your friends is like the most important thing to do in a time like this. Like, the fucking Progress thing [a Boystown bar that recently implemented a ban on playing rap music] that just happened, the ban of rap music, being like, I don't know, being almost forced out of this space that you thought could make room for you and all of everyone else. And you constantly see this happening, even with the whole Jackhammer incident [when two trans women were arrested on a night when Ariel Zetina was DJing], you know, you see all of this happen in front of you and it's hard to even understand, or it's, like, mind-boggling to be in spaces like this, but I just say to my friends and family to just like, take care of your brothers and sisters at the club. Make space for each other. If some fucking assholes are being fucking shitty to you, fucking call them out. I don't know, just stick together, because in the time and age that we're in right now, we all really just need each other, and we all need to make space for each other and be together.
ST: How do you do that both as a DJ, but also as someone who organizes an event, a monthly event [at East Room] like, what do you put in place?
MTU: I constantly try to listen to people, and make sure that I'm understanding and listening and supporting so many people that I don't know at the club, and making sure that they are safe. East Room is, East Room is, like, very bro-y, or very rowdy on the weekends—we put up, like, little gender-neutral stickers on every single door, and you know, we have a bunch of queens come in. We're just making it safe as possible for everyone that's there, and make sure they don't have to go through the fucking scrutiny that you would go through anywhere else, you know, and just constantly being on the lookout and constantly listening and understanding and learning. And I do understand that like, there is no such thing as a safe space, but taking care of each other and looking out for each other is one way to have some type of safe, safeness, or some type of protection with each other and that means more even if you're not in a safe space. Just having each other and having a community behind you and with you is something that is so mind-blowing. Not a lot of people have that. It feels amazing to have that and to share that and explore that and help other people find that. Swoon, Rumors, A Queer Pride, like, there's so many great communities in Chicago that really look out for each other and their people, and it means a lot.
ST: Mmhm, yeah, and thinking about the Progress thing, with banning rap. That's such a clear sign that music, the kind of music you play, has the ability to signal to people if they're safe or not, or who's welcome or not.
MTU: Yeah. To hold that type of ban on a bar that is mostly Black and Latin, it really mind-boggles me and kind of fucks me up and is really just, like, really insane to me. And also, why would you want to be another pop bar in Boystown? Everyone has that, you know [both laugh], that's not gonna bring in more money for you, like, I don't know, good luck [both laugh]. Have fun.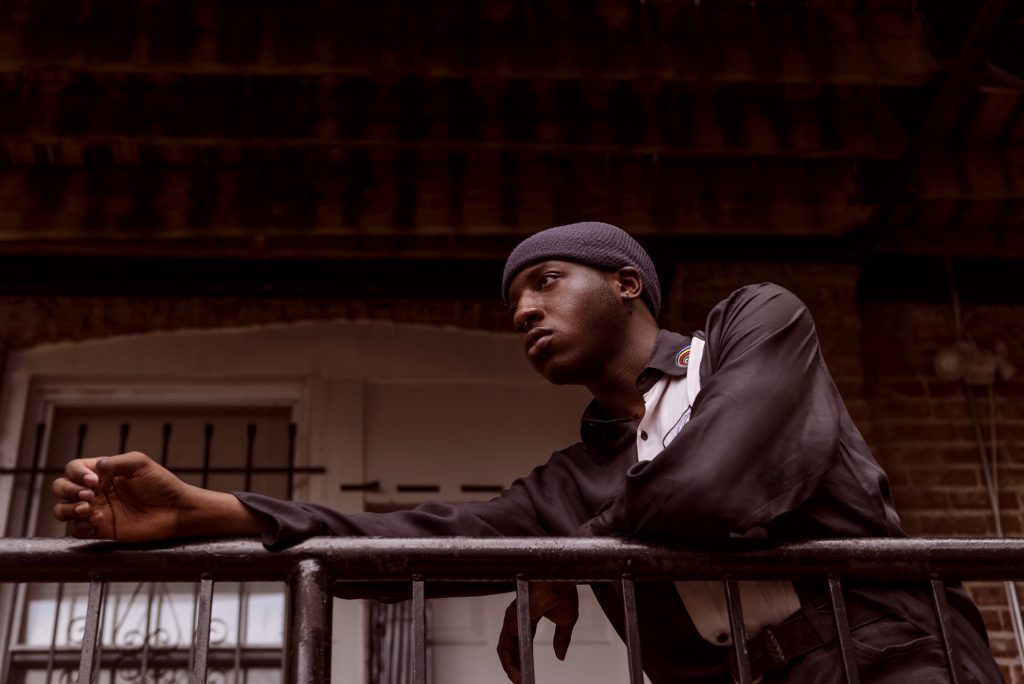 ST: What's your process of searching for music?
MTU: Love this. Love this question. Finding new music, I usually just like, search around SoundCloud for hours. Or through YouTube. If I'm on YouTube I'm trying to look for something older, some old house music or some old techno, but if I'm looking for something newer or club-sounding I find it on SoundCloud. I honestly like, whatever really just pleases my ear, because there's a lot of club sounds and there's a lot of versions of club and techno. Whatever really interests me and intrigues me the most and I can really just get into, that's when I'm like, "This is it!" This is what I want to sound like, and this is what type of energy I want to have for a set, so, that's usually how I try to find new music and just constantly try to be influenced by it.
ST: Are you doing this sort of constantly, just like, as that's just kind of how you live?
MTU: Yeah.
ST: You're like, trolling through memes, trolling through SoundCloud? Or do you set out the intention for the evening, like, "Oh, I need to do some research right now."
MTU: I'm just constantly doing it. I'm constantly looking at content, constantly on Spotify, they have that really sick fucking playlist Discover Weekly, so that's always what I'm listening to if I wanna get into some new music. I'm constantly on SoundCloud listening to people's mixes, constantly on YouTube looking at some music video or meme, just constantly looking at content. I was talking to someone the other day about this and I was like, "All I do is just look at all of that," and I just bought like a Hulu account and I'm like, "I barely watched anything on Hulu."
ST: What are some of the influences that are swirling around in your head?
MTU: I love all of the Chicago artists that are here, like a lot of Chicago producers, like Thoom, Ariel Zetina, Itsi, Morenxxx, Obe, also MKC, DJJ, Red G, Chicken, and also like, just like random little pop acts, but yeah, those are usually my influences. I also like Miss Kenzo. Those are like, my go-to influences with music and sounds.
ST: Yeah, you play a lot of the Chicago producers in your sets. Or at least I was hearing some of them that I recognized. What I love about DJing and dance music is it can be so regional and tied to an identity and to place, so do you have a strong sense of a Chicago sound?
MTU: I do. I really like a lot of what we're all doing here in Chicago, and I think the sound here is fucking out of this world. Not to toot our own horn, but it's just, I don't know. It's unreal sometimes. To be, like, best friends with half of all of them is just amazing, and constantly supporting each other's work and being supportive of each other is really fuckin', really fuckin' sick and out of this world. Like, Chicago is my family, all the Chicago DJs and producers and queens here are my family. I couldn't imagine a world without them, and I'm just very supportive of them and the sounds that they're creating, and what hopefully Chicago's gonna be giving out soon.
ST: What do you think Chicago's giving right now?
MTU: It. [Both laugh]
ST: Chicago is the it of the century.
MTU: I think Chicago is really special, I think there's just a lane and a gig for everyone. I honestly couldn't say that anybody here like, sounded alike, you know. Everyone has their own sound and their own vision and their own ideas and influences that are completely different from every other person here. It's always really exciting to see creativity every step of the way, and new creativity in every single way and everyone supporting each other and constantly being influenced by each other. It's really, it's really cute. I actually really, like, I love Chicago. I really do.
ST: That's so cute. This interview is so cute. [Both laugh]
MTU: My little gushing out about Chicago.
ST: Yeah. Yeah, don't ever hold back on love. Because DJing is kind of mysterious, do you have advice or insight for anyone who is interested in starting?
MTU: I would say just do it. Just get into it and play whatever. Play whatever you want, like, you know, don't be afraid to experiment. Honestly, I love hearing a DJs soul in a set, you know, I love to hear the things they grew up listening to, things that they were inspired by, and music that just like, all fits in this way. That is the most beautiful thing about DJing. I think that would be my advice to them, just to honestly do it and throw your heart into it and really get into it.
---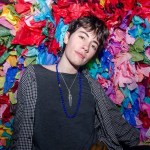 Starting from the proposition that art-making is world-making, Sasha Tycko combines community organizing and curatorial work with writing, music, and performance. Tycko is a founding editor of The Sick Muse zine and an administrator of the F12 Network, a DIY collective that addresses sexual violence in arts communities. IG: @t_cko. www.sashatycko.net. Photo by ColectivoMultipolar.