All posts tagged:
Milwaukee Avenue Arts Festival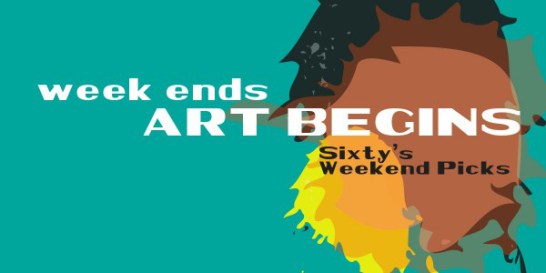 Our weekly calendar is a list of visual art related events happening in Chicago.
In the wake of her 30th birthday, I joined Andrea Sparr-Jaswa in her beautifully decorated Logan Square apartment. Andrea is a long time resident of the neighborhood and a contributing writer to the Chicago Arts Archive.   Amidst bites of fudge cake, we chatted about Andrea's academic background, and her opinions on art, Chicago, and orbital sanders. Sixty on Sixty is a new series in which SIFCers interview one another, allowing readers to get to know the fine folks who bring you the latest from Chicago's art scene. Tell me a bit about your educational background.  How did you get involved with art history and writing for the arts? I went to college for a while, changing my majors and trying to figure out what I wanted to do.  Art history was always the class that I wouldn't miss, even if it was at 8 AM.  I always liked writing the papers, and I always enjoyed doing the work.  It always seemed so fascinating to me. For a while I pushed against it, because I …
There is always a lot happening on the weekends. Here are some of the events we at Sixty suggest you check out. Click event names and locations for more information about each event. And for more, check out some of our favorite links to Chicago art calendars at the very bottom.