Stronger Together: Building a More Resilient Art Community
Looking across the breadth of Chicago's arts sector in search of overlapping challenges and successes, mutual support and resource sharing, and advocating for ourselves and each other as we work towards greater equity and sustainability.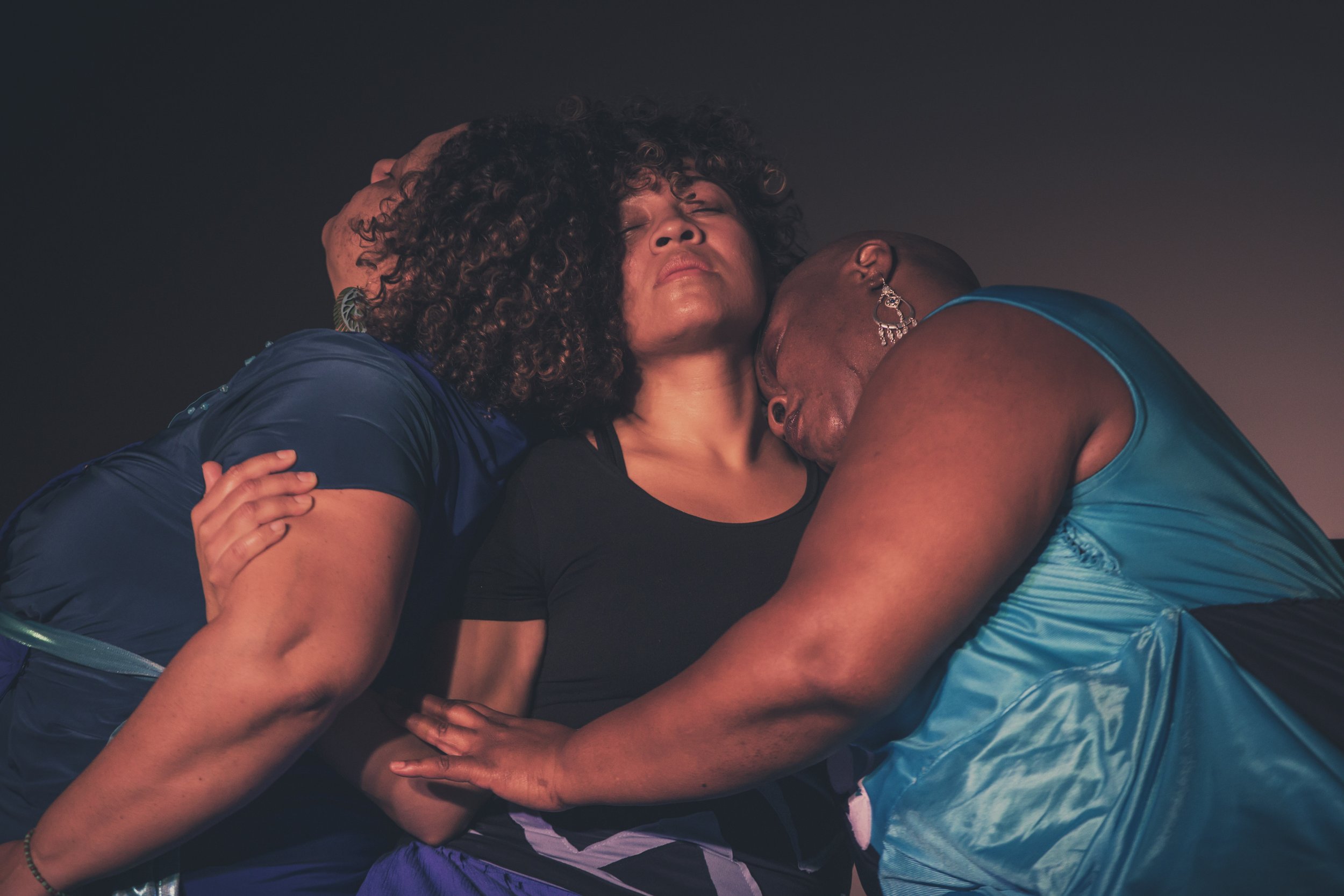 This is the sixth and final in a series of articles made in collaboration with the Chicago Arts Census to explore the living, labor, and material realities of art workers in the city of Chicago. Click here to read the other articles in this series. Please visit the Chicago Arts Census website to learn more about the Census and how to get involved.
---
The arts ecosystem in Chicago is vast. A 2014 report from the University of Chicago found that 63,000 artists were employed in the city, representing 4.5 percent of total employment, encompassing everyone from photographers to performers to musicians to fine artists. About one third of Chicago's artist labor force was self-employed, though that number has surely grown in the ensuing years with the explosion of gig work.
In a field with so much diversity, it can feel insurmountable to find commonalities, to identify what challenges people are facing and how to share resources or advocate for ourselves as a sector. This article seeks to complement efforts to track these commonalities, by looking across disciplines at some of the folks working towards greater equity and sustainability in the arts, and trying to suss out better ways of working together and supporting one another.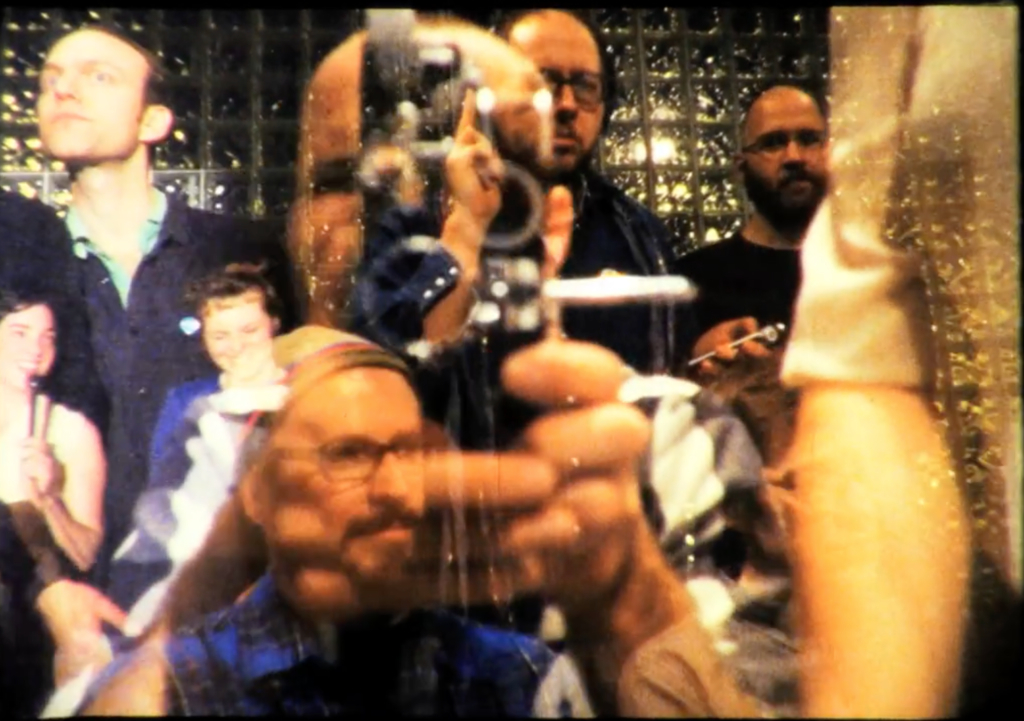 Funding Opportunities
There are over 3,500 arts nonprofits in the city, employing nearly 22,000 people, from museum executives to educators to performers to security guards. Beyond the formal world of 501(c)(3)s, there are countless collectives, performance troupes, mutual-aid groups, and artist-run projects that exist on a smaller scale, operating with fiscal sponsors or contracts or sometimes with no capital at all.
Because of the way U.S. tax laws are set up, the structure of your artistic entity—whether you're an LLC or nonprofit or something else entirely—determines what funding opportunities are available. For example, private foundations must distribute at least five percent of their fair market assets per year for charitable purposes, which is why most of those funds go to established non-profits. If you're an individual artist or collective or are operating without a formal business structure, you won't be eligible for that sort of funding.
Each artist or organizer I spoke with for this article identified difficulty accessing funding as a major barrier to their work. Several identified the entire structure of the nonprofit world as problematic and in need of a complete restructuring.
"The reason to become a nonprofit is so that people who have excess funds—the wealthy—can make donations, and then usually these nonprofit boards are all wealthy people. Then you're beholden to them," says Jen Delos Reyes, an artist and educator who founded and ran Open Engagement, an international conference on socially engaged art from 2007-2019. "That's one of the reasons that Open Engagement never became a nonprofit is that we did not want to participate in that structure and those systems in that way."
Ultimately, the lack of adequate funding for Open Engagement, a massive undertaking which Delos Reyes never got paid for (though other organizers did receive some compensation), led to its sunsetting. "Over time, because we had to become reliant on grants, the way we began to measure success—at least personally, I can't speak for anyone else—was around the tropes and structures of the nonprofit industrial complex, which is so deeply flawed," she says. "It is so broken and it just continues to promote and instill this really toxic, unhealthy culture of competition and scarcity, instead of community support, abundance, and growth."
Emily Eddy, director of Nightingale Cinema, a long-running microcinema that was, until recently, based in Noble Square, also reports facing pressure to become a nonprofit. "I do feel like we would have a lot more opportunities for funding if we were to pursue nonprofit status," she says. "But I've personally been pretty resistant to that because it kind of entails this whole structure for the organization that I don't really want to implement at the Nightingale."
Eddy finds the nonprofit structure to be limiting, and in direct opposition to some of the Nightingale's strengths, such as its ability to be flexible with its programming. "I just wish that there were more granting opportunities for non-traditional organizations," she says. "Because I feel like making everything a nonprofit kind of really limits it."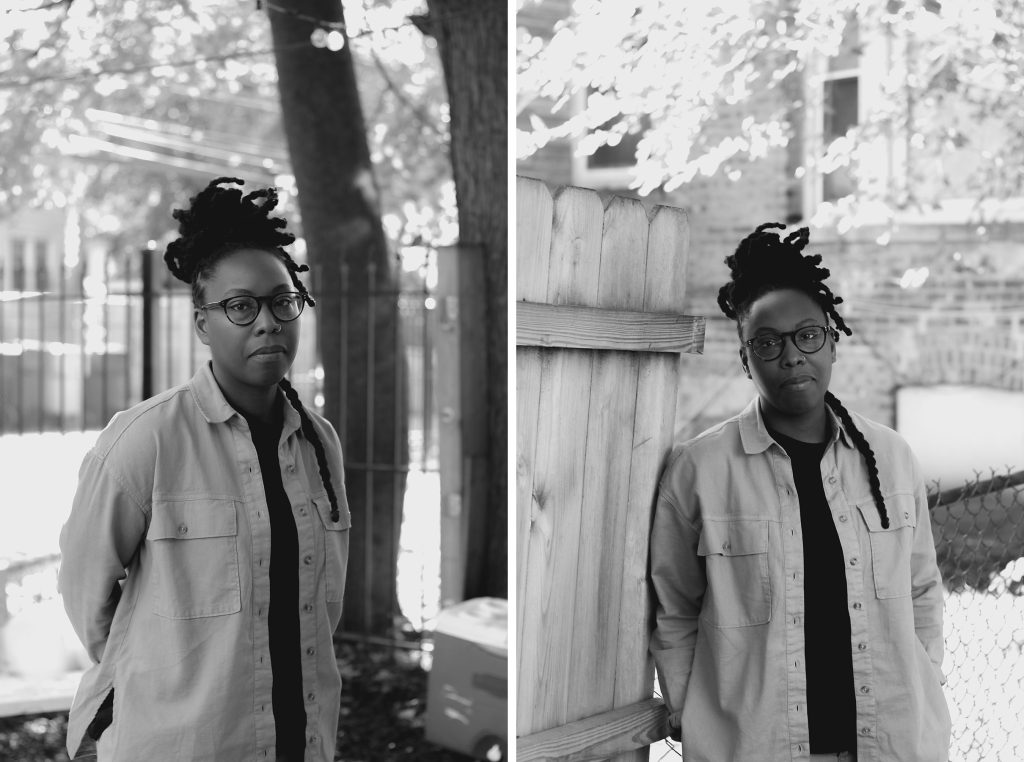 Andrea Yarbrough, who operates the placemaking initiative in c/o: Black women, is in the process of turning the project into a nonprofit. It previously operated as an LLC, using a fiscal sponsor to apply for grants. Though Yarbrough was hesitant to go the nonprofit route, ultimately it seemed like the best option. "Having a nonprofit status allows you to be, I would say, much more credible to funders, and more accessible for funding," Yarbrough says.
Ellen Placey Wadey is director of Chicago arts and collections at the Gaylord and Dorothy Donnelley Foundation (GDDF), which funds conservation efforts and arts and culture in Chicago and South Carolina. (GDDF is a funder of Sixty Inches From Center.) She often cautions folks against forming a nonprofit, noting that the grant landscape in Chicago is extremely competitive. "For a city the size that we are, we actually don't have as many arts funders as you would hope or think," she says. "So that puts even more pressure on it."
Wadey notes the burden of all the additional work that comes with nonprofit status, such as putting together and managing a board, and ensuring tax and legal compliance. "All of those things, if you're managing the organization, take you away from making the art because they compete for time," she says. Wadey says that for someone who primarily wants to execute projects, fiscal sponsorship is an easier option.
Fiscal sponsorship is a mechanism where a 501(c)(3) nonprofit extends its tax exempt benefits to a group or individual that falls within its mission. What support a fiscal sponsor offers can vary based on the needs of each group, but potential benefits include applying for grants and accepting tax-exempt donations. The sponsor typically takes a fee or portion of incoming donations in exchange for their sponsorship.
Honey Pot Performance (HPP), a collective that chronicles "Afro-feminist and Black diasporic subjectivities" through performance and public programming, became a nonprofit after years of experimenting with other structures. "We went from, you know, DIY, just scrunting to make the thing to figuring out what grants we were eligible for as a collective, as a non-incorporated entity, and hitting this weird barrier for a while that was around being interdisciplinary or multidisciplinary," says Meida Teresa McNeal, the artistic and managing director of HPP. They worked with a few different fiscal sponsors over the years, both outside the city and locally, though McNeal says there was a definite learning curve, with few outside resources available for navigating organizational structures. "I think about how we create more robust resources around that learning, so that it is less of a steep learning curve for the next folks," she says.
McNeal also thinks there should be more funding opportunities for collectives, without making them jump through hoops to qualify. "Collectives are exciting, and if we could find more ways to support collectives and just let them be what they are, so that they don't feel forced to grow into entities that they don't necessarily want to be," she says. "I think Chicago is a hotbed of that kind of organizing and creating together, everything from Chances Dances to #LetUsBreathe collective to Englewood Arts Collective, Honey Pot started out in that kind of collective model. If there is a way to support those entities to do what they do best, which is work at the grassroots level, connecting artists to each other, artists to communities. If there was more funding that was available to them or ways for them to access space, just less barriers for them to be able to gather and do—I think that would be incredible."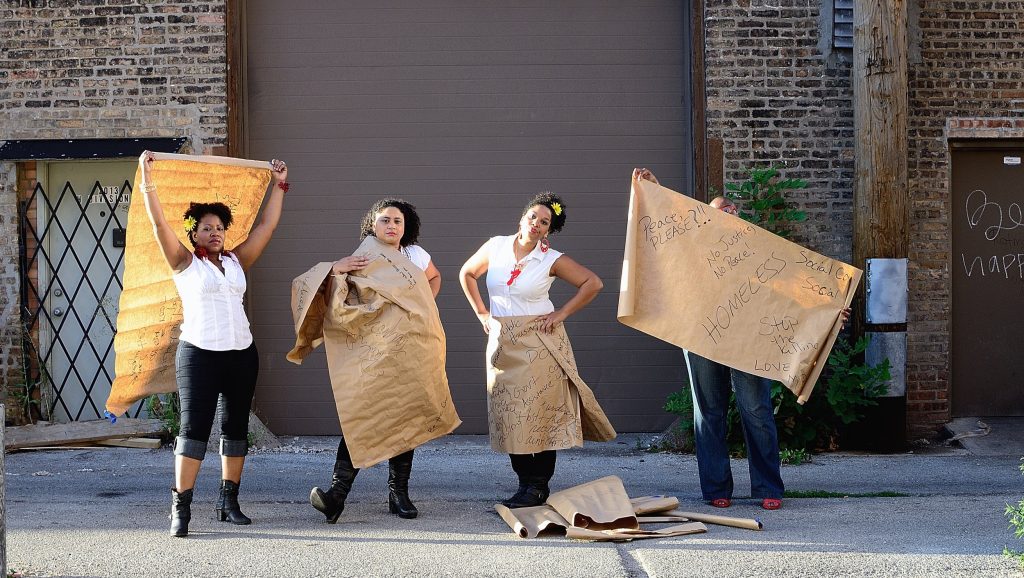 A Broken System
In many ways, the pandemic has laid bare the fragility and lack of sustainability in the arts. According to research from Americans for the Arts, artists and art workers were some of the most impacted by the pandemic. In 2020, 63 percent of artists experienced unemployment and 95 percent lost creative income. As of December 2021, Johns Hopkins University found that "the percentage of job losses at nonprofit arts organizations remains more than 3 times worse than the average of all nonprofits."
This fragility stems from several issues, from the lack of standards around things like pay equity, to the way our society values art, to our weak social safety net. Wadey says the pandemic made it clear that arts workers are financially fragile, with many losing income not just from canceled art opportunities but also from supplementary work in the gig economy or hospitality. "All of that went away, and everybody went into a freefall," she says. "It's something we're thinking about very seriously and what our voice and role in it is, because it was a rickety house and it collapsed and we can't rebuild the same rickety house again. It would not be ethical to say, 'Yeah, let's just go back to the way that it was before.'"
Elsa Hiltner is one of the preeminent Chicagoans working on creating a more sustainable and equitable art world. She is associate director of programs at Lawyers for the Creative Arts and a pay equity advocate who co-founded On Our Team. (She was also on the research and development committee for the Chicago Arts Census.) On Our Team works to build pay and labor equity in the theater industry; theater organizations can apply for certification that shows that they comply with the standards laid out by On Our Team. A similar certification is available for nonprofit arts organizations on a national level through W.A.G.E.
Labor issues in the theater world largely mirror those of other arts organizations, from claims of racism and sexism to pay inequity to safety on the job. Some theater positions are freelance, with folks working for a fixed rate, so when hours go over, they end up earning less. As a 2021 article in American Theatre put it, "Public commitments to equity, diversity, and inclusion ring hollow when many artists live on poverty wages for ridiculous hours and limited means of advocating for themselves when a process goes wrong," noting that freelance theater workers largely desired "a living wage and more humane working conditions."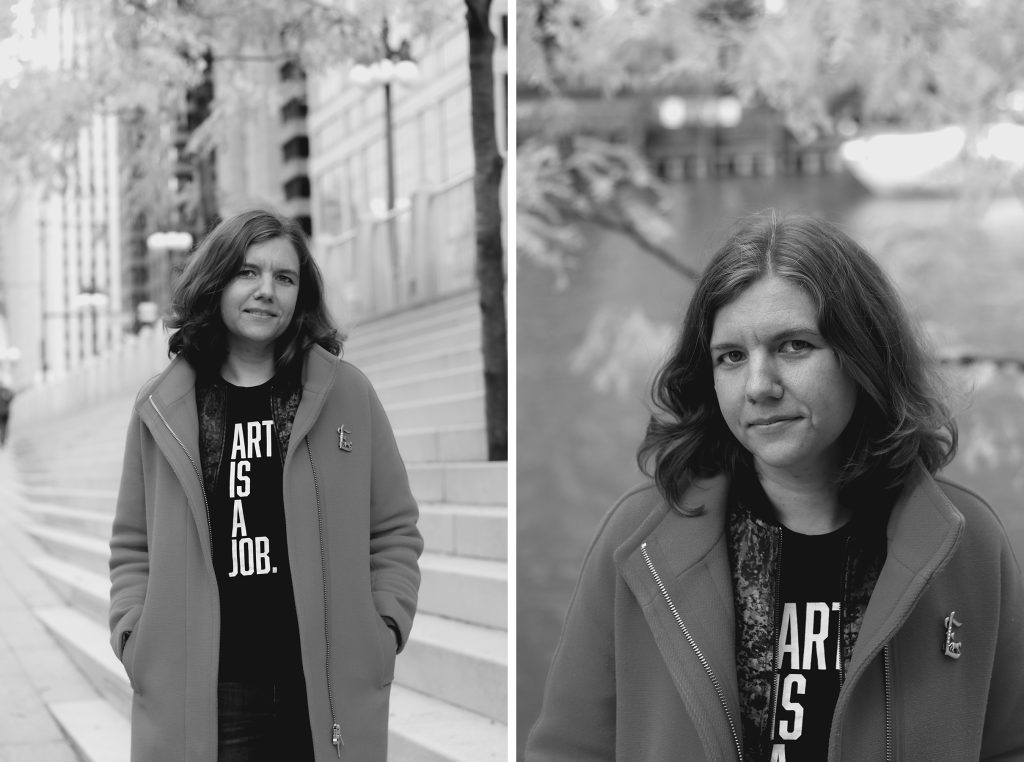 Hiltner believes in incremental change, and that means, in part, changing the conversation around art-related labor, getting funders and institutions to think holistically about compensation, and engaging the public in the fight for fair pay. When she consults with institutions, she encourages them to add questions around pay equity to their grant processes, asking about the highest and lowest hourly equivalent pay rate—which should encompass contract workers, or if the organization has unpaid interns. She hopes that On Our Team's pay equity certification will gain more public visibility, so that people who want to support art that was fairly compensated can seek out certified organizations. More broadly, Hiltner thinks we need to reassess the way we value and think about the arts, as not just a passion but also a profession.
Lynnette Miranda, a program officer at the philanthropic Builders Initiative, makes the connection that artists, beyond needing funding to realize projects, are also workers in need of financial stability. They are often the ones working in arts nonprofits or eking together a living through different contracts or part-time gigs. "We forget that artists don't exist in a bubble within our society—they are people with families and other responsibilities," she says. "Artists are in these nonprofits doing these jobs day to day. A lot of our work explains how to create more sustainable staff positions, because we know that artists often fill those positions."
The arts-related arm of Builders Initiative, part of Builders Vision, which was founded in 2017, focuses on making a long-term sustainable impact, expanding access to the arts, and directly funding artists so that the broader arts ecosystem remains artist-centered and equitable. (Builders is a funder of both the Chicago Arts Census and Sixty Inches From Center.) Miranda agrees that pay equity is a major component to making the arts more sustainable.
She also acknowledges that the current granting system is not always fair. A number of other interviewees voiced concerns with typical grant processes: noting that the competitive granting model only encourages more inequity, as do most methods for evaluating projects, and creates pressure to conform their ideas to grant guidelines. There are of course barriers to even accessing information about funding opportunities. "There should be more transparency in terms of the process," Miranda says. Though she notes that the most important funding priority should be to invest in artists. "If we only invest in the art, which could be exhibitions and different types of programming, then the city will only continue to be transitory for artists."
Wadey agrees. "I think everybody understands that you can't do your best work if you're constantly worrying about your survival," she says. "And that's something that artists have done for generations. I think we have to just bury the myth of the starving artist as being something that's somehow a badge of honor. It's not. There's all this stuff that's there already: wonderful, creative work, edgy work, challenging work. All of the things that you expect from an international city, which Chicago sometimes has a hard time thinking of itself as, but all of that has to be built on people understanding that they can survive. And that is a problem that has not been solved yet."

Breaking Down Silos
So other than access to funding and pay equity, what do people working in the arts need? And how can Chicago arts workers build resiliency by working more collaboratively and rejecting the scarcity model that exists in so much of the funding world? A report authored in 2021 by the Chicago Parks District's Arts and Culture Unit offers some insight into what the arts community needs to thrive.
The unit gathered input from artists and workers citywide and across disciplines, through surveys and focus groups, asking about their key concerns and their suggestions for improving the city's cultural landscape, with a focus on ALAANA and BIPOC communities. Though funding opportunities, from finding paid gigs to paying collaborators, was the largest concern, opportunities for collaboration, space for performances, practice, or exhibitions, and access to professional services were also noteworthy needs. Delos Reyes pointed to the work of the Parks District, particularly the Cultural Asset Mapping Project, which tapped the community to map assets and resources in the city's cultural hubs, as an exciting resource. "When the CAMP project was happening, I felt like, there was so much potential to be this mapping of resources and skills for artists within Chicago, that they could tap into and be able to draw on their community for support or share skills or figure out how to find institutional resources that might be able to be diverted," she says. The Parks District aims to continue developing this resource through its Chicago Creatives Network.
Though the asset map is still active online, the project aspect has been sunsetted. Building on the input gleaned from CAMP's surveys and focus groups, the Chicago Creatives Network is now helming new arts and culture initiatives through the Parks District. Their first initiatives are Public Studio, which are artist-in-residency positions, and Anchor Curatorial Residency—each are funded opportunities that will rotate through the Chicago Park District's Cultural Centers.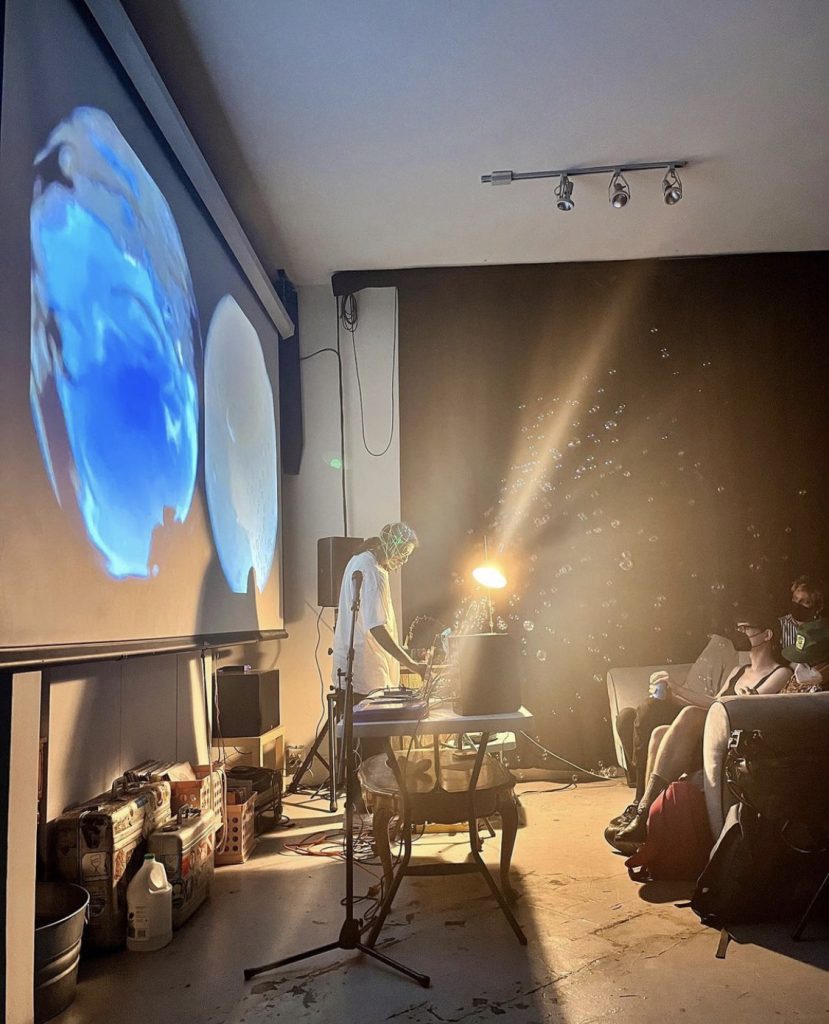 Jes Skolnik is a musician and organizer whose collective tried for roughly five years to open an affordable, ADA-compliant space for all-ages music shows and community events. Though the collective was made up of music scene veterans with years of experience organizing shows, they ran into an insurmountable amount of bureaucratic red tape and landlords who didn't want to take a chance on a DIY space. Part of the issue, which undoubtedly impacts other small arts organizations looking to rent, is Cook County's vacancy tax break policy, which allows property owners to apply for tax relief if they haven't rented their property despite "good faith efforts" to do so. It can be cheaper, and less of a headache, for landlords to keep their space empty and pay a reduced property tax.
Skolnik was moved to try and open an all-ages space because they know firsthand how transformative they can be. Growing up in Washington D.C. in the 80s and 90s, Skolnik says there were ample underground spaces, as well as all-ages bar venues. "When you're a kid, having a sustainable place to go and see music and experience art is just an unbelievable thing. It literally saved my life," they say. In recent years, many of the underground punk spaces in Chicago have shut down, so the need is urgent. "The fact that we've lost those spaces is really concerning to me," Skolnik says. "It just cuts off this whole, beautiful, life-giving avenue for so many people."
They think a resource hub may have helped with their efforts to rent. "I would love to see a central network that was democratically maintained so that people weren't feeling like there were gatekeepers that they had to hurdle to get into," Skolnik says. "A horizontal space for people to bring the projects that they're working on and for people to support each other, look at opportunities in the city, maybe help each other with grant writing, help each other with all of this stuff, because nobody's gonna do it for us."
Eddy, of Nightingale Cinema, agrees that more transparency around funding, with a centralized resource for grant opportunities would be helpful. "It feels like money is kind of gatekept, especially in Chicago," she says. "If there was a bigger kind of network than just like everyone already knowing about like the DCASE grants, it would be, I think, really helpful for spaces."
In the Parks District research, many cultural workers also voiced the need for professional services. Yarbrough said she would like to see more technical assistance for artists: things like homebuyer programs, access to underutilized space, artist lending programs. "I think that there should be a much larger concerted effort to really think about housing for artists," she says. "I feel like the city has an opportunity to think about that, with all this funding that's coming through for arts and culture, throw it at infrastructure for artists, and their stability and foundation. I see the city actually as a resource."
On the funding side, Miranda agrees that institutions and communities often place too much work on artists. "Artists need to be supported with professional services," she says. Funders or larger institutions may not be able to fix systemic inequities, like pay and access to health insurance, but they can help shift that burden by providing services like tax or accounting help or financial advising. "I find that often we're asking artists to do so much."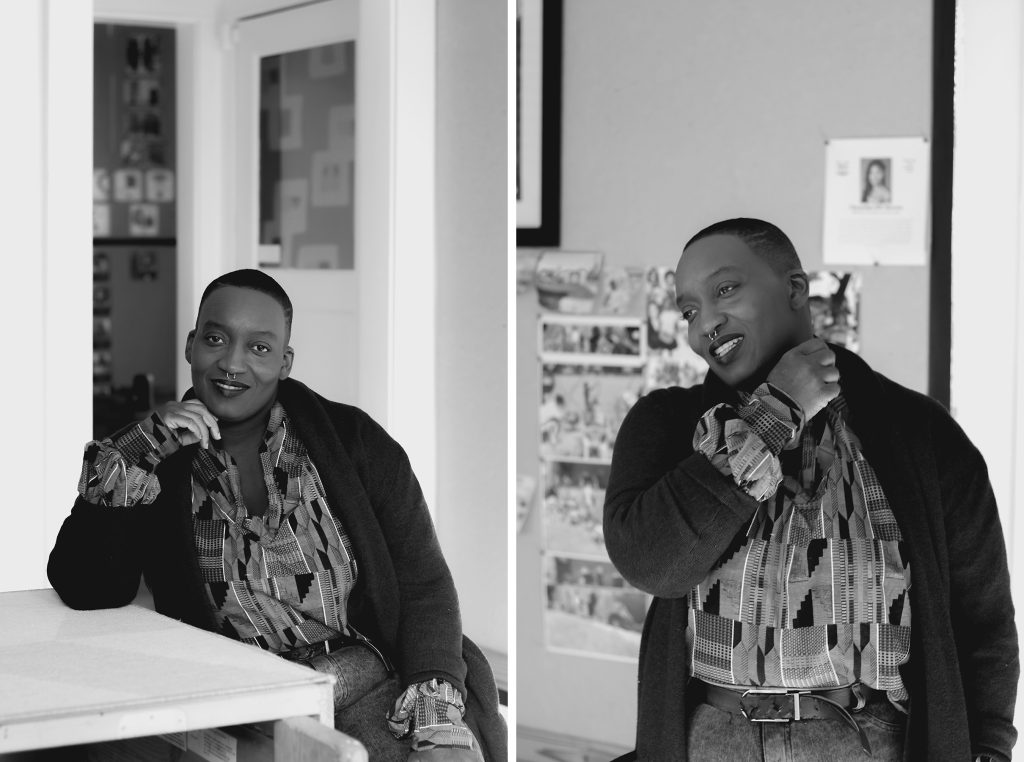 As for a vision of a more equitable future for the arts, many interviewees pointed to the exciting work that is already happening in the city as a beacon of hope, from the Chicago Arts Census to On Our Team to the Prison + Neighborhood Arts/Education Project to Threewalls. There is a reason Chicago is known for its socially-engaged art and movement work—even with little to no resources, people show up for one another.
"That's something that the pandemic has shown us, that Black people, Black women in particular will organize regardless of circumstances," says Wisdom Baty, an artist and mother who runs Wild Yams. Wild Yams is a residency program for Black mothers and caretakers, a group that Baty notes are often the roots of their communities though their needs often come last. "I consider my work innovative and critical because I'm going against a lot of odds. Sometimes it feels like art is a luxury but then I'm reminded about the role of art in society, it's the heartbeat of cultures and societies. It's about envisioning and imagining better possibilities."
---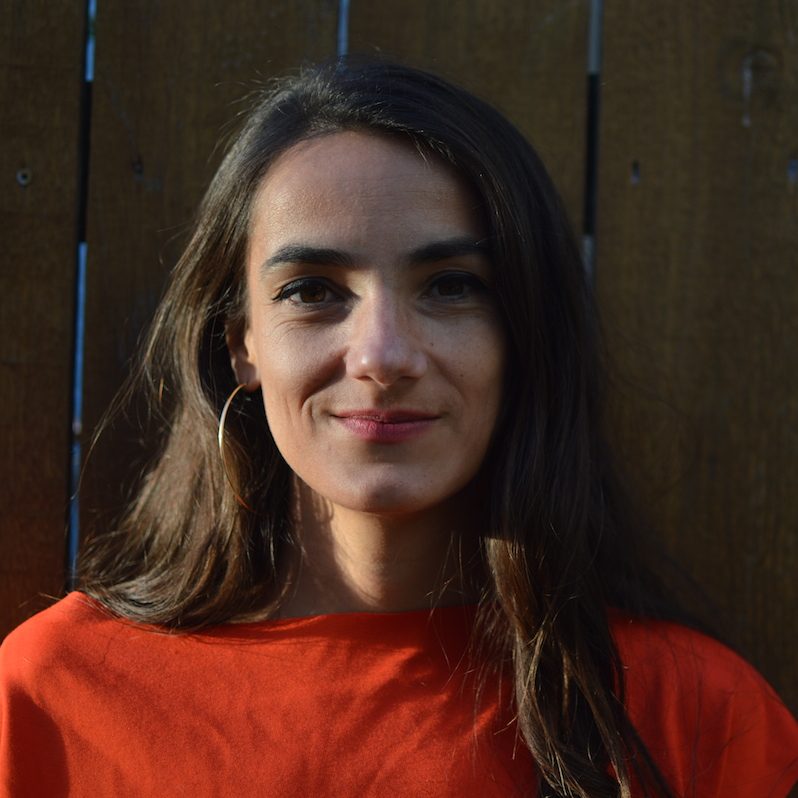 About the Author: Kerry Cardoza is a Chicago-based journalist who writes about art, culture, labor, and power. She is the culture editor at the Chicago Reader, the punk columnist at Bandcamp Daily, and a member of the Freelance Solidarity Project.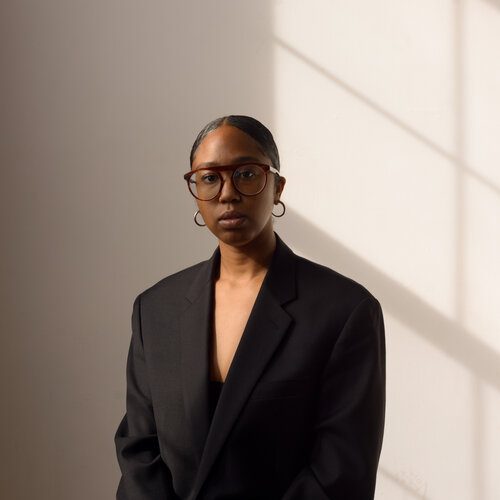 About the Photographer: zakkiyyah najeebah dumas o'neal makes work to further understand how the specificity of her own lived experiences are connected to historical and contemporary movements that involve embodied knowledge production. She explores this through social portraiture, video assemblage, collage, drawing, and found images. She seeks to reinforce a different kind of gaze (and gazing) which she processes through empathy, desire, love, queer identity, family, intimacy, illegibility, and poetics. Within her projects there's an overlying theme of trying to make sense of what and who she belongs to. Ultimately, she intends for her work to encourage ways of being and feeling beyond the systems we inhabit. zakkiyyah has been included in numerous solo and group exhibitions in Chicago and elsewhere; she is also a Co-founder of CBIM (Concerned Black Image Makers), a collective of Black artists, thinkers, and curators that prioritize shared experiences and concerns by lens based artists of the Black diaspora. Photo by Felton Kizer.