Snapshot: An Interview with Kiki Lechuga-Dupont
Meet Sixty artist Kiki Lechuga-Dupont, who tells us about the origins of her love for stop-motion and animation.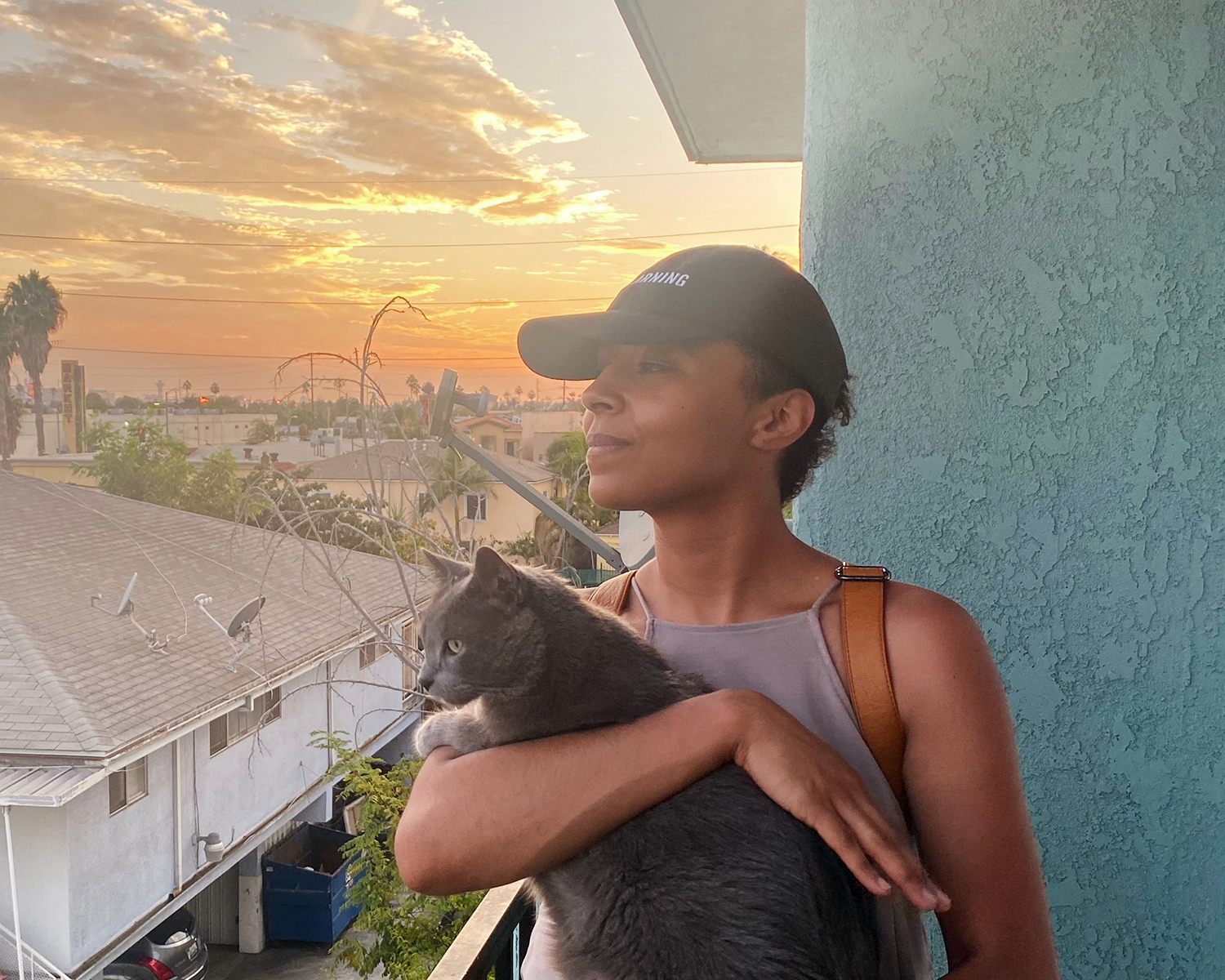 Snapshot is a Sixty column that takes a quick look at art history as it happens in Chicago. We send artists and organizers short and sweet questions to tell us about what they are doing right at this moment. For this feature, we sent a few questions to multi-disciplinary artist Kiki Lechuga-Dupont, one of Sixty's talented illustrators and animators who recently made the move from Chicago to Inglewood, California. In this interview, Kiki tells us about the moments from her childhood that ignited her love for animation, her journey rediscovering her own voice, and how animation can take on complex topics.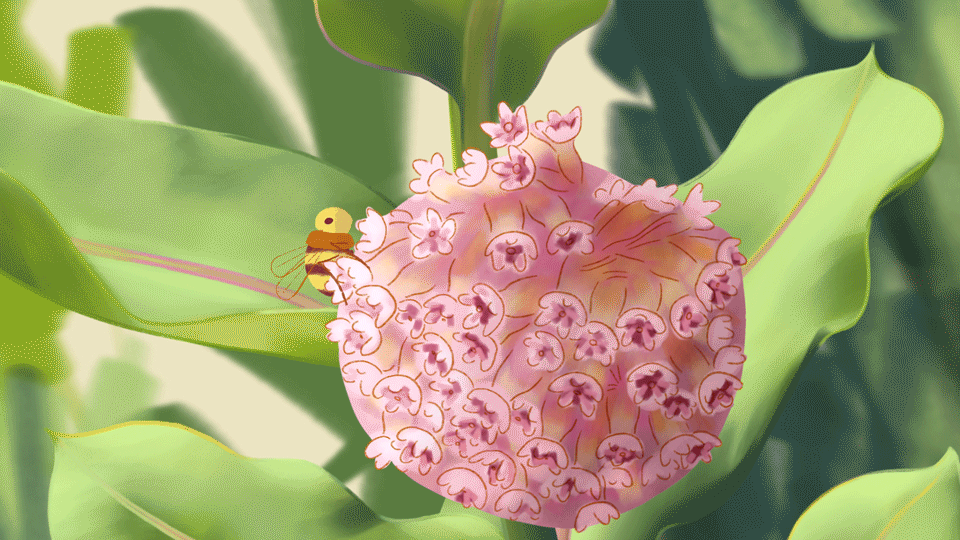 Sixty Inches From Center: What about animation draws you to this medium? Have you always worked in illustration/animation?
Kiki Lechuga-Dupont: I love film and animation is an extension of that. Animation transports the audience directly into the imagination of the artist; there are no limits. Everything seen has been carefully designed and curated. My favorite is hand-drawn, where every second of work includes 24 drawings coming to life; or stop-motion, where each movement is physically guided by an animator's hands — so much so that you can see their fingerprints on the characters sometimes. It expands a viewer's experience with visual art and guides them though moving worlds and stories.
I have been creating animation since I was a kid. I would make stop-motion pieces with play-doh, or draw frame-by-frame in Microsoft Paint. Windows Moviemaker was my editing software. I would peruse my parent's CD collection for my soundtracks. This would often end up being Earth Wind and Fire or The Bee Gees. I also created live-action pieces with my siblings.
I took traditional drawing and painting courses before entering film school. I initially wanted to be a film editor; it wasn't until I took an animation course that I was reminded of how deeply I loved this medium. I went on to graduate with a BA in film concentrated in animation. As a graduate, I wasn't sure which path to pursue, but I knew there was more I wanted to explore with my painting and design skills. I started working with illustration as a way to further develop this. Now, I'm working on ways to combine my animation and illustration skillsets.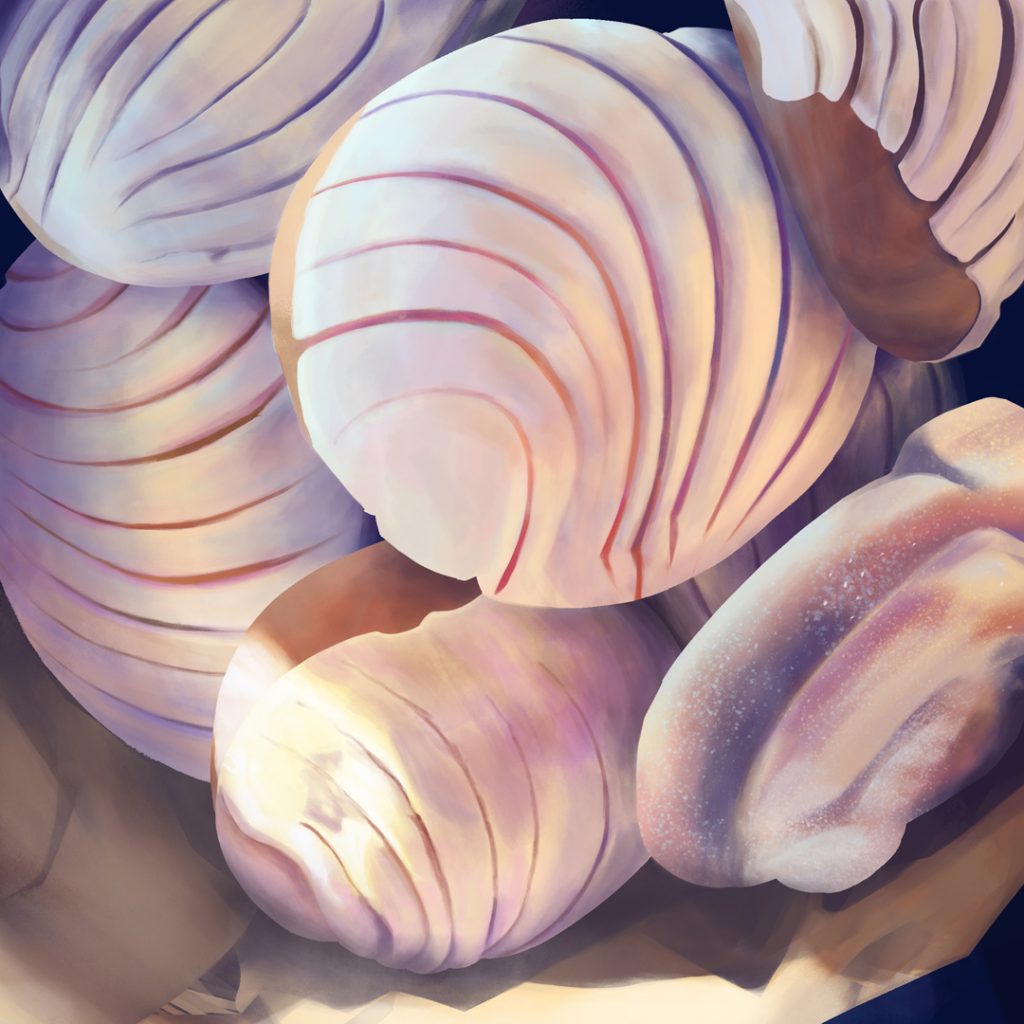 SIFC: Who (or what) continues to influence your practice?
KLD: I'm really moved by filmmakers, independent animators, and illustrators. I love revisiting the pieces that have really stuck with me; films like The Prince of Egypt, My Neighbors the Yamadas, and Moonlight. I follow a lot of different creators on social media and love seeing their work and practice grow. People like Xia Gordon, Jocie Juritz, Amir Khadar, Sofie Lee, Sarah Beth Morgan, Loveis Wise, to name a few. If a piece of work can pull me emotionally, I usually remember it well. 
I also love doing style studies and trying new techniques. I've never felt I've had a strict personal style because I'm always trying new things and learning from others.
SIFC: What element of your life (or element of your identity) shows up in your work?
KLD: Art has always been a form of escapism for me, especially as a child growing up in an unstable environment. I find when I create art I want to create an experience for the viewer that brings them somewhere else; somewhere safe and warm.
SIFC: What has been the most challenging part of your journey as an artist? What has been the most rewarding?
KLD: The most challenging part has been developing my sense of self and finding my voice. In the past, so much of what guided me were the thoughts and voices of others and their expectations. Over the past six years or so, I have done a lot of work to recover from trauma and abuse that silenced my inner voice. A lot of therapy. Slowly, I have been reconnecting to a part of me that was dormant. It was like slowly waking up and relearning how to speak. I forgot what my voice felt like, and to trust that it was safe to use it. This is something that feels incredibly new, and it's still a struggle. I still move forward, though — I'm still learning.
The most rewarding part has been looking back at my growth and seeing how far I've come. I love documenting my personal work and looking back at what has changed and what hasn't. I love learning and there's just so much I want to do. I'm often overwhelmed by the amount of things I want to try, but I never regret taking the steps to do something new.
SIFC: How do you balance working on your personal art and working on commissions/freelance work? Is there a fine line between the two?
KLD: At this time, the art I create is mainly freelance work. I honestly haven't developed a personal practice outside of creating a stand-alone piece here and there. I usually base these pieces on something that feels like a self-care practice — making something calming and self-soothing. I would like to solidify a consistent personal practice in the future.
SIFC: I understand you're currently moving from Chicago to L.A. What compelled you to make this move? What has your experience been like in the Chicago art scene?
KLD: Before our decision to move to L.A, my spouse and I had spent over a year planning a move to Berlin. We were moving his business there and had a studio and apartment waiting for us. As we were preparing the final details for our visas, some really unfortunate circumstances presented themselves and complicated our living situation. We had to make the difficult decision to not go ahead with the move. We believed that the conditions presented would not support the next chapter we wanted to see for ourselves. From there, we really focused on building a new plan that matched our vision for the future. We chose L.A.—a place we felt really drawn to during visits and a place could really picture ourselves in. It was a plan B that became our plan A. Ever since we made this decision things have been falling into place in a really beautiful way. It feels like validation for choosing what felt right for us.
I started engaging with the Chicago art scene through a group of artist friends I met in the restaurant industry. We would go to meetups like group figure-drawing sessions and drink and draw events. In 2017, I met my spouse and that became a much more formal introduction to the Chicago arts community. At the time he was running Candor Arts. I went to their events and openings, and met so many new people. I eventually worked on illustrations and designs for Candor. This experience led to working as an illustrator for Sixty Inches from Center. Engaging with the Sixty team has taught me so much about the vastness of the arts community and I've met so many incredible people. This journey has formed my art practice into what it is today; it's been warm and welcoming experience that I am so grateful for. <3

SIFC: What is your dream project?
KLD: My dream project would be creating an animated drama. Something with deep emotional and social impact that can be healing for those who have experienced childhood trauma. There's a lot of work out there that touches on these topics, but often they are made to educate the broader public; in turn re-traumatizing people in the audience who already experienced abuse first-hand. I want to see a film that was made by and for us — survivors. A piece that doesn't display harm on the screen but rather holds us and reminds us we're not alone and we're going to be okay because — look, we have each other and our chosen family.
I also feel animation is such a perfect medium for difficult topics. In the U.S. it's rare to see an animated film that is a complex drama. There's so much more to explore in this medium and I would love to be part of a team willing to take this challenge head-on.