Queer Dance Freakout: An Interview with Company Leads A'Keisha Lee and Dawn Heilung 
A discussion of the origin of Queer Dance Freakout, the role of lived experience in QDF's artistic process, and possible futures for the company in Chicago and beyond.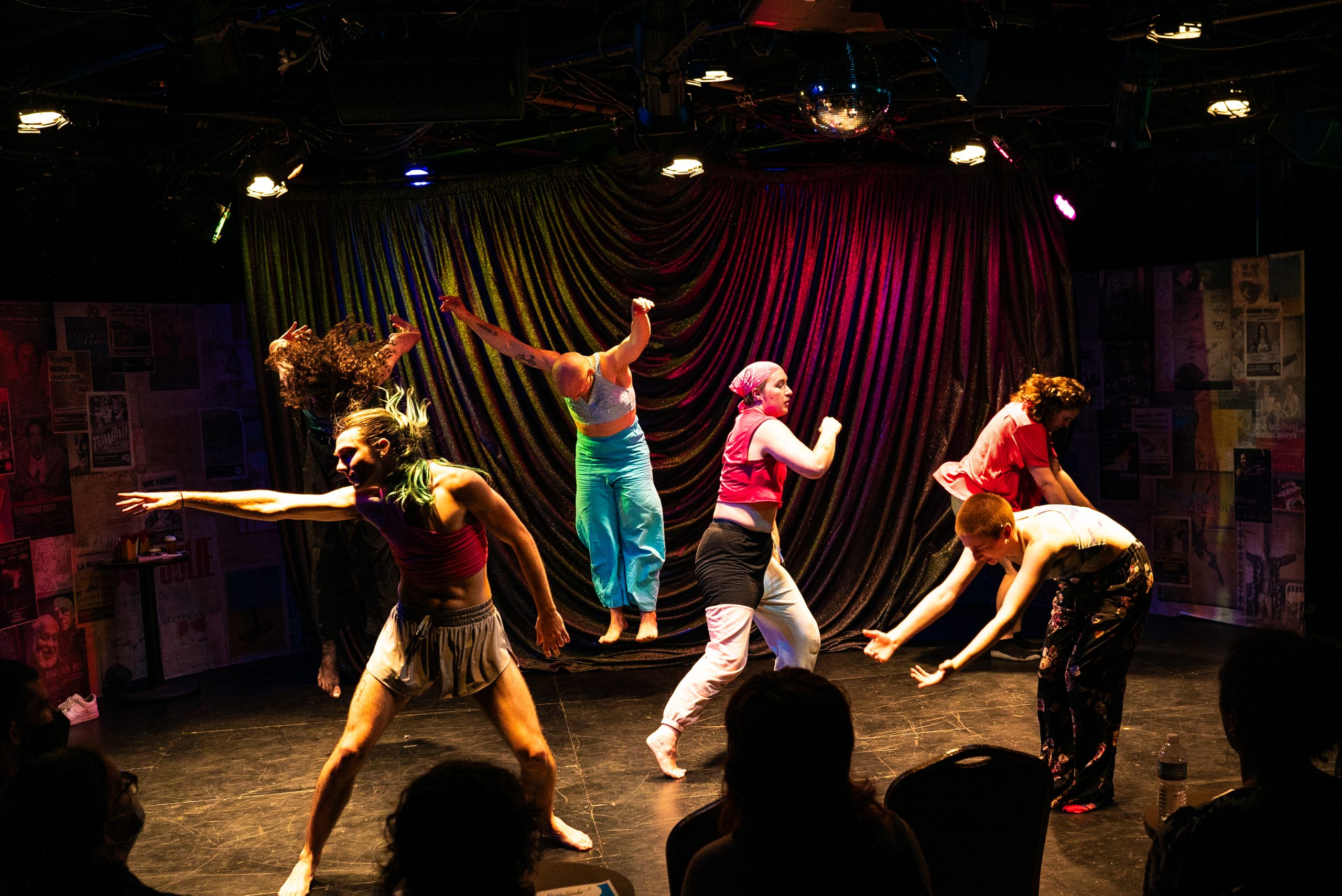 In just three short seasons, Queer Dance Freakout grew from a few friends seeking affirming dance spaces to a full-fledged company made up of queer, trans, and nonbinary artists.
---
Described as an "interactive choose-your-own-adventure-spectacle", Queer Dance Freakout (QDF) is a Chicago-based dance company made up of queer, trans, and nonbinary artists and storytellers. QDF blossomed from the idea of a few friends to a full-fledged dance company in just three seasons. Since the start of this year, they've performed at venues like Elastic Arts and the Steppenwolf Theatre and won the Audience Choice Award from the Chicago Circus & Performing Arts Festival. In 2022, they also won 2nd place for Best Dance Production and Best Dance Troupe in the Chicago Reader's Best of Chicago. In this interview, company leads A'Keisha Lee (she, her) and Dawn Heilung (they, them) discuss the origin of the group, the role of lived experience in QDF's artistic process, and possible futures for the company in Chicago and beyond.
This interview has been edited for length and clarity.
---
Lauren Beard: How would you describe the origin story of QDF?
Dawn Heilung: I first started Queer Dance Freakout (QDF) in Texas before I moved to Chicago when I was 18. At that time, I saw the Neo Futurists and really liked their performance art, short form, and multidisciplinary, and I thought: what if we do a bunch of short form dances, but the whole company is focused on movement based art—and it's all queer and trans people. I did that for about two years, from 2018 to 2020, and then the pandemic hit, putting things on hold. And then by the summer of 2022, I met a couple of other trans, non-binary dancers, and finally I was like, 'I think we have enough friends to make this happen.'
Since then, it's been a really big joyous energy. We've tried to create a space focused especially on healing through dance. That's so important to me because, for a lot of trans, non-binary, gender nonconforming, and queer people, we often aren't gendered correctly in dance—and aren't even able to wear costuming that feels affirming for us. That's a big piece of all of the work that we do: knowing where we're coming from, sharing our stories, our experiences, and our lives as queer, trans, non-binary people.
LB: A'Keisha, how did you get involved with QDF?
A'Keisha Lee: I first got involved as a general member. Every city's dance scene has its own vibe, and in Chicago, it can be quite competitive and expensive. There is a lot of pressure to pay your dues, or pay to play. But at the QDF audition, it was a more mutual experience. They promised that we would get paid for our art in a way that would be equitably distributed throughout the company. That was a change for me. QDF was also just really welcoming; as much as QDF wanted to find good dancers, they also wanted people to feel like they could be invested in the mission.
LB: What does it mean for you both to be company leads?
DH: A short way I'd put it is getting the girls together. But otherwise, A'Keisha and I are focused on the artistic direction of the company. We're building the vision, we're communicating with folks, and we're facilitating in rehearsal. And I think that's part of the queerness of our leadership model. A'Keisha and I are definitely leaders, but we have directors too. We have stage managers, we have producers, we have dance captains, and we all kind of trade out those pieces.
AL: Totally, facilitating the container, and especially working on the branding. Any time me and Dawn are going into a space with QDF, we ask, 'Who can we connect with here? What can we provide to them?' We're looking for non-transactional relationships, ones that are mutually beneficial.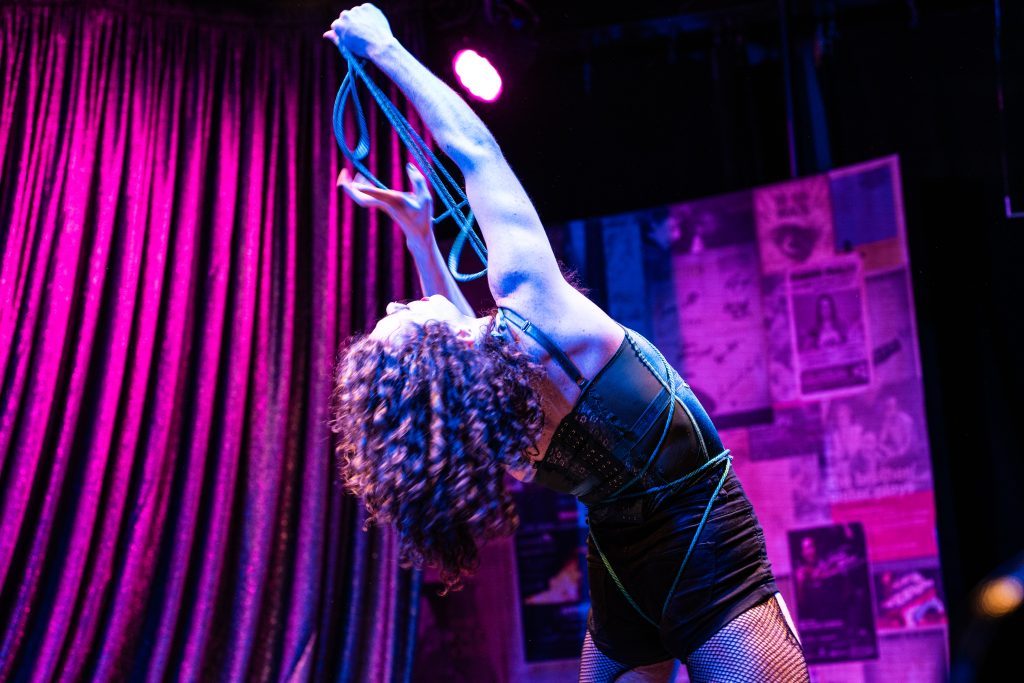 LB: Could you two talk more about QDF's artistic process?
AL: Like Dawn said, our whole ideology is based in moving away from a hierarchical form of direction. Typically if you're part of a company, there's an artistic director and maybe someone directing each individual dance. That structure tells you as a dancer that you are a body in the space, and you're doing things that have already been decided for you. To move away from that hierarchy, QDF starts off with an open pitch process for any member. So if a dancer says, 'last week, I was trans in this environment, and this happened to me, and I wanna dance about that,' we try to make that into a project. It's also important to us that it fits within an hour, which requires some difficult conversations. But we always lead with the question: 'As a dancer, how do you wanna show up? How do you want your art to be showcased?'
DH: I think leading with those questions are a new revelation for us. They also let us expand our world of dance in the creation process, which is not something that happens a lot in the dance community. In the modern dance companies I've been in, I'd usually be doing modern dance and nothing else. But with our company, we try to do many different styles, and we ask ourselves to try new things. For example, one of our dances that we've done many times is called Don't Fuck With Trans Kids. It's a response to all of the shit that's been happening to all the young trans people across America—a fuck you to Ted Cruz kinda energy. In that dance, we've taught a lot of people who've never done hip hop before to do hip hop. And, we cry a lot too, especially since it hits really deep when we're able to share each other's stories through our movement.
LB: And do you each have a favorite piece from QDF?
AL: Funny enough, I think as a company lead, I tend to enjoy the times when I'm not dancing, almost more than when I am—just to see the dancers blossom and grow.
DH: My favorite piece is a dance we have called Cunty. It's a piece about being that bitch to "Pure Honey" by Beyonce. Actually, one of our company members who didn't perform with us in our main season—their name is D Lacey, or D West in the Vogue Ballroom community—came and taught us the style for the dance. We got to do lots of fun dips and spins and other types of styles that we have never gotten the chance to do before.
LB: You've mentioned it a little bit, but could you also talk more about creating equity in QDF?
AL: Trying to figure out how to pay people is a big one. In our first season, we barely broke even. We made $4. So we had to ask: 'what do we actually want? What does success feel like to us?' And that led to some hard decisions about the company. We didn't recruit some really talented folks so that we could keep some who maybe don't have as much dance experience, which made our profit margins less.
DH: We're still working towards being profitable. It's really hard because the nonprofit industrial complex is not friendly to young nonprofits that have not been around for less than a year—especially when we operate in a very not-for-profit way. So, we split all of our money amongst all of our creators and collaborators each time, and we're fully transparent about all the money that's come in and going out and where it's been spent.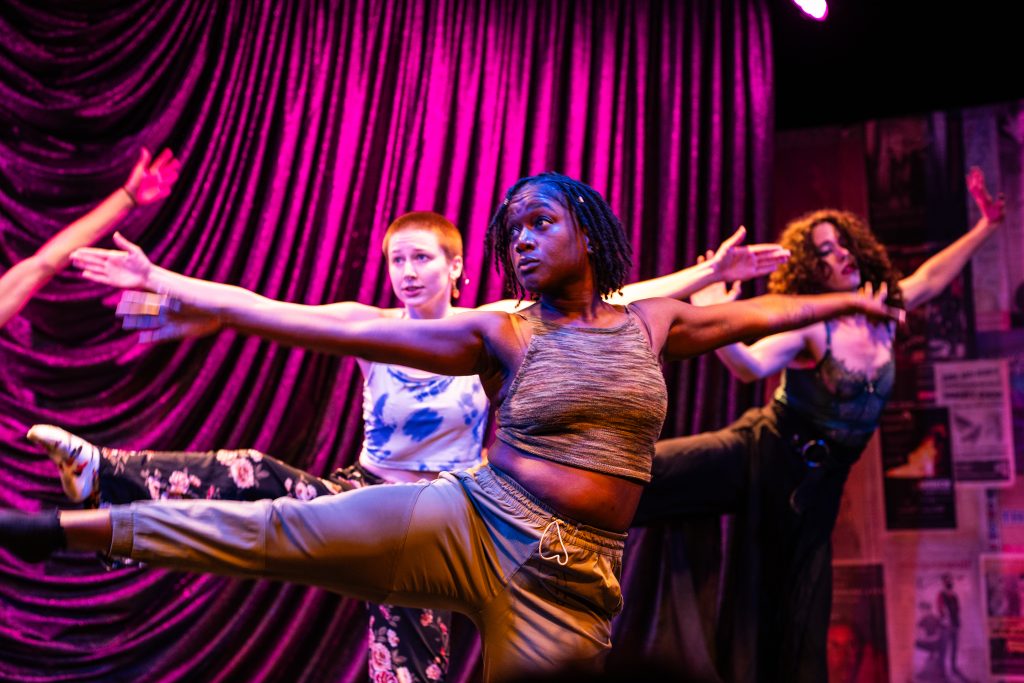 LB: That also makes me wonder—how has the broader Chicago dance scene responded to QDF?
AL: I feel like we've been embraced. Every traditional dance program that gives us the opportunity to come on their stage, they're moved. I think that they're genuinely moved by what can be produced through what they deem to be non-traditional.
DH: What A'Keisha is saying about showing up as non-traditional really matters. For example, there's a lot of European-based dance practices that separate the audience from the performer. But through queering our method, the audience becomes a part of our shows. I think that's something that folks from more traditional white-centric dance spaces don't see as often.
LB: Building off that, what are your visions for QDF?
DH: I really wanna quit my day job and someday make a Queer Dance Freakout dance studio. I also really wanna expand our education and make a junior company. Actually, something that I describe a lot when I'm pitching the idea of a junior company is that there's an age gap in what a young trans artist usually looks like. That age gap is because there are so many trans people who were alienated from artistic spaces when they were younger—but they really want to perform now. Plus, most of the folks in our company could teach a class of some kind, whether it's Russian movement or intimacy workshops, contemporary movement floor work, etc. Other than that, I don't think we ever would've imagined that we'd be performing at something like Steppenwolf, which is exciting.
AL: I envision so many things. I would love it if every dancer in QDF who wants to quit their day job could and just dance. I would also love to see QDF be able to create a junior company or a training team—because a lot of times dancers, especially queer dancers, can't get access to training or spaces that are affirming of their identities or bodies. And I also wanna see little QDF chapters. I want us to just be all around, all over the place, inspiring other groups. I wanna get a phone call in two months with someone saying, 'I saw your show and now we're making our own show.'
---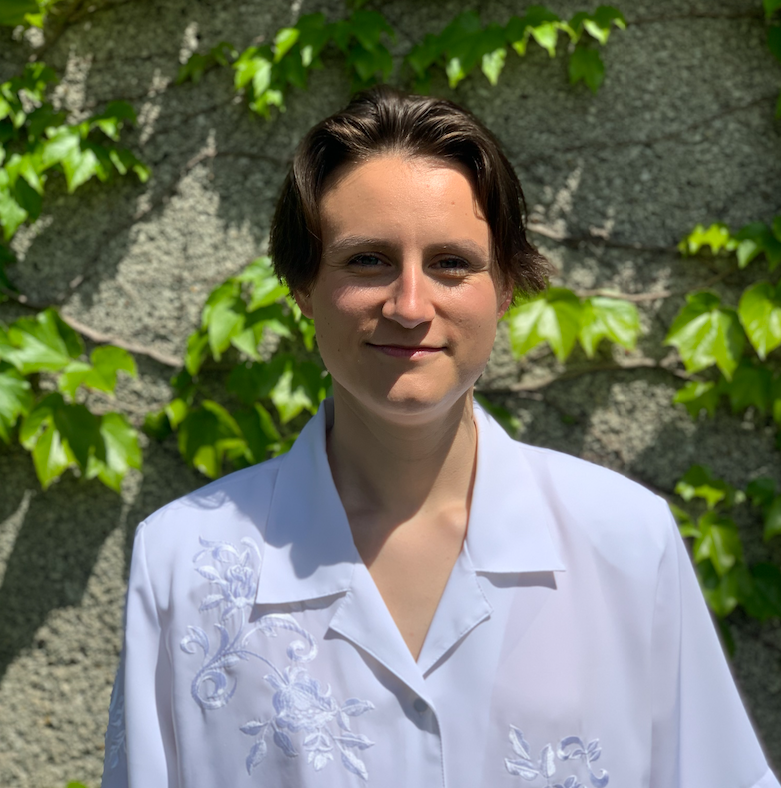 About the author: Lauren Beard (she/?) is a writer, researcher, and scholar based at the University of Chicago. Her work centers how those at the margins heal and resist in the context of structural violence, exploring themes of interiority, interconnected solidarities, and affective becoming in everyday life. She is committed to engaging with broader audiences through her work as a Research Fellow for NPR's Invisibilia, Health Humanities Fellow at the Smart Museum of Art, and contributor to outlets like Sixty Inches from Center and the South Side Weekly.