On Balance & Play: Tetsuya Yamada's Shallow River
The artist's latest collection of sculptures at Midway Gallery uses craft and a sense of play to highlight our connection to the natural world.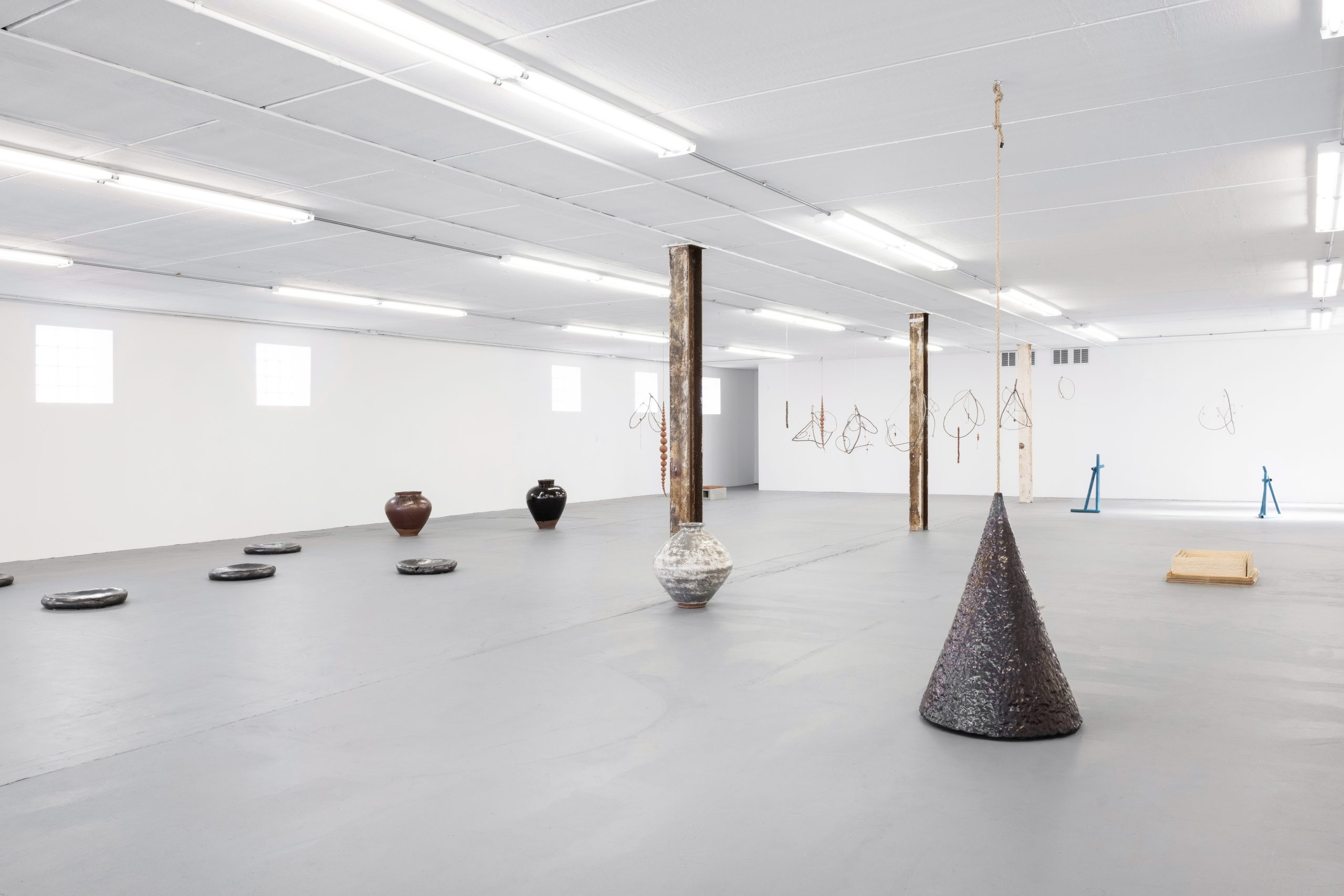 I lived in Minneapolis for only one year, but the city's vibrant constellation of artists and galleries left a deep impression on me. Like a lightning bug, I am drawn back whenever I can. When I came back in early October, one of the first stops on my list was Midway Gallery, to see Shallow River, a new body of work by artist Tetsuya Yamada, who is best known for his work in ceramics and sculpture.
Yamada's sculptures are elegantly installed at Midway Gallery's new space in Northeast Minneapolis, just east of the Mississippi River. Together, the body of work experiments with qualities of twinkling and balanced lightness and weighty, assured heaviness. Polished glaze casts glimmers across the sunny space and enticing forms suspended from the ceiling cast long shadows across the gallery. Accompanied by a stylish bound text from scholar and critic Alan Longino which probes the question "where do art history and craft go to when they are alone?" Shallow River features Yamada at his playful and ambitious best.
The suite of works masterfully occupying the sun-drenched and low-ceilinged space calls to mind Yamada's ongoing Temporary series of short-term and site-specific interventions in abandoned or derelict sites around the Twin Cities like gas stations, laundromats, and empty storefronts. The Temporary series evinces a longstanding investment in the power of surprise, and the ability of beautiful objects to pierce the fabric of everyday experience.
This reverence for play, surprise, and beauty is echoed at Midway. One of the first works that greets the viewer when entering is an innocuous pot, but as one inches closer she realizes it is bottomless — the illusion of a solid vessel raised on wooden stilts. Functionless yet beautiful, the Duchampian gesture of the vessel made me laugh out loud. In conversation, Yamada cited ceramicist Ron Nagel as an important precedent for this sort of work that subverts expectations around functionality. The vessel sets the tone for a suite of works that enchant, beguile, and never fail to surprise. The striking uselessness of the false vessel is made more potent by its proximity to a series of six floor-bound cushions, on which the viewer is invited to sit. These proffer the illusion of well-worn softness but are indeed wrought of ceramic.
Yamada really shines in A series from the River (1-9), 2021, a suite of delicate and totemic forms suspended from the ceiling. Twisting sticks, held together by taut twine and ceramic beads, vibrate with potential energy. Curved seemingly just before the point of snapping, the balance and harmony Yamada achieves among competing and tangled elements — branches, beads, and string — recalls the work of post-minimalist masters such as Eva Hesse or Maren Hassinger. Simultaneously fragile and strong, Yamada's suspensions contain whole universes in their contained and specific spatial logic. They pulse and they breathe, they rest on a precipice. Their lightness is tempered with and alongside a suite of four heavy cerulean assemblages displayed alongside them (Form of the Verse 1-4 (2020)). Ceramic forms here imitate clanking metal pipes, and likewise evince enduring concerns with balance and equilibrium.
I was also taken by a yellowed and textured maze-like floor bound square spiraling form resting on a stack of newspapers From 3 Parts: In and Out Out and In (2019). As Longino smartly identifies in his exhibition text, the ceramic form recalls the circular rhythms and patterns of the potter's wheel, an essential element of ceramic practice. It also, in its use of newspapers as plinth or support, recalls the spiraling sensation of following the news these days: plagues, fires, coups, political violence — it's almost as hard to look away as it is to look at all. The phrase "doom-scrolling" has gained so much popular use since 2020 that it is now listed in the Merriam Webster dictionary. Yamada's ceramic form blocks and obscures the legibility of the piles of text below it, but one can guess the tone and content of contemporary discourse. Like Brancusi before him, the base is part of Yamada's sculpture, but, unlike Brancusi, the physical heaviness of the sculpture presents a marked dissonance with the flimsy papery lightness of the base. Newspapers are cheap, accessible, and filled with an emotional heaviness that isn't reflected materially. Yamada is fascinated with this opposition, and sees the spiral resting atop the stack of papers as a type of mandala that offers focus and can pierce through stacks and stacks of infuriating and deflating words.
---
The sheer skill and dexterity of Yamada's craft is evident. What sets him apart is his use of humor, play and suspense. This creates a lively atmosphere and makes Midway a hard place to walk away from. Tetsuya and I corresponded via email and met on Zoom in early November 2022 to discuss the show. Responses have been lightly edited for length and clarity.
Meghan Clare Considine: Your exhibition title comes from the 17th Century Japanese Poet, Basho, who said, "A good poem is one in which the form of the verse, and the joining of its two parts, seem light as a shallow river flowing over its sandy bed." What is the relationship between poetry and pottery? Poetry and the visual arts? 
Tetsuya Yamada: Poetry seems to suggest what's beyond the physical appearance through rhythm and nuances of the literacy language. Visual arts could do the same in different ways. While there are so many different kinds of pottery, in general, the practicality of pottery adds another layer of experience — interactivity.
MCC: Many ceramic artists talk about environmentalism and place with regard to materiality. Is there an environmental impulse in your work?
TY: It makes me think of traditional crafts in Japan, for example. The unique regional traditional Japanese craft has a strong relationship with the region, geography, and climate. Some [families traditionally] harvest clay and store it for the next generation. But my practice doesn't belong to that kind of practice. I have harvested local clay and used [it], but most of my clay resources are from ceramic supply store.
I do care about the environment for future generations and practice in practical daily life regardless of my professional practice.
MCC: Where do you source your branches? How long have you been making the untitled series of strings, branches, and beads? Do the branches ever snap?
TY: The first piece I created with a wood branch was sourced from my backyard. It bent pretty well. I saw the same species of plant by the [Mississippi] river viciously growing, so I collected some. Yes, I have snapped the branches, but it's just a part of the process.
MCC: Writers such as Alan Longino and Arthur C. Danto have talked about Constantin Brancusi and Marcel Duchamp being major sources of inspiration for you. I saw this, too, in the role of both humor and utility in this body of work. You have newspapers that can't be read and vessels that have no bottom, so they cannot hold anything. People are invited to sit on your ceramic cushions which, like the category of craft itself, scrambles the boundaries of high and low art. What do you see as the work of function and of playfulness in your practice? Are your works meant to be "used" and if so, how?
TY: I believe this problem comes from the modern era with the establishment and domination of formalism by focusing on the specific aesthetic and segregated types of arts as high and low in some way. The idea of "Art for Art's sake" marginalized other types of works. I have a passion for many kinds of art, so in my mind, there are not much of boundaries.
MCC: You've been a professor at the University of Minnesota since 2003. Does teaching play an important role in your practice?
TY: I think so. I am so fortunate to have my job at the University of Minnesota, where I am in a rich learning environment that inspires me. I learn much from working with the students, who give passion and energy.
MCC: What, to you, is unique about the Twin Cities Arts Community?
TY: I grew up in Tokyo and love large cities. But at the same time, it has high stress. The Twin Cities provide me with a good balance. The Arts Community here is small but very strong.
MCC: How do you feel about the current mainstream embrace of craft? Do you think the recent host of museum exhibitions are overdue?
TY: I think my view is that interesting work is interesting, and good work is good, no matter what type of work. There are many not-so-interesting artworks and craftworks; at the same time, there are interesting artworks and craftworks. The question is how we view the works without being influenced by collective mass trends but with an independent mind.
MCC: What's next?
TY: A mid-career survey at the Walker Art Center in 2024.
MCC: Thank you, Tetsuya!
---
Tetsuya Yamada studied ceramics at Tamagawa University in Tokyo and received his MFA from Alfred University (NY). He is a Professor in the Department of Art at the University of Minnesota, Twin Cities. Yamada's work is included in the collections of the Walker Art Center, Minneapolis Institute of Arts, Portland Museum of Art, and the Fabric Workshop and Museum in Philadelphia. He has exhibited his work and participated in artist residencies both nationally and internationally. In 2020, Yamada presented Waiting at the Hmongtown Marketplace in St. Paul as part of Midway's Off-Site series.
---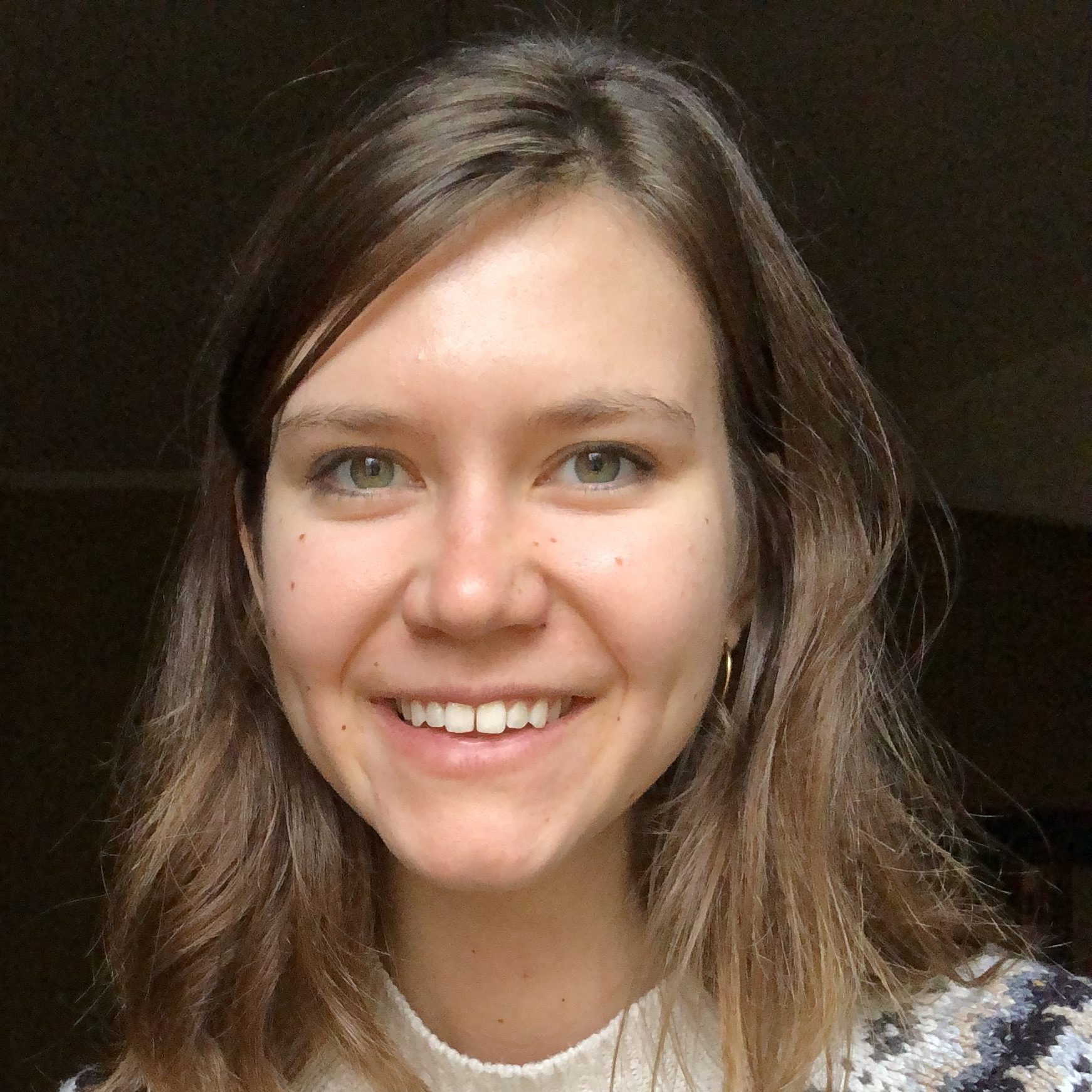 About the Author: Meghan Clare Considine is a writer and curator currently based in Western Massachusetts. She was the 2021-2022 O'Brien Curatorial Fellow at the University of Minnesota Twin Cities' Weisman Art Museum. She is currently organizing the group exhibition to see oneself at a distance, opening in March 2023 at the Massachusetts Museum of Contemporary Art (MASS MoCA).