Elbow Grease: Play and Being Played: Survival Tactics of an Artist
In surviving as an artist, there is a thin line between opportunity and exploitation.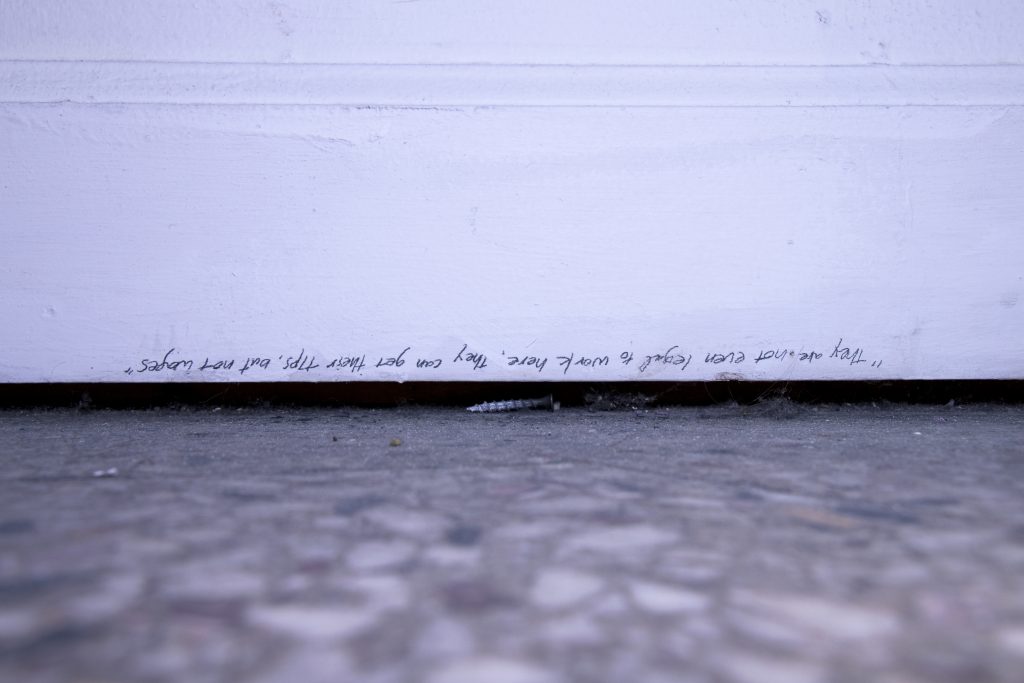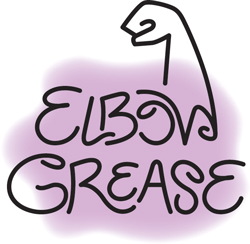 Elbow Grease is a social media intervention that Chenoa Baker created in 2021 as a response to the unseen female labor in an MFA/Boston Union protest. The name comes from a part of the plot of Funny in Farsi by Firoozeh Dumas where an Iranian woman who moved to the US in the 70s was told that she needed elbow grease to remove a stain but because of linguistic differences, she did not understand the idiom and asked a cashier what aisle elbow grease is in. The cashier then explained that it requires scrubbing and pressure which is a cross-cultural concept that places the woman, in this case, as the agent of change.
In partnership with Sixty Inches From Center, Elbow Grease has asked writers to respond to the Elbow Grease mission:
Elbow Grease combines media, art, and vernacular images to recognize women and nonbinary folks' labor. While this idiom is not linguistically universal, its concept is palpable and underrecognized in all capitalist systems across differences. There are multiple factors influencing labor — race, color, gender, education, sex, immigration status, and class, to name just a few. There are also multiple linguistic terms to describe this labor. Overall, this project seeks to recognize and interrogate labor's visual grammar while highlighting its representations' multiplicity.
Logo by Tianna Garland.
---
I thought it would be a mere episode when I took an under-the-table job and got paid less than the minimum wage. I was rolling sushi and washing dishes in the early morning at the Sushi Express. When the business went bankrupt, I didn't get my last paycheck, which I needed to pay rent. I thought it would be a mere episode when I commuted four hours a day to work at a crowded wig store, endlessly packaging and shipping wigs sold online. My hemorrhoids worsened because I stood still for several hours every day. I thought it would be a mere episode when I worked as a nail technician for two years. I wasn't even interested in doing my own nails, but I stayed on because my boss was willing to give me a flexible schedule for exhibitions or artist residencies. Every time I thought it was just a brief period in my life. "This too shall pass," I thought, imagining I would be able to look back later and smirk.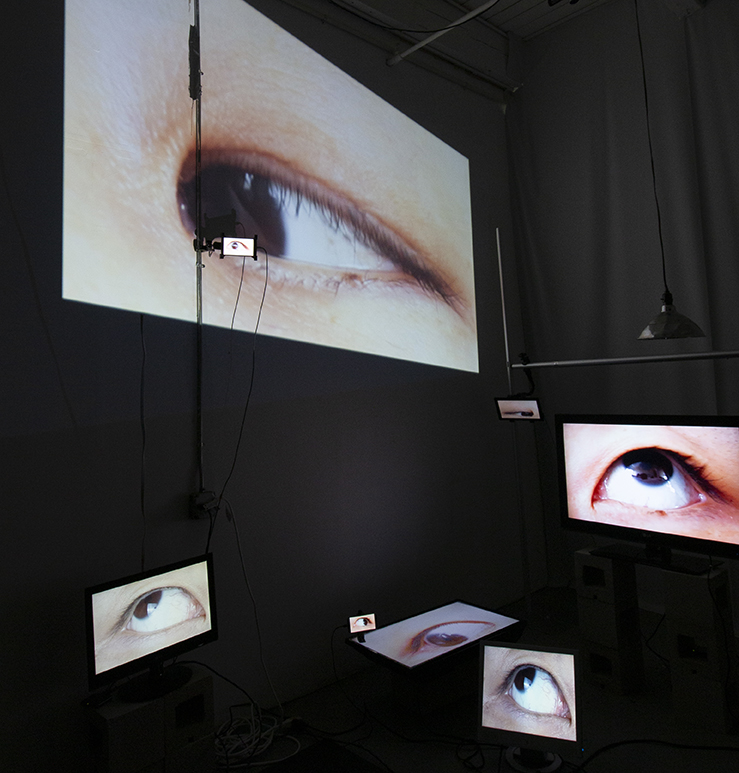 But even now, when I can work legally, I work about 55 hours a week and receive near minimum wage. As always, the money I earn is poured into my art practice which I make zero dollars from. Now I know there are no episodes to look back. It is the pattern I live. I am not talking about my limited ability or personal hardships. If there is a "hardship" competition, I know a lot of people who would win the prize multiple times.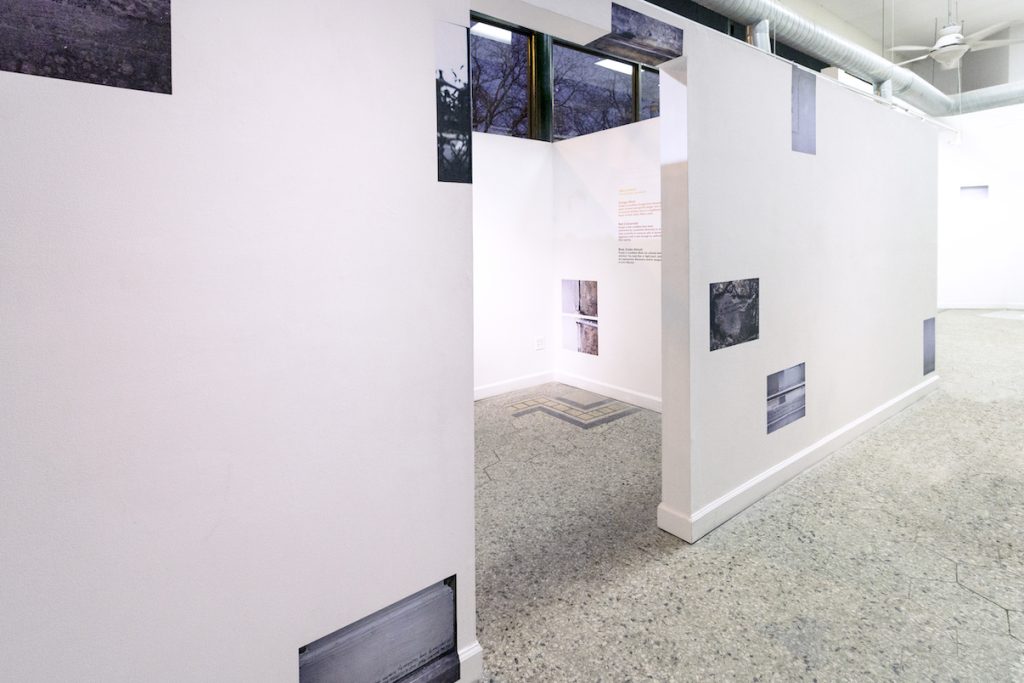 Rather, what I want to discuss are the structured situations that anyone can end up in. In my case, the story goes like this: a small Asian girl encounters people's 'generous' projections on her to be a marginalized immigrant, a rich Asian, the face of diversity, and a perpetual foreigner all at the same time. The plot thickens as making art is not wage labor; therefore, being an artist cannot be a real job. The artist quit her job over "great opportunities" called residencies and exhibitions to sustain her career, then tries to find a new, obviously unstable, job after the opportunity is over. The pattern reboots periodically.
These comical scenes are what make up my life. Some people disguise all this as an opportunity and required passion for art. But I, or rather we, are the ones consumed by this fine opportunity and used as fuel in the world. This is definitely not an 'episode.'
I remember a co-worker who used to be a math teacher in her country. In the US, she gave foot massages and painted customers' nails with a nervous smile. She worked 50 hours a week and longed for her son, who still lived in her home country. I also remember a white colleague who was angry about the inequality of opportunity. But, at the same time, she taught English at a school in an Asian country on a travel visa for a few months, even though she hadn't majored in English or English education, and even though she wasn't interested in Eastern culture. She was able to travel abroad after getting a fat paycheck from the school. The two stories sound different, but they were produced by the same root problem. To naively think it's just about personal lives and different choices, I have been too fortunate and unfortunate as I come and go from place to place. I have witnessed too many things out of the corner of my eye. Also, I am aware of my own privilege.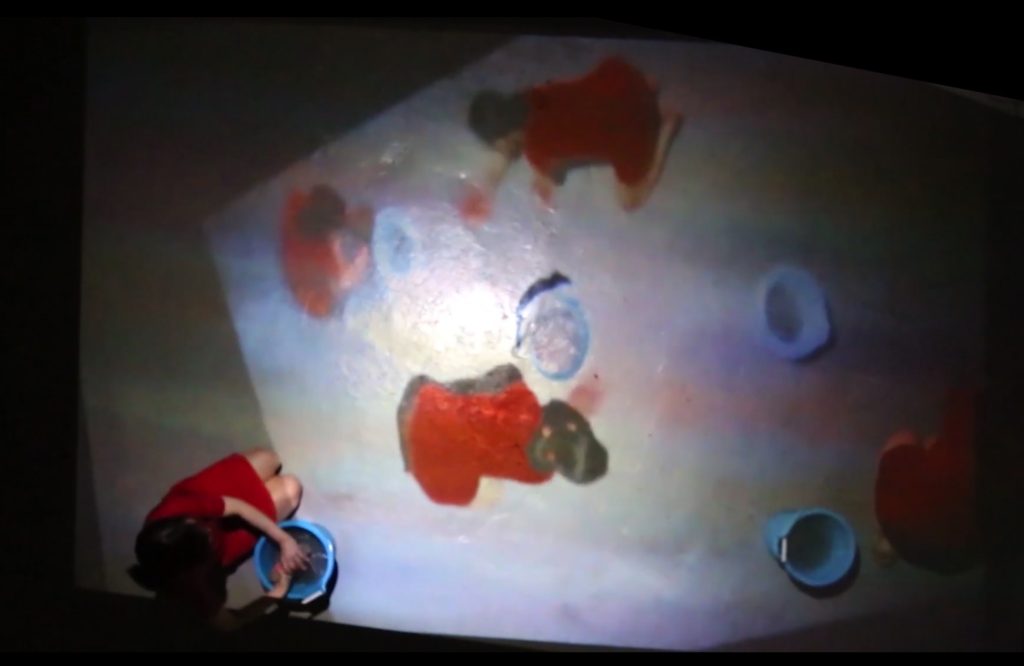 Most of all, as an artist, I can tell this story. Thanks to my partner's support, I still have the choice to quit my day job without worrying about paying rent too much now. So, I want to use this privilege not just for me, but for us, expanding the idea of who is considered 'us' and exploring how we connect with each other in this neoliberal economy.
(Originally published in 2019; revised in 2023 for Sixty Inches From Center)
---
About the author: Nayeon Yang is an interdisciplinary artist and manual worker based in Chicago. Based on her experiences of changes in her social status and recognition depending on where she is, the US. or South Korea, she learns and explores the politics of foreignness and the relationship between capital and labor in a global society through her projects. Yang has exhibited at different venues, including Chicago Artists Coalition, Roots and Culture, Co-Prosperity Sphere, Defibrillator Performance Art Gallery, 849 Gallery at the Kentucky College of Art and Design, Roy G. Biv Gallery, Suchang Youth Mansion, Mythtake Museum, and name a few. In 2024 her work will be exhibited at the Hyde Park Arts Center, and apexart gallery. Yang is also a recipient of SPARK grants from the Chicago Artists Coalition, and Individual Artist Support Grants from the Illinois Art Council Agency. In addition, she is an alumna of residencies such as the Center Program, HATCH residency, High Concept Labs, Birdsell Projects, ACRE, Wassaic Project, and others. Follow her on Instagram at @navelnayeon