Elbow Grease: Bringing People Together Under Desi Starlight
Saadia Pervaiz writes about the thriving South Asian—Desi—community of makers on Devon Ave.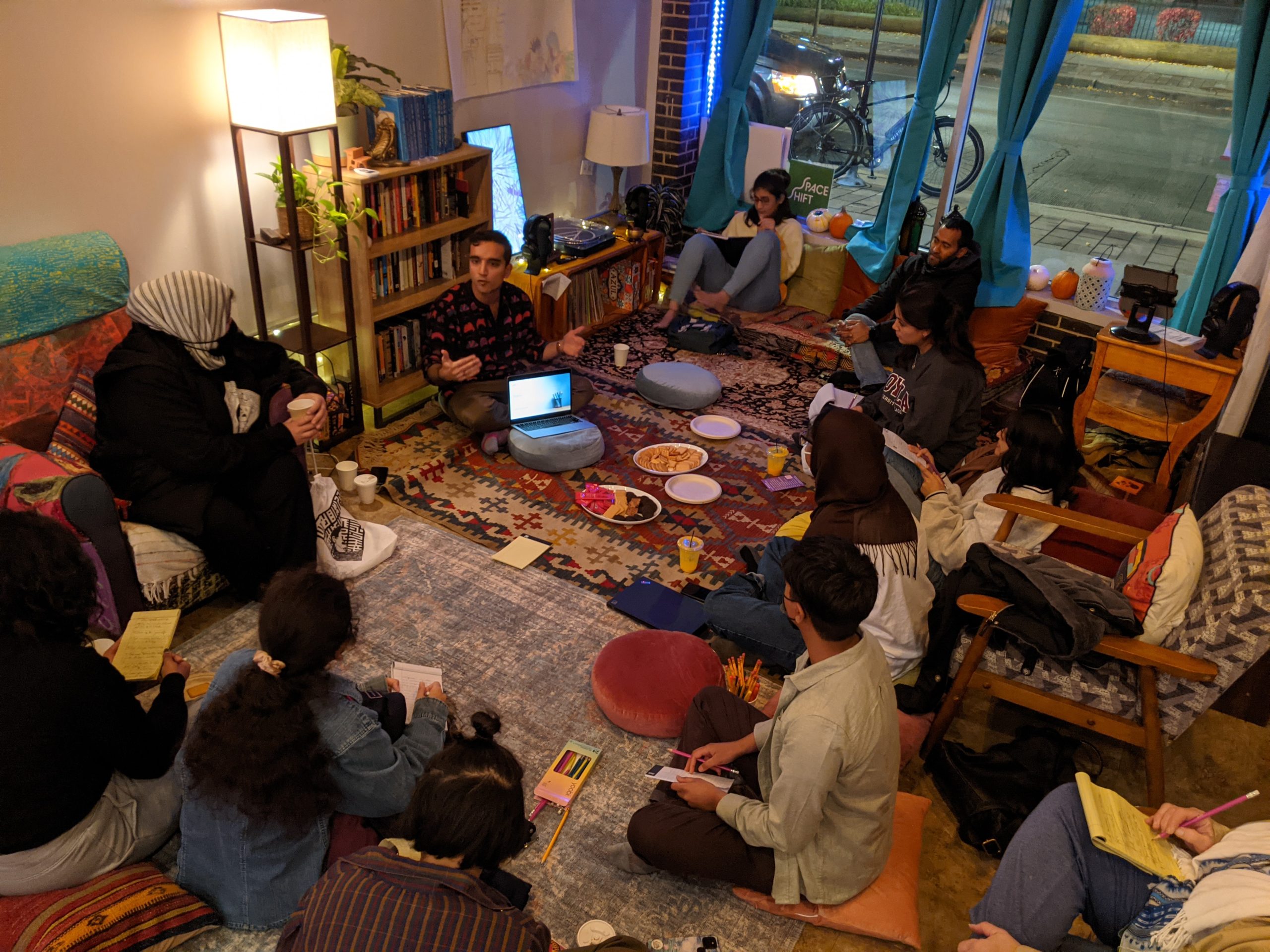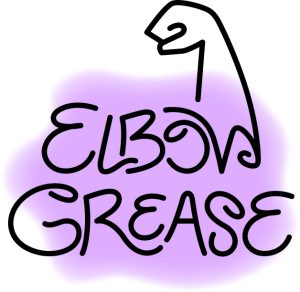 Elbow Grease is a social media intervention that Chenoa Baker created in 2021 as a response to the unseen female labor in an MFA/Boston Union protest. The name comes from a part of the plot of Funny in Farsi by Firoozeh Dumas where an Iranian woman who moved to the US in the 70s was told that she needed elbow grease to remove a stain but because of linguistic differences, she did not understand the idiom and asked a cashier what aisle elbow grease is in. The cashier then explained that it requires scrubbing and pressure which is a cross-cultural concept that places the woman, in this case, as the agent of change.
In partnership with Sixty Inches From Center, Elbow Grease has asked writers to respond to the Elbow Grease mission:
Elbow Grease combines media, art, and vernacular images to recognize women and nonbinary folks' labor. While this idiom is not linguistically universal, its concept is palpable and underrecognized in all capitalist systems across differences. There are multiple factors influencing labor—race, color, gender, education, sex, immigration status, and class, to name just a few. There are also multiple linguistic terms to describe this labor. Overall, this project seeks to recognize and interrogate labor's visual grammar while highlighting its representations' multiplicity.
Elbow Grease logo by Tianna Garland.
____________________________________________________________________________
It's a September evening on Devon Avenue in Chicago's West Ridge neighborhood. As the sun sets on another busy day full of grocery shopping, tailoring, and worshiping, a shadow of a crowd slowly piles into a storefront, titled Starlight Jewelry, or مجوھرات سیتارلایت, with an array of colorful lights emanating from within. Inside was not a jeweler, but was Starlight, a community art space focused on highlighting the talent of Chicago's South Asian art scene. For the next month, the Starlight pop-up hosted workshops, open mic nights, lectures, and art talks within its colorful, warm walls. And it all started with one question: "Why don't we just do our own thing?"
Melissa Munira Jafri thought that when she and her husband, Asad Ali Jafri, faced frustrating restrictions against people of color while working in the arts. After moving to Chicago right before the COVID-19 pandemic, Munira, an interdisciplinary artist and community organizer, noticed an absence of an artistic community and cultural recognition in West Ridge's Devon Avenue. So, they set out and did their own thing—uplifting local artists in the process.
There are places like Chinatown that have cultural plazas where people come together. That's just something Devon lacks. It's very transactional. You need to go to a store and buy something.

Melissa Munira Jafri
After chatting with friends about the dearth of arts in Devon, the Jafris founded SpaceShift Collective in an effort to bring artists together to mingle, network, and have fun. In August 2021, they occupied the corner of Devon and Talman for community arts activations and interventions, underscoring Desi creative culture in the process. The experiment drew a large, diverse crowd spanning generational, religious, ethnic, and socioeconomic backgrounds to their chai nights, Devon Dance Party, and Get Down on Devon concert. That's when Munira knew they had something.
Inspired by the success of SpaceShift's first installment, the collective decided to move into the Starlight storefront the following year. This time around, they had assistance from the Race, Caste, and Colorism Project at the Northwestern Buffett Institute for Global Affairs. With that said, they invited resident artists into the space, setting the stage for community growth.
A Secret Garden
Tulika Ladsariya stands at a haath-gadhi, titled Yours, tenderly, repotting a propagated houseplant on a warm April evening at the Chicago Artist Coalition. This planting station is a piece in Ladsariya's exhibition, Enduring Roots, a part of her BOLT residency program. Community is key to Ladsariya's practice. Her goal is to bring visitors together and cultivate an environment for growth and fellowship while discussing shared identity, whether it be motherhood, womanhood, or desi-ness. Her aim to form a sense of familiarity comes from the initial culture shock she felt when she first moved to the United States.
"Suddenly becoming a migrant and feeling that was pretty intense for me," Ladsairya shared while recalling her American artistic journey. It pushed her to explore a new perspective in her practice, interrogating the role the community has in the foundation of South Asian identity.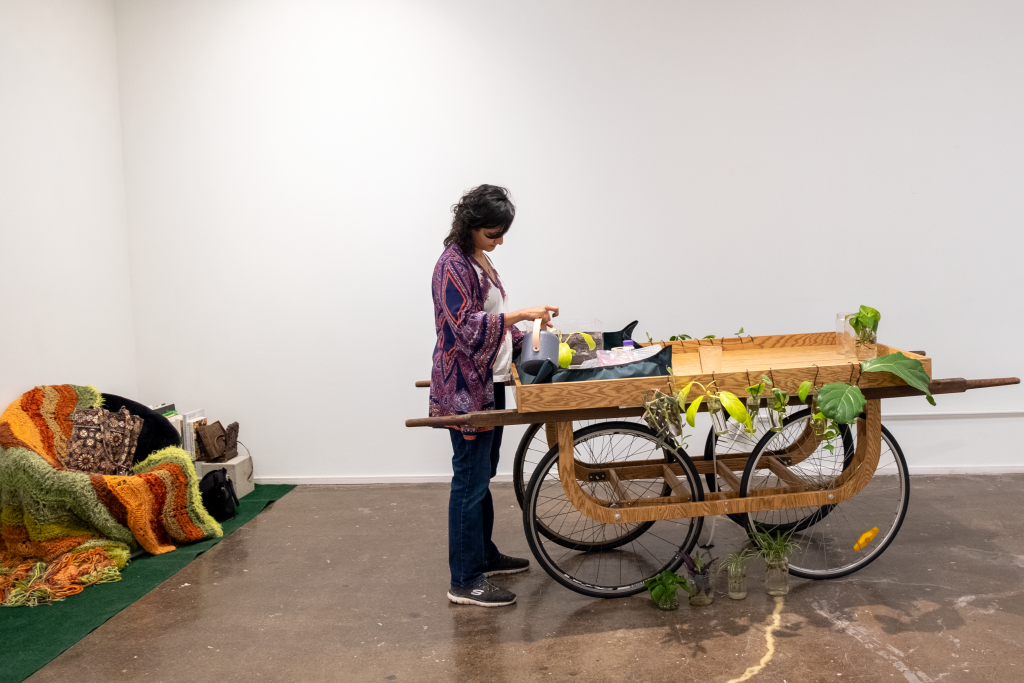 The show is a sanctuary that encourages and nourishes conversations about belonging and home when dealing with internalized otherization. Leaves and flowers unfurl in person and throughout the space using paint, clay, and photographic prints. Ladsariya's childhood maps serve as canvases for botanical cyanotypes; ceramic vessels are textured with embedded floral crochet gifted from her mother; life-size silhouettes of the artist, positioned in poses of domestic labor, are adorned with acrylic garlands of vegetation.
Another set of these silhouettes was installed in the Starlight storefront during her residency with the SpaceShift Collective. Ladsariya echoes Munira Jafri's concern regarding artistic enclaves within Chicagoland's de facto South Asian capital. When she was given a chance to bring her art into the space and foster intimacy around art, she took it. Along with her silhouette wall installations, Ladsariya also hosted a workshop that taught block printing to Starlight guests. Not only was she sparking conversations about desi culture and standards through her visual art, but she was doing so in person with community members.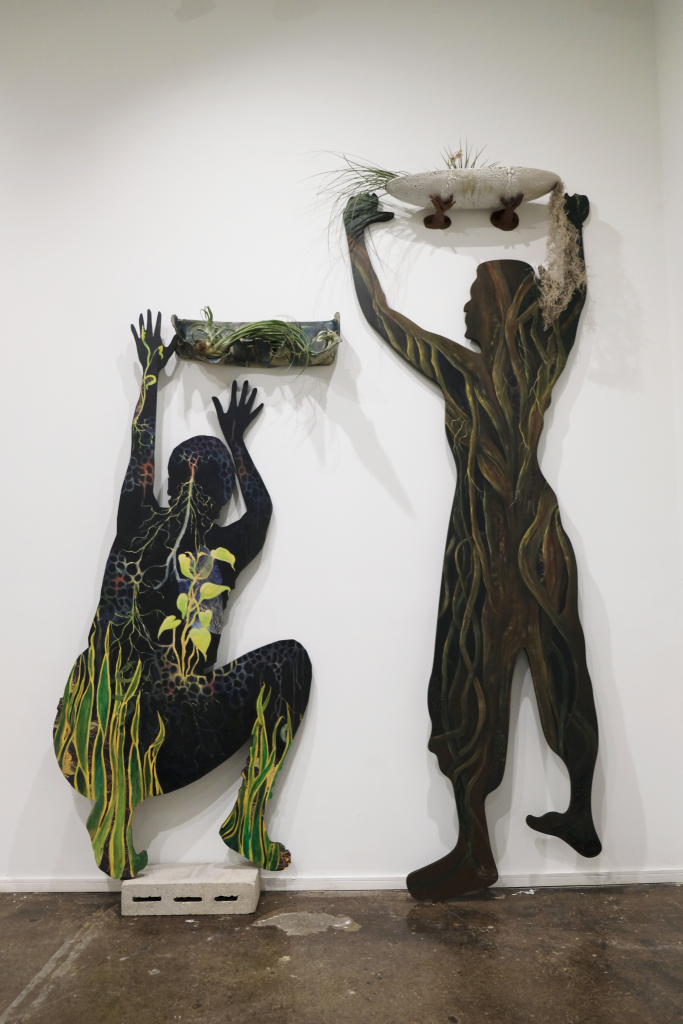 "There hasn't been an arts scene," Ladsariya, who has been working in Devon for the past decade, said. "Even when I was on the streetscape redesign project, it was more for aesthetic than necessarily community art." After joining the collective, she saw the seeds of change starting to get sown. Uncles and aunties would stop by, curious to explore the once-closed shop. Members of the desi community from neighboring hamlets, like Evanston and Skokie, were stopping by after hearing about the pop-up's programming, including her workshop. Ladsariya witnessed connections being made and relationships rekindling. She and other members of SpaceShift were finally creating a space that they had only envisioned in their heads.
---
I think I'm starting to see change. It is within this group; they understand art in a larger context and bring their experience and passion together. There really isn't much more motivation than: we see this art portal that Devon has the potential of being. It's much more than a transactional space.

Artist Tulika Ladsariya
---
Connections Across Oceans
For Kushala Vora, a multi-disciplinary artist based in Chicago, community and the arts played a key role in her development. While at art school in Boston, she faced difficulty trying to understand art practice in America. "My references were completely different," Vora said of her experience in art school critique. "They were community focused in that, different art practices happened. It wasn't necessarily art in the capital 'Artsy' sense." Formal tutelage came from the ubiquitous colonial tradition—she had to learn to paint portraits and landscapes, among other assignments, and stage them for criticism.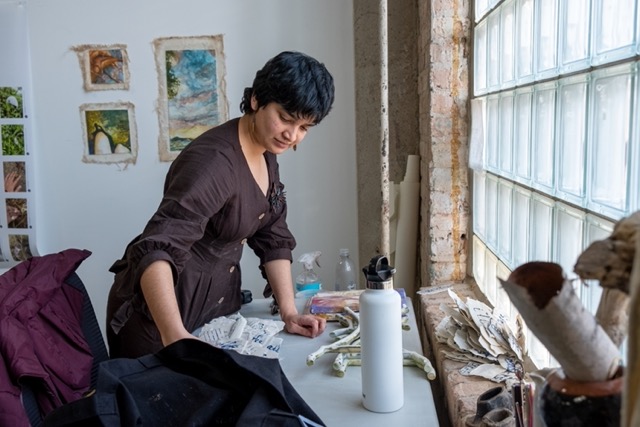 At a young age, Vora and her family would make and sell ice cream to neighbors and other locals from a garden in Panchgani, a hill station in India. It was a family affair—her mother would give tours of the garden while she assisted where she could. In her free time, she made crafts for the household: rangolis with her mother during Diwali, decorations with neighbors for Eid, or for churches with friends for Christmas. It was still art, but it was incapable of being framed within the artistic parameters that she learned in America.
After art school, she went home to India to pursue an Indian art history degree. There, she uncovered more familiar trends: the way art, poetry, and music were (and are) read and understood and general artistic trends from pre-colonial to postcolonial eras.
There was no exoticization. We were talking about our own history—it was a different point of view. But these worlds are converging very fast.

Kushala Vora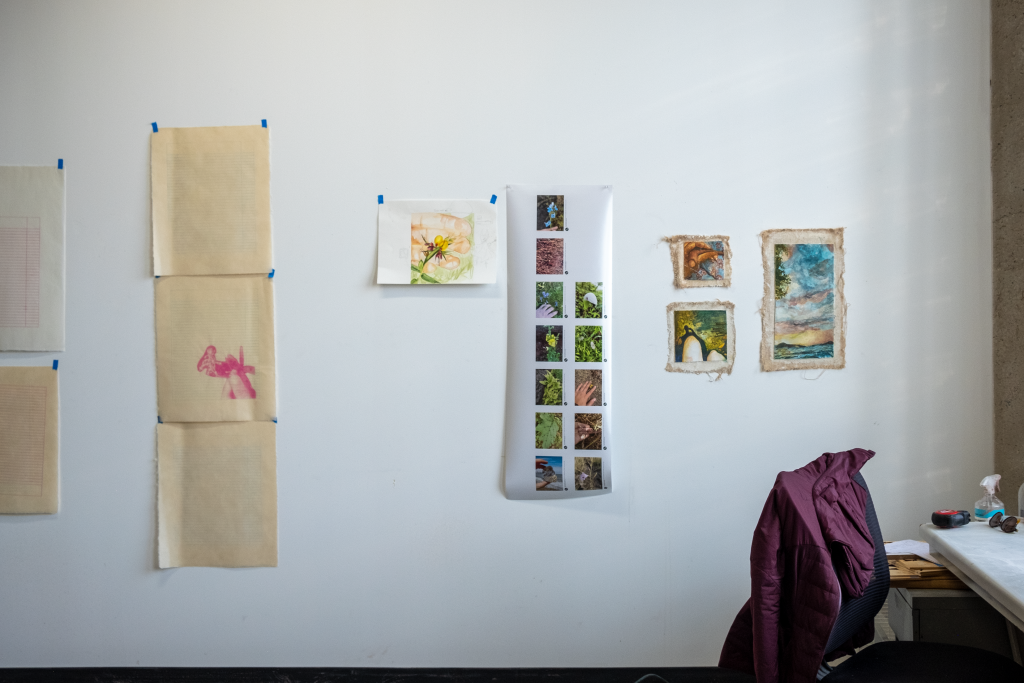 Vora brought her intersectional scholarship with her to Chicago once she returned to the States. While a resident artist at Starlight, she noticed the space housing the creation of a language that was absent from her formal schooling but necessary in South Asian circles. Her project no doubt helped foster that language.
During her residency, Vora invited guests to take photos with a collection of ceramic hands she had left at the space, titled Held. Experimenting with the push-and-pull relationship between collaboration and permeation, she wanted to see how the community responded to the proposition of artistic authorship. Guests took unspoken and spoken routes of creating their own compositions with Held, texting them to Vora, who then printed them on paper-sized, reflective, transparent film to mirror the community who contributed to the print collection. That unspoken language brought people together to a magnitude she didn't anticipate. She saw people from all over South Asia and the diaspora converge in the same, tight space—America—to understand each other's histories and artistic practices. To her, the collective of artists, visitors, and community organizers, began to unwind conversations about art that can only be built upon—which leaves her excited for the future of Devon.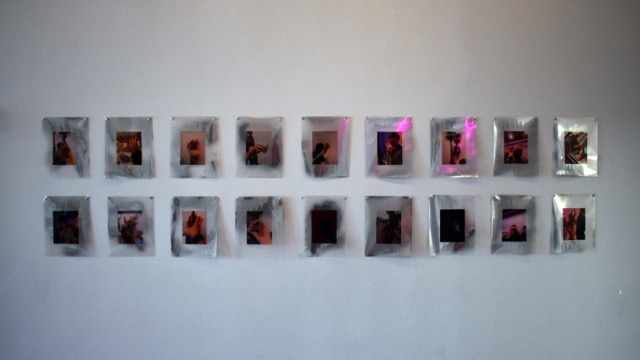 The Sky's The Limit
Melissa Munira Jafri laughs over her coffee while winding down our discussion about Starlight.
"Our intention is to inspire other people to do things," she said. "We want people to come, see what we're doing, and take those ideas and say 'hey, we can do that, too." To Jafri, SpaceShift isn't supposed to last forever. It's an ephemeral, fleeting, nebulous movement that will be carried on in different forms. It's for any artist, community organizer, or person to make their own.
---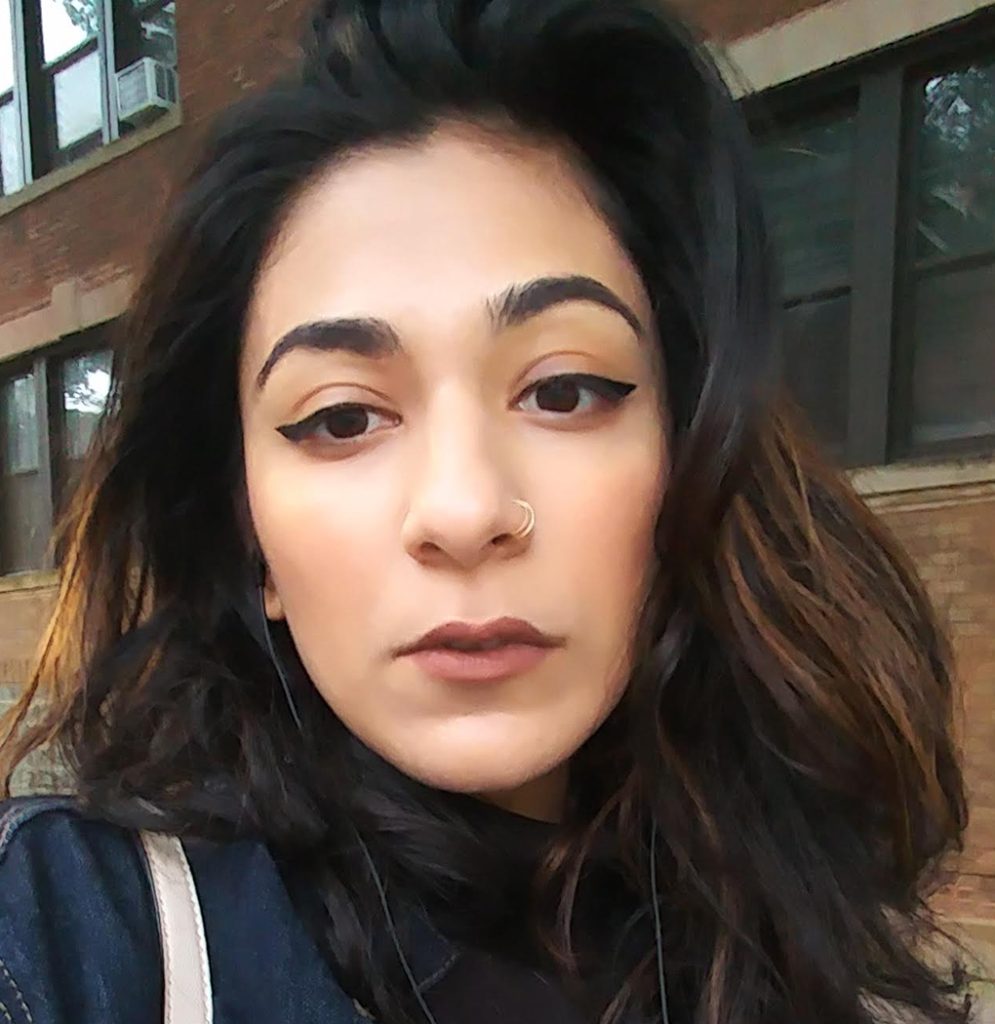 About the Author: Saadia Yasmin Pervaiz is an illustrator and writer based in Chicago, IL. Trained in South Asian history, her writing focuses on South Asian art and diaspora.