Chicago Archives Dive: Underground Publishing with Julia Arredondo
Did you know Chicago is a mecca of underground publishing? In this video, Julia Arredondo—artist entrepreneur and graduate of Columbia College Chicago—talks about the political influence of Chicago's zine culture…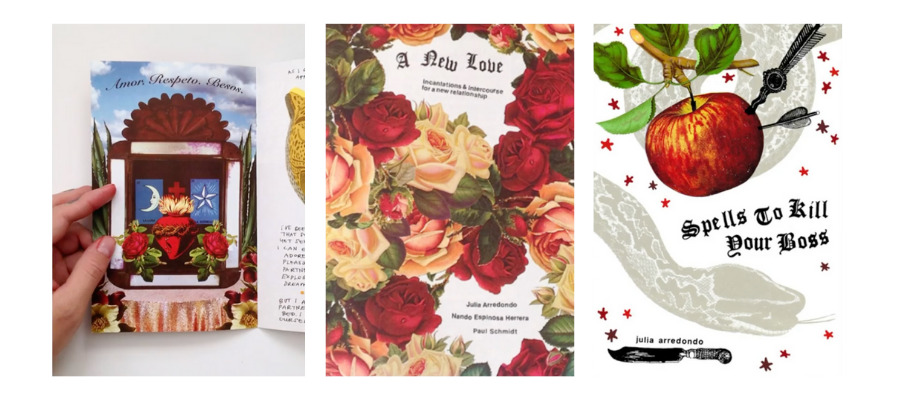 Did you know Chicago is a mecca of underground publishing? In this video, Julia Arredondo—artist entrepreneur and graduate of Columbia College Chicago—talks about the political influence of Chicago's zine culture while also sharing more about her zine product lines, including the counterculture entity Vice Versa Press and the more spiritual "Bedroom Botánica" Curandera Press.

This video was created in collaboration with Art Design Chicago and Chicago Collections Consortium, and was produced by Ryan Edmund Thiel.



___
Featured Image: A compilation of images of covers of zines by Julia Arredondo. Each cover has a different design–one with colorful flowers, illustrated collages, intermixed with text. Images courtesy of Julia Arredondo.