Chicago Archives + Artists Project 2022
We are thrilled to announce this year's pairings for the 2022 Chicago Archives + Artists Project!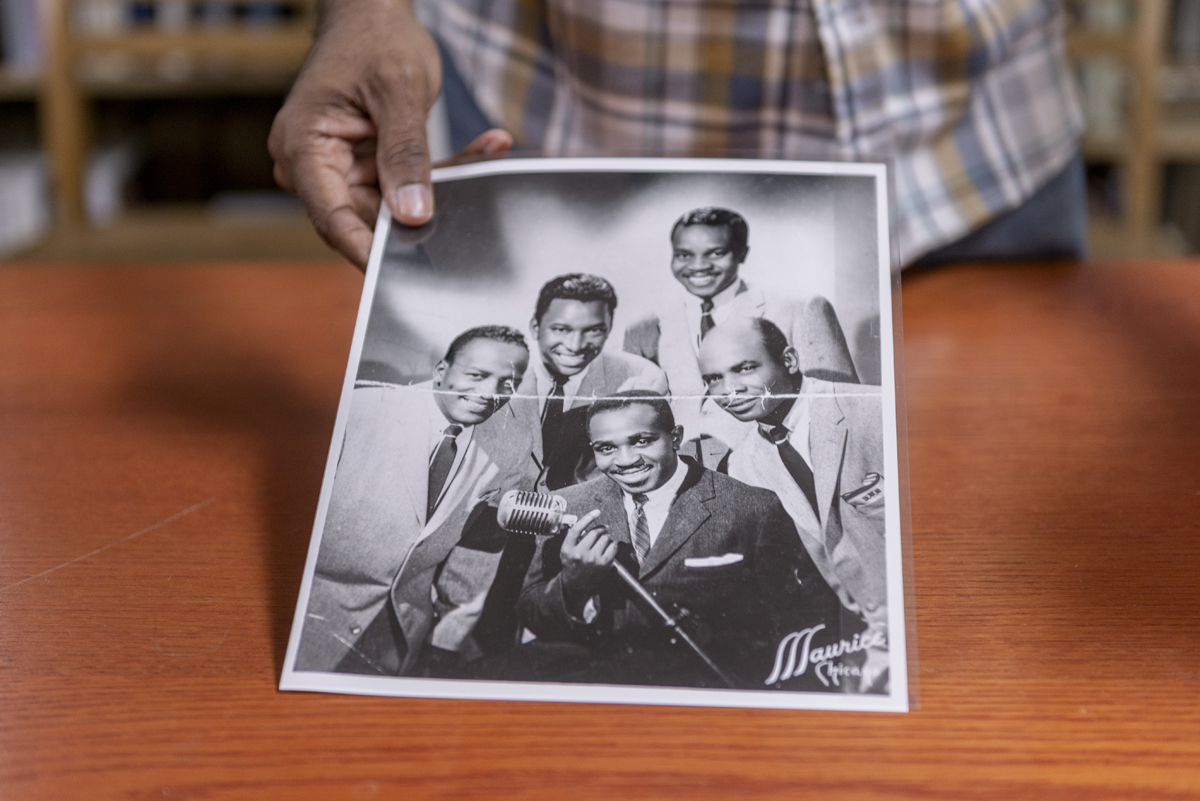 Since 2017, Sixty's Chicago Archives + Artists Project (CA+AP) has been pairing artists with archives across the city of Chicago to spark new experiments in creative interpretation.
This year, we're excited to announce two brand new pairings from people we've long admired. Over the summer of 2022, Dino Robinson of Shorefront Legacy Center and printmaker Ben Blount have been spending time with historic materials and relics from Black communities in Chicago's suburban North Shore. David Maruzzella of the DePaul Art Museum opened up their Latinx art collection for exploration by poet/artist Natasha Mijares.
Usually, the results of these collaborations would be revealed in an exhibition or as part of our Chicago Archives + Artists Festival, but we at Sixty are still on a pause from hosting large events. We are thrilled to share that this time we are collaborating with For the Birds Trapped in Airports on a CA+AP book, forthcoming in spring 2023.
This book and these archive/artist pairings were made possible in collaboration with a long list of partners, contributors, and members of Sixty's team, with additional support from Hauser & Wirth Institute and the Andy Warhol Foundation for the Visual Arts.
Read more about this year's participants below.
---
2022 Pairings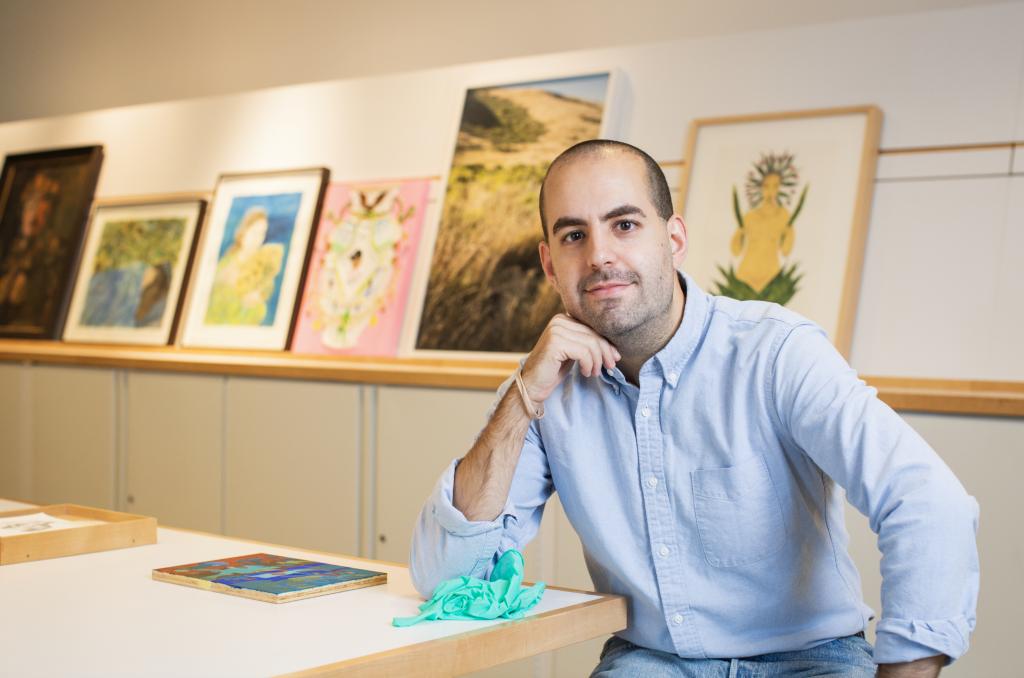 David Maruzzella is the Collection and Exhibition Manager at DePaul Art Museum in Chicago, IL. He was educated at New York University, the École normale supérieure in Paris, and at DePaul University, where he received his PhD in philosophy in 2021. He writes and translatess texts about the history of philosophy, contemporary art, psychoanalysis, and other topics. 
Natasha Mijares is an artist, writer, curator, and educator. Her debut collection of poetry, violent wave, is published by PANK Books. She received her MFA in Writing from The School of the Art Institute of Chicago. She has exhibited at various international and national galleries. Her work has appeared in Gravity of the Thing, Hypertext Review, Calamity, Vinyl Poetry, and more.
---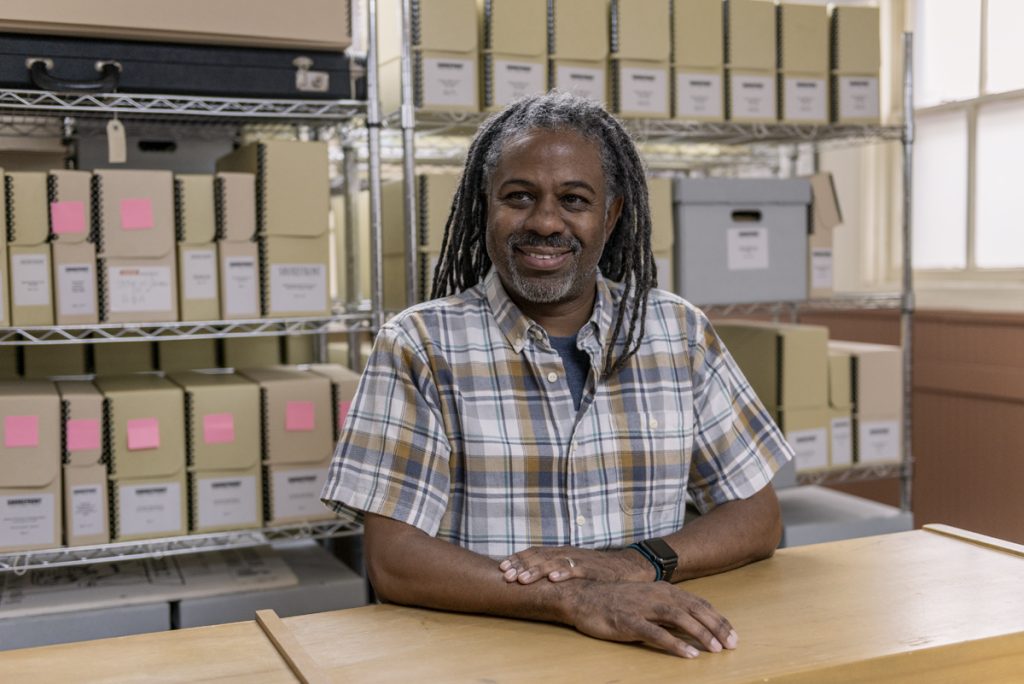 Morris (Dino) Robinson, Jr. is the Production Manager at Northwestern University Press. Throughout his career, he held several positions in various advertising firms in Chicago, IL and later operated Robinson Design specializing in exhibit design and logo development. He holds a BA degree in n Communication Design and a minor in African American Studies. Dino is the founder and current executive director of Shorefront, an organization he pioneered in 1995. Within Shorefront, he has written three books, produces a journal (1999 – present), hosted dozens of lectures and has assembled several subject specific traveling exhibits. Most importantly, Dino built a collection measuring over 500 linear feet that illustrates the histories and contributions of the local Black communities in Chicago's suburban North Shore.
Ben Blount is a Detroit born artist, designer and letterpress printer. He loves books, type, and putting ink on paper. He is best known for his work that explores questions of race, identity and the stories we tell ourselves about living in America. Ben is a believer in the power of the printed word and shares his passion for print and design speaking to students and educators around the country and as a board member of Artists Book House and Fine Press Book Association. His artists' books and prints are included in numerous collections including the Chicago Field Museum, The Metropolitan Museum of Art and the Smithsonian National Museum of African American History and Culture. Ben lives and works just north of Chicago in Evanston, Illinois.
---