Book Spines and Community Backbones: The Anatomy of Arts Publishing in the Digital Era
Print as a breath of fresh air in an over-saturated digital publishing landscape…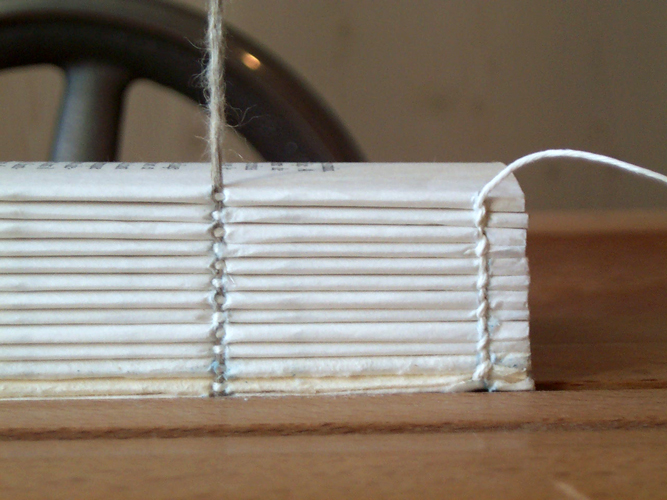 Indulging the printed book space begins with an individual's downward gaze onto a page, the reader absorbing the graphic and textual contents of paper in solitude, filtered through their own unique subjectivity. How communities manifest out of such a highly individualized activity may seem like an anomaly on the surface, though when navigating the chaotic folding table mazes of the annual LA or New York Art Book Fairs, any doubts about such intricate networks soon dissipate after a minute or two of people-watching the book-crazed crowds. Bound by the love of physical print, the tired sentiment that "print is dead" is deeply contradicted in these moments and spaces. New contemporary digests, publications, journals, magazines, and books of all kinds are cropping up every day, although others are disbanding due to overhead costs or other projects. But one thing is certain: despite the financial hardships that come with printing costs and distribution, self-publishing has become the catalyst for solid art communities.
Vibrancy and well being in creative communities has become dependent on publishing as something that provides connecting points for conversation. Further, a number of niche art communities crave the physical print as a way to slow down and think, as Sarah Abramson, founder of Slow Toast, a San Pedro-based arts magazine, articulated in a recent interview. When speaking of the decision to launch Slow Toast, she mused, "Today everyone is so busy doing this and that, there is no time anymore to stop and appreciate, let alone reflect on, all the beautiful and unusual things around us, especially in our daily lives." The physicality of print suggests a pace more conducive to reflection, an activity that is incredibly necessary in our worlds that are far too often structured by instant gratification and seconds-long sound bites of fleeting information. For community to form, duration and attention must set, and print remains less distracting than its digital counterparts.
I had a neighboring table to Elana Schlenker at the last LA Art Book Fair—she managed her table as a steady stream of design-savvy book fairgoers stopped to admire her well-curated "occasional" graphic design magazine, Gratuitous Type. At the bottom of each issue, the subtitle reads, "a pamphlet of typographic smut." In a recent Skype interview with Elana, I learned about how her most recent not-for-profit project, Less Than 100, and how this female arts-based activist initiative functions on a local scale alongside a supplemental newsprint. The project's name refers to the skewed ratio of what women get paid, on average, versus men in Pittsburgh where she lives and works. The all-women makers and artists are represented in a pop-up shop where their goods are sold at full price to men and 76 percent of the regular price to women, a bold gesture aiming to call out the inherent inequality­ in their city. The newsprint that accompanied the pop-up served as an informational guide to patrons, offering information in a design-savvy format with bits of factual information to more thoroughly explain the problem at hand, without the distraction of the politically charged arguments that often accompany these kinds of social imbalances.  Instead, Elana opted to represent objective facts alone. While Gratuitous Type satisfies her impulse to produce something personally important in a design-fixated mindset, Less Than 100 utilizes print in a secondary way to informatively connect her community, letting the artworks of the female artists involved and the innovative programs and events be the primary focus. Beyond acting solely as a vessel for ideas and conversation, the printed publication space can function as a center point for sociopolitical issues that bear the weight of convoluted stagnation when filtered through the lens of mainstream media outlets.
As growing concern culminates around ethical wages for artists of all kinds, publications are hardly a lucrative field to invest time and creative energy into; as with most editors, the passion for print exceeds the seemingly endless hours of editing and scheming ways to monetize the printed space. Coalitions like the New York-based W.A.G.E., or Working Artists and the Greater Economy, are setting new standards for artists' wages to eradicate the exploitation of cultural workers in the arts industry. Publishers still struggle to monetize and meet these needs, but publications such as The Thing Quarterly, a magazine that features objects as magazine issues, and CARLA, a new contemporary arts review publication launched earlier this year by Lindsey Preston-Zappa, both create consignment-based editions of artworks in conjunction with each issue, creating a healthy symbiotic revenue strategy for both artists and publishers involved. Combined with several advertisements, the magazine is released free of charge to readers.
Creatives are the ones getting the short end of the stick when things are being figured out. Publishing—its history has been part of the impulse to produce ideas, to be the starting point for conversation and call into question comfortable patterns of thought. The writer has the space and authority of words to agitate, the reader their own agency to individually agree, disagree, or expand. How a society learns, as a collective, begins with the written word, and design frames these idea suitable ways.
The beauty of print is in its malleability—it is free to take the form of a bound book, newsprint, poster, or any iteration that lets a graphic and textual story adhere to a flat surface. Their potential for catalyzing conversation moves far beyond the façade of digital publishing, which too often bleeds into other online media creating loss of focus. The varying cultural communities that find themselves drawn to the same reoccurring printed magazines and books are able to utilize the platform to their choosing—whether by directly contributing content or bringing up an idea in conversation, one that originated within the pages that resonated earlier when reading alone. Whether intentionally or not, arts magazines such as these are the much-needed pedagogical tools for thought and progression that inevitably inform the artworks and projects of its readers when they spark these sorts of activity in their audience. When behaviors are changed by print, the reader becomes a collaborator, thus forming foundational community around the printed spaces.
The health of artistic communities tends to suffer when solely reliant upon the hyper-saturated and overly mediated venues of online and other paperless modes of producing and sharing ideas. This imbalance results in a deficiency of face to face interactions––ironically disconnecting our supposedly connected screen saturated environments. Though valid and essential in their own intellectual-evolutionary ways, the personal encounters, an essential aspect to Less Than 100's pop-up shop model, and the paperbound book spaces, as with community-based magazine Slow Toast, becomes the crux for the longevity of artistic networks. The resulting relationships are the vital evidence that these socio-reflective platforms and moments prove to be the backbone to the communities in which they exist and prosper.
---
Casey Winkleman is a writer, editor, and photographer based in Los Angeles. Upon completing her BA in Art History and Photography at Columbia College Chicago in 2012, she cofounded VIA Publication, a biannual visual arts magazine documenting contemporary LA art and culture. Most recently, she has contributed writing to Art 21's online magazine and a selection of her photographs from a 2013 residency in Parkfield, CA published in the book Parkfield Review #4. She is currently working on a photography and writing-based project documenting a small desert mining community near Death Valley.
Bookbinding image found on Wikimedia Commons.