Beyond Representation: The Syndicate's First Read Festival Shows up for Trans* and Non-Binary Artists
Developing a new play takes work—and not just from the playwright. In a cash-strapped world, one where the arts are under constant threat from budget cuts, it's difficult to find…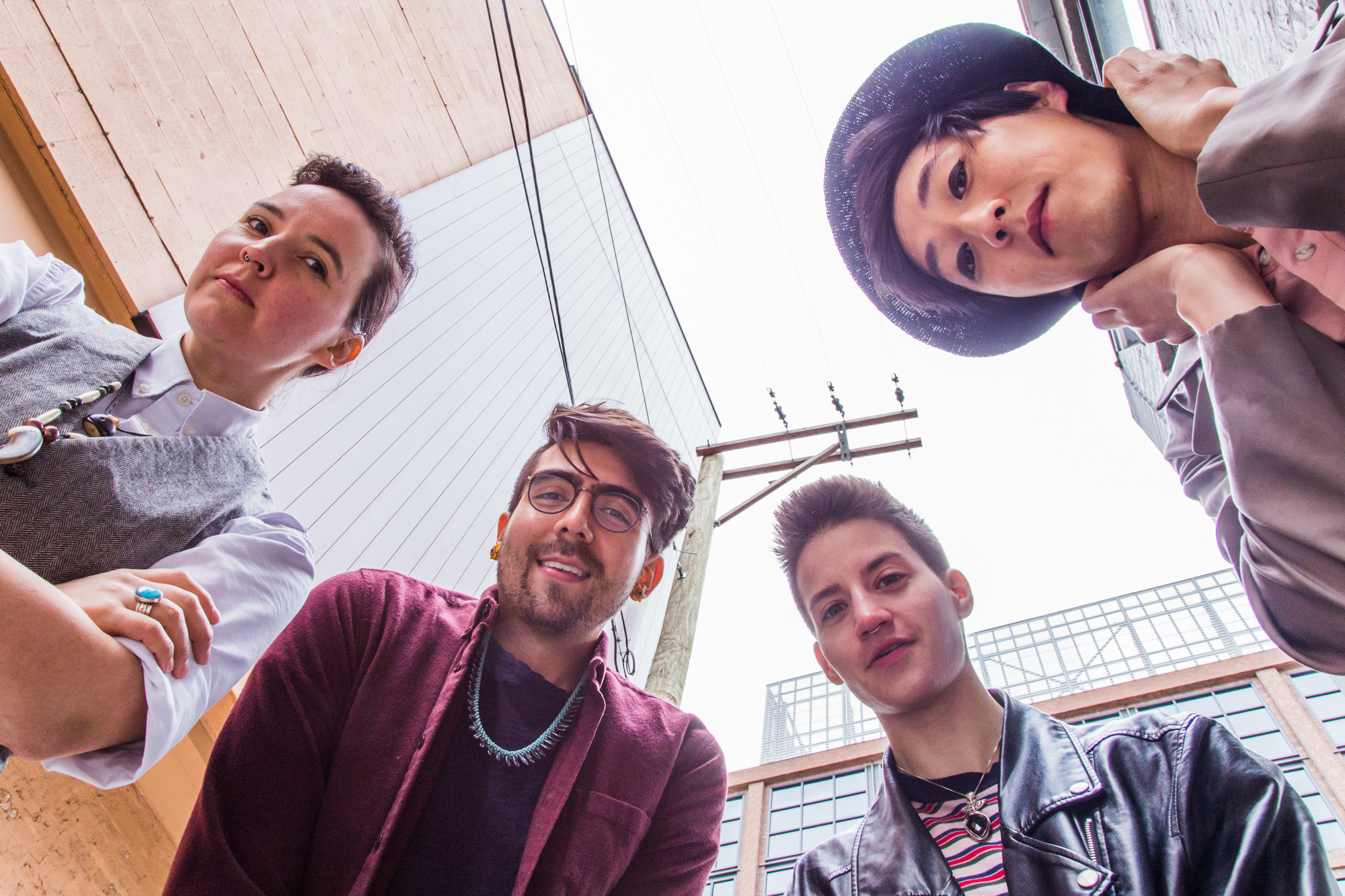 Developing a new play takes work—and not just from the playwright. In a cash-strapped world, one where the arts are under constant threat from budget cuts, it's difficult to find solid companies investing in plays, especially new ones. And even more rare are the companies specifically focusing on plays by womxn, queer, and trans* artists. The Syndicate is this company, equipped with a mission to foster ethical processes and equity.
Though originally founded in 2014 in New York, they split a producing home with Chicago and have a presence in five cities worldwide. Through grants, fellowships, and awards they've been able to sustain work that pays their artists and collaborators.
This summer, lead producers Ellenor Riley-Condit, Hal Cosentino, and Denise Yvette Serna are hosting First Read 2019, the 2nd annual new play festival uplifting the work of non-binary and trans* artists. After sifting through dozens of play submissions with a team of volunteer readers, they selected four plays that will receive readings in Chicago this June. Tickets to each play are pay-what-you-can and not to be missed.
Quemado by Lucas Garcia
Ashana (A Native Play) by June Thiele
prefer not to answer, or other by Gavin D. Pak
Dig by Theo Germaine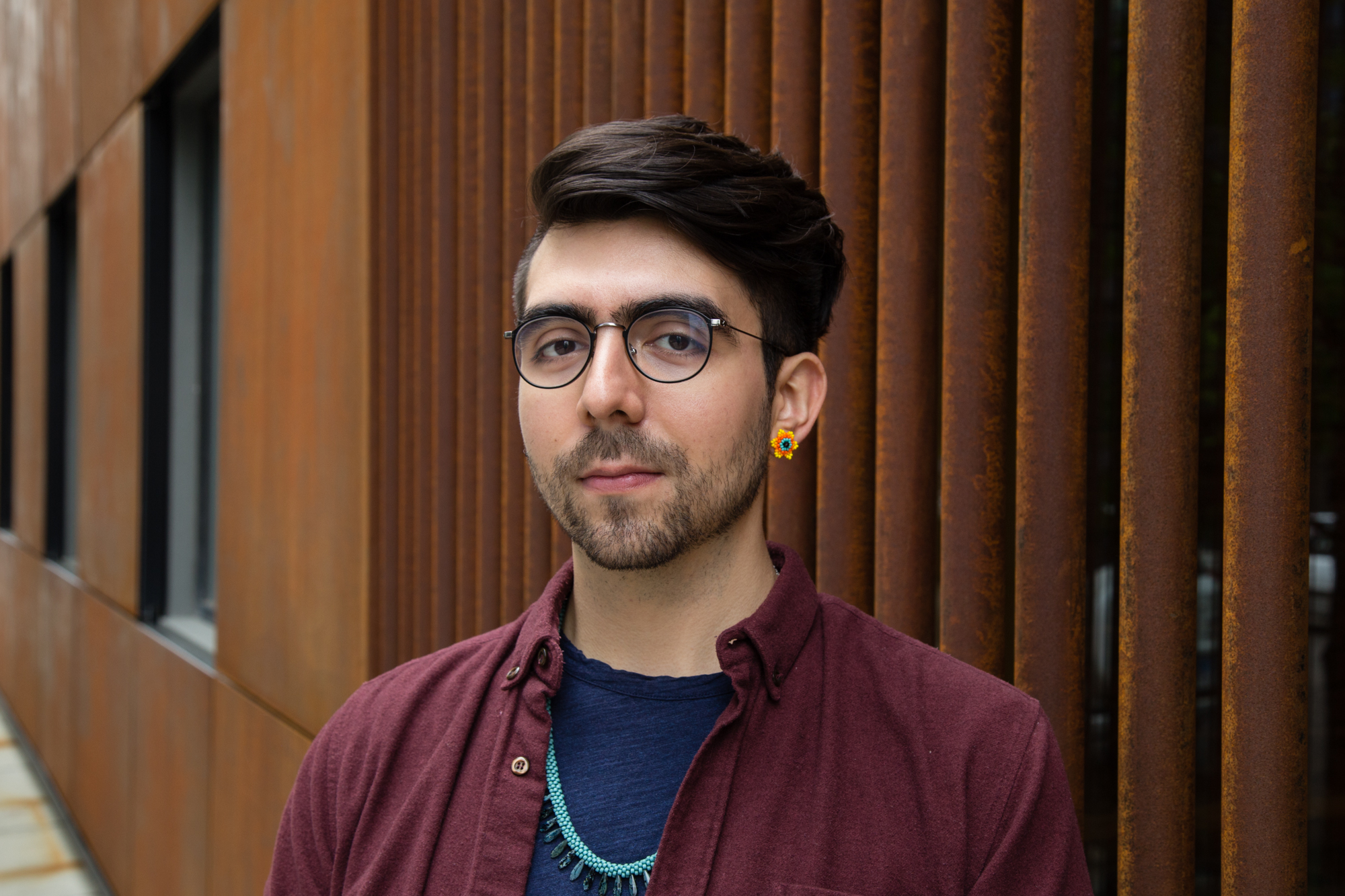 Quemado by Lucas Garcia premiering Wednesday, June 12 at 7:30pm
Writer and dramaturg Lucas Garcia was born in Albuquerque, New Mexico, and moved to Chicago in 2015 after pursuing school in Indiana. Still Albuquerque is very much home and populates their plays and poetry while informing their sensibilities as an artist. They also carry home in their body and in the comfort of friends. They developed their play in a space fostering a similar sense of trust and safety, El Semillero, a Chicago-based playwriting circle for Latinx playwrights.
"Quemado is about a queer group of family friends and lovers who are cleaning out the house of a dear loved one who had passed on to their next phase of existence. They're sort of unraveling and working through and navigating the grief from the loss and the discovery of this person they didn't know in the artifacts that she leaves behind. Coming to turn with the reality that there was so much of her life that they didn't know; mourning the person they did know, and mourning the chance they didn't get to know the person that they're discovering. And, it's really hot so they're pretty upset. [Laughs]. Writing this play has felt like a very soft manifesto to me, almost. There's a note at the beginning of my play that talks about how so many times the world—the world meaning like US, hetero-patriarchical capitalism and all the nasty oppressive stuff—is like really out to convince queer people of color that our existence is cursed somehow. That we can't escape some sort of destiny that's happened because of the world that we live in. All of the structures that keep queer people and queer people of color from being really vividly alive—and so I feel like writing this play has been about counteracting that, fighting against that, speaking truth to that in a way, for me." – Lucas Garcia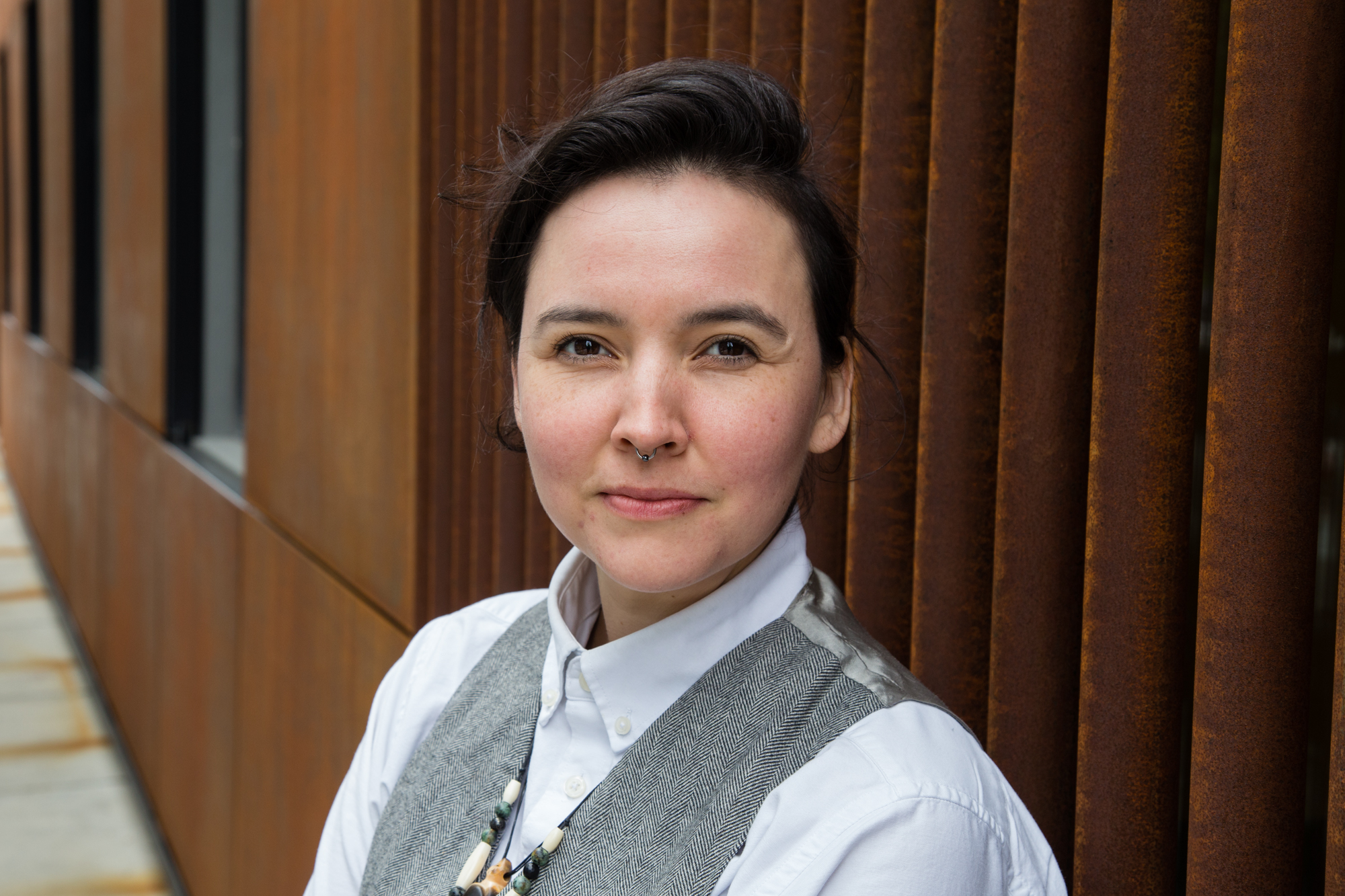 Ashana (A Native Play) by June Thiele premiering Friday, June 14 at 7:30pm
Originally from Alaska, June Thiele is a two-spirited Athabaskan and Yupik. They moved from home to attend Columbia College for acting. But it wasn't until much later that they pursued writing as a means of increasing representation and pursuing advocacy. They have resided in Chicago ever since, coming up on thirteen or fourteen years. With their play Ashana, they hope to push traditional and modern Native narratives forward, and aren't shy of pulling from personal experiences. This piece is one they've come back to many times, revisiting it in ever changing times as they rediscover themselves and their identity.
"I had written this play using myself and people in my life as bases for the characters, but of course my life has changed a lot since first writing this piece. The character that I based on myself is so different from me now (and the same). As I'm discovering new things about me over these last few years, it's interesting to see the changes looking back at it now. Like a time capsule. Coming to an understanding about my two-spirit identity has adjusted a lot of my thinking and my life, and it's exciting. Having these little bursts of realizations." – June Thiele
Thiele's play explores family relationships and the complexities that present themselves when living between various worlds and identities.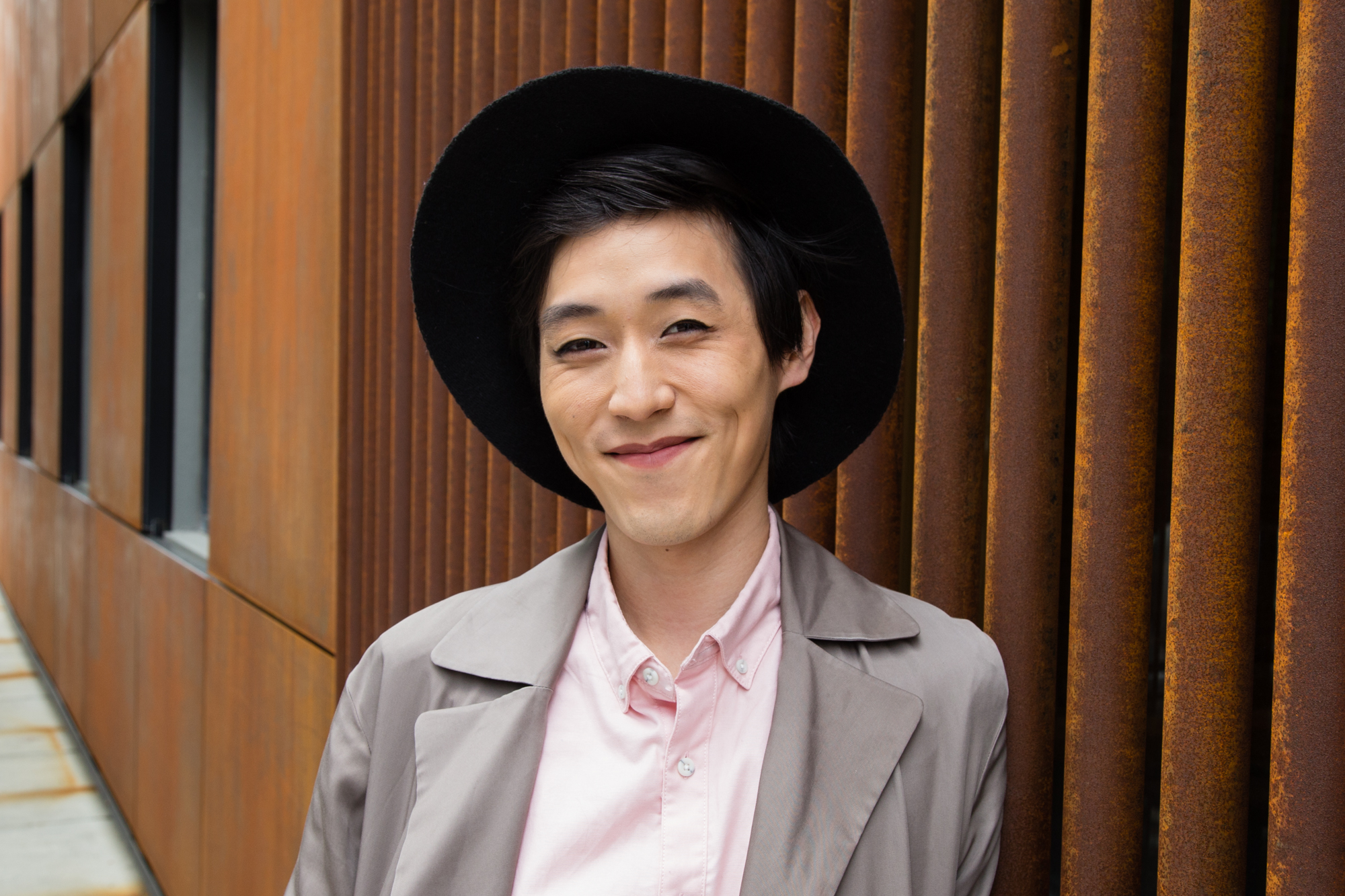 prefer not to answer, or other by Gavin D. Pak premiering Saturday, June 15 at 7:30pm
Hailing from Los Angeles, Gavin D. Pak moved to Chicago in 2013 to pursue college. After experiencing the city's dedication to new works and the vastness of the queer community, they decided to stay. Having a steadfast group of friends and collaborators allows Pak the space to explore vulnerability in acting and writing. When it comes to their play for First Read,
"It started out as an irrelevant short play that I wrote for my BA to graduate. That one was just a quick, short play that really centered around food, ritual, a generational gap between first- and second-generation immigrants around a coming out story. From there, I realized that while all those themes were still super important to me and are still prevalent in prefer not to answer, or other as it is right now, I was tapping into a larger problem as I was tapping into my own queerness and learning more about myself. In that, I saw that there was a marked invisibility of queer people of color—at least in the circles that I was in and the communities I was looking in. Since then, I've found a larger network. But when I was first coming into myself and coming out, I found it difficult to find people that I could relate this experience to. I felt as if a more privileged or more white-centered perspective on transness and coming out was very different from the one that I was experiencing. And so, I wanted to use this short play that I had already written and expound upon it to try and create a story to create visibility for a group I knew existed, obviously. I was not the first Asian trans person who ever existed, obviously. And, create a story that would resonate a little more strongly and a little bit more true for us." – Gavin D. Pak
Pak also affirms that it is absolutely paramount that not only are the playwrights given the platform to share their voices and their work but they're also given the sort of validation and credibility that comes with being part of an organized festival like First Read.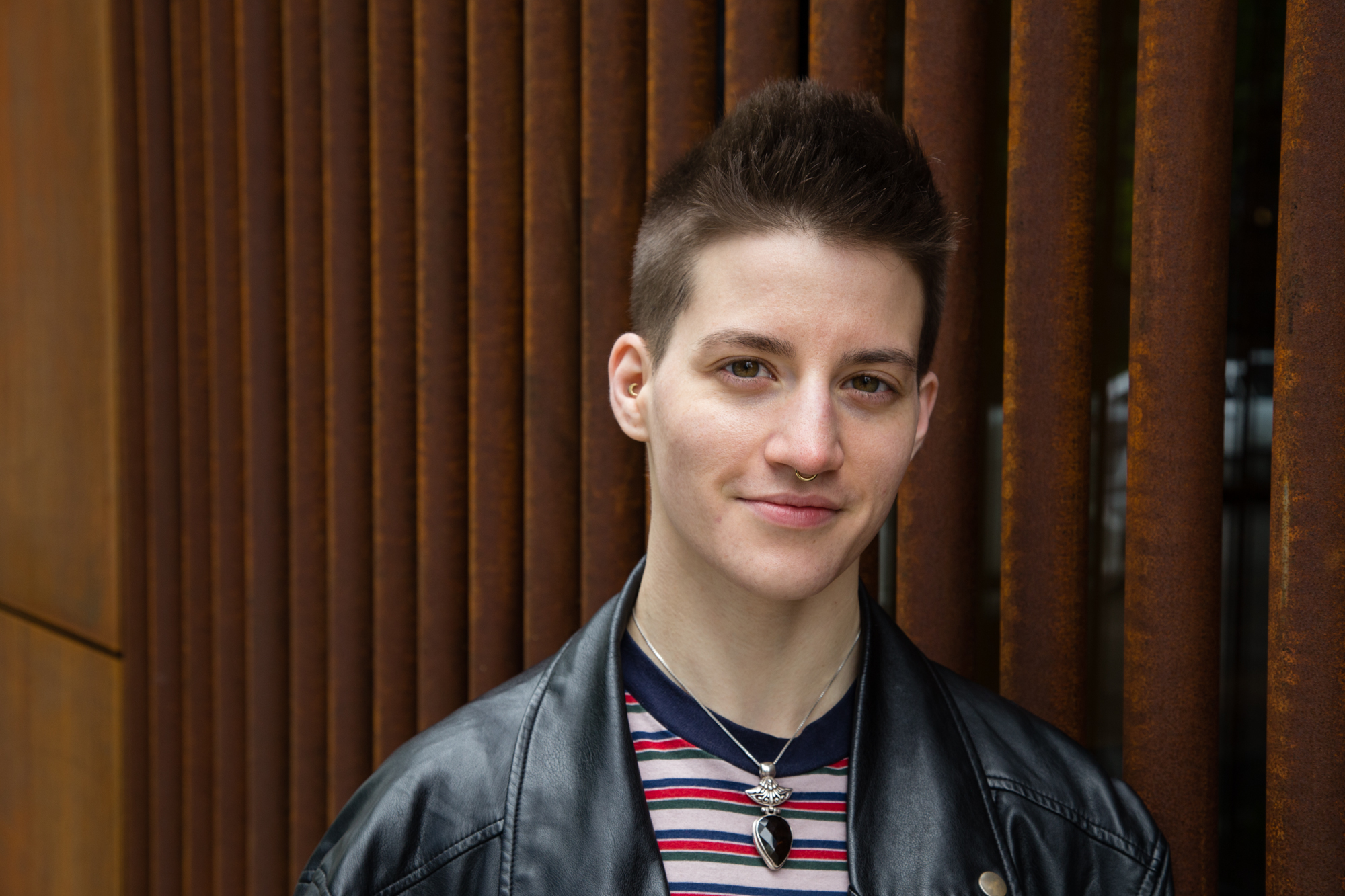 Dig by Theo Germaine premiering Sunday, June 16 at 5:00pm
An Illinois native, Theo Germaine grew up in Southern Illinois in a tiny, conservative town with one stoplight. They've been living in Chicago about four years, and it's now a place of home with a supportive community of their "bestest and deepest inner-personal relationships." But they still feel like a guest as a non-Native Chicagoan, doing their best to be a respectful citizen of a place that's been so welcoming. Germaine has primarily been working as an actor, but their curiosity has led them to writing.
"It deals with all these things that I have questions about. I was like, let's try to throw all of these things into a play at one time and see if we can make it work. Subjects and themes of navigating long-term polyamorous relationships and non-monogamy. Navigating all of these legal systems, marriage—being legally bound to somebody. Legal things like health insurance and logistics of getting access to health insurance, and how easily you can lose health insurance and how nobody has health insurance. Things like mental health. Things like figuring out how to be yourself when you come from a place like I did, which was not very accepting. It's also kind of an examination of like how we view death and how we view the afterlife. And, there are ghosts. There are always ghosts in the things that I write. I don't know why. I just really like ghosts. [Laughs.] So, all of those things plus a little bit of magical realism." – Theo Germaine
Germaine appreciates the opportunity to be messy and be in process, echoing a gratefulness evident amongst the other participating playwrights.
First Read Festival takes place from June 12 – 16 at The Martin. Tickets are pay-what-you-can and are available for reservations here: https://www.eventbrite.com/e/first-read-chicago-2019-tickets-61725554796
Featured Image: The four featured playwrights of The Syndicate's First Read stand together in a half circle. They are hunched over, smiling, looking down towards the camera. The sky and West Loop buildings are above and behind them. June Thiel, wears a buttoned white shirt with a grey vest. Lucas Garcia, wears a dark blue shirt with an unbuttoned, maroon long-sleeved shirt. Theo Germaine wears a red, pink and blue striped shirt with a black leather jacket. Gavin Pak wears a grey trench coat, pink shirt, and black hat. Photo by Joshua Johnson.

---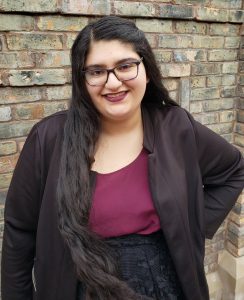 Yasmin Zacaria Mikhaiel is an oral historian, writer, and dramaturg. She received her BFA in Dramaturgy & Dramatic Criticism from DePaul University. Yasmin is a proud and brown, queer, fat, femme making and taking space for other POCs and folks on the margins. Dramaturgy credits include work with the Kennedy Center for Performing Arts, Strawdog Theatre, Free Street, and Timeline Theatre. She holds bylines with Chicago Reader, Windy City Times, Rescripted, and Scapi Magazine. Yasmin will be pursuing an MA/PhD in Performance as Public Practice this fall at the University of Texas at Austin. Learn more at www.yasminzacaria.com