Art + Love: Isis Ferguson and India Martin
A discussion around photography, happenstance, and how they make art, love and a relationship work.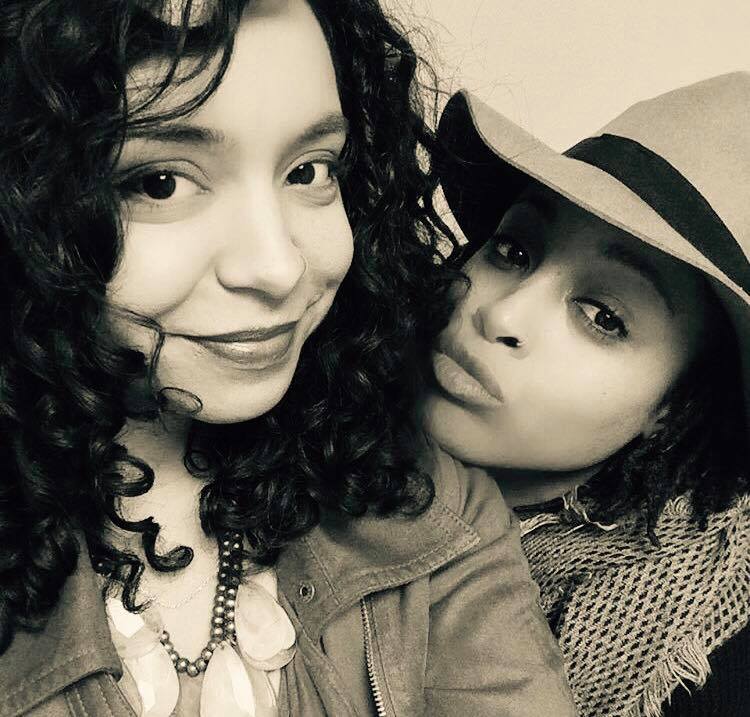 India Martin is a multidisciplinary artist and photographer who makes images that call out the erasure and familiar motifs in metropolitan landscapes. She also has a decade of experience working in fashion, advertising, and production for national campaigns and projects. Isis Ferguson is a leading voice in ethical economic and cultural community development through her work with Place Lab and can occasionally be caught handling a camera to capture images of the communities in which she does her work.
On where it all started:
Both: A transportation breakdown brought us together. We were both returning to Chicago from visits to our childhood homes (India from Columbia, Missouri and Isis from St. Louis, Missouri) during a long Labor Day holiday weekend. The bus India was traveling on arrived to St. Louis, near Union Station on an afternoon that was nearing 97 degrees. It was sunny, hot and humid. The bus, which had started out in Columbia, came to a stop in a mostly deserted parking lot. It slow, parked, and promptly broke down. After no info and increasing temps on the bus the passengers disembarked and those of us waiting to board stood there, confused holding our bags.
Stranded, hot and very over the mode of transportation we both elected to take back to the city we love, we struck up a conversation amidst the kind of chaos that ensues when customer service is bad, people can't get info, and they want to be anywhere but where they are. A true range of human emotions was being acted out in front of us and we both receded to the edges of the crowd to escape (India) or take it in with curiosity and delight (Isis).
Isis: India appeared approachable and also aloof standing off from the crowd. The contradiction was intriguing. I don't remember if I need a charge for my phone or my computer but after asking her for power for one of them, we struck up a conversation. Fairly soon we figured out we lived blocks from each other in neighboring communities, Bronzeville and Hyde Park. We talked about what we liked to do and where we liked to spend time and realized we had a shared affection for The Silver Room. India mentioned hosting an open mic performance night there I realized I had heard of the event she co-produced and curated but hadn't visited. Our entrance into each other's worlds happened by participating in each other's events, experiencing first hand the artistry at play in our separate and slightly overlapping communities. One day we were going to fashion shows, the next [to] feminist villages, block parties and the Color of Violence 4 conference. It's a great mashup of interests and passions, but with clear departures, too. I think we've expanded one another's world view. I sure hope we have.
On one another's process and practice:
India describing Isis's process: thoughtful, passionate, intellectual, quiet, patient, political and woke. Isis is patient and passionate when it comes to her career as she works to develop community through art and culture. She's real low key and modest about her photography but she is one of my favorite photographers.
Isis describing India's work: instinctual, great balance of classy and current, quiet, for herself as much as it is for others. I have seen India create and work on apparel, poetry, photography, and the day in and day out of advertising and marketing. Her skills and interests are varied. While taking classes at the Hyde Park Art Center last year, India started exploring layering in her photography. Now that I've had the opportunity to see the work in a show and as a collection, instead of individual shots, I've come to understand the very real ways barrier and boundary play significant roles in how she operates. It gives me greater clarity and appreciation for a part of her I knew but I couldn't exactly describe. The pictures and choices she made as a photography are the best description.
On sharing space:
Both: We don't yet. We recently moved into our first house and have come a long way in the first three months making it a home–settling on a decorating style and feel, negotiating household norms that we each carry into present day from our respective upbringings. We are establishing new shared rituals, we want to continue for years to come. Making family altars that include mementos from our pasts. Part of making this home special, means making a real space for making. Not a home office but an actual studio space to create and stretch and experiment.
We've made a decision to turn a portion of the basement into a workspace or to build out something later in the yard where we could go, be messy and let our questions and curiosities take shape.
On collaborating with one another:
Both: This is a timely question as we are in the infancy of our first major project together. It could be our shared life's work. It's both about building something together, tapping into our related passions and rooting ourselves to a place and a community of people. Isis: I don't have an entrepreneurial bone in my body. But India is an idea factory for personal/commercial projects. I can learn a lot from her when it comes to understanding that your late night ideas don't need to be side projects. They can be your main thing if you give them the same attention and care you pour into your career. We just had 2 planning sessions, which is a funny thing to do when you live together-carve out dedicated time to further develop and refine ideas and plans.
On how their process and practice have been influenced by one another:
India: We inspire one another's creativity. We care about a lot of the same things so a conversation over dinner can easily turn into a conversation about art and or culture. Those conversations often spark conceptual ideas that I bring into my work.
This interview is part of a series. You can read more Art + Love interviews here.
Featured Image: Isis Ferguson on the left and India Martin on the right. All photos courtesy of the artists. To learn more about Isis and India's work, visit their websites. Isis' photos and essays can be found at tumblr.com/blog/curious-mixture. India's work is at indimcreative.com. 
---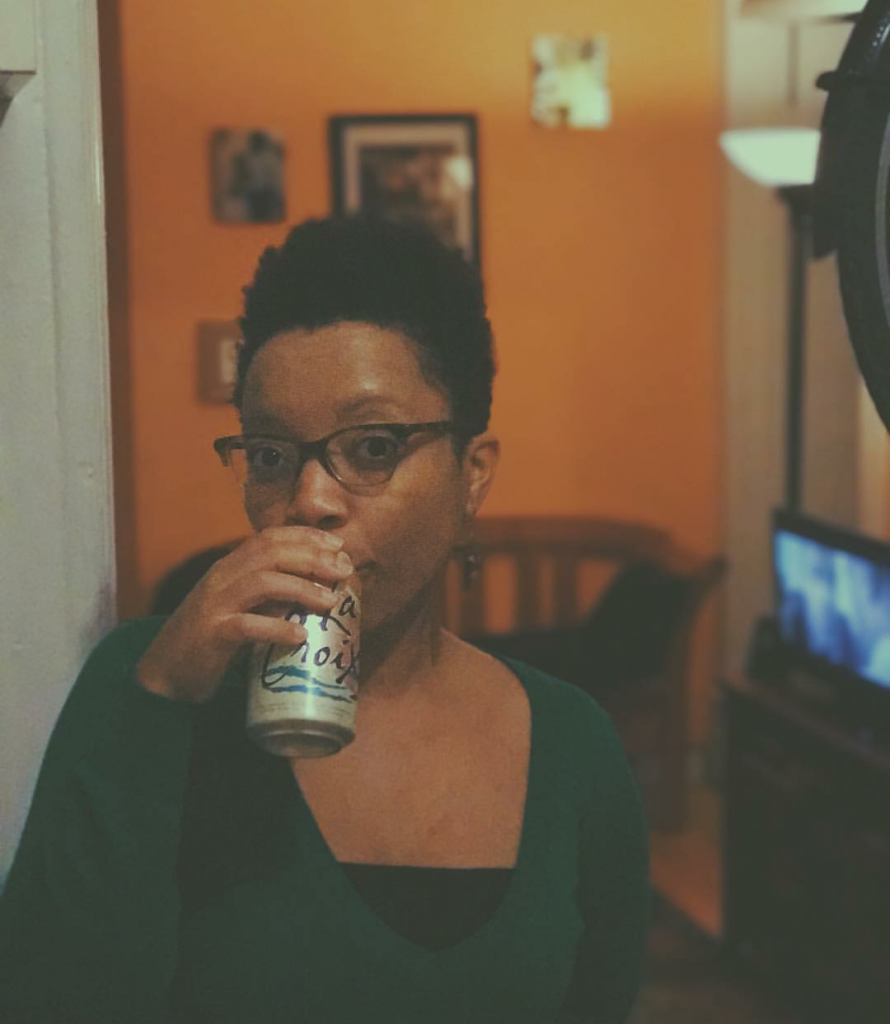 Tempestt Hazel is a curator, writer, and founding editor of Sixty Inches From Center. Her writing has been published by Hyde Park Art Center and the Broad Museum (Lansing), in Support Networks: Chicago Social Practice History Series, Contact Sheet: Light Work Annual, Unfurling: Explorations In Art, Activism and Archiving, on Artslant, as well as various monographs of artists, including an upcoming book of work by Cecil McDonald, Jr. published by Candor Arts. For more, visit tempestthazel.com. (Photo by James T. Green.)