2018 Chicago Archives + Artists Festival: Art Design Chicago Edition
Join us for our second festival around all things archiving and preserving the legacies of Chicago's artists and culture.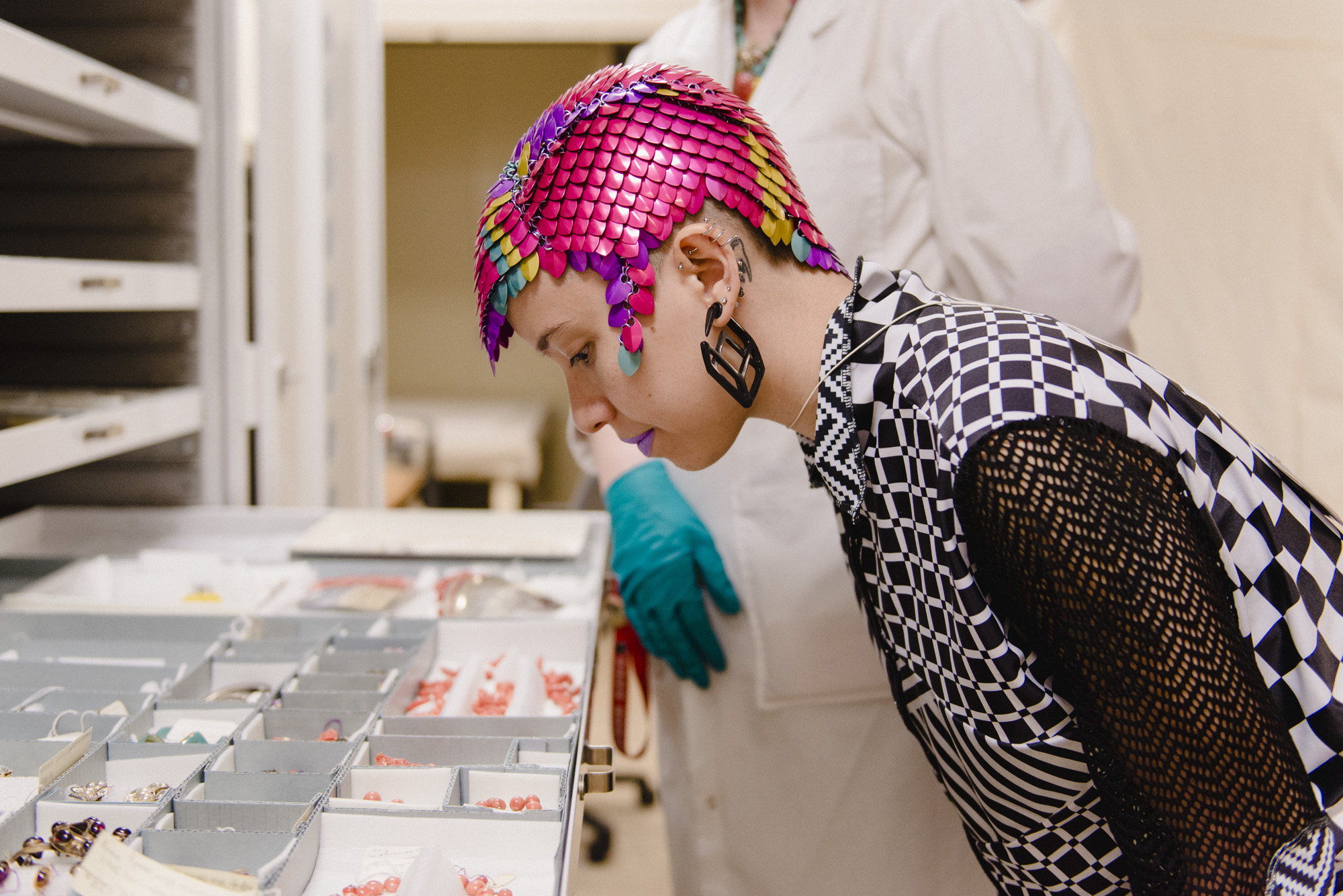 July 13th + 14th, 2018
at Read/Write Library (914 N California)
July 13, 6-9pm:
Archive Remixer + Project Reveal
July 14, 11am – 9pm:
All Day Discussions + DIY Artist Archiving + Film Screening
>> See the Complete Schedule
>> RSVP on Eventbrite
>>Volunteer for the Festival
>>What we mean when we say Get Archived
Sixty Inches From Center brings you the second Chicago Archives + Artists Festival: Art Design Chicago Edition, a two-day gathering at Read/Write Library that focuses on legacy preservation and archive nurturing for Chicago's artists, curators, and cultural producers working in art and design.
We're inviting all Chicago artists and non-artists to start a file of their work or to create a file for artists who should be included in Chicago's art historical record for the Chicago Artists Files at Harold Washington Library. This is also a chance for artists to understand how they can connect with archives that preserve and care for the legacies, stories, and histories of artists, particularly those who are of color, women, LGBTQ+, working with disabilities, and the long list of voices that are shaping our city's culture but are often neglected in mainstream and historically-rooted conversations around art.
The festival features workshops, performances, film screenings, one-on-one DIY archiving guidance, and opportunities for artists to be introduced to archives and special collections from across the city.
For the Art Design Chicago iteration of the festival, three Chicago artists are creating original artworks in response to archival collections that have strong ties to Chicago's artistic and design legacies. Check out the complete festival schedule here.
Featuring
Artists + Archives collaborations by:
Sky Cubacub (Rebirth Garments)
+ the Costume and Textiles Collection at Chicago History Museum
Website | Twitter | Instagram
Marc Fischer (Public Collectors)
+ Chicago Artist Files at the Harold Washington Library
Website | Instagram
Darryl DeAngelo Terrell
+ Read/Write Library
Website | Twitter | Instagram
Sounds + Performances by:
AJ McClenon (Website | Instagram)
Sasha No Disco (Website | Instagram)
Jared Brown (Website | Instagram)
Film Screening by:
South Side Home Movie Project (FB)
Workshops, Discussions + Roundtables with:
Lucy Parsons Labs, Oscar Arriola of Zine Mercado, the Illinois Deaths in Custody Project and Lulu en  El Jardín, Project Backup Foundation, The Obsidian Collection, Archives + Futures Podcast, the Say It With Pictures project, North Branch Projects, and more!
Free Edit-a-thon Training with:
Art + Feminism
(website | twitter)
RSVP
Free Ephemera Scanning with:
LATITUDE
(Website | Instagram)
Limit 10 items per person.
RSVP
Additional Support from:
Middle Brow Beer Co.
Spiteful Brewing
Mars Community Brewing
Lagunitas Brewing
**Find the full schedule of discussions and partners here…**
Free and open to all publics. Read/Write Library is an accessible space that is welcoming and will accommodate all needs.

_
Featured Image by Ryan Edmund. Image shows Sky Cubacub from a profile view, leaning over a drawer full of neatly-stored accessories from the Chicago History Museum collection. Near Sky, you can see Collections Manager Jessica Pushor with a gloved hand, standing next to them.
This iteration of the Chicago Archives + Artists Festival is part of Art Design Chicago, an initiative of the Terra Foundation for American Art exploring Chicago's art and design legacy, with presenting partner The Richard H. Driehaus Foundation. Sixty Inches From Center is funded by the Terra Foundation for American Art and The Richard H. Driehaus Foundation. Learn more at artdesignchicago.org.