Weekly Picks: April 28 – May 4
While a new Sixty Inches from Center is in the making, please enjoy our weekly calendar, a list of visual art related events happening in Chicago. The events that we choose are selected based on the information that is put in front of us.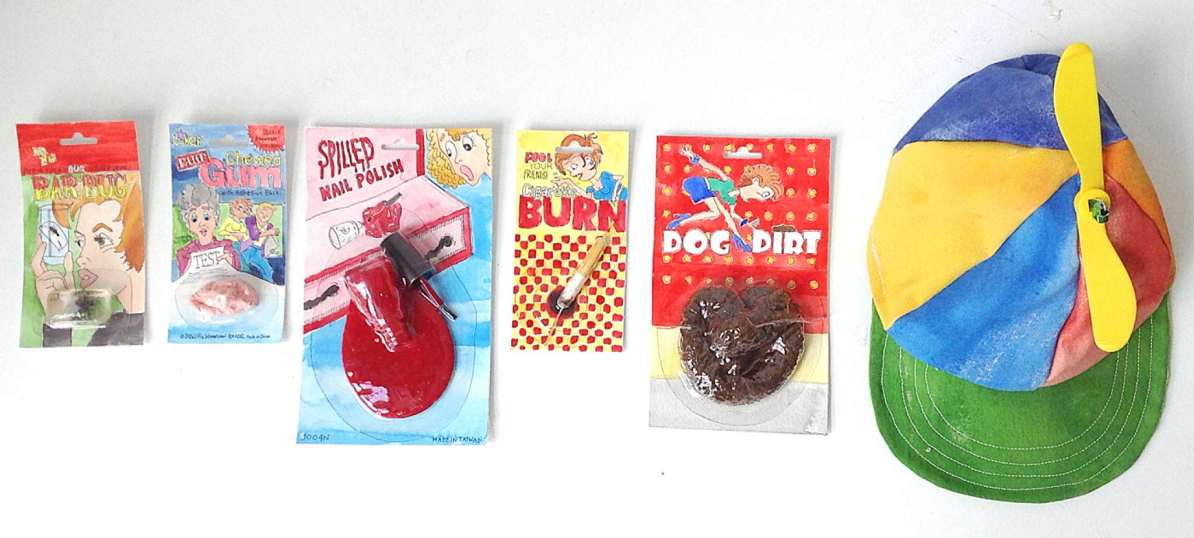 While a new Sixty Inches from Center is in the making, please enjoy our weekly calendar, a list of visual art related events happening in Chicago. The events that we choose are loosely curated based on the information that is put in front of us. If you would like to take advantage of having your event listed on our website please send a press release to reuben.westmaas@sixtyinchesfromcenter.org.
Tuesday || April 29
In recent years, the National Endowment for the Arts has placed greater emphasis on the role of research within the arts and cultural field, and within the NEA itself. Sunil Iyengar, Director of the NEA's Office of Research and Analysis, will discuss the reasons for the heightened importance of arts research and data and share insights on major research initiatives currently underway at NEA. Of particular interest for the CPC Spring Workshop Series, Iyengar will share advance findings from the NEA's forthcoming report on the 2012 Survey of Public Participation in the Arts, which serves as the nation's leading source on information about how people participate in the arts.  Jennifer Novak-Leonard will present on how these national efforts are relevant to Chicago and share new findings from the 2012 Survey of Public Participation in the Arts for Illinois and Chicago.
4:00pm – 5:30pm
Chicago Cultural Center
78 East Washington Street
First Floor Garland Room
Chicago, IL  60602
Free to public
Wednesday || April 30
Megan Williamson: Solo Exhibition at The Cliff Dwellers
Still life and landscape painter Megan Williamson will have a solo exhibition at Cliff Dwellers this Wednesday, with an opening reception at 5:30. The private club functions as a non-profit organization in support of the fine arts and the performing arts.  The show includes fifteen landscape oil paintings of Chicago locales painted in the tradition of en plein aire.
5:30pm – 7:30pm
The Cliff Dwellers
200 S. Michigan Ave.
22nd floor
Chicago, IL
Thursday || May 1
Instituto Cervantes of Chicago, in collaboration with SPAIN arts & culture, presents LATINO/US Cotidiano, a national traveling exhibition and publication representing twelve of the most talented photographic voices working internationally and capturing the U.S. Latino experience of today. The traveling show presents a dynamic look at the rapidly changing nature of the Latino experience in America.  The exhibit runs from May 1 – June 24, 2014 at Instituto Cervantes with an opening wine reception this Thursday at 6:00 pm.
6:00pm – 9:00pm
Instituto Cervantes
Friday || May 2
New Heirs: SAIC Advanced Fiber and Material Studies Studio Group Show
The School of the Art Institute of Chicago presents New Heirs, an exhibition opening this Friday at Rational Park Gallery (2557 W. North Ave) from 5-7pm. Open for three days only, New Heirs is the climactic manifestation of work created over the course of four months by a group of 12 emerging young artists working within the Advanced Fiber and Material Studies Studios. New Heirs foreshadows both a beginning and an end; it ultimately attempts to make connections between past, present, and future in an investigation of individual and collective identity. Though temporal it may be, the shared sense of belonging and home these artists have developed within the physical space of the studio, has allowed for a constructive dialogue regarding material and conceptual concerns.
5:00pm – 7:00pm
Rational Park
Saturday || May 3
Bert Green Fine Art is pleased to present its first solo shows by Chicago artists Jennifer Mills and Rebecca Gray Smith. Jennifer Mills' artworks are rooted in traditional humor; she uses novelty items such as rubber chickens, whoopee cushions, and fake dog poop as conceptual source material, then recreates them from scratch as unique, handmade versions, and serializes them. The repetition of forms, still all unique and not identical, retain their original humorous characteristics but overlap with and satirize the serious contemplation of fine art objects.
Rebecca Gray Smith is debuting a complete series of etchings called "The Alphabet", letters A-Z plus two repeated letters for a total of 28 images. The series was begun in fits and starts over a 25 year period, originally intended as a response to the AIDS crisis. It has recently been completed, and was printed at Anchor Graphics in Chicago. These works explore the presence of death in all human endeavor, using traditional signifiers of mortality such as the skeleton as a primary actor and subject. Each letter corresponds to a specific fatal activity or malady, highlighting the act of existence as a high risk activity fraught with peril.
A Closing Reception will be held Saturday June 21 from 5-8 pm, with artist talks by Jennifer Mills at 6 and Rebecca Gray Smith at 6:30 pm. Gallery hours are Wednesday–Friday 11–6 and Saturday 12-5, or by appointment at other times.
5:00pm – 8:00pm
8 S Michigan Ave
Suite 1220
Chicago, IL  60603
Free to the public
Sunday || May 4
Come out to Morpho Gallery this Sunday for the closing reception of its 9th annual juried photo exhibition. This exhibition features the work of nineteen photographers from around the country. John Morrison, Chicago photographer and faculty member at Columbia College Chicago,  has selected the following artists to exhibit: Jeff Edwards, Brett Stoddart, Mike Callaghan, Paul Ponticell, Kathleen Ellen Marshall, Glen Gross, Cora Jacobs, James Richards, Doug Haight, Ranran Fan, Gail Marquardt, Klaus Knoll, Martha Kubica, Max Cozzi, Rebecca Power, Rachel Cain, Pia Laipert, and Marydorsey Wanless. The winners will  participate in an October 2014 exhibition at Morpho Gallery during Chicago Artist Month.
Chicago, IL  60622
Image: Jennifer Mills, Hats, Hats, Hats, 2014