Week Ends, Art Begins || July 22nd – 28th
Our weekly calendar is a list of visual art related events happening in Chicago.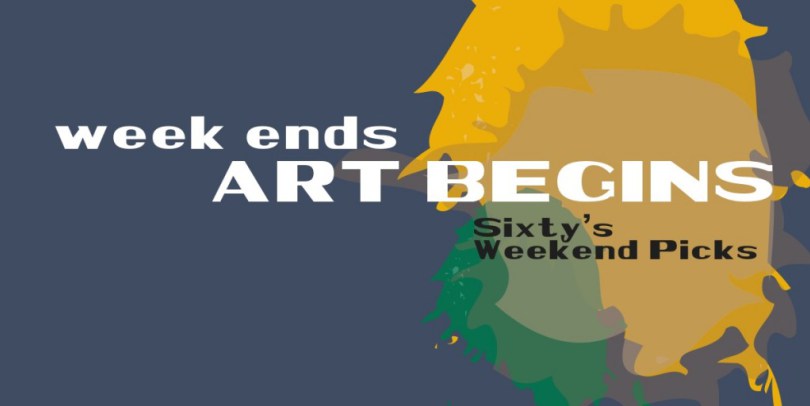 Get out a pen and paper–you'll want to write down and remember where you're going this weekend.
FRIDAY || July 22, 2011
PechaKucha Presentations: Memorials That Do Political Work
Ten speakers will present short presentations exploring the memorial form and some of its most interesting and relevant examples. Pecha Kucha is a public lecture format invented in Japan by Klein Dytham architects as a way to offer many different creative perspectives in one evening, and to prevent each speaker from talking too much! Each speaker shows 20 slides with 20 seconds for each slide, a total of 6 minutes and 45 seconds per speaker. The slides move forward automatically, so there is no dilly-dallying. The name (invented in Japan) is meant to signify the sound of conversation. The goal is to think through the memorial form together, and to explore its most interesting or most successful iterations.
Mess Hall
6932 N. Glenwood
7pm – 9pm
Free
NEW CATALOGUE/ KANDIS WILLIAMS
The exhibition NEW CATALOGUE/ KANDIS WILLIAMS considers the construction and ownership of social narratives. Facilitated by consumer technologies and design aesthetics, New Catalogue playfully distributes an idealized and literal vision of the present, for the future. Conversely, using abstraction to dredge the swamps of experience and the overwhelming multiplicity of cultural conditions, Kandis Williams betrays any singular historic shape by making works separate from both the subject it studies and the audience it assumes.
NEW CAPITAL
3114 W. Carroll
7:00pm – 10:00pm
'WI Rise Up': An Art In These Times Exhibition (Ongoing)
"Art In These Times," the community gallery at In These Times' office, presents a new exhibition of posters and photographs from ongoing labor demonstrations in Wisconsin that began on February 14, 2011. The exhibition is a collaboration with Nicolas Lampert and will feature prints and placards he has collected as an active participant in the labor and community rallies in Madison. The exhibition features screenprints and off-set posters from rallies in Madison and Milwaukee and features prints by Nicolas Lampert, Colin Matthes, Eric Drooker, Jesus Barraza, Josh MacPhee, Jesse Graves and others. The photography of Lauren Cumbia (who co-organizes the gallery space with Daniel Tucker), Brandon Pittser and the Public Collectors archive will also be exhibited.
In These Times Office
2040 N. Milwaukee Ave.
Free
SATURDAY || July 23, 2011
Well Done Well Exhibition
HCL's cavernous warehouse space houses work by five Chicago artists in a variety of media – paintings, sculpture, prints, video, and installations – that seek to question the lasting power of images. Each artist investigates a cultural archive, whether personal, public, or popular, to explore the moments where the narratives fall apart. The works are visually sparse, reducing complex conceptual inquiries into powerfully dynamic works. Featuring work from Casey Smallwood, Danielle Paz, Maria Jonsson, Titus O'Brien, and J. Thomas Pallas.
High Concept Laboratories
1401 W. Wabansia. (Across from The Hideout)
6pm – 9pm
Free
Roundtable Discussion on the Chicago Torture Justice Memorials Project: What political work can a memorial project do?
A Roundtable Discussion on the Chicago Torture Justice Memorials project is the final event in a two-week residency at Mess Hall. We invite you to discuss the project—its intentions, goals, potential outcomes, and possible problems—with the project organizers, advisory board members, and allies. Presenters include Mario Vanegas (Chilean torture survivor), Mary Fabri (Senior Director, Marjorie Kovler Center for the Treatment of Survivors of Torture in Rogers Park), Sali Vickie Casanova (Cultural Artist/Educator, Black People Against Police Torture). Roundtables are a mode of producing knowledge-in-common. These are public events to which all are welcomed. Each roundtable discussion is structured around a set of key questions, and is an attempt to bring together different individuals or organizations that may not habitually encounter each other directly. Roundtable discussions are always paired with food!
Mess Hall
6932 N. Glenwood
3pm – 5pm
Free
"Trunk Show" Open Air Market
For "Trunk Show", artists simply pull into the Chute Middle School parking lot, pop the trunk of their vehicle, and sell their own creations. Imagine tailgating with art.
Chute Middle School
1400 Oakton St.,
Evanston
11am – 4pm
Free
'In The Light': Saturday Stroll
In The Light is a group exhibition that will depict a unique collection of artists with an eclectic use of themes and mediums. The artists, coming from all parts of the United States, exude their distinct talents through drawing, painting, sculpture, collage, and recycled materials. Featured artists include Ed Clark, Robert Colescott, Richard Mayhew, Gregory Coates, Radcliffe Bailey, Sam Gilliam, Neha Vedpathak, Deborah Dancy, Frank Bowling, Perez Celis, Bernard Williams and Eric Stephenson.
G.R. N'Namdi Gallery
110 N. Peoria St.
12pm – 4pm
Free
Composite in 3D
In celebration of a year as a group, Composite, in collaboration with Autotellic Gallery, are departing from their two-dimensional digital format to hold their first physical show, In 3-D. This one-night-only show will be a chance to experience and view work by several Composite contributors, including work by visual artists and live readings. In 3-D will also serve as a fundraiser to help meet the financial needs of the completely free publication, through donations and sale of limited edition prints by Composite's editing team.
Autotellic Gallery
2959 N. Springfield
6pm (readings begin at 8pm)
Free
We thought you might want to know about a couple things happening next week as well.
THURSDAY || July 28, 2011
ATOMIC SKETCH EVENT: 3 YEAR ANNIVERSARY
The drink and draw event known as Atomic Sketch is having their three year anniversary! Bring your art supplies this Thursday to the Green Eye and get your art on!  Check out our coverage of past Atomic Sketch events HERE.
Green Eye Lounge
2403 W. Homer
6pm – 11pm
Free
You Should Come: One Night Only
a performance art based show curated by Christian Cruz in collaboration with local emerging artists EJ Hill, Mothergirl (duo Katy Albert & Sophia Hamilton) and Kristiana Colon. Debuting works for a summer exploration of concepts surrounding phrases, "You deserve it!" "You owe it to yourself" or "You HAVE to!" among others that make us feel entitled. Each artist investigates a layer of entitlement within our society or ourselves and the many degrees of selfishness or selflessness that may come.
Roxaboxen Exhibitions
2130 W. 21 St.
7pm – 9pm
Suggested Donation
//THERE'S ALWAYS MORE//