What's Your Art?: Hyde Park Art Center, Fire Arts Center, & Little Black Pearl
Sixty Inches from Center is collaborating with WBEZ as part of their Off Air Series to showcase unique art centers within Chicago. Join us on Saturday, June 4th from 1-5…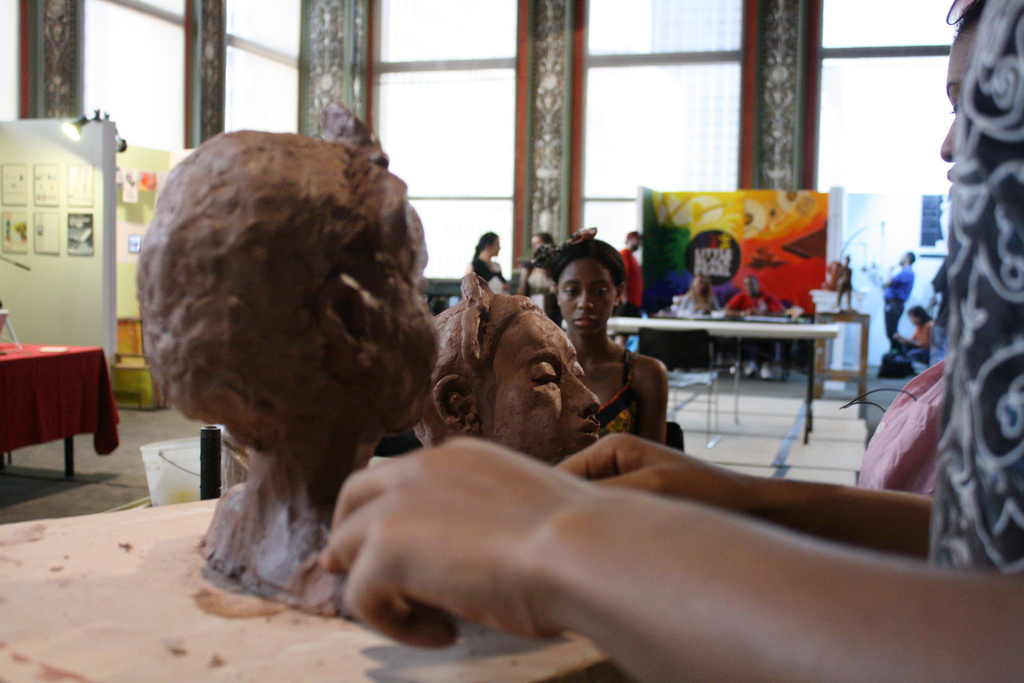 Sixty Inches from Center is collaborating with WBEZ as part of their Off Air Series to showcase unique art centers within Chicago. Join us on Saturday, June 4th from 1-5 pm at the Chicago Cultural Center, 78 East Washington Street, for "What's Your Art". Throughout the afternoon, visitors will have an opportunity to interact with representatives from Chicago Art Department, Chicago Photography Center, Chicago Urban Art Society, Fire Arts Center, Hyde Park Art Center, Lillstreet Art Center, Little Black Pearl, Rumble Arts Center, South Side Community Art Center, and Spudnik Press Cooperative.
Each Center will demonstrate the creative activities that enrich their community. "What's Your Art" is free to the public and is an opportunity for Chicago residents to experience art as a part of daily life. Visit each Center's Collective Project page to find out more about classes and events that will be held in the months before the "What's Your Art" event.
Between now and June 4th visit any of the ten Art Centers and pick up a "What's Your Art?" validation card, then see how many centers you can visit between now and June 4th. There will be prizes for those who visit 2,4,6,8, or all 10 at the June 4th event.
Little Black Pearl

Fire Arts Center

Hyde Park Art Center

Find out more about What's Your Art?: Visit the Sixty Inches From Center Collective Projects site.