Two Poems: "The Motif" and "Twitches"
Low-hanging fruit can be just as sweet and your friends like it so why not drink each other up? Follow the rainbow.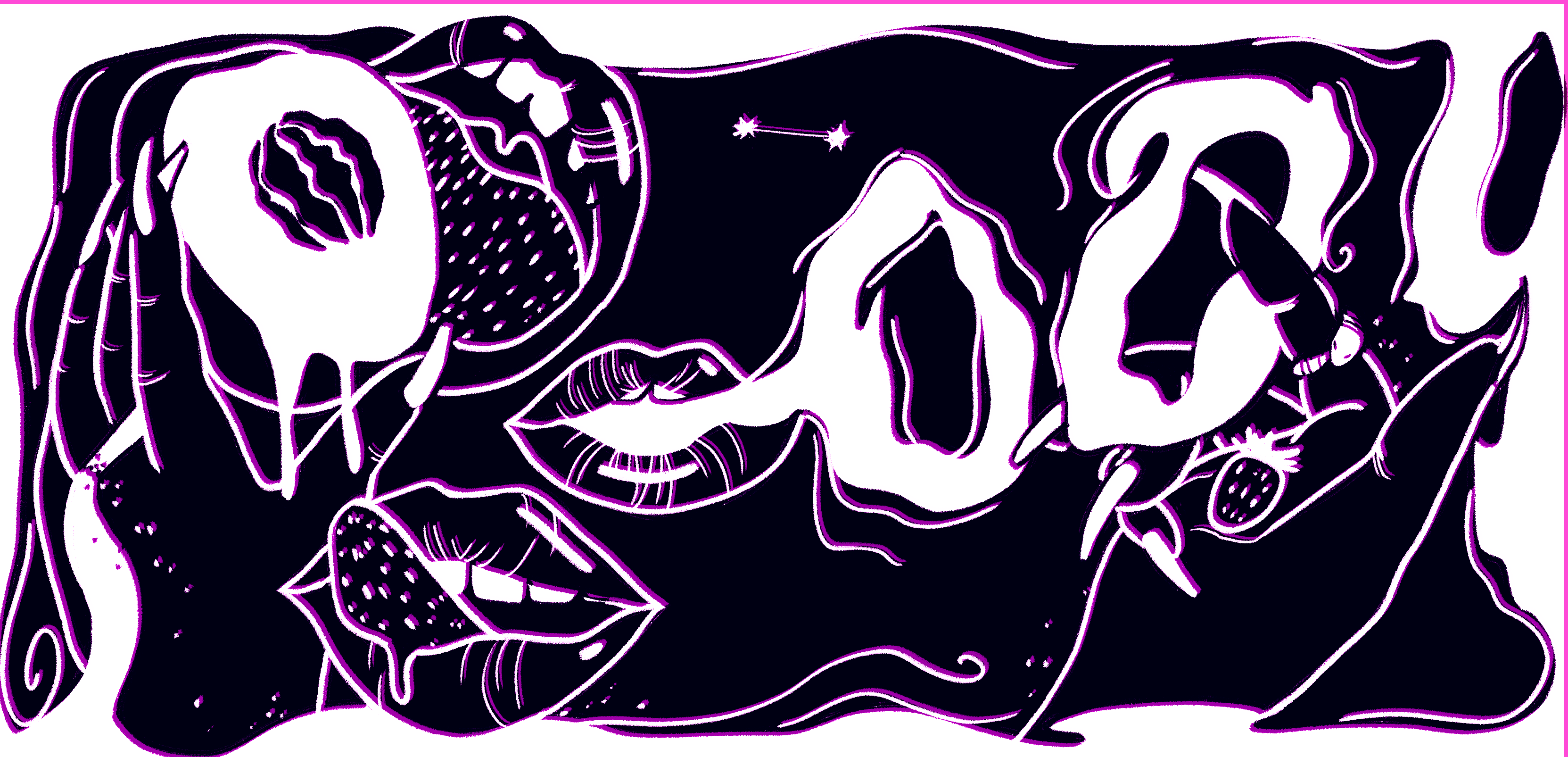 The Motif
writing Black oppression poems 
are easy hanging fruit 
so i eat it for dinner most nights
my whole life rewriting
the same poem 
over and over
 
political shadow boxing at 1:40pm
all my broken pieces 
fit into space symmetrically
the holes in my brain are constellations
i'm tryna swallow stardust
and see if Black people float
constellations are glittering cigarette burns
 
adversity diversity attention whore
my fear is easy hanging fruit 
fucked and plucked 
and served on a platter
when the peach drops 
in the autumn wind, i ask myself
am i flying or falling
but it never really matters
i'm being ate, whole
and pit buried in the dirt

boombap clapback Black gurlll 
when i spark the end of a blunt
the open smoldering end looks like the sun
breathin n' hizzin smoke
the wind waters my eyes
sweeps the ash away
i'm wading in ash
i'm filth, ass to earth
earth to ass, root or unrooted
i'm so scared i could eat the sun
 
contradiction constellation cunt buck 
it's easy hanging fruit 
to cry about my body
all my beaten pieces 
fit into space symmetrically
the bullet holes in my brain 
are constellations
my funeral pyre 
grows strawberries
i'm a magical nigga
beating to death a poem
 
infinity
is where i go
to heal all this
unbelonging
---
Twitches
"And this is for Colored girls who have considered suicide, but are moving to the ends of their own rainbows."

Ntozake Shange
Me and the girlies say "bitch ass hoe" like a spell 
Learned girl power from Cheetah Girls 2
We sistas with different daddies and genitals
Smoking lavender joints and drinking kool aid outta coffee mugs
Obsessed with boys, and boobs, and booze

My bitches are a cold glass of apple juice on a steamy summer day
A brand new vegan leather coat for the fall
And candied almonds in the winter

We giggle and make smoke rings in the chicago chill
Our lipgloss and edges frozen over
All we got is platform docs, socks with holes, and no gloves
Love, lust, and work in the morning 

Messy bitches that lie when the moon is in retrograde
And only cry in the shower

My homies make me stimulus check happy 
24 inch brazilian birthday bundle excited

Yall is street poetry
Love Jones dripped in neon techno color
Cheetah Girls to Panthers
So baddd we scare the whites 

I'll bury yall hoes in the gucci store 
And play Homecoming at the wake

Witches who can't magic away poverty or depression
But can manifest a free bus ride
Unapologetically bitchy Black femmes 

Ghetto fabulous high art
We gonna live feva
---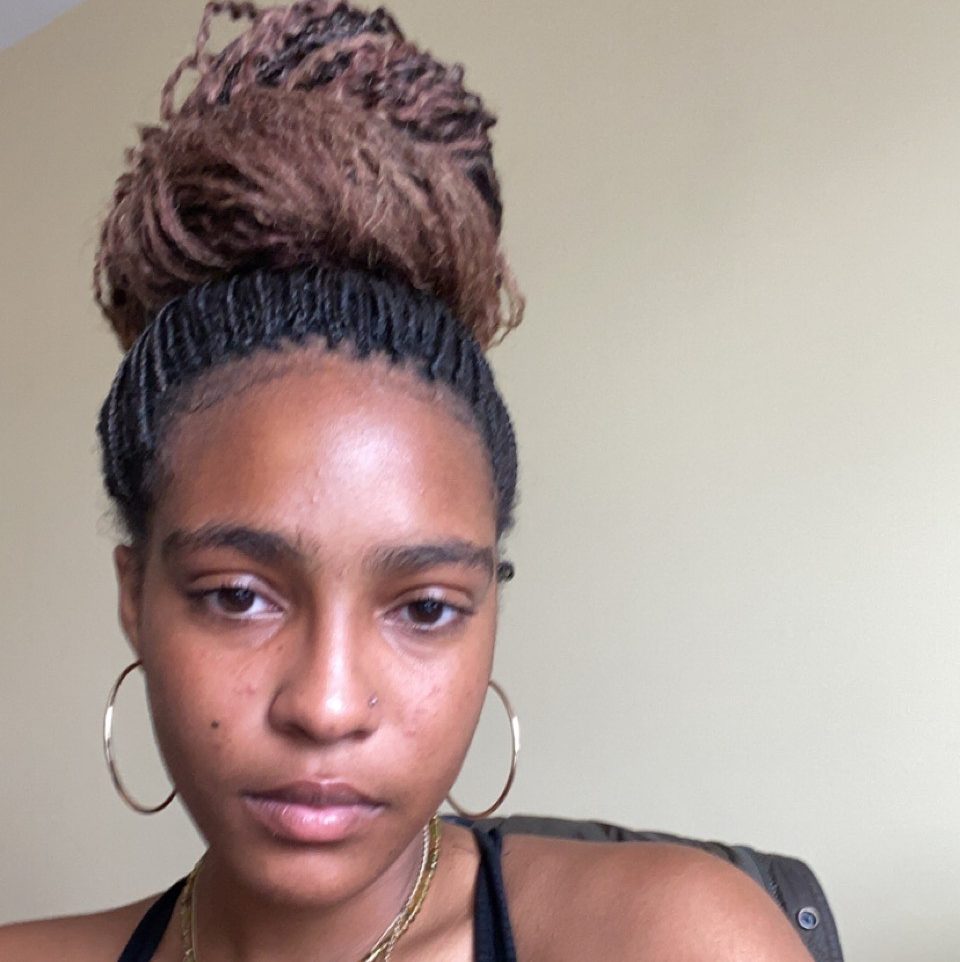 About the Author: Imani Marie Joseph is an interdisciplinary performance poet and grassroots activist from the Southside of Chicago. She is passionate about storytelling, sculpture, afro-futurism, and police abolition. She's currently at Oberlin College studying Creative Writing and Politics with a minor in Africana Studies. This past summer, she was a field organizer for GoodKidzMadCity and a researcher for Warehouse Workers for Justice. In addition, she is a teaching artist that has worked with the Museum of Contemporary Art in Chicago and The Hyde Park Art Center. When Imani's not writing poems, she's visiting museums, reading science fiction books, and upcycling vintage clothes. IG: @imanissworld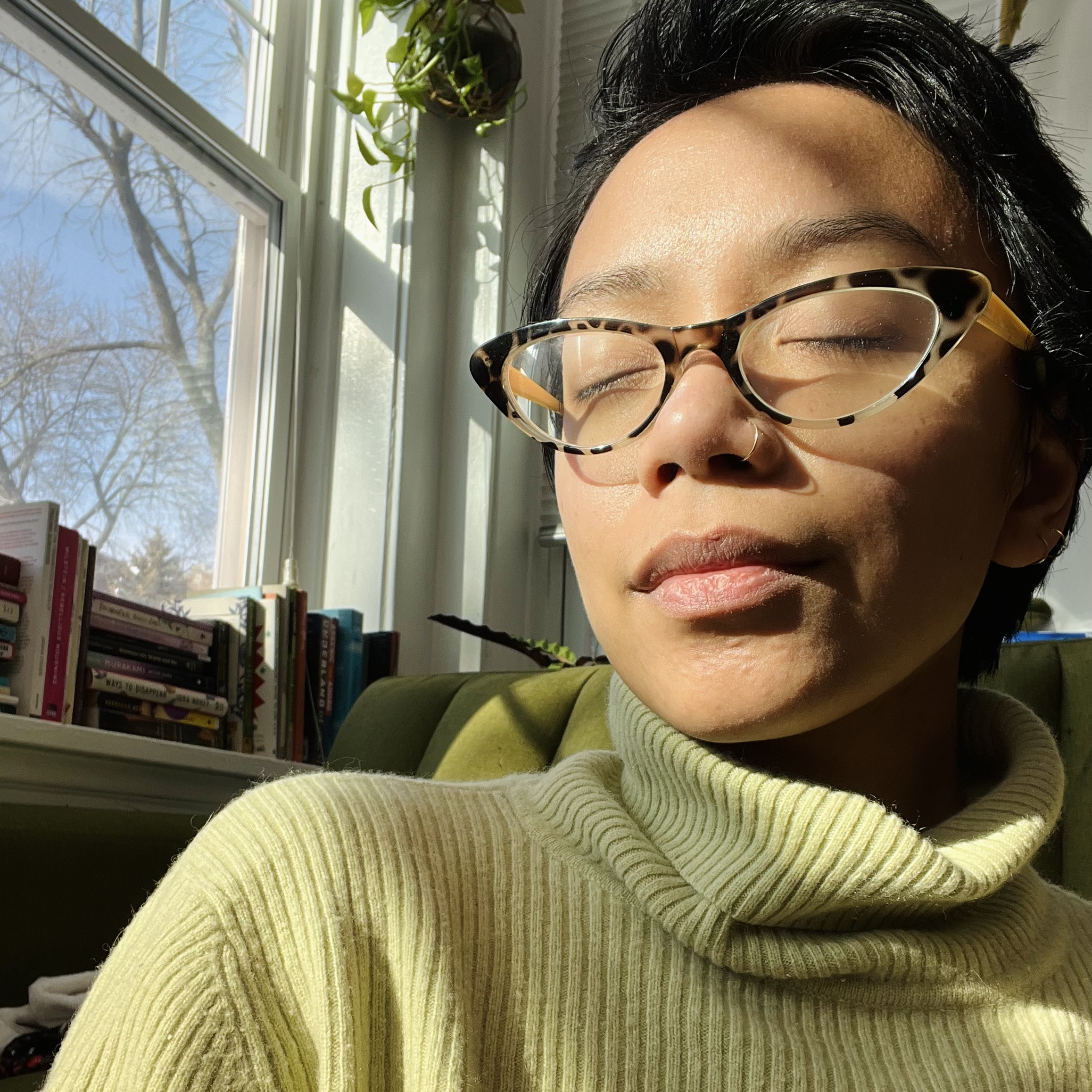 About the Illustrator: Peregrine Bermas is a creative and curious earthling living in their birthplace, so-called chicago. Their practices include illustration, ritual, somatics and herbology. As a community herbalist, Peregrine is passionate about holding space for remembrance of ancestral, kitchen-accessible and bioregional medicine.