Giving with Style: A Prom Night Interview with Esther Grisham Grimm
When someone introduces you to Esther Grisham Grimm there's a good chance that the words thoughtful, sincere, gracious and good energy are woven in some form into that introduction. Not only is…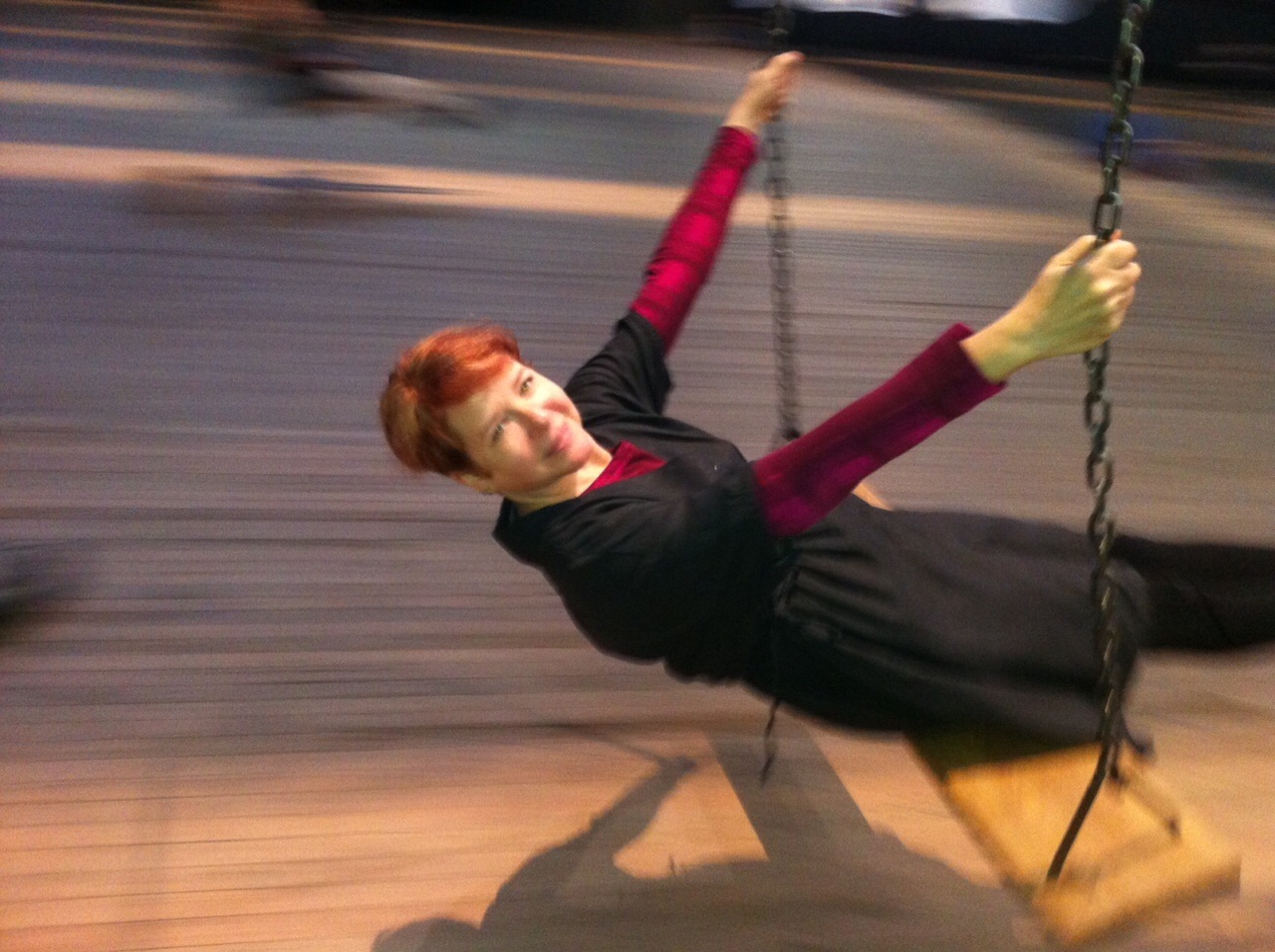 When someone introduces you to Esther Grisham Grimm there's a good chance that the words thoughtful, sincere, gracious and good energy are woven in some form into that introduction. Not only is she the Executive Director of 3Arts, a foundation that gives substantial, unrestricted grants to women artists, artists of color, and artists with disabilities, but she is also a chic dresser with a playful signature style. Staying true to her giving nature, she has accepted our invitation to be one of our Chaperones for Prom Night. This means if you're hoping to make it onto the Prom Court, then it would be in your best interest to listen closely as she describes her style, shares her sources of inspiration and describes what she will be looking for when putting in her selections for Prom Court.
Sixty Inches From Center: How would you describe your personal style?
Esther Grisham Grimm: That elusive middle ground between a Pedro Almodovar movie and Charlie Chaplin. I think I have a Baroque heart laced with Danny Kaye and Jimi Hendrix.
SIFC: When did you first come into your own fashion sense?
EGG: My fashion sense emerged in the summer between fifth and sixth grades when my mother took me shopping for school and I picked out an orange paisley dress with matching pants and white boots. I still miss that outfit.
SIFC: What is one style essential that you can't live without?
EGG: A beaded black tie from the 1970s.
SIFC: Who are some of your style icons?
EGG: Oddly, they are all fictional characters–Little Lord Fauntleroy, Auntie Mame, and Mary Poppins.
SIFC: Where do you shop?
EGG: I am happiest in vintage stores.
SIFC: Are there artists who you think have particularly noteworthy style?
EGG: Janelle Monae, Ali McGraw, Tilda Swinton, Prince, and Fred Astaire
SIFC: What is usually the first thing you notice about other people's style?
EGG: A sense of humor.
SIFC: What will you be looking for when choosing the prom court?
EGG: Quirky elegance with an unusual flourish.
Meet Esther for Prom Night at Chicago Art Department on Saturday, February 14, 2015 at 7pm. Get your Stag, Couple or Clique tickets HERE.
Feature Image Credit: Courtesy of Esther Grisham Grimm.