Collaboration As Critique with the Peoria Guild of Black Artists
Listen to the collaborative projects of PGOBA visual and sound artists for the Canje Critique Sessions.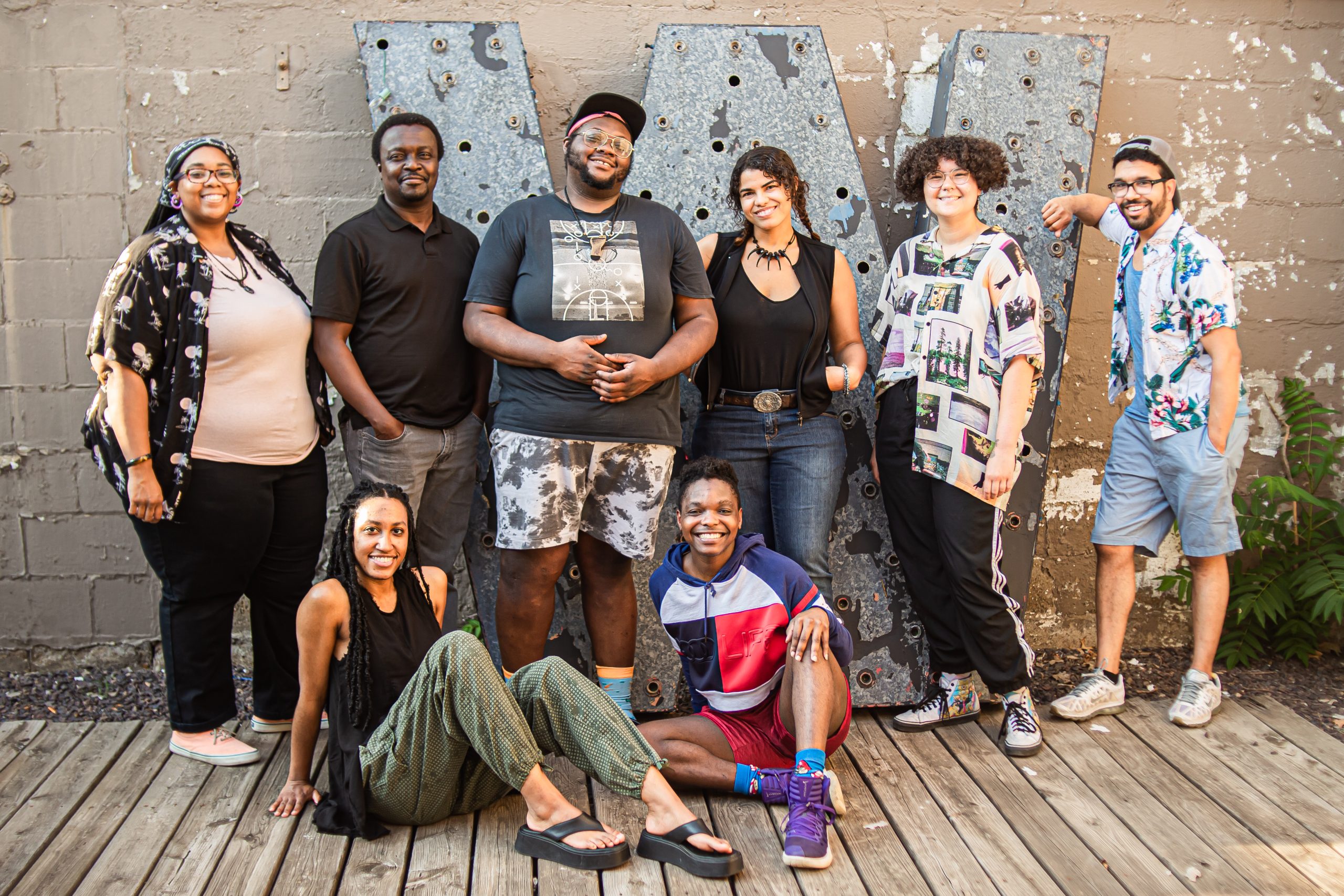 Collaboration as Critique: An Exhibition features the work of seven audio and visual artists. All pieces were created with the theme of "self-reflection based on others' perspectives," and explored the idea of collaboration as a form of active critique. When creating collaborative pieces with others, it becomes essential to brainstorm and talk through ideas; give feedback – verbal and manual – on composition, color, and other elements of the piece. Active and supportive communication is essential to create a piece with which all participants feel proud.
---
Morning Sermon
reflect, repeat
---
About the Artists
Ezra Collom, Audio Collaborator
(he/him, they/them)
Hi my name is Ezra Collom! I am a trans artist, activist, and advocate, model, and drag artist. I've worked with Peoria guild of black artists, ACLU, Peoria pflag, the queer collective, and am an executive co founder of Peorians for black liberties, with over 20 years of experience in music from private vocal lessons, recitals, performances, and music production and over 3 years in poetry spoken word spreading statistics of community through audio arts.
David Jennings (aka Anonymous Rain), Audio Collaborator
(he/him)
David Jennings is an activist, musician, poet, singer, and songwriter. Breaking the boundaries of what is considered commercial-worthy music in hip-hop, Anonymous calculates his rhyme scheme with tasteful new perspectives. His heavy rhythmic structure shines throughout all facets of his work. As a founding member and Board Director of PGOBA, David has found a way to utilize his passion for art to help create a safe space for Peoria artists alike. With accolades such as headlining for Whisper & Shout, committee leader in PGOBA's Black poetry book, and collab partnerships for Open Mic nights and CANJE, there is no shortage of artistic prowess the artist known as Anonymous has to offer.
Maria Lavender, Visual Collaborator
(she/her)
Maria is an ever-evolving human who enjoys graphic design and painting in both the digital and analog realms. She continues to be surprised and thankful that community and friendship are huge influences on her creative work. She sees every blank canvas (or screen) as an opportunity to enjoy & marvel at the inherent connections between art and life.
Knyame Maison (Nana Ekow), Visual Collaborator
(he/him)
An accomplished Ghanaian American artist with extensive experience coordinating art exhibitions and working with artists to help them cultivate their creative gifts. Maison holds a Master of Fine Arts degree in Interdisciplinary Arts Studies from Bradley University. He currently serves as the Director of Fine Art at the Foster Gallery at Peoria First UMC and teaches part-time at Bradley.
Brenda Pagan, Visual Collaborator
(she/they)
I am a quiet, sleepy visual artist, plant shepherd, and educator. I paint, sculpt, and write- as well as create, arrange, and document in any way that's available to me. Aside from my general love of portraiture, I am most inspired by the living world (especially in my river valley) and the overall element of balance: the changing of the seasons; the continuation of Life through death; the Shifts from night to day and day to night; and the healing that comes through connection with the steady changes of earth and skies.
Camryn Proctor, Audio Collaborator
(they/them she/her)
I am a Peoria-based guitar player, songwriter, and producer. I am part of two bands that get up to a lot of local mischief; The Blank Stairs and emily the band. I love to draw both digitally and traditionally as well.
---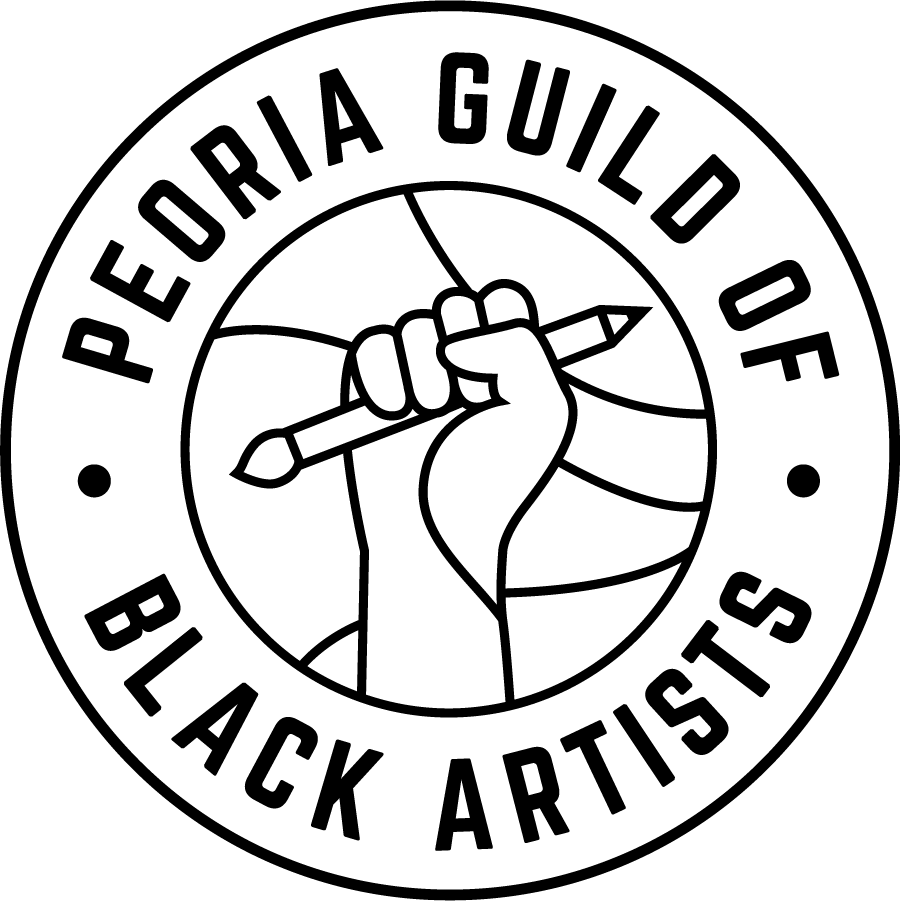 Peoria Guild of Black Artists (PGOBA) is a group of Black creatives from within the Peoria, IL community. Their mission is to bring the Black creative community together, uplift one another, advocate and provide a platform for Black folks in the Peoria arts community. They strive to provide resources and educational materials to our community in an accessible manner. You can learn more about them and read their manifesto here.
Support PGOBA's work by donating here.