A Little Bit of Debbie Harry, a Little Bit of Jimi: A Prom Night Interview with Sadie Woods
Do you know Sadie Woods? If you've shared a room with her, that moment is likely etched in your memory. Sadie is a globetrotting curator, DJ, and artist whose style is…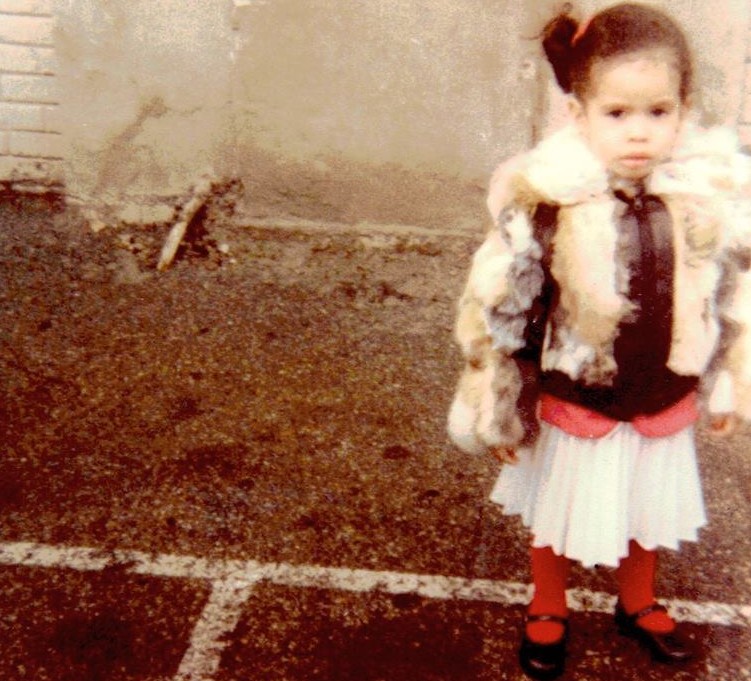 Do you know Sadie Woods? If you've shared a room with her, that moment is likely etched in your memory. Sadie is a globetrotting curator, DJ, and artist whose style is impossible to miss. It is because of her sophisticated fashion sense that we have invited her to be one of our Chaperones for Prom Night.  This means if you're coming to the event dressed to the nines and hoping to make it onto the Prom Court, then her eyes are a pair you want to catch. As we at Sixty, Autotelic Studios and The Perch prepare for the dance, we took a moment to have Sadie tell us about her relationship to fashion just before she jet-sets to Cuba.
Sixty Inches From Center: How would you describe your personal style?
Sadie Woods: Mood. Refined grit with a little disco bling; hobo chic with a pinch of glam. I love to layer and incorporate metallic accents with accessories.
SIFC: When did you first come into your own fashion sense?
SW: I learned to do my hair at an early age so I had just about every hairstyle I ever wanted. I began really exploring androgynous looks in high school, combining dance clothes with street clothes, military apparel, thrifting, and raiding my parents closet for clothes from the 70's-80's. I would wear both male and female outfits, platform shoes, and as much jewelry I could get my hands on. Eventually, I learned to coordinate and simplify color schemes, patterns, and jewelry pieces. And during that process, I've established a signature hairstyle for myself which requires the least amount of maintenance. Practicality and function have been an exercise for me.
SIFC: What is one style essential that you can't live without?
SW: Leggings and camisoles. A good name plate on a Cuban link necklace. Gemstone rings. I have a thing for pet rocks.
SIFC: Who are some of your style icons?
SW: I love the combination of avant garde couture, psychedelic and sartorial chic, futuregarb and gritty earthy gear. Debbie Harry, Diana Ross, Erykah Badu, Grace Jones, Jimi Hendrix, Rihanna…I could go on.
SIFC: Where do you shop?
SW: With my schedule, I do a lot of shopping online and have no set limitation to specific stores. My habits are pretty sporadic but I visit staples like The Silver Room for accessories when I can. When I travel, I like to buy from independent artists and vendors for more one of a kind pieces.
SIFC: Are there artists who you think have particularly noteworthy style?
SW: What I love about the arts community is that everyone has individual styles and a sense of self. I love to see people who own their style and rock it with confidence.
SIFC: What is usually the first thing you notice about other people's style?
SW: How clothes fit and rest on the frame. Shoes and accessories. Then hair and face.
SIFC: What will you be looking for when choosing the Prom Court?
SW: Individuality. Comfortability. Refinement.
Meet Sadie for Prom Night at Chicago Art Department on Saturday, February 14, 2015 at 7pm. Get your Stag, Couple or Clique tickets HERE.
Feature Image Credit: Courtesy of Sadie Woods.